Pour over perfect pick-me-ups—including Starbucks espresso and specialty beverages—or fill up on warm and tasty treats like Artisan breakfast sandwiches and sweets. Starbucks beverages can be purchased as a snack credit on the Disney Dining Plan. While Starbucks gift cards and mobile apps can be used to make purchases, My Starbucks Rewards are not honored at this location. Purchases at Traveler's Café will earn My Starbucks Rewards, however.
Traveler's Café is located in Disney's Epcot theme park. Find more Walt Disney World dining locations on our Walt Disney World Resort menus page.
Restaurant Info: American, Breakfast/Snack, $ – $14.99 and under per adult
Find out how you can save money on dining at Walt Disney World by using one of Disney's Dining Plans.

Planning a Walt Disney World Vacation?
For a Free no-obligation quote, contact our sponsor
The Magic For Less Travel
. The Magic For Less Travel is an Authorized Disney Vacation Planner and has been helping guests plan magical vacations since 2002. Receive the best prices and free travel planning services. Their fee-free services will help you save time, money, and stress while planning a vacation designed around you and your needs!
Traveler's Café Menu
Menu Date 10/2020
Frappuccino Blended Beverages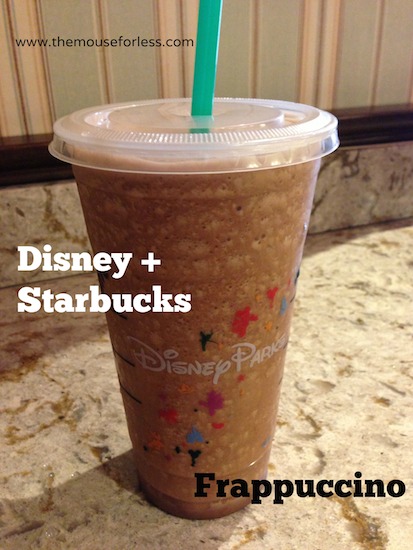 Caramel – $5.29 Tall | $5.79 Grande | $5.99 Venti
Mocha – $5.29 Tall | $5.79 Grande | $5.99 Venti
Coffee – $4.79 Tall | $5.29 Grande | $5.79 Venti
Vanilla Bean Crème – $4.79 Tall | $5.29 Grande | $5.79 Venti
Strawberries & Creme – $5.29 Tall | $5.79 Grande | $5.99 Venti
Double Chocolaty Chip – $5.29 Tall | $5.79 Grande | $5.99 Venti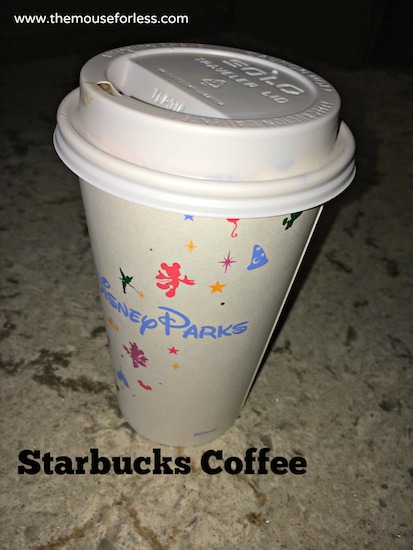 Espresso
Caramel Macchiato – $4.79 Tall | $5.29 Grande | $5.79 Venti
White Chocolate Mocha – $4.79 Tall | $5.29 Grande | $5.79 Venti
Flat White – $4.79 Tall | $5.29 Grande | $5.79 Venti
Caffé Latte – $3.99 Tall | $4.29 Grande | $4.79 Venti
Caffé Mocha – $4.49 Tall | $4.99 Grande | $5.49 Venti
Cappuccino – $3.99 Tall | $4.29 Grande | $4.79 Venti
Freshly Brewed – $2.99 Tall | $3.29 Grande | $3.49 Venti
Starbucks Refreshers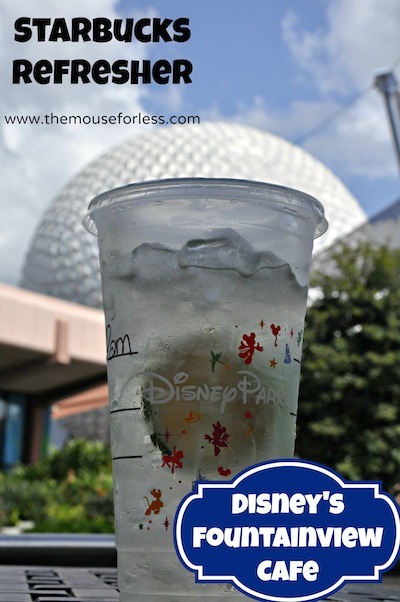 Very Berry Hibiscus – $3.99 Tall | $4.49 Grande | $4.99 Venti | $5.29 Trenta
Strawberry Acai – $3.99 Tall | $4.49 Grande | $4.99 Venti | $5.29 Trenta
Mango Dragonfruit – $3.99 Tall | $4.49 Grande | $4.99 Venti | $5.29 Trenta
Kiwi Starfruit Refresher – $3.99 Tall | $4.49 Grande | $4.99 Venti | $5.29 Trenta
Teavana Iced Tea
Shaken Iced Tea – $2.79 Tall | $3.29 Grande | $3.69 Venti | $3.99 Trenta
Iced Tea Lemonade – $3.99 Tall | $4.69 Grande | $4.99 Venti | $4.79 Trenta
Shaken Iced Peach Greem Tea with Lemonade – $4.49 Tall | $4.79 Grande | $5.29 Venti | $5.49 Trenta
Shaken Iced Guava White Tea with Lemonade – $4.49 Tall | $4.79 Grande | $5.29 Venti | $5.49 Trenta
Shake Iced Blueberry Black Tea with Lemonade – $4.49 Tall | $4.79 Grande | $5.29 Venti | $5.49 Trenta
Chai Tea Latte – $4.49 Tall | $4.99 Grande | $5.29 Venti
Matcha Green Tea Latte – $4.49 Tall | $4.99 Grande | $5.29 Venti | $5.49 Trenta
Hot Tea – $2.29 Tall | $2.79 Grande | $2.99 Venti
Coffee, Tea & More
Freshly Brewed Coffee – $2.49 Tall | $2.79 Grande | $2.99 Venti
Iced Coffee – $3.29 Tall | $3.49 Grande | $3.99 Venti | $4.29 Trenta
Starbucks Cold Brew – $3.69 Tall | $3.49 Grande | $4.49 Venti | $4.69 Trenta
Vanilla Sweet Cream Cold Brew – $4.29 Tall | $4.79 Grande | $4.99 Venti | $5.29 Trenta
Salted Cream Cold Brew – $4.29 Tall | $4.79 Grande | $4.99 Venti | $5.29 Trenta
Cascara Foam Cold brew – $4.29 Tall | $4.79 Grande | $4.99 Venti | $5.29 Trenta
** Traveler's Café Menu and Prices are Subject to Change Without Notice **