Epcot | World Showcase
Karamell-Kuche (which is German for caramel kitchen) opened its doors to let the scent of fresh caramel float through the walkways of the Germany Pavilion and onto Epcot World Showcase. This shop will engulf you in the sights and smells of an old world German caramel shop. Storck USA, makers of Werther's Original Caramels, invite you to sample a variety of tasty treats – brownies, cookies, and fudge – all created using Werther's famous caramel.
Restaurant Info: German, Snack, $
Find out how you can save money on dining at Walt Disney World by using one of Disney's Dining Plans.
Karamell-Kuche Menu
Menu Date: 04/2019
Caramel Popcorn
Small – $3.99
Large – $5.99
Werther's Original – Milk Chocolate Caramel Popcorn – $8.99
Werther's Original – Milk Chocolate Caramel Popcorn – with Roasted Pecans – $9.99
Werther's Original – Milk Chocolate Caramel Popcorn – with Pretzels and Stroopwafel – $9.99
Werther's Original Pack – $1.89
Werther's Original Bag – $3.99
Mamba – Fruit Chews or Sour  Fruit Chews – $1.49
Caramel Apples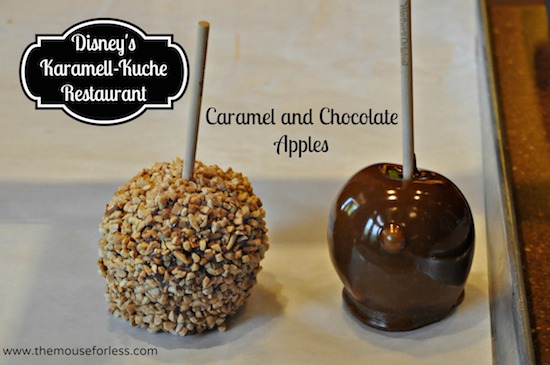 Carmel Dipped Apple – $6.49
Caramel Peanut Apple – $6.99
Milk Chocolate Apple – $9.99
Pecan Caramel Apple – $14.99
Specialty Apples – example: apple pie, rocky road – $9.99
Fresh Fruit Treats
Chocolate and Caramel  Dipped Strawberry – $4.49
Chocolate and Caramel Covered Pineapple – $4.79
Pretzels
Caramel & Chocolate Pretzel – $3.99
Caramel, Peanut and Chocolate Pretzel – $4.49
Caramel, Pecan and Chocolate Pretzel – $4.49
Brownies & Cookies
Chocolate Caramel Brownie – $4.49
Salted Caramel Fudge Brownie – $4.49
Caramel Apple Oatmeal Cookie – $4.49
Caramel Filled Chocolate Cookie – $4.49
German Chocolate Chip Cookie with Pecans – $4.49
Peanut Butter Caramel Crunch Cookie – $4.49
Caramel & Milk Chocolate Crisped Rice Treat – $5.49
Candy & Fudge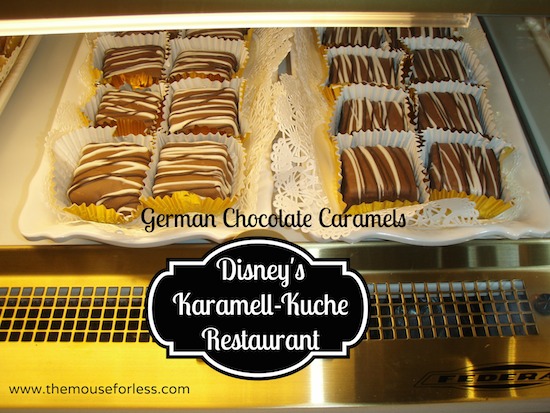 Gourmet Chocolate Caramel – $3.99
Caramel & Milk Chocolate – $3.99
Caramel & Dark Chocolate – $3.99
Caramel with Pecan Pieces – $3.99
German Chocolate Caramel – $3.99
Blood Orange Caramel – $3.99
Milk Chocolate Caramel with Sea Salt – $3.99
Dark Chocolate Caramel with Sea Salt – $3.99
Caramel S'more – $4.49
Caramel Bacon Square – $4.49
Caramel Gingersnap – $4.49
Eggnog Caramel Square – $4.49
Caramel Apple Square – $4.49
Pumpkin Spice Caramel Square – $4.49
Caramel Toffee Bark – $4.49
Caramel Vanilla Fudge – $4.89
Caramel Chocolate Fudge – $4.89
Caramel Chocolate Marshmallows – $4.49
Caramel Roll with Marshmallow Cream – $3.99
Werther's Chewy Caramel Bar with Walnuts – $3.99
Caramel Pecan Bar – $3.99
Caramel Cluster Milk Chocolate Pecan – $4.49
Cupcakes, Cheesecake & Tarts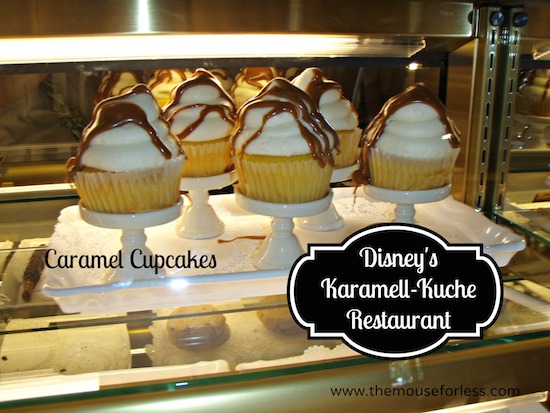 Yellow Caramel Cupcake – $3.95
Chocolate Caramel Cupcake – $3.95
Caramel Corn Cupcake – $4.99
Salted Caramel Cupcake – $5.59
Caramel Cheesecake with Chocolate – $5.19
Caramel Apple Tart – $5.19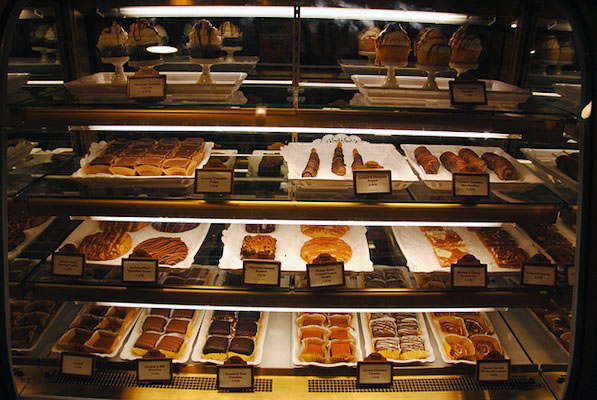 ** Karamell-Kuche Menu and Prices are Subject to Change Without Notice **