Resort Restaurants | Contemporary Resort
Find refuge, a bevy of beverages, and eats at this private poolside bar for Disney Vacation Club members and Guests of Bay Lake Tower.
Restaurant Info: American, Lunch/Dinner/Snack, $
Find out how you can save money on dining at Walt Disney World by using one of Disney's Dining Plans.
Cove Pool Bar Lunch and Dinner Menu
Menu Date: 06/2018
Snacks
Nachos with Cheese – $4.49
House-made Chips – $3.29
Mixed Fruit Cup – $3.99
Whole Fruit – $1.99
Mickey Pretzel – $4.69
Minute Maid Frozen Lemonade Cup – $4.19
Frozen Novelties – $3.75 – $4.00
Entrées
Caesar Salad with Chicken – $10.49
Turkey BLT Wrap – $9.99
Hot Dog – $7.99
Barbecued Pulled Pork Sliders – served with Coleslaw on a House-made Brioche Bun – $9.99
Euro Dog – All-Natural Beef Hot Dog served in a Pretzel Roll stuffed with Beer-Cheese Sauce, Sauteed Onions and Peppers – $8.99
Kids' Meals
All meals include choice of small Lowfat Milk or small Dasani Water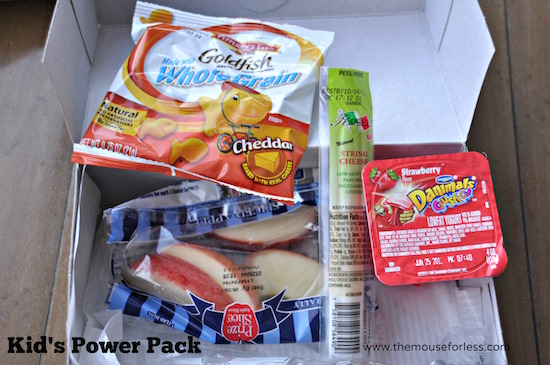 Kids' Power Pack – Apple Wedges, Carrot Sticks, Goldfish Crackers, Apple-Cinnamon Snack Bar, Dannon Danimals Yogurt – $5.99
Hot Dog – includes Grapes, Carrot Sticks – $6.79

Turkey Sandwich – includes Grapes and Carrot Sticks – $6.79

Peanut Butter & Jelly – includes Grapes and Carrot Sticks – $6.29

Meets Disney Nutrition Guidelines for Complete Meals without substitutions
Minute Maid Juice Box or Cookie may be substituted upon request.
Beverages
Odwalla All-Natural Lemonade – $4.79
Lava Smoothie Raspberry Purée blended with Piña Colada Mix – $5.59
Strawberry Smoothie – Strawberry Purée blended with Nonfat Yogurt – $5.59
smartwater – $4.50
Zico Coconut Water– $3.79
Specialty Drinks
Piña CoLAVA – Bacardi Black Razz Rum blended with Piña Colada Mix and Raspberry Purée – $11.00
Strawberry Margarita – Herradura Reposado Tequila and fresh Lime Juice blended with Strawberry Purée – $12.50
Bourbon & Strawberry Sour – Bulleit Bourbon, fresh Lemon Juice, Strawberry Purée, and Sweet-and-Sour topped with Sprite® – $12.25
Poolside Iced Tea – Absolut Vodka, Bacardi Superior Rum, Beefeater Gin, Jose Cuervo Traditional Tequila, Cointreau, and Sweet-and-Sour topped with Coca-Cola® – $12.50
Banana Cabana – Cruzan Mango Rum, Coruba Coconut Rum, Crème de Banana, with Orange and Pineapple Juice and a float of Grenadine – $10.75
Coco-Jito – Rum Haven Coconut Rum, Coconut Water, and fresh Lime Juice topped with Soda Water – $10.50
Captain's Mai Tai – Captain Morgan Original Spiced Rum, Bols Amaretto and Tropical Juices topped with a float of Myers's Original Dark Rum – $10.75
Blueberry Lemonade – Three Olives Blueberry Vodka, Bols Blue Curaçao, and Odwalla® Lemonade with Juices of Lemon and Pomegranate topped with Sprite® – $11.25
Sunshine Margarita – Lunazul Reposado Tequila, Cointreau, and Sweet-and-Sour with Juices of Orange and Lime – $12.00
Assorted Draft Beer
Assorted Bottled Beer
Woodridge by Robert Mondavi Chardonnay – $7.50
Woodridge by Robert Mondavi Cabernet Sauvignon – $7.50
Woodridge by Robert Mondavi Pinot Grigio – $7.50
Beso Del Sol Sangria – Red or White – $9.50
A full bar is available
** Cove Pool Bar Menu and Prices are Subject to Change Without Notice **