Epcot | World Showcase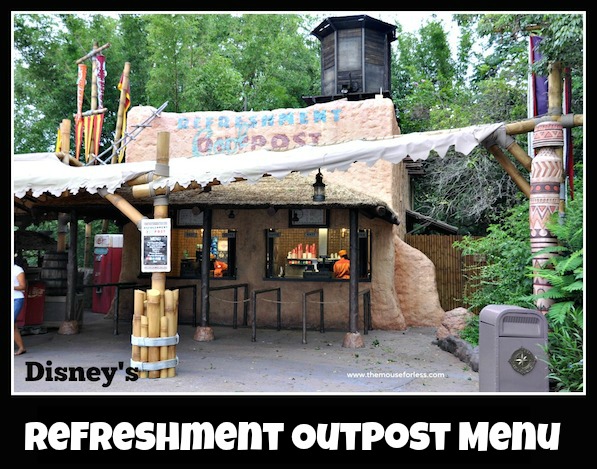 Need to chill? Tame your thirst with a cocktail or ice cold craft beer at Refreshment Outpost. Or, nosh on delish hot dogs or ice cream. Soft drinks are also available.
Restaurant Info: American, Snack, $ – $14.99 and under per adult
Find out how you can save money on dining at Walt Disney World by using one of Disney's Dining Plans.
Refreshment Outpost Menu
Menu Date: 04/2019
Feature Item
All-Beef Hot Dog with Chips – $8.99
Desserts
Soft-serve in a Cone – Chocolate, Vanilla, or Swirl – $4.99
Frozen Slushes – Coca-Cola or Minute Maid Lemonade – $5.49
Ice Cream Float – served with your choice of Fountain Beverage – $5.49
Beverages
Soda – Coca-Cola, Diet Coke, Sprite, Barq's Root Beer, Fanta Orange, Minute Maid Light Lemonade, Powerade – $3.99 Regular | $4.49 Large
Dasani Bottled Water – $3.50
Alcoholic Beverages
Mango Starr – Mango Puree and Starr African Rum – $11.25
Outpost Lemonade – Frozen Minute Maid® Lemonade and Grey Goose Vodka – $12.25
Frozen Brown Elephant – Frozen Coca-Cola® and Amarula Cream Liqueur – $12.25
Bud Light – $7.25
Samuel Adams Draft – $9.00
Safari Amber Draft – $9.00
Old Elephant Foot IPA – $9.00
** Refreshment Outpost Menu and Prices are Subject to Change Without Notice **