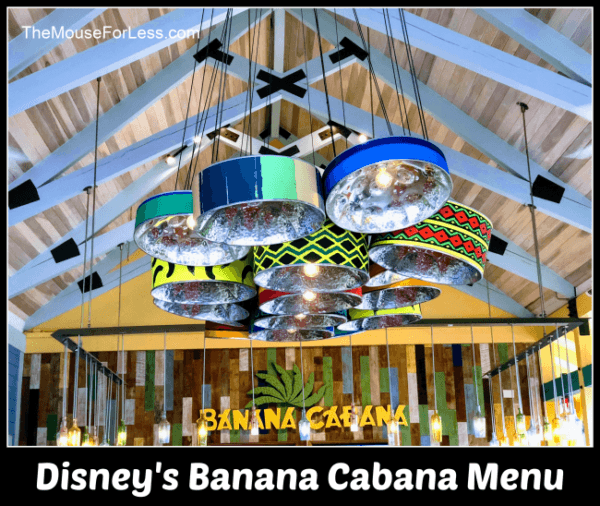 Banana Cabana is located in Disney's Caribbean Beach Resort.  Find more Walt Disney World dining locations on our Walt Disney World menus page.

Planning a Walt Disney World Vacation?
For a Free no-obligation quote, contact our sponsor
The Magic For Less Travel
. The Magic For Less Travel is an Authorized Disney Vacation Planner and has been helping guests plan magical vacations since 2002. Receive the best prices and free travel planning services. Their fee-free services will help you save time, money, and stress while planning a vacation designed around you and your needs!
Banana Cabana Pool Bar Menu
Menu Date: 8/2021
Non-Alcoholic Specialties
Tropical Storm – Frozen Colada with Pineapple, Coconut, and Mango – $5.49
The Peachcomber – Fruity mixture of Orange, Lemon and Peach topped with Soda Water – $4.49
Tropical Paradise – a refreshing concoction of Pineapple, Lime, Coconut and Cinnamon dusted with Nutmeg – $4.49
Minute Maid® Lemonade – $4.99
available with Strawberry or Raspberry Purée for $5.29
Fever Tree Ginger Beer – $4.99
POWERADE® Mountain Berry Blast – $4.69
DASANI® Bottled Water – $3.50
smartwater® – $5.50
Specialty Drinks
Caribbean Smuggler – Captain Morgan Original Spiced Rum and Parrot Bay Coconut Rum with Cranberry and Pineapple Juices – $12.00
Hoist the Colors – Cruzan Mango and Guava Rums, Bols Blue Curaçao and Minute Maid® Premium Lemonade with Pomegranate Juice – $12.00
Mariner's Mojito – Cruzan Disney Select Single Barrel Rum, Lime Juice, Mint, and Pure Cane Sugar topped with Soda Water – $13.00
Caribbean Mai Tai – Cruzan Disney Select Single Barrel Rum, Bacardi Superior Rum, Bols Orange Curaçao, Orgeat (Almond) and Lime Juice – $13.00
Kraken Punch – Kraken Black Spiced Rum and Blood Orange Sour with Pomegranate and Orange Juices – $11.00
Pink Guava Colada – Cruzan Guava Rum and Disney Select Single Barrel Rum blended with Guava, Cream of Coconut and Pineapple Juice – $13.00
Jamaican Frozen Runner – Appleton Estate Reserve Blend Rum and Baileys Irish Cream blended with Pineapple Juice, Cream of Coconut and Créme de Banana – $14.00
Banana Cabana – Cruzan Mango Rum, Parrot Bay Coconut Rum, Bols Crème de Banana, Orange Juice and Pineapple Juice with a float of Grenadine – $13.00
Poolside Iced Tea – Absolut Vodka, Bacardi Superior Rum, Beefeater Gin, Corazón Blanco Tequila, Cointreau and Sweet-and-Sour topped with Coca-Cola® – $15.00
Bourbon Breeze – Jim Beam Black Extra-aged Bourbon with Cranberry, Pomegranate, and Lime Juices topped with Fever Tree Ginger Beer – $15.00
Frosé – Featuring Meiomi Rosé and Tito's Handmade Vodka – $14.00
Caribbean Rum Flight – 3/4-oz Pour of each. Choose three selections from the following list: Cruzan Disney Select Single Barrel, St. Croix; Bacardi Gran Reserva Diez 10 YR, Puerto Rico; Appleton Estate Rare Blend 12 YR, Jamaica; Angostura 1919, Trinidad and Tobago; Mount Gay XO, Barbados; Plantation XO, Barbados – $15.00
Goombay Smash – Cruzan Disney Select Singel Barrel Rum, Parrot Bay Coconut Rum, Plantation Original Dark Rum, Sweet-and-Sour Pineapple Juice – $13.00
Island Time Seasonal Margarita – Don Julio Reposado Tequila, Grand Marnier and Sweet-and-Sour with Seasonal Signature Flavor – $14.00
Beer, Hard Cider & Hard Seltzer ($7.50-11.50)
Bud Light Pale Lager
Red Stripe Lager
Blue Moon Belgian White
3 Daughters Beach Blonde Ale
Cigar City Jai Alai IPA
Corona Extra
Stella Artois
Carib Lager
Prestige Lager
Dragon Stout
Budweiser
Bud Light Lime
Heineken
Michelob Ultra
Miller Lite
Modelo Especial
Yuengling Traditional
Concrete Beach Havana Lager
Schöfferhofer Pink Grapefruit Hefeweizen
Blue Point Imperial Sunshine Blonde Ale
New Belgium Fat Tire
Sierra Nevada Pale Ale
New Belgium Fat Tire
Sierra Nevada Pale Ale
Goose Island IPA
Angry Orchard Crisp Apple Hard Cider
Truly Wild Berry Hard Seltzer 
Samuel Adams Seasonal
Wine & Sangria
Maschio Prosecco – $11.00
Pacific Rim "J" Riesling (Dry) – $10.00
St. Francis Chardonnay – $10.00
Meiomi Rosé – $11.00
Imagery Pinot Noir – $9.00
Broadside Cabernet Sauvignon – $9.00
Opici Family Sangria – Red or White – $11.00
Banana Cabana Lounge Menu
Appetizers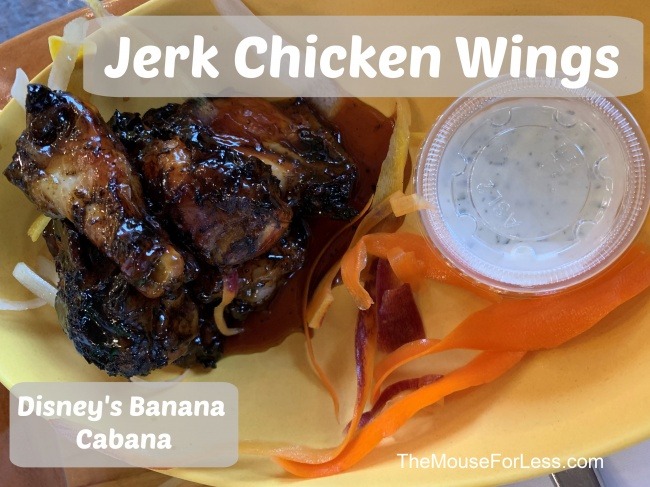 Jerk Chicken Wings – with Pickled Vegetable Ribbons and Cilantro-Lime Crema – $12.00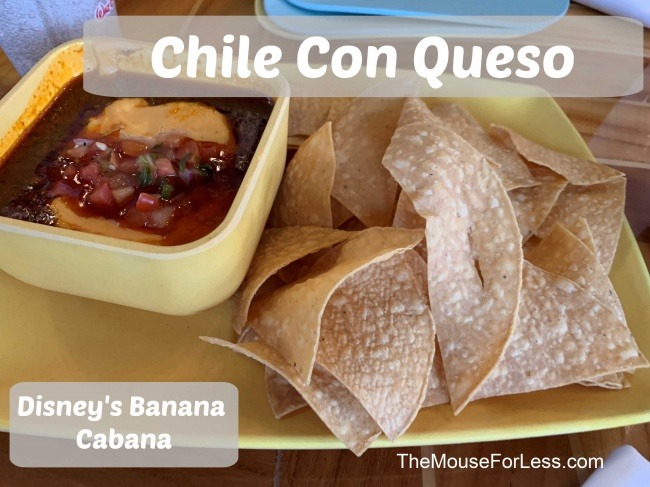 Chile Con Queso – Caribbean-style Chile, Pimento Cheese, Pico de Gallo, and Fried Tortilla – $12.00
Loaded Fries – Cotija and fresh Pico de Gallo with Caribbean-style Chile – $12.00
Caribbean Pull-Apart Rolls – served with Guava Butter and Onion Jam – $12.00
Entrées
Jerk Chicken Sandwich – Toasted Baguette, Grilled Pineapple, and Roasted Chili-Mayonnaise served with French Fries – $15.00
Angus Bacon Cheeseburger – Lettuce, Tomato, Cheddar, Onion and Pickles served with French Fries – $16.00
Impossible™ Market Burger – Plant-based Burger served with Lettuce, Tomato, Cheddar, Onion and Pickles served with French Fries – $15.00
Sebastian's Salad with Jerk Chicken – Mixed Greens, Avocado, Red Pepper, Black Beans and Cilantro-Lime Vinaigrette with Jerk Chicken – $15.00
Sebastian's Salad with Grilled Shrimp – Mixed Greens, Avocado, Red Pepper, Black Beans and Cilantro-Lime Vinaigrette with Grilled Shrimp – $16.00
Cuban Sandwich – Pulled Pork, Ham, Swiss Cheese, Pickles, and Mustard served with French Fries – $14.00
Kids' Meals
Macaroni & Cheese – Elbow Macaroni and House-made Cheese Sauce. Includes Fresh Fruit, Applesauce and a choice of Small Lowfat Milk or Dasani® Water – $11.00
Cheeseburger – Brioche Bun with Cheddar. Includes Fresh Fruit, Applesauce and a choice of Small Lowfat Milk or Dasani® Water – $13.00
Dessert
Pineapple-Coconut Bread Pudding – topped with Caramel Sauce and served with a side of Vanilla Ice Cream – $10.00
** Banana Cabana Menu and Prices are Subject to Change Without Notice **