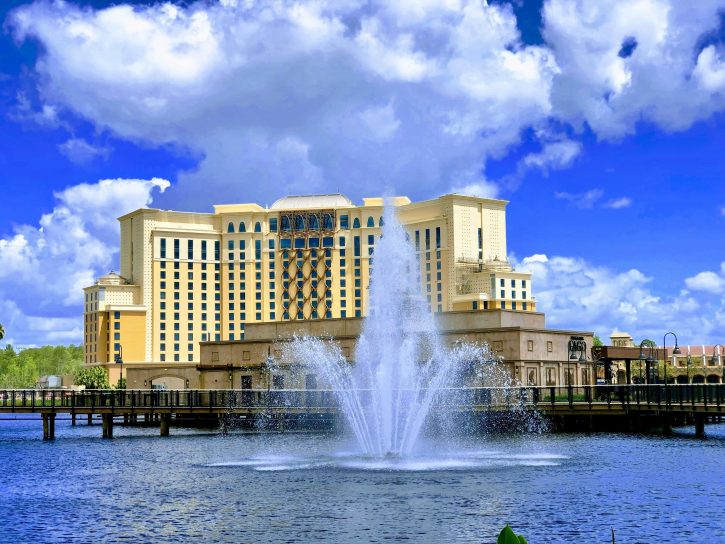 There are various Walt Disney World Resort Hotels to fit every taste and budget! From character themed rooms, to villas with full kitchens, there's a Walt Disney World Resort Hotel for everyone. Walt Disney World offers Value, Moderate, Deluxe Resorts, and Deluxe Villas hotels.
So what's the difference between Value, Moderate, Deluxe Resorts, and Deluxe Villa Resorts?
Disney's Value Resorts provide guests with the enchantment and exceptional service of Disney Resorts at an incredible value. These family-friendly accommodations offer a delightful blend of whimsical architecture and decor, ensuring a truly magical experience. With refreshing swimming pools and a relaxed food court dining option, these resorts guarantee a memorable stay. Moreover, as a guest of a Disney Value Resort, you will enjoy all the benefits of staying at a Disney Resort Hotel.
Experience the allure of enchanting themes inspired by diverse locales at Disney's Moderate Resorts. Perfectly blending cost-effectiveness and an array of amenities, these resorts offer an immersive vacation. Delight in their spectacular pools equipped with exciting slides, savor mouthwatering dishes from sit-down eateries or food courts and indulge in an array of on-site recreational activities for a memorable stay.
Disney's Deluxe Resorts promise unparalleled quality, convenience, and service within captivating environments. These resort hotels, rich in amenities, showcase spacious rooms and suites for your comfort. They also offer a taste of the world through their acclaimed fine dining options, mesmerizing pools equipped with engaging water slides and a variety of on-site recreational activities for an elevated experience that is as indulgent as it is unforgettable.
Disney Deluxe Villa Resorts offer spacious multi-room accommodations and flexible room arrangements. All Studios offer kitchenettes and all one-bedroom and larger Villas offer full kitchens. These Walt Disney World resorts help larger or extended families and traveling groups feel right at home.
Value Resorts  Moderate Resorts
Deluxe Resorts  Deluxe Villa Resorts

Planning a Walt Disney World Vacation?
For a Free no-obligation quote, contact our sponsor
The Magic For Less Travel
. The Magic For Less Travel is an Authorized Disney Vacation Planner and has been helping guests plan magical vacations since 2002. Receive the best prices and free travel planning services. Their fee-free services will help you save time, money, and stress while planning a vacation designed around you and your needs!
Walt Disney World Resort Hotel  – Value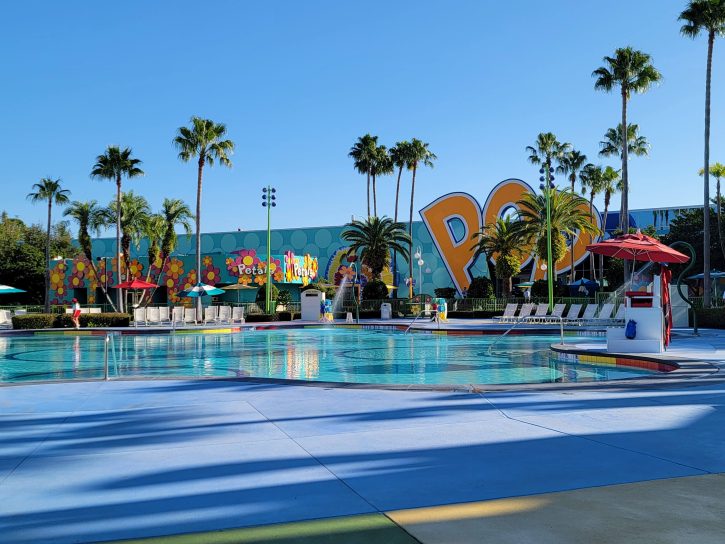 All-Star Movies Resort Guide
All-Star Movies Resort Rates
All-Star Movies Resort Top Ten Tips
All-Star Music Resort Guide
All-Star Music Resort Rates
All-Star Music Resort Family Suites
All-Star Music Resort Top Ten Tips
All-Star Sports Resort Guide
All-Star Sports Resort Rates
All-Star Sports Resort Top Ten Tips
Art of Animation Resort Guide
Art of Animation Resort Rates
Art Of Animation Top Ten Tips
Pop Century Resort Guide
Pop Century Resort Rates
Pop Century Resort Top Ten Tips
Walt Disney World Resort Hotels – Moderate
Caribbean Beach Resort Guide
Caribbean Beach Resort Rates
Caribbean Beach Resort Top Ten Tips
Coronado Springs Resort Guide
Coronado Springs Resort Rates
Coronado Springs Resort Top Ten Tips
Port Orleans French Quarter Resort Guide
Port Orleans French Quarter Resort Rates
Port Orleans French Quarter Resort Top Ten Tips
Port Orleans Riverside Resort Guide
Port Orleans Riverside Resort Rates
Port Orleans Riverside Resort Top Ten Tips
Fort Wilderness Resort and Campground Guide
Fort Wilderness Resort Rates
Fort Wilderness Resort and Campground Top Ten Tips
Fort Wilderness Campfire Movie Schedule
Walt Disney World Resort Hotels – Deluxe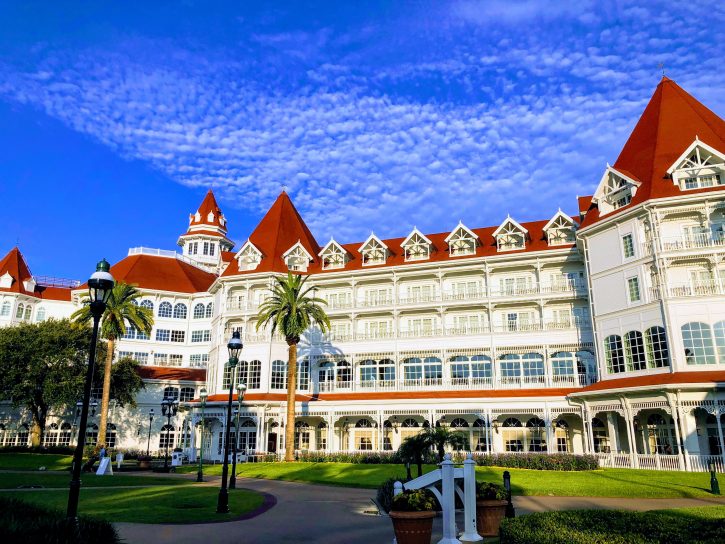 Animal Kingdom Lodge Resort Guide
Animal Kingdom Lodge Rates
Animal Kingdom Lodge Top Ten Tips
Beach Club Resort Guide
Beach Club Resort Rates
Beach Club Resort Top Ten Tips
BoardWalk Inn Resort Guide
Boardwalk Inn Resort Rates
Boardwalk Inn Top Ten Tips
Contemporary Resort Guide
Contemporary Resort Rates
Contemporary Resort Top Ten Tips
Grand Floridian Resort and Spa Guide
Grand Floridian Resort Rates
Grand Floridian Resort and Spa Top Ten Tips
Polynesian Village Resort Guide
Polynesian Village Rates
Disney's Polynesian Village Top Ten Tips
Wilderness Lodge Resort Guide
Wilderness Lodge Rates
Wilderness Lodge Top Ten Tips
Yacht Club Resort Guide
Yacht Club Resort Rates
Yacht Club Resort Top Ten Tips
Walt Disney World Swan and Dolphin Resorts
Walt Disney World Swan Hotel
Walt Disney World Dolphin Hotel
Walt Disney World Resort Hotels – Deluxe Villa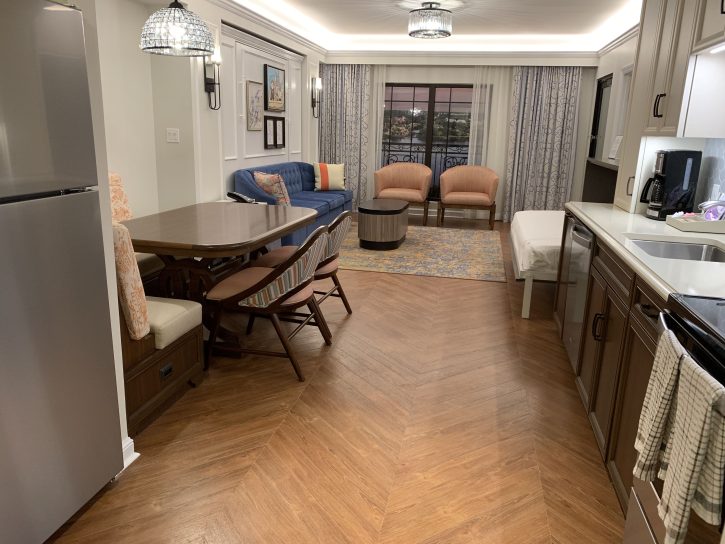 Animal Kingdom Villas Guide
Animal Kingdom Villas Rates
Animal Kingdom Villas Top Ten Tips
Bay Lake Tower at Disney's Contemporary Resort Guide
Bay Lake Tower Rates
Bay Lake Tower Top Ten Tips
Beach Club Villas Guide
Beach Club Villas Rates
Beach Club Villas Top Ten Tips
BoardWalk Villas Guide
Boardwalk Villas Resort Rates
BoardWalk Villas Top Ten Tips
Grand Floridian Villas Resort & Spa Guide
Villas at the Grand Floridian Resort & Spa Rates
Old Key West Resort Guide
Old Key West Resort Rate Rates
Old Key West Resort Top Ten Tips
Polynesian Villas And Bungalows Resort Guide
Polynesian Villas and Bungalows Rates
Polynesian Villas and Bungalows Top Ten Tips
Disney's Riviera Resort Guide
Riviera Resort Rates
Saratoga Springs Guide (including Treehouse Villas)
Saratoga Springs Resort Rates
Saratoga Springs Top Ten Tips
Wilderness Lodge Boulder Ridge Villas Guide
Boulder Ridge Villas at the Wilderness Lodge Rates
The Boulder Ridge Villas at Disney's Wilderness Lodge Top Ten Tips
Wilderness Lodge Copper Creek Villas Guide
Copper Creek Villas at the Wilderness Lodge Rates
Copper Creek Villas at Disney's Wilderness Lodge Top Ten Tips