Blaze Fast-Fire'd Pizza is a modern day "pizza joint" known for its custom-built artisanal pizzas, freshly made salads, blood orange lemonade and s' more pies. It gets its name from its Blazing Fast pizza, ready in just 3 minutes. The fast-casual restaurant will feature an interactive assembly-line format that allows guests to customize their pizza, choosing from over 40 fresh toppings – all for one price.
Blaze Fast-Fire'd Pizza is located in Disney Springs.  Find more Walt Disney World dining locations on our Walt Disney World menus page.
Restaurant Info: American, Lunch/Dinner
Find out how you can save money on dining at Walt Disney World by using one of Disney's Dining Plans.

Planning a Walt Disney World Vacation?
For a Free no-obligation quote, contact our sponsor
The Magic For Less Travel
. The Magic For Less Travel is an Authorized Disney Vacation Planner and has been helping guests plan magical vacations since 2002. Receive the best prices and free travel planning services. Their fee-free services will help you save time, money, and stress while planning a vacation designed around you and your needs!
Blaze Fast-Fire'd Pizza Menu
Menu Date: 02/2021
Build Your Own Pizza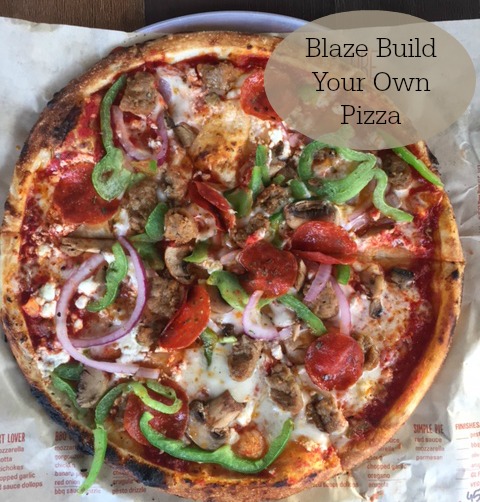 Build Your Own Pizza – $10.45
Choose Any Toppings. High-rise Dough or Gluten-Free Dough, add $2.50
Cauliflower Crust or Keto Crust, add $4.00
Build Your Own 2 Top Pizza – $9.95
Sauce, Cheese, and 2 Topping. High-rise Dough or Gluten-Free Dough, add $2.50
Cauliflower Crust or Keto Crust, add $4.00
Build Your Own 1 Top Pizza – $8.95
Sauce, Cheese, and 1 Topping. High-rise Dough or Gluten-Free Dough, add $2.50
Cauliflower Crust or Keto Crust, add $4.00
Build Your Own Simple Pie – $7.95
Mozzarella, Parmesan and Red Sauce. High-rise Dough or Gluten-Free Dough, add $2.50
Cauliflower Crust or Keto Crust, add $4.00
Signature Pizzas
Red Vine – $10.45
Ovolini Mozzarella, Tomatoes, Parmesan, Basil, Red Sauce, and Olive Oil Drizzle. High-rise Dough or Gluten-Free Dough, add $2.50
Cauliflower Crust or Keto Crust, add $4.00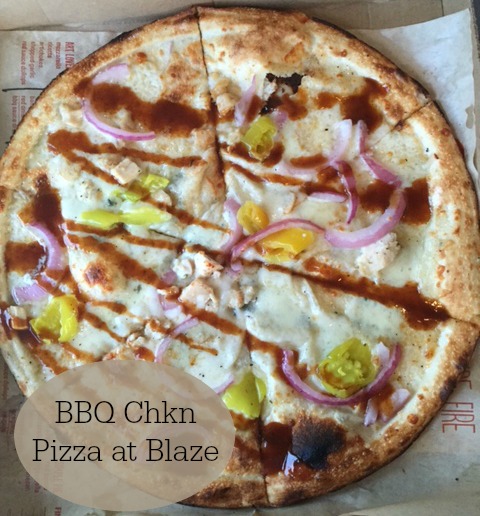 BBQ Chicken – $10.45
Chicken, Mozzarella, Red Onion, Banana Peppers, Gorgonzola and BBQ Sauce Drizzle. High-rise Dough or Gluten-Free Dough, add $2.50
Cauliflower Crust or Keto Crust, add $4.00
Meat Eater – $10.45
Pepperoni, Meatballs, Red Onion, Mozzarella, and Red Sauce. High-rise Dough or Gluten-Free Dough, add $2.50
Cauliflower Crust or Keto Crust, add $4.00
Art Lover – $10.45
Artichokes, Mozzarella, Ricotta, Garlic, Red Sauce Dollops. High-rise Dough or Gluten-Free Dough, add $2.50
Cauliflower Crust or Keto Crust, add $4.00
Green Stripe – $10.45
Pesto Drizzle over Chicken, Red Peppers, Garlic, Mozzarella, and Arugula. High-rise Dough or Gluten-Free Dough, add $2.50
Cauliflower Crust or Keto Crust, add $4.00
Veg Out – $10.45
Seasonal Vegetable, Mushrooms, Red Onion, Mozzarella, Gorgonzola and Red Sauce Dollops. High-rise Dough or Gluten-Free Dough, add $2.50
Cauliflower Crust or Keto Crust, add $4.00
Hot Link – $10.45
Spicy Red Sauce, Jalapenos, Sausage, Black Olive, Red Onion, Banana Pepper, and Mozzarella. High-rise Dough or Gluten-free Dough, add $2.50
Cauliflower Crust or Keto Crust, add $4.00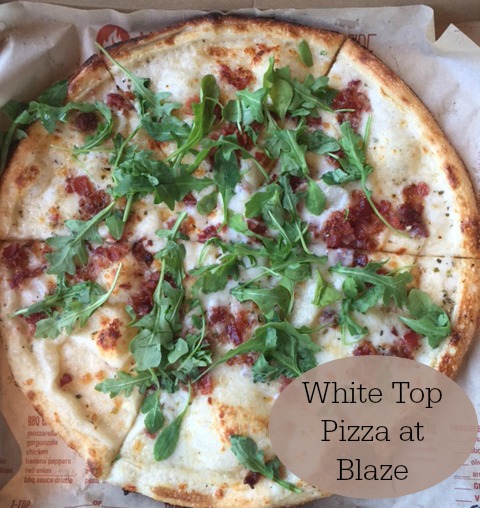 White Top – $10.45
White Cream Sauce, Mozzarella, Bacon, Garlic, Oregano, and Arugula. High-rise Dough or Gluten-Free Dough, add $2.50
Cauliflower Crust or Keto Crust, add $4.00
Salads, Sides, & Desserts
Simple Salad – Side – $5.95
Simple Salad – Entrée – $8.95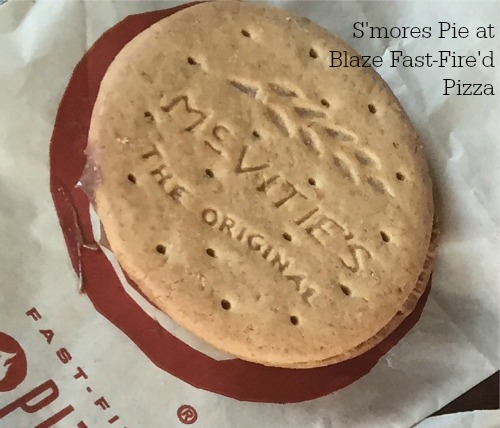 S'mores Pie – $3.00
Assorted Sweets – $3.00
Dough Knots – Four – $4.50
Six – $6.75
Twelve – $10.50
Beverages
Assorted Fountain Beverages 160z – $3.50
24oz – $3.95
Alcoholic Beverages
Assorted Draft Beer – $8.50 – $10.00
Assorted Bottled Beer – $7.00
Wine – $8.00 – $19.00
** Blaze Fast-Fire'd Pizza Menu, and Prices are Subject to Change Without Notice **