Disney Springs | Town Center
Blaze Fast-Fire'd Pizza is a modern day "pizza joint" known for its custom-built artisanal pizzas, freshly made salads, blood orange lemonade and s'more pies. It gets its name from its Blazing Fast pizza, ready in just 3 minutes. The fast-casual restaurant will feature an interactive assembly-line format that allows guests to customize their pizza, choosing from over 40 fresh toppings – all for one price.
Restaurant Info: American, Lunch/Dinner
Find out how you can save money on dining at Walt Disney World by using one of Disney's Dining Plans.
Blaze Fast-Fire'd Pizza Menu
Menu Date: 04/2019
Build Your Own Pizza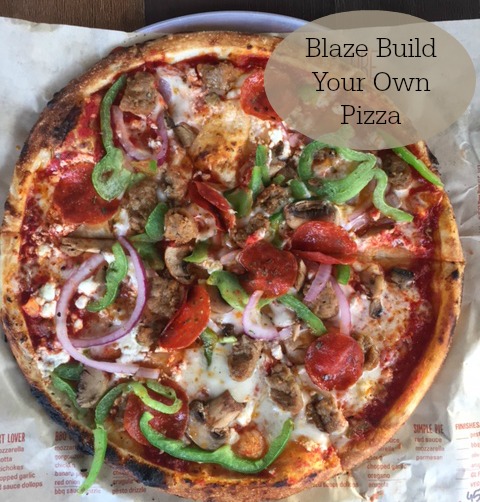 Build Your Own Pizza – $9.95
Choose Any Toppings. High-rise Dough or Gluten-Free Dough, add $2.00
Build Your Own 2 Top Pizza – $9.45
Sauce, Cheese and 2 Topping. High-rise Dough or Gluten-Free Dough, add $2.00
Build Your Own 1 Top Pizza – $8.65
Sauce, Cheese and 1 Topping. High-rise Dough or Gluten-Free Dough, add $2.00
Build Your Own Simple Pie – $7.55
Mozzarella, Parmesan and Red Sauce. High-rise Dough or Gluten-Free Dough, add $2.00
Signature Pizzas
Red Vine – $9.95
Ovalini Mozzarella, Cherry Tomatoes, Parmesan, Basil, Red Sauce and Olive Oil Drizzle. High-rise Dough or Gluten-Free Dough, add $2.00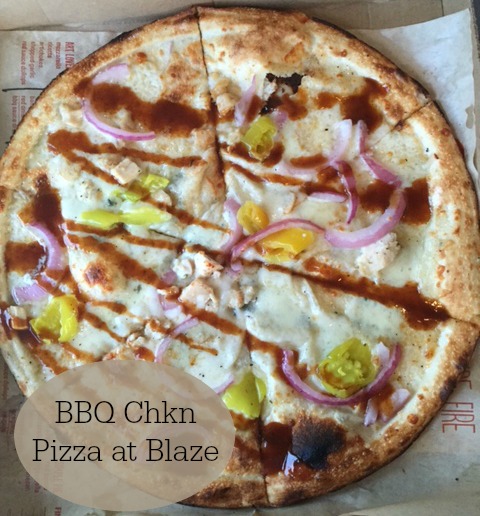 BBQ Chkn – $9.95
Chicken, Mozzarella, Red Onion, Banana Peppers, Gorgonzola and BBQ Sauce Drizzle. High-rise Dough or Gluten-Free Dough, add $2.00
Meat Eater – $9.95
Pepperoni, Meatballs, Red Onion, Mozzarella and Red Sauce. High-rise Dough or Gluten-Free Dough, add $2.00
Art Lover – $9.95
Artichokes, Mozzarella, Ricotta, Garlic, Red Sauce Dollops. High-rise Dough or Gluten-Free Dough, add $2.00
Green Stripe – $995
Pesto Drizzle over Chicken, Red Peppers, Garlic, Mozzarella and Arugula. High-rise Dough or Gluten-Free Dough, add $2.00
Veg Out – $9.95
Zucchini, Mushrooms, Red Onion, Mozzarella, Gorgonzola and Red Sauce Dollops. High-rise Dough or Gluten-Free Dough, add $2.00
Link In – $9.95
Sausage Red Peppers, Sautéed Onions, Mozzarella and Red Sauce. High-rise Dough or Gluten-Free Dough, add $2.00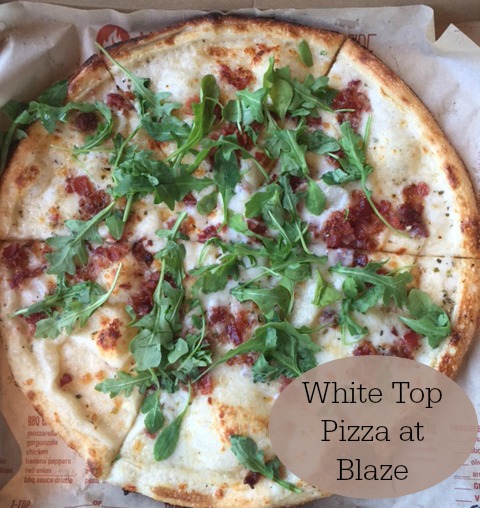 White Top – $9.95
White Cream Sauce, Mozzarella, Bacon, Garlic, Oregano and Arugula. High-rise Dough or Gluten-Free Dough, add $2.00
Simple Salads
Add Protein to any salad for $2.00 extra
Simple Salad – Side – $4.95
Simple Salad – Entrée – $7.95
Desserts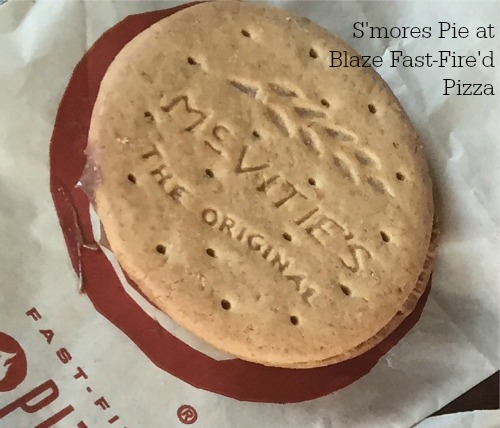 S'mores Pie – $3.00
Assorted Sweets – $3.00
Beverages
Lemonade – $3.00
Assorted Fountain Beverages – $3.00
Agua Fresca – $3.00
Alcoholic Beverages
Assorted Draft Beer – $7.00
Assorted Bottled Beer
Wine – $8.00
** Blaze Fast-Fire'd Pizza Menu and Prices are Subject to Change Without Notice **