Epcot | World Showcase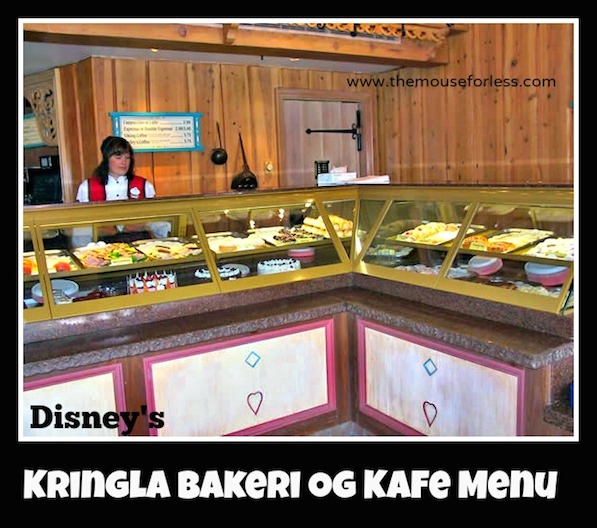 Explore this a-"fjord"-able counter-service restaurant located in the Norway Pavilion. Kringla Bakeri Og Kafe serves a tasty assortment of Norwegian specialties, pastries, open-faced sandwiches and beer.
Restaurant Info: Norwegian, Lunch/Snack, $ – under $14.99 per adult
Find out how you can save money on dining at Walt Disney World by using one of Disney's Dining Plans.
Kringla Bakeri Og Kafe Menu
Menu Date: 09/2018
Entrees
Salmon and Egg Bagel – Everything Bagel, Smoked Salmon, Tomato, Hard Boiled Egg, Red Onion and Herb Cream Cheese – $9.49
Norwegian Club – Ham, Turkey, Bacon, Jarlsberg and Muenster Cheese with fresh Tomatoes, sliced Red Onion, and Lingonberry Mayo on toasted Multigrain Bread – $8.99
Ham and Apple Sandwich – Ham, Apple, and Jarisberg and Muenster Cheese with a Sweet Apple Chutney on toasted Multigrain Bread – $7.99
Norwegian Chef Salad – Poached Salmon with Mixed Greens, Tomato, Onion, Potato, and Boiled Egg – $9.99
Pastries and Treats
Lefse – Potato flatbread rolled with a sweet cinnamon butter – $3.29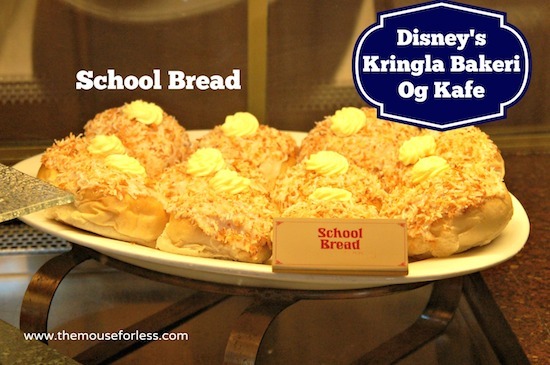 School Bread – Sweet cardamom bun filled with vanilla creme custard and topped with glazed and toasted coconuts – $3.99
Rice Cream – Rice pudding topped with strawberry sauce – $3.79
Viking Chocolate Mousse – Chocolate mousse with ganache – $4.49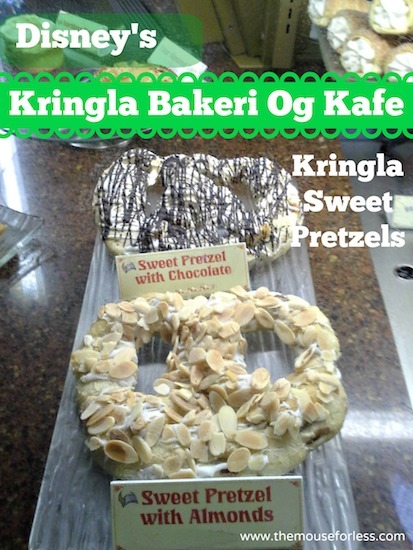 Kringla Sweet Pretzel with Chocolate – A sweet pretzel glazed with icing and chocolate – $4.99
Kringla Sweet Pretzel with Almonds – A sweet pretzel glazed with icing and toasted almonds – $4.99
Kringla Sweet Pretzel with Cinnamon – A sweet pretzel glazed with icing and toasted almonds – $4.99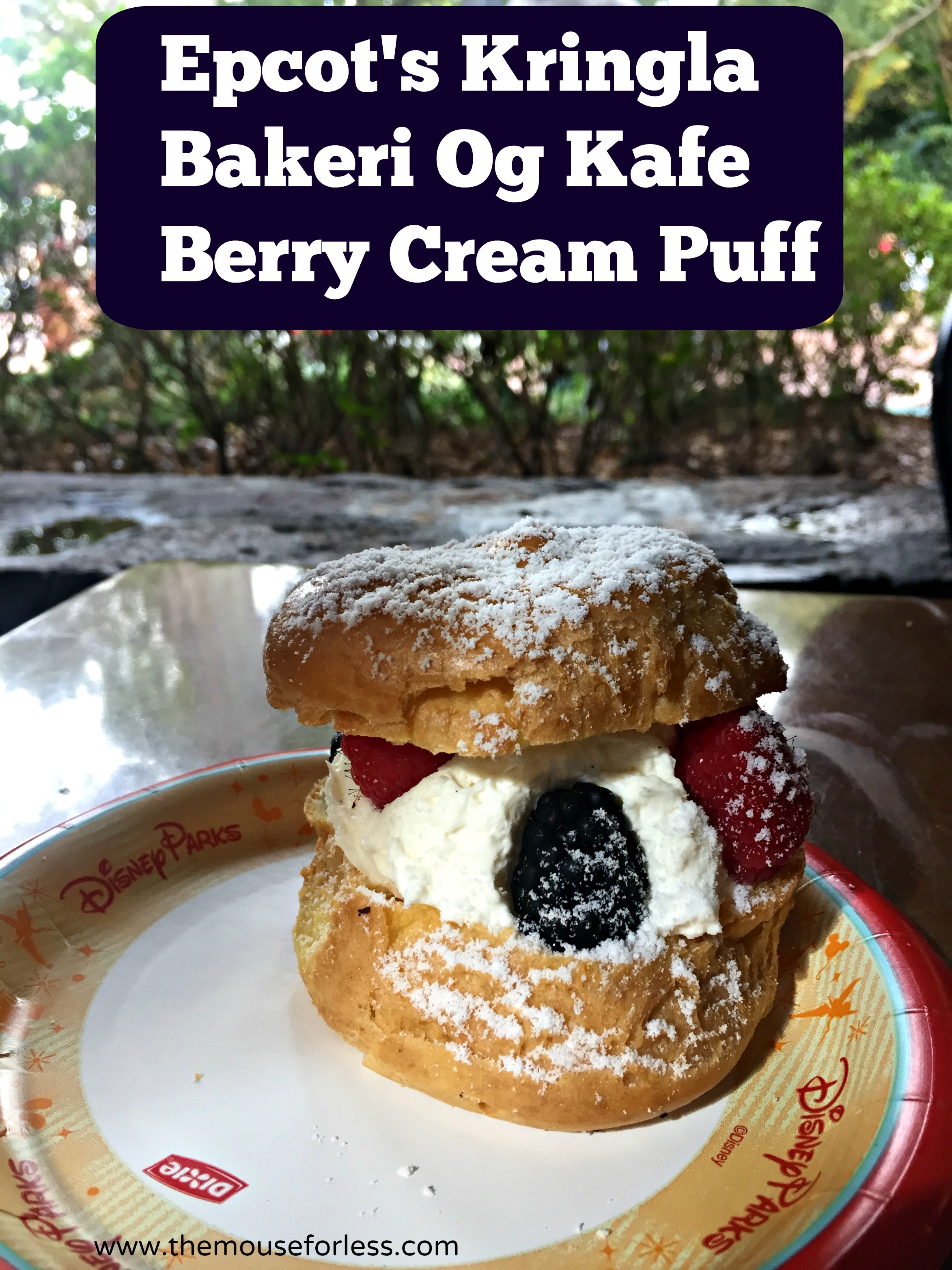 Berry Cream Puff – Puff Pastry filled with Whipped Cream and Fresh Berries – $5.49
Anna's Birthday Cake – Chocolate Mousse-filled cupcake with Chocolate Buttercream Icing – $5.99
Trifle – $3.99
Assorted Muffins – $3.49
Frozen Mini Cupcakes – $7.49
Yogurt Parfait – $5.49
Fruit Cup – $3.99
Norwegian Charcuterie – $7.49
Beverages
Assorted Fountain Beverages – $3.29 Regular | $3.69 Large
Coffee – regular or decaf- $2.99
Espresso –  $2.49
Cappuccino – $4.59
Caffe Latte – $4.59
Alcoholic Beverages
Viking Coffee – Kamora Coffee Liqueur and Baileys Irish Cream – $10.50
Nordic Draft Beer – Aass Pilsner, Norway; Einstok White Ale, Iceland; Einstok Toaster Porter, Iceland – $8.25
** Kringla Bakeri Og Kafe Menu and Prices are Subject to Change Without Notice **