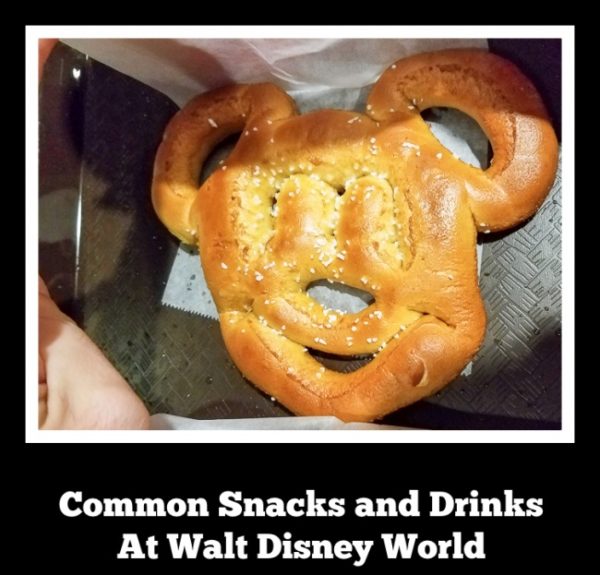 Walt Disney World has hundreds of locations to grab a snack, a drink, or both. While many of those locations have unique and special offerings, some snacks and drinks are available at numerous locations through the Walt Disney World Resort. These are some of the common items and how much they typically are.
Common Snacks and Drinks at Walt Disney World
Menu Date: 06/2019
Snacks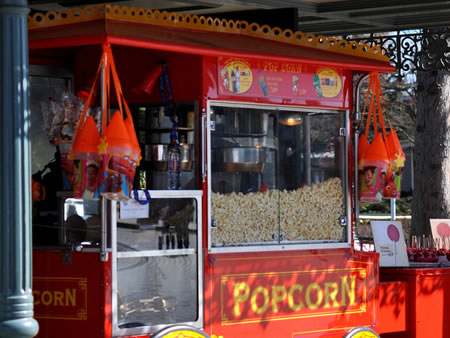 Mickey Pretzel with Cheese Sauce – $7.00
Pop Secret Popcorn – $5.00
Souvenir Popcorn Bucket – $10.00
Popcorn Refill – $2.00
Churro – $5.25
Cotton Candy – $5.00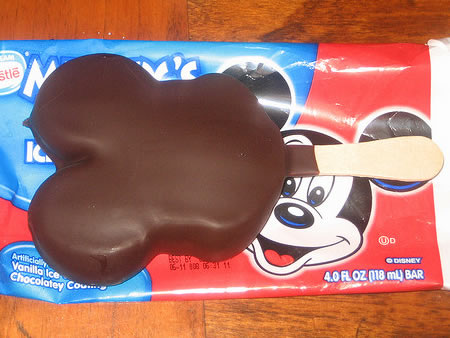 Mickey Premium Ice Cream Bar – $5.75
Mickey Ice Cream Sandwich – $5.75
Olaf Frozen Lemonade-Strawberry Bar – $5.50
Nestle Orange and Cream Bar – $5.50
Edy's Strawberry Fruit Bar (no sugar bar available) – $5.25
Frozen Lemonade Cup – $5.50
Frozen Strawberry Lemonade Cup – $5.50
Drinks
Fountain Coca-Cola Soft Drinks – $3.99 Regular | $4.49 Large
Refillable Mug – Eligible for refills at Self-service Beverage Islands at Quick-Service locations at any Disney Resort Hotel during the length of your stay – $18.99
Bottled Coca-Cola Soft Drinks – $4.50
Dasani Bottled Water – $3.50
Bottled Powerade – $5.00
smartwater – $5.50
Assorted Hot Beverage – Includes Coffee, Hot Cocoa, or Hot Tea – $3.29
Nestlé Nesquik® Chocolate Milk – $3.79
Lowfat Milk – $1.99
Odwalla® All-Natural Lemonade – $4.99
Odwalla® All-Natural Strawberry Lemonade – $5.49
Odwalla® All-Natural Raspberry Lemonade – $5.49
Simply Orange® Orange Juice – $4.99
Minute Maid® Apple Juice – $3.29
Lava Smoothie – Raspberry Purée blended with flavors of Coconut and Pineapple – $5.99
Strawberry Smoothie – Strawberry Purée blended with Nonfat Yogurt – $5.99
** Menu and Prices are Subject to Change Without Notice **

Planning a Walt Disney World Vacation?
For a Free no-obligation quote, contact our sponsor
The Magic For Less Travel
. The Magic For Less Travel is an Authorized Disney Vacation Planner and has been helping guests plan magical vacations since 2002. Receive the best prices and free travel planning services. Their fee-free services will help you save time, money and stress while planning a vacation designed around you and your needs!