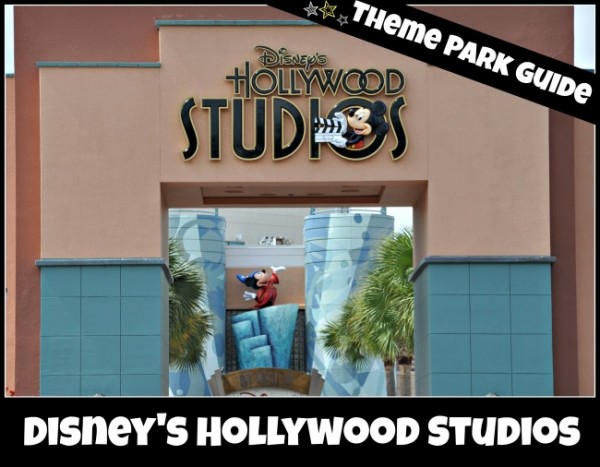 It's on with the show at Disney's Hollywood Studios, where guests of all ages are immersed in the glitz, glamour, and excitement of show business — strolling down Hollywood Boulevard surrounded by the sights, sounds and personalities of Tinseltown in the 1930s;  blasting off on a wild VIP limousine ride with Aerosmith as the guide; or becoming immersed in the world of Star Wars and the excitement of high-flying stunt performers.
Admission  Attractions  Kids  Early Theme Park Entry  Fireworks Dining  Lockers Park Map

 Tours  Accessibility  Transportation and Other Information

Planning a Walt Disney World Vacation?
For a Free no-obligation quote, contact our sponsor
The Magic For Less Travel
. The Magic For Less Travel is an Authorized Disney Vacation Planner and has been helping guests plan magical vacations since 2002. Receive the best prices and free travel planning services. Their fee-free services will help you save time, money, and stress while planning a vacation designed around you and your needs!
Expansion
At the 2017 D23 Expo, Disney announced that the Great Movie Ride would be closing to make way for a brand new attraction themed after the new Mickey Mouse cartoon shorts, called Mickey and Minnie's Runaway Railway, which will be the first Mickey themed ride.  Walt Disney Imagineers are working on a new "2 1/2 D" experience to completely immerse riders in the cartoon world without needing 3D glasses. The Great Movie Ride closed on August 13, 2017.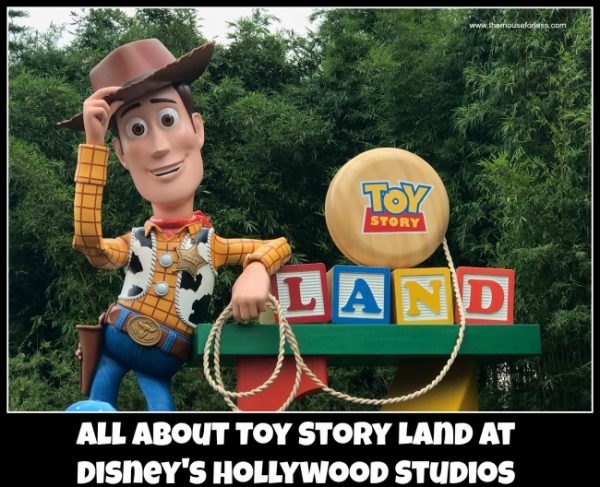 Toy Story Land is a new 11-acres land that transports guests into the adventurous outdoors of Andy's backyard. Guests will feel like they have been shrunk to Buzz and Woody's size as they are surrounded by oversized toys, building blocks, plastic buckets and shovels and game board pieces in Andy's backyard. Two new attractions will be a part of the new land, along with the expanded Toy Story Mania!
Slinky Dog Dash – This family-friendly coaster will feature a track that Andy built. There will be drops and turns that Andy has created to stretch his slinky dog to the limits.
Alien Swirling Saucers – The famous little green aliens from the movie will take Guests around for a spin in their very own flying saucers. The music, lighting and sound effects add to the flurry of action, while "The Claw" looms over.
Toy Story Mania! – Guests glide into the Toy Story Midway Games Play-Set and take aim at 3D objects in a variety of fast-paced games, with an expansion that adds a third track to this popular attraction. The third track is scheduled to open on Memorial Day weekend.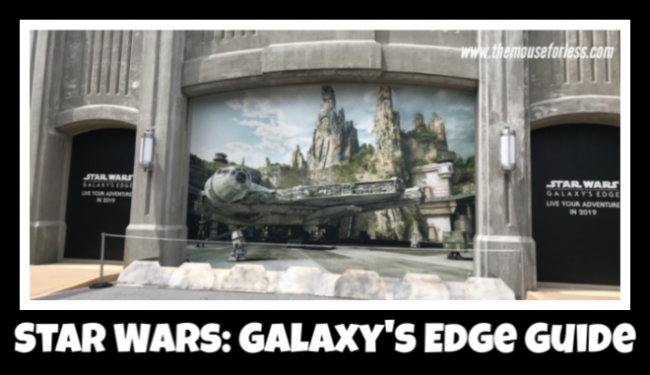 Star Wars: Galaxy's Edge is a 14-acres Star Wars themed land. This area features new attractions, dining, shopping, and more. Visit our Star Wars: Galaxy's Edge Guide for details on what to expect with this expansion.
Millennium Falcon: Smuggler's Run: Guests will be able to climb into the cockpit and take control of the famous ship.
Star Wars: Rise of the Resistance: This attraction puts you in the middle of a battle between the First Order and the Resistance and will be the most advanced and immersive experience ever. Star Wars: Rise of the Resistance opens on December 5, 2019.
More New Experiences
For a limited time, take advantage of these exciting new experiences
Character Motorcades
Throughout the day, keep your eyes open for short unscheduled visits from your favorite characters. All motorcades travel down Hollywood Boulevard and past Echo Lake
Mickey and Friends Motorcade featuring the Fab 5 and more
Pixar Pals Motorcade featuring friends from The Incredibles, Monsters Inc., and Toy Story
Disney Junior Play and Dance!
Join some of your Disney Junior friends as you play and dance to their favorite songs. This takes place in the Animation Courtyard.
Admission
Deciding what ticket to get for your visit to Disney's Hollywood Studios is no simple matter.  You can get a ticket with one day's worth of admission, a ticket with 10-days worth of admission or something in between.  You can also add options like a Park Hopping or Park Hopper Plus (which includes water parks, miniature golf, and golf at Disney's Oak Trail Golf Course, and ESPN Wide World of Sports Complex). Other admission options are available such as Walt Disney World annual pass, Florida resident passes and more.  For detailed information on Walt Disney World admission options, visit MFL's "Walt Disney World Tickets" page.
Attractions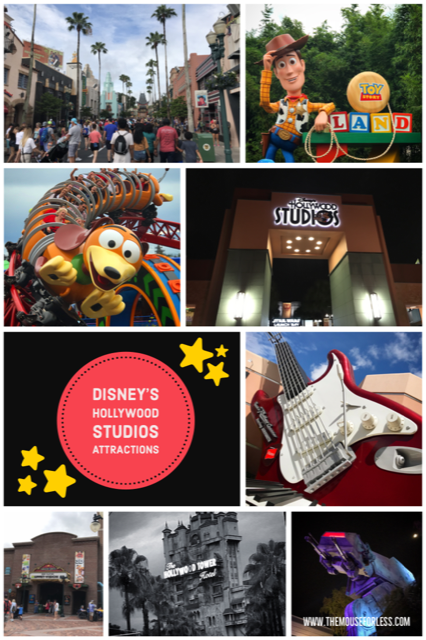 Lights…camera…and the stage is set for plenty of action! The glitz and glamour of Hollywood takes center stage at Disney's Hollywood Studios. But the star is you!
Animation Courtyard
Echo Lake
Hollywood Boulevard
Mickey Avenue
Grand Avenue

Print out a copy of the Disney's Hollywood Studios Hidden Gem pocket guide from our Pocket Guide page and have more fun in the park discovering the hidden gems.

Pick up a Disney's Hollywood Studios Times Guide as you enter the park for important information such as park hours, special hours, show times, parade and fireworks times, character greeting times and other park hours to help you plan your day.

Throughout the park, Disney PhotoPass photographers will capture guests caught up in the Disney experience. Disney's PhotoPass and Memory Maker allows guests to have great high-resolution photos taken by Disney Photographers using state-of-the-art digital equipment at picturesque locations. Even better, your photos can be accessed, shared, and ordered online. Visit our Disney's PhotoPass Guide for more information on Disney's PhotoPass service.
Kids
Mothers with infants can visit Disney's Hollywood Studios worry-free with the services of the Baby Care Centers. The Baby Care Center is located near the main gate at the Guest Services Building. The facility offers Guests a place to feed, change, and nurse babies. Highchairs, rocking chairs, nursing rooms, changing tables and a microwave to heat bottles and food are available. The Baby Care Center also offer formula, bottles, pacifiers, children's Tylenol, cold and allergy medication, band-aids, Motrin, children's undergarments, t-shirts and baseball caps for Guests to purchase in those "baby emergencies."
Stroller rentals are available for single day rentals as well as the length of stay.  Visit MFL's Stroller page for detailed information on stroller rental.
Kingdom Strollers is the top choice for families traveling to Orlando, Disney, and surrounding areas! Kingdom Strollers provides premium stroller & crib rentals delivered straight to your Orlando theme park resort, hotel or vacation home free of charge. Book your stroller as soon as you book your vacation for best selections!
There's nothing more frightful to parents than the thought of losing their child in the ocean of people inside a theme park. There are many fascinating distractions at Disney's Hollywood Studios, and children can wander off in a blink of an eye. Be prepared so that you won't spend precious vacation time frightened and in search of each other. Have a plan, before your vacation, make and print some Kids Travel IDs. There are many designs to choose from, they're easy to make, and children love to have their own ID cards.
*Tip* – When you enter Disney's Hollywood Studios at the beginning of the day, take a picture of your child with your camera, phone, or by a Disney Cast Member on your Photopass. You can then readily show a Cast Member what your child is wearing, and what he/she looks like if you should become separated from your child. Set up a meeting area in the park. Locate a Cast Member so that your child can meet a Cast Member "in person" and will not be afraid of them. Let your child know to look for Cast Members with Disney ID tags and to show the Cast Member their ID cards if they could not find you.
If you become separated, stay in the area and enlist the assistance of a Cast Member to search for your child. Most likely, your child is in the same vicinity looking for you. If you have not located your child after searching the area, and there is more than one adult in your party, split up and have one go to the pre-determined meeting location while another follows the direction of a Cast Member. All lost children will be taken to Lost Children inside the Baby Care Center by a Cast Member if they can not locate the parents in the immediate area.
Height Requirements
Walt Disney World attractions require children under the age of seven to have someone age 14 or older with them in the "same" ride vehicle and the "same" row or the row directly behind them.
Certain attractions also require guests to be of a certain height to ride. Visit our Height Requirement page for height requirements to all Walt Disney World attractions.
Walt Disney World offers Rider Switch so that as many guests as possible can experience an attraction.

 MouseForLess Tip: For those traveling with kids, it may be essential to consider educational opportunities at Walt Disney World.
Disney Hollywood Studios Early Theme Park Entry
Guests staying at Walt Disney World Resort hotels can enjoy more time in the theme parks with Early Theme Park Entry benefit. Guests can enter Walt Disney World theme parks 30 minutes prior to it being open to the general public. This benefit offers guests more time to enjoy shorter lines during these extended theme park time. There is no charge for this Disney Resort guest benefit. Not all attractions are open during these 30 minutes. For details and a list of attractions currently listed as open during Early Theme Park Entry go to MFL's Early Theme Park Entry page.
Fireworks & Nighttime Entertainment
Fireworks at Disney's Hollywood Studios include a show that is not a traditional fireworks show and a Star Wars fireworks display.
The nighttime spectacular Fantasmic! is presented in its own theater on Sunset Boulevard, this show takes guests inside Mickey Mouse's dreams (and nightmares!). Here there are a multitude of characters, large water screens, and laser lights. Will good prevail in Mickey's dreams?
Star Wars: A Galactic Spectacular fireworks extravaganza has begun at Disney's Hollywood Studios. This show features impressive projections that include laser lightsabers in the sky along with fireworks to the legendary Star Wars music score.
Before the Star Wars: A Galactic Spectacular fireworks, Guests can experience the nighttime projection show called the Wonderful World of Animation nighttime projection show. This show lasts for 12 minutes and will take you on an incredible journey through more than 90 years of Disney and Pixar animation. Watch this stirring tribute to animation and behold spectacular sequences celebrating themes like magic, family, adventure, romance, and friendship. Each theme is brought to life through unforgettable moments from beloved films—like Sleeping Beauty, The Incredibles, Coco, and many more. Of course, since we can never lose sight of the fact that it was all started with a mouse, the show fittingly begins and ends with Mickey.
For guests wishing to enhance their nighttime show experience, they can have reserved seating for Fantasmic, a Fantasmic! Dining Package is offered, and a Star Wars dessert party is offered.
Hollywood Studios Dining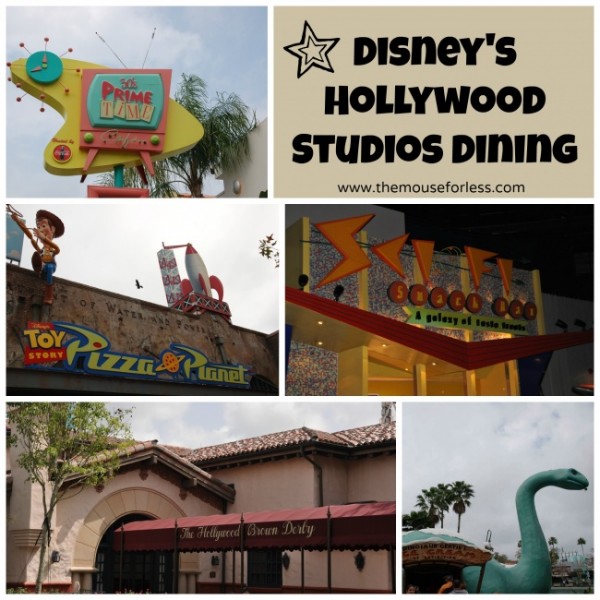 Guests to Disney's Hollywood Studios may bring coolers smaller than 24″L X 15″W X 18″H. Coolers will be inspected and no glass containers or alcoholic beverages are allowed. In addition, loose ice is no longer allowed. For those who prefer to leave the cooking to Disney, the following selections are available. Click on the name below for menu. Visit our WDW Menu Page for a complete list of menus available for Walt Disney World. If you are on the Disney Dining Plan you can print out a pocket guide for Disney's Hollywood Studios in our Pocket Guide page.
Legend
$ – Under $14.99
$$ – $15-$35.99
$$$ – $36-$59.99
Hollywood Studios Lockers
There are two locations for lockers at Disney's Hollywood Studios- one inside the park and one outside of the park. Outside lockers are located near the Bus Information. The lockers inside the park are located at Oscar's Super Service. Guest lockers have been upgraded at all Walt Disney World theme parks. The process for renting a locker has now changed, as each locker location is now equipped with a self-service kiosk. Guests paying with cash or credit card may now proceed directly to the kiosk to rent a locker. Guests paying with a MagicBand or gift card should see a Cast Member at the nearest merchandise location where the Cast Member will provide the Guest with a code to access one of the lockers. Lockers are available in Standard (12.5" X 10" X 17") size for $7.00 and Large (15.5" X 13" X 17") size $10 per day. Guests are no longer required to pay a deposit when renting a locker.
Hollywood Studios Special Ticket Events
Disney After Hours is a specially-ticketed event held in Disney's Hollywood Studios that allows Guests to ride most attractions with minimal waits after the parks have closed for the evening.
Hollywood Studios Tours
Guests who are interested in guided tours can take advantage of some excellent tours that have stops at Disney's Hollywood Studios.  "Backstage Magic Tour" provides a detailed peek behind the theme park magic, including access to the legendary underground Utilidors. "Disney's Yuletide Fantasy Tour (Seasonal)" is a behind the scenes tour at Disney's Hollywood Studios that shows how holiday Magic is created at Disney World. To reserve tours call (407) WDW-TOUR or (407) 939-8687. Visit the Disney's Hollywood Studios section of Disney Backstage Tours & Experience page for details, prices, and restrictions for each tour.
Hollywood Studios Wheelchair Accessibility and Service Animals
For the convenience of Guests with disabilities, wheelchairs, and Electric Convenience Vehicles (ECV) are available for rent at Disney's Hollywood Studios. The wheelchair rental fee is $12 with no deposit required. The ECV rental fee is $50 per day plus a $20 refundable key deposit. The rented unit must be returned to the original rental location to receive a credit card deposit refund. Quantities are limited and subject to availability. Guests who require a wheelchair rental for multiple days, a Length of Stay rental ticket is offered for $10.00 per day. The wheelchair rental location at Disney's Hollywood Studios is at Oscar's Super Service inside the main entrance of Disney's Hollywood Studios.
Guests can ask for a Guidebook for Guests with Disabilities. Disney's Hollywood Studios can accommodate Guests with mobility, visual, and hearing disabilities. Refer to the guidebook for more details on special restrictions and seating areas.
Trained service animals are welcome at Disney's Hollywood Studios and are allowed in most locations. Not all attractions can accommodate service animals. In those instances, a member of the Guest's party must remain with the animal. All service animals must remain on a leash or harness at all times. Disney's Hollywood Studios allows Guests to use backstage locations for a service animal to take breaks and relieve themselves. A Cast Member must accompany the Guest to the designated backstage areas. The areas allowed are at the main entrance near the Kennel, Backstage near Star Tours, Backstage near Courthouse, Backstage near Toy Story Mania!, Backstage near the restrooms at Animation Courtyard and Backstage near the Theater of the Stars.
Most restrooms are designed for access by Guests using wheelchairs. Companion-assisted restrooms are available at the following locations: First Aid, Opposite "The Twilight Zone Tower of Terror," Fantasmic!, Opposite of Star Tours, near Rock 'n' Roller Coaster Starring Aerosmith, near Toy Story Mania!, to the right at the entrance to Lights, Motors, Action!
Hollywood Studios Transportation and Other Information
Transportation
In addition to Walt Disney World buses running to Disney's Hollywood Studios from individual Walt Disney World resorts, Disney has added park-to-park buses permanently. Disney's Hollywood Studio guests can catch buses running to and from the Magic Kingdom, Animal Kingdom, and Epcot at approximately every 20 minutes throughout the day. The direct bus to Magic Kingdom from any park still goes to the Transportation and Ticket Center, and you have to take the ferry or monorail to the park.
Park guests may also take a water ferry from Epcot, Disney's Boardwalk Inn, the Yacht and Beach Clubs and the Swan and Dolphin resorts to Disney's Hollywood Studios park.
For Parking Information see our Parking at Walt Disney World page.
Smoking Area
Walt Disney World Designated Smoking Areas are the only place where guests may smoke. Walt Disney World Resort is a smoke free environment and smoking is only permitted outside the theme park gates in dedicated areas. You can find the smoking area for Animal Kingdom on our page for Walt Disney World designated smoking areas.
Other Walt Disney World Parks: