Disney Springs | Town Center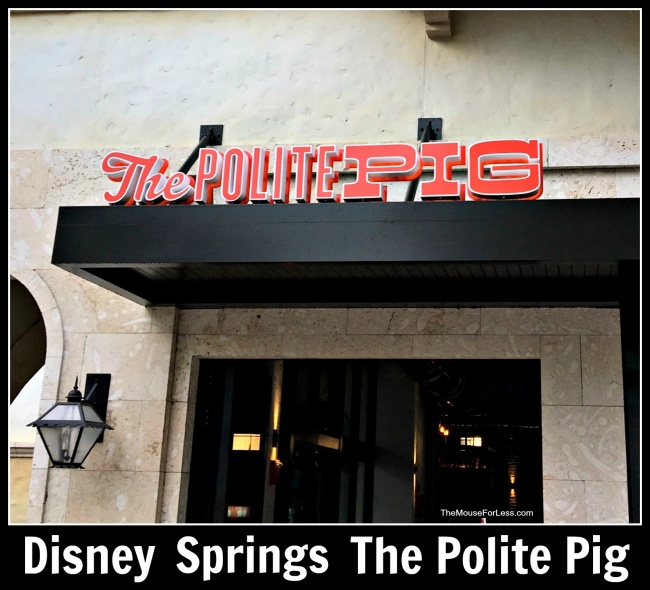 Featuring a variety of wood-fired smoked and grilled items as well as an innovative beverage program that serves all drinks on tap, The Polite Pig brings a new twist on local flavors to Disney Springs.
Owners and James Beard award nominees James and Julie Petrakis are partnering with James' brother (who operates another popular Orlando-area eatery, Greens & Grille) to open the new restaurant, located in the Town Center neighborhood.
Restaurant Info: American, BBQ; $$ – 15 – 30 per adult
Find out how you can save money on dining at Walt Disney World by using one of Disney's Dining Plans.
The Polite Pig Menu
Menu Date: 06/2018
Snacks
Slider Trio – Southern Pig, BBQ Sausage Hoagie and Smoked and Fried Chicken – $15.00
Smoked Chicken Wings – with pickled carrots – $13.00
Hop Salt Pretzels – with beer cheese fondue and ipa mustard – $9.00
Salads
Add crispy chicken to any salad for $5 , smoked pork for $6, or sliced brisket for $7.00
Polite Caesar Salad – Romaine, Parmesan, Cornbread Croutons and Carrots – $12.00
BBQ Cobb Salad – with Egg, Bacon, Roasted Corn, Tomato, Cheddar and Avocado-chipotle Dressing – $13.00
Sandwiches
All sandwiches served with a pickle spear. Add a market side for $4
Smoked Chicken Salad – Whole Grain Mustard, Celery, Grapes, and Marinated Tomatoes on Romaine Lettuce. – $11.00
The Southern Pig – with Fennel-apple Slaw, Tangy Mustard BBQ, Duke's Mayo, and Smoked Pork –  $12.00
Brisket – with Pimento Cheese, Lil' John's BBQ, Picked Jalapeños and Crispy Onions. – $14.00
BBQ Sausage Hoagie – with IPA Mustard, Peppers and Onions, Cheddar Sauce, and Pickle Relish – $11.00
Fried Chicken – with Duke's Mayo, Hot Honey, Pickles and Sweet Pepper Chow-Chow. – $12.00
From the Smoker
Served with carolina heirloom carrot slaw, sweet roll, and choice of 1 market side. Substitute slaw for market side for an additional $3.
Half Chicken – citrus rub – $17.00
Brisket – coffee rub – $18.00
Pork Shoulder – polite rub – $16.00
BBQ Cheddar Sausage – bourbon glaze – $15.00
Baby Back Ribs – polite rub – $23.00
Market Sides
$6 each or choose three for $15

Tomato and Watermelon Salad – feta, basil, pickled onions
Cheese Grits – with collard greens, bacon, and black-eyed pea potlicker
BBQ Cauliflower – paprika sour cream
Crispy Brussel Sprouts – whiskey-caramel
Grilled Corn – lime butter, breadcrumbs
Smoked Potato Salad – warm bacon vinaigrette, caramelized onions and herbs
Mac and Cheese – smoked cheddar, breadcrumbs
Polite Baked Beans – with burnt ends, tomato, and molasses
Sweet Potato Tots – parmesan cheese
Local Sweets
Orange Blossom Honey Cake – $7.00
Buttermilk Chess Pie – $7.00
Carrot Cake – $7.00
Kid's Meals
For Guests Ages 9 and Under
All meals include carrot sticks and apple juice
Chicken Tenders – $9.00
Mac & Cheese – $9.00
Mini Ribs – $9.00
Beverages
Bottled Water – $3.00
Apple Juice – $3.00
Sodas – $3.50
Beer & Wine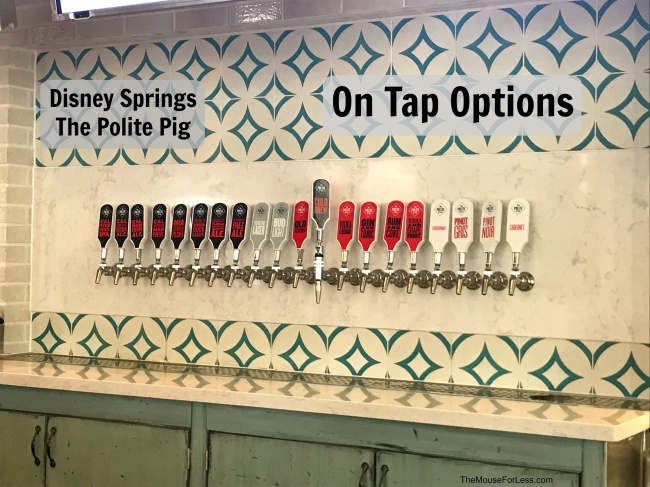 C&L Lone Palm Golden Ale – $9.00 20 oz Glass, $25 Pitcher
C&L Five Points IPA – $9.00 20 oz Glass, $25 Pitcher
C&L Red Drum Amber Ale – $9.00 20 oz Glass, $25 Pitcher
C&L Working Man Porter – $9.00 20 oz Glass, $25 Pitcher
Cigar City Florida Cracker White Ale – $9.00 20 oz Glass, $25 Pitcher
Red Cypress Spook Hill Pale Ale – $9.00 20 oz Glass, $25 Pitcher
Central 28 Underduck Lager – $9.00 20 oz Glass, $25 Pitcher
Miller Lite – $7.00 20 oz Glass, $20 Pitcher
Yuengling – $7.00 20 oz Glass, $20 Pitcher
Angry Orchard Cider – $7.00
Polite Pig Red – Halter Ranch, California, Cabernet Blend – $12.00
Polite Pig White – Acrobat, Oregon, Pinot Gris – $12.00
Cocktails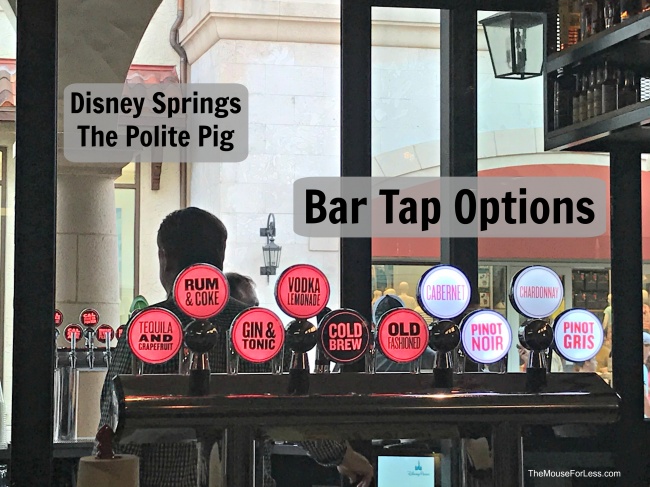 Gin & Tonic – Small Batch Tonic and Dry Gin – $11.00 Glass
Vodka Lemonade – Lemonade, Vodka and Ginger Beer – $11.00 Glass
Rum & Coke – Siesta Key Florida Rum and Coca-Cola® – $10.00 Glass
Tequila & Grapefruit – Tequila, Citrus and Grapefruit Liqueur – $11.00 Glass
Old-Fashioned – Bourbon, Sweet Tea Syrup and Bitters – $11.00 Glass
Pecan Negroni – Pecan Vodka, Campari and Sweet Vermouth – $11.00 Glass
Polite Punch – Light Rum, Whiskey, Passion Fruit, Lime and Bitters – $11.00 Glass
Bourbon Mule – Bourbon, Ginger Beer and Mint – $11.00 Glass
The Polite Pig features a Bourbon Bar
** The Polite Pig Menu and Prices are Subject to Change Without Notice **