Disney's Animal Kingdom | Asia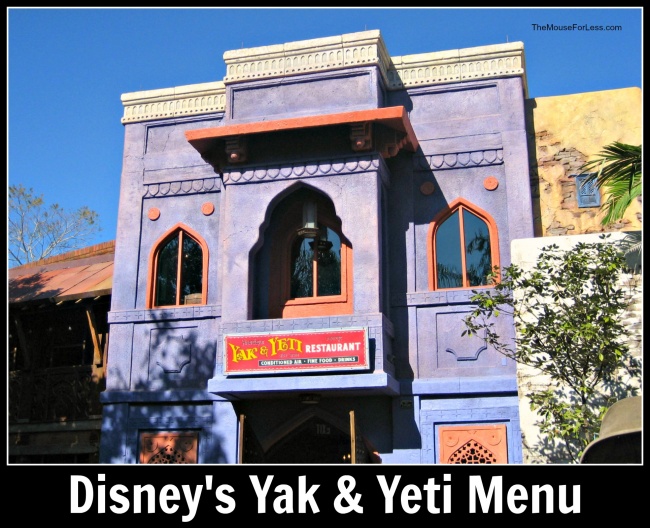 Lunch and Dinner Menu   Kids Menu
Yak and Yeti restaurant is an Asian-inspired restaurant is themed as an old hotel that was converted into a restaurant by an Anandapur entrepreneur.
Restaurant Info: Asian, Lunch/Dinner, $$ – $15 to $34.99 per adult
Find out how you can save money on dining at Walt Disney World by using one of Disney's Dining Plans.
Yak and Yeti Restaurant Lunch & Dinner Menu
Menu Date: 08/2018
Lunch served from 11:00 a.m. to 3:30 p.m.
Dinner served from 4:00 p.m. to 7:30 p.m.
Small Plates
Pork Pot Stickers – Pan seared or steamed, soy lime dipping sauce – $9.99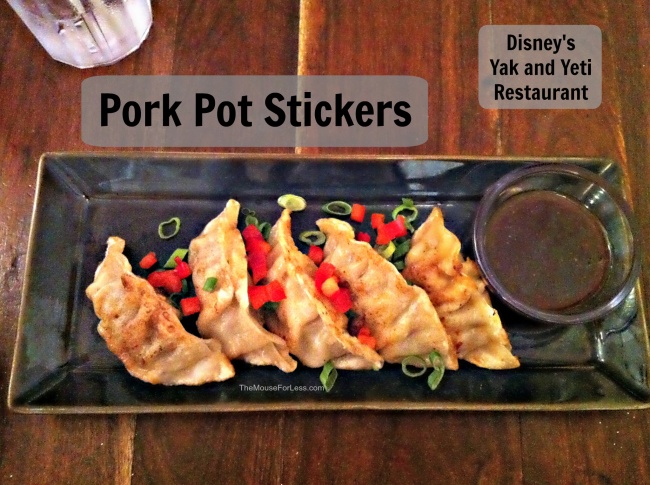 Wok-Fried Green Beans – Battered green beans, sweet Thai chili dipping sauce – $9.99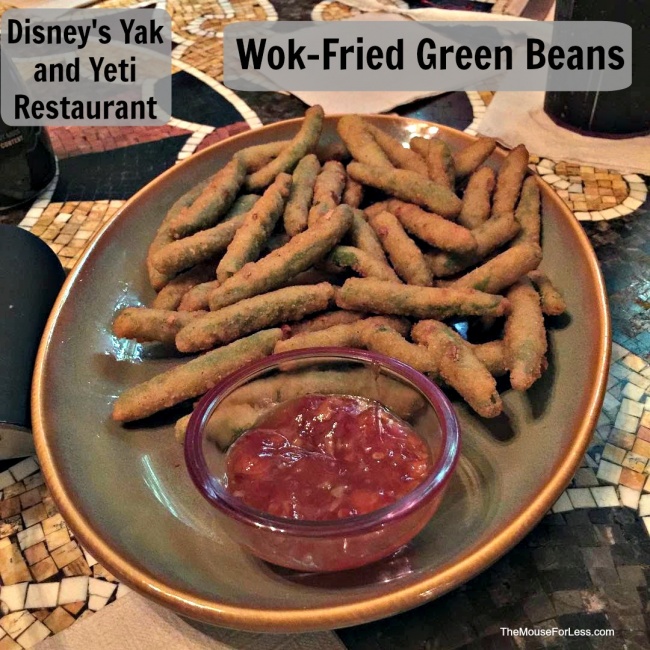 Pork Egg Rolls – Chili plum dipping sauce – $9.99
Firecracker Shrimp – Crispy fried shrimp tossed in a creamy, spicy sauce, Asian slaw – $11.99
Shareables
Lettuce Cups for Two – Minced chicken breast, chopped vegetables, Saigon Haison sauce, crisp lettuce cups – $15.99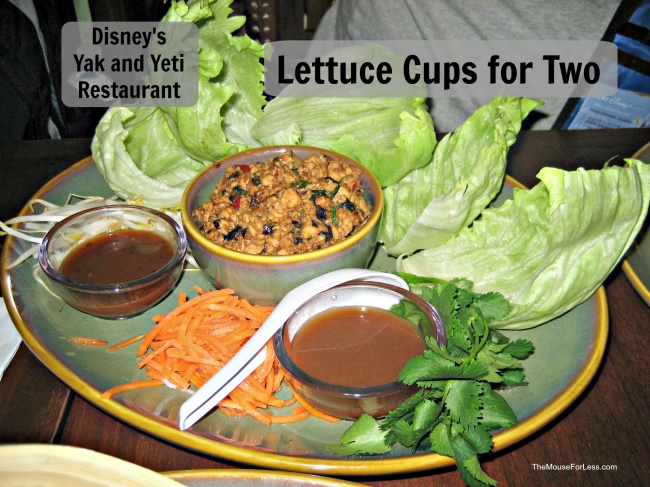 Dim Sum Basket for Two – Pork pot stickers, shrimp siu mai, cha su boo and pork siu mai steamed on a banana leaf, soy lime dipping sauce – $15.99
Ahi Tuna Nachos For Two – Sushi grade ahi, Asian slaw, crispy fried wontons, wasabi aioli, sweet soy glaze – $16.99
Dragon Roll for Two – Spicy tuna, avocado, topped with Dynamite crab, tempura crunch, sweet soy glaze – $15.99
Soups & Salads
Wonton Soup – Pork wontons, clear chicken broth & vegetables – $5.49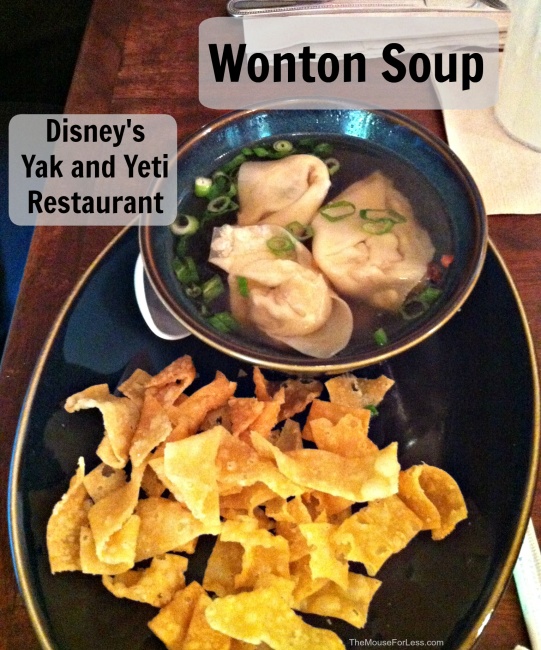 House Salad – Romaine & iceberg lettuce, almonds, sesame seeds & sesame dressing – $5.99
Seared Tuna Salad – Chilled, seared blackened Ahi Tuna, mixed greens, grape tomatoes, wonton crisps and ginger dressing – $16.99
Kale Caesar Salad – Kale, Romaine Lettuce, Parmesan Crisps, Garlic Ginger Wonton Strips tossed with Romano Caesar Dressing – $15.99
Kale Caesar Salad with Grilled Chicken – Kale, Romaine Lettuce, Parmesan Crisps, Garlic Ginger Wonton Strips tossed with Romano Caesar Dressing with Cilantro-Lime Grilled Chicken – $16.99
Kale Caesar Salad with Seared Shrimp – Kale, Romaine Lettuce, Parmesan Crisps, Garlic Ginger Wonton Strips tossed with Romano Caesar Dressing with Cilantro-Lime seared Shrimp -$17.99
Noodles & Bowls
Lo Mein – Chicken – with Lo Mein noodles, carrots, cabbage, green onions, bean sprouts – $19.49
Lo Mein – Shrimp – with Lo Mein noodles, carrots, cabbage, green onions, bean sprouts – $20.49
Lo Mein – Combo – with Lo Mein noodles, carrots, cabbage, green onions, bean sprouts – $20.49
Vegetable Lo Mein – Lo Mein noodles, carrots, cabbage, green onions, bean sprouts. Add tofu $3.00 – $18.49
Malaysian Seafood Curry – Mahi Mahi, scallops, lttle neck clams, mussels, shrimp, zucchini, roma tomatoes, red curry coconut broth, jasmine rice – $25.99
Sides
Chicken Fried Rice – $6.99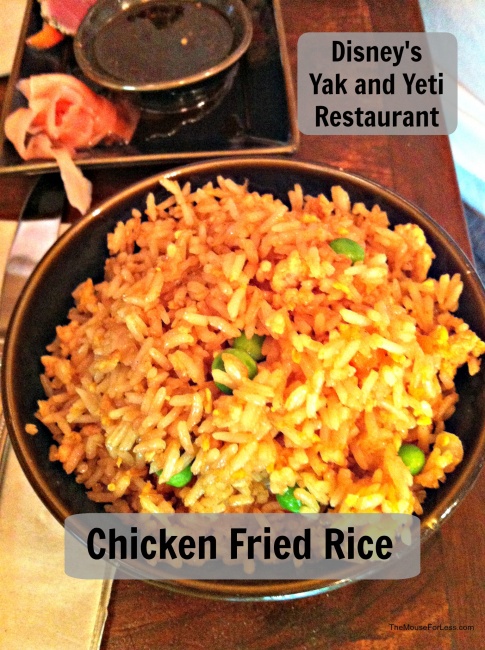 Steamed Rice – jasmine or brown – $3.99
Sauteed Baby Bok Choy – $9.99
Garlic Noodles – $8.99
House Fried Rice – $11.49
Coconut Shrimp – $5.99
Yak and Yeti Specialties
Seared Miso Salmon – Miso glazed Atlantic salmon, coconut-ginger rice, baby bok choy and shiitake mushroom stir-fry – $26.99
Chicken Tikka Masala – Boneless chicken breast marinated in yogurt and freshly ground herbs cooked in a traditional Masala sauce, jasmine rice, garlic naan bread – $23.99
Bhaktapur Duck – Roasted half ducking, plum BBQ sauce, jasmine rice, stir-fried vegetables – $28.99
Coconut Shrimp – Coconut crusted shrimp, jasmine rice, stir-fried vegetables, served with plum BBQ sauce – $22.99
Siracha Seafood Mac & Cheese – Shrimp, scallops, havarti cheese and sriracha sauce, topped with toasted parmesan panko breadcrumbs – $24.99
Wok
Crispy Honey Chicken – Tempura chicken, sugar snap peas, carrots, honey sauce served with choice of jasmine or brown rice – $18.99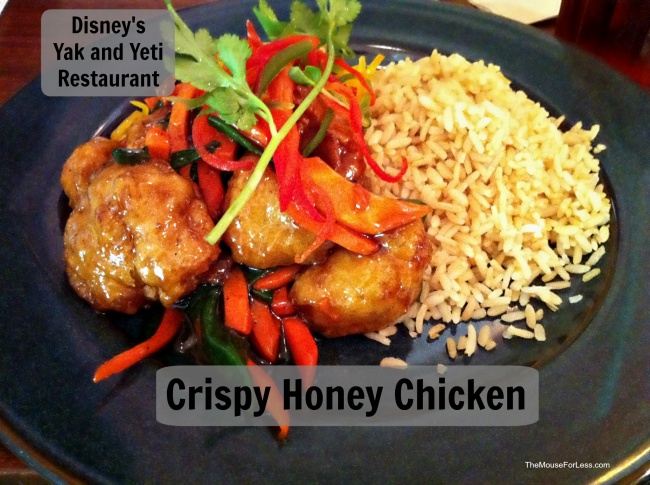 Sweet & Sour Chicken – Tempura chicken, ginger, garlic, bell peppers, pineapple – $18.99
Korean Beef – Wok-fried beef, peppers, onions, pineapple, Korean BBQ sauce – $19.99
Grilled
Korean BBQ Ribs – Half rack of slow roasted St. Louis pork ribs, zesty BBQ sauce, crispy shoestring fries, kimchi slaw. Add additional 1/2 rack of ribs 10.99- $25.99
Kobe Beef Burger – 10 oz. grilled American Kobe beef burger, sesame-soy sauce, mayonnaise, crispy shoestring fries. topped with choice of shiitake mushroom and scallion compote or asian slaw – $19.99
Teriyaki Chicken – Marinated Chicken, Pineapple-Onion-Pepper skewers, Teriyaki Glaze, Coconut-Ginger Rice, stir-fried Vegetables – $22.49
Soy Herb Glazed Rib Eye – Grilled 14 oz. Certified Angus Beef Rib-Eye, roasted shiitake mushrooms, shishito pepper relish, served with corn, edamame succotash and wasabi mashed potatoes – Market Price
Chef's Fresh Catch – Market Price
Dessert
Fried Wontons – Skewers of fresh pineapple and cream cheese wontons, vanilla ice cream, honey vanilla drizzle – $9.99
New York Cheesecake – New York style cheesecake, mango and strawberry coulis, fresh whipped cream – $8.99
Sorbet – A trio of mango, lemon & raspberry – $8.99
Chocolate Pudding Cake – with raspberry sauce – $8.99
Mango Pie – Shortbread cookie crust, fresh whipped cream, raspberry sauce – $8.99
Pineapple Upside Down Cake – served warm with vanilla ice cream, caramel sauce – $9.99
Non-Alcoholic Beverages
Yak & Yeti Souvenir Cup – From the peaks of Mt. Everest comes a frozen blend of ICEE Flavors layered in our collectible character cup. Keep the cup! – $8.99
Hot Teas – English Tea Time, Green Tea, Spiced Chai, Darjeeling, Earl Grey, Chamomile
Berry Cherry Limeade – Cherry and Lime Juice with Sprite
Shanghai Lemonade – Lemonade with Desert Pear, Passion Fruit or Lemon Grass Flavors
Everest Refresher – Sparkling Water with Cucumber, Passion Fruit or Desert Pear Flavors
Frozen Daiquiri – Strawberry, Piña Colada, Wild Berry, or Mango Flavors
Frozen Beverages – Strawberry and Lemonade
Soft drinks – Coke, Diet Coke, Sprite, Lemonade, Fruit Punch & Iced Tea
Bottled Beverages – Still Water, Sparkling Water, Root Beer
Alcoholic Beverages
Yak Attack – Mango Daiquiri, Don Q Cristal Rum and Wild Berry Flavors – $9.99
Pink Himalayan – Tanqueray, Gin, Ruby Red Grapefruit Juice, Passion Fruit and Lemon Grass Flavors, Salt Rim – $9.99
Big Bamboo – Malibu Coconut Rum, Bacardi Light Rum, DeKuyper Banana Liqueur and Tropical Fruit Juices – $9.99
Kiwi Kimono – Malibu Coconut Rum, Vodka, Midori Melon Liqueur, Fresh Kiwi, and Sweet and Sour – $9.99
Emperor Margarita – Jose Cuervo Gold, Grand Marnier, and Sweet and Sour – $9.99
Tropical Daiquiri – Bacardi Light Rum with choice of Strawberry, Piña Colada, wild Berry or Mango flavors – $9.99
Rickshaw Rickie – Skyy Vodka, Cointreau, Muddled Oranges and Limes, Sprite – $9.99
Dalacini Mine Cart – Skyy Vodka, DeKuyper Banana Liqueur, Peachtree Schnapps, Blue Curacao and Sweet and Sour – $9.99
Beso del Sol Sangria – 100% Natural Red Wine Sangria blended with Natural Citrus and Fruit Juices – $7.95
Safari Amber Ale – 16oz – $7.25
Kirin Ichiban – 16oz – $7.25
Bud Light – 16oz – $6.50
Funky Buddha Floridian Hefeweizen – $8.00
Orlando Brewing Organic Blonde Ale (United States) – $8.00
Golden Monkey (United States) – $9.00
Sapporo (Japan) – $8.25              
Tsing Tao (China) – $7.25                 
Corona Extra (Mexico) – $8.00
Heineken (Holland) – $6.75
Cigar City Brewing Jai Alai (United States) – $8.00
Angry Orchard Crisp Apple Cider (United States) – $8.00
Ecco Domani Pinot Grigio – $8.00 Glass, $31.00 Bottle
Chateau Ste. Michelle Chardonnay – $9.00 Glass, $35.00 Bottle
BV Century Cellars Cabernet Sauvignon – $8.00 Glass, $31.00 Bottle
Sho Chiku Bai Sake – 6oz – smooth, well-balanced and full-bodied. Served warm upon request – $7.25
Hana Fuji Apple Flavored Sake – 6oz – Fresh aromas that fulfills the palate with crisp tartness of the fruit – $7.50
Sho Chiku Bai Junmai Migori Sake – 300 mL – Unfiltered and sweetest of all sakes. Its name translates to "cloudy" due to its appearance – $16.99 Bottle
Zipang Sparkling Sake – 250 mL – This naturally carbonated sake is crystal clear with sparkling bubbles. Sweet yet refreshingly light, with flavors of white grapes, pears and green apples – $12.99 Bottle
Yak and Yeti Restaurant Kids' Menu
Menu Date: 08/2018
Yak and Yeti Kids' Entrées
Cheeseburger – choice of Two (2) Sides and choice of Kid-size portion of Milk or Apple Juice – $8.99
Smucker's PB&J Uncrustables – choice of Two (2) Sides and choice of Kid-size portion of Milk or Apple Juice – $8.99
Chicken Tenders – choice of Two (2) Sides and choice of Kid-size portion of Milk or Apple Juice – $8.99
Mini Corn Dogs – choice of Two (2) Sides and choice of Kid-size portion of Milk or Apple Juice – $8.99
Pork Egg Roll – choice of Two (2) Sides and choice of Kid-size portion of Milk or Apple Juice – $8.99
Mac & Cheese – choice of Two (2) Sides and choice of Kid-size portion of Milk or Apple Juice – $8.99
Teriyaki Chicken Breast – choice of Two (2) Sides and choice of Kid-size portion of Milk or Apple Juice – $8.99
Kid's Sides
Carrot Sticks
Grapes
Go-Gurt
White Rice
Applesauce
Corn
Steamed Veggies
Brown Rice
Kids' Desserts
Chocolate Mousse – $2.49
Ice Cream Sundae – $2.49
** Yak and Yeti Menu and Prices are Subject to Change Without Notice **