Disney Springs | The Landings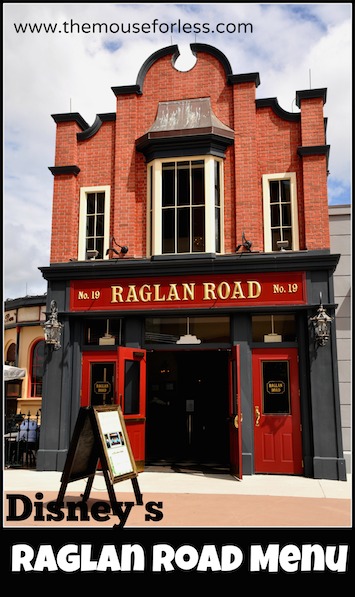 Lunch Menu   Dinner Menu Weekend Brunch Menu   Kid's Menu
Feel the luck of the Irish at Raglan Road, an authentic pub and restaurant with jovial charm, homey atmosphere and cheerful service. The restaurant's warm interior of aged walnut and mahogany woods from old Irish bars and churches was built in Ireland and shipped to Orlando. There is always reason to celebrate at Raglan Road, with four elaborate bars, traditional dancing and storytelling, and live Irish music that kicks the party into high gear. Raglan Road features gastronomic delights feature traditional Irish fare with a modern twist. And, since you're visiting an authentic Irish pub, try the make-your-own beer flight!
Restaurant Info: Irish, Lunch/Dinner, A la carte, $$ – $15 to $34.99 per adult
Find out how you can save money on dining at Walt Disney World by using one of Disney's Dining Plans.
Raglan Road Lunch Menu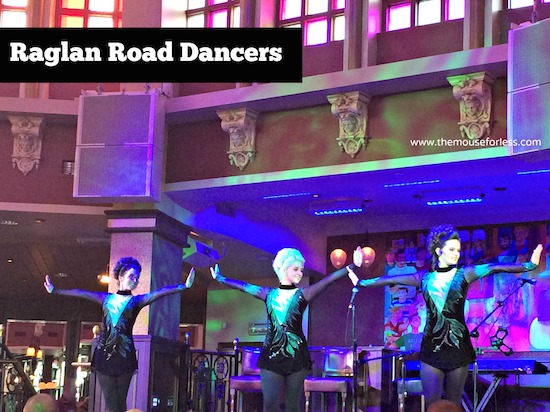 Menu Date: 02/2019
Share Way
Chunky Monk – Beer-battered Monkfish and zucchini chips with chunky tarter sauce – $13.00
Kiss Before Shrimp – Pan seared local Florida coast shrimp in a garlic and chili lemon butter sauce with sliced baguette – $15.00
Scallop Forest – George Bank scallops in a golden batter served with citrus lime dipping sauce and sweet chili jam – $16.00
Dalkey Duo – Battered cocktail sausages with a Dalkey mustard dipping sauce – $13.00
Brunch Avenue
The Anglo Irish – Eggs benedict with sliced Irish ham, wilted spinach on a toasted English muffin topped with hollandaise – $16.00
The Hipsters Lament – Smashed avocado, Irish bacon and poached eggs on sourdough with chive butter – $16.00
Rib O – Braised short rib and thyme marinated mushroom omelette with spinach and porter cheddar cheese sauce – $15.00
Pork Hashtagged – Braised pork belly, scallions and potato hash topped with two fried eggs – $15.00
Full Irish – Full Irish breakfast with sausage, black and white pudding, bacon, roasted tomato, mushrooms and fried eggs with roasties – $21.00
Lunchy Stuff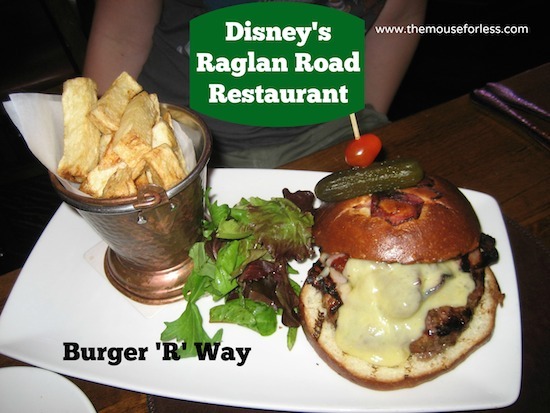 Burger R Way – Char-grilled sirloin beef burger with bacon, tomato chutney and Dubliner cheddar – $18.00
The Big Q – Red quinoa and white bean burger, Dubliner cheddar, grilled zucchini, herb aioli and tomato chutney on a wholegrain bun – $16.00
Pancetta Chicken Sanger – Chicken breast with crispy pancetta and Dubliner cheese served with lettuce, tomato and a herb aioli – $16.00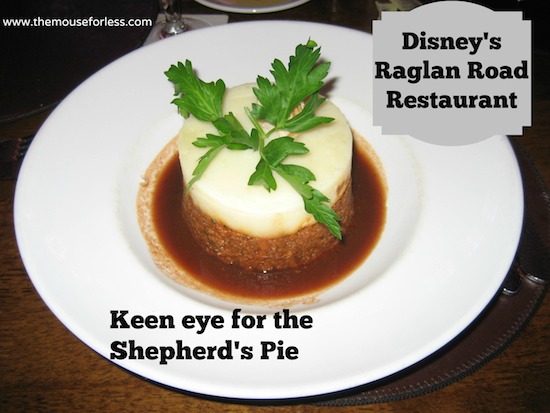 Keen eye for the Shepherd's Pie – We give the traditional Shepherd's Pie a little makeover with our contemporary twist to this favorite dish – $20.00
Lobster Club – Lobster and avocado salad, crispy pancetta, watercress and citrus herb mayonnaise – $18.50
Pork Blah Blah – Porchetta, Wild About Celtic chutney, caramelized onions, crispy crackling on a blah bun served with skinny chips – $17.00
Bangin' Bangers & Mighty Mash – Guinness and onion bangers on mash topped with traditional onion gravy. – $22.00
Fish and Chips – Our famous beer battered fish n chips served with our fresh tartar sauce. (Ask our lovely server for gluten free option) – $22.00
Boaring Burger – Grilled wild boar burger, Cashel blue cheese, crispy onion strings, arugula, port and pear chutney with herb aïoli served on a floury potato bun – $20.00
Lobster Club – Lobster, Avocado and egg salad, crispy prosciutto, watercress and citrus herb mayonnaise – $20.00
Hail Caesar – Mixed romaine and kale with pancetta crisps, grape tomatoes, croutons and shaved pecorino – $14.00
Add chicken or shrimp – $5.00
Pie in the Sky – Chicken, wild mushrooms and leeks in a white wine cream sauce topped with puff pastry served with side salad – $20.00
Salmon Cider Squared – Cider glazed salmon, charred baby gem lettuce, heirloom potato salad, marinated zucchini with a Wild About Irish ginger syrup, cider wholegrain mustard dressing – $19.00
Go(at) Fig(ure) – Irish goats cheese terrines made with sautéed garlic, shallots, shitake mushrooms in a herb breadcrumb crust served with fig jam, roasted beets and toasted walnuts with mixed greens – $17.00
Add chicken or shrimp – $5.00
Desserts
Ger's Bread & Butter Pudding – Like no other pudding you have ever tried. Believe us – $11.00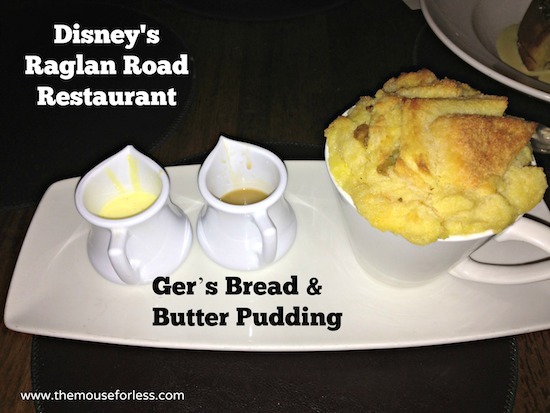 Trifle Sinful – Raspberry jam Swiss roll layers with mixed berries & custard, topped with fresh cream and almonds – $10.00
Apple Crumble – Fresh Granny Smith apple crumble with vanilla ice cream and crème anglaise – $10.00
Fluffy Lemon Clouds – Intense lemon curd tart topped with fluffy meringue – $10.00
Chocolate Heaven – Flourless chocolate cake, fresh berries, chocolate gananche with whipped cream (gluten and dairy free) – $10.00
Raglan Delight – Raspberry pavlova with vanilla ice cream and raspberry coulis – $10.00
Specialty Libations
Iced Irish – Paddy's Irish Whiskey, butterscotch schnapps and Baileys Salted Caramel, with iced coffee topped with whipped cream – $13.50
Blood Orange Bourbon – Bulleit Bourbon, Nolet's Gin, San Pellegrino Blood Orange – $13.50
Baileys Shake – Frozen mix of ice cream, Baileys, coffee liqueur – $12.50
Pumpkin Bailey Coffee – Baileys pumpkin and coffee topped with whipped cream and cinnamon sugar – $12.50
Blueberry Mint Lemonade – Smirnoff blueberry vodka, fresh squeezed lemonade and muddled mint – $13.50
Mixed Berry Margarita – Don Julio Tequila, fresh lemonade, muddled strawberries, blueberries, raspberries with a sugar rim – $14.50
Dublin Donkey – Teelings Small batch Irish whiskey, ginger beer, fresh lemon sour, candied ginger and lime – $13.50
Rosemary and Maple Whiskey Sour – Dickel 12 Tennessee Whisky, crushed rosemary, dark maple syrup and lemon sour – $14.50
Strawberry & Cucumber Mojito – Captain Morgan White Rum, Strawberry puree, muddled cucumber, lime sour and ginger ale – $14.50
Wine and Bubbly
Mer Soleil Reserve Chardonnay, Santa Lucia – $14.00 Glass, $58.00 Bottle
Kettmeir Pinot Grigio, Alto Adige DOC, Italy – $12.00 Glass, $46.00 Bottle
Wither Hills Sauvignon Blanc, Marlbourough, New Zealand – $10.00 Glass, $38.00 Bottle
Cavit Lunetta Prosecco, Italy (187 mL) – $12.00 Bottle
Paso Creek Merlot, Paso Robles – $10.00 Glass, $38.00 Bottle
Valley of the Moon Unoaked Chardonnay, Russian River – $12.00 Glass, $46.00 Bottle
Giesen Riesling, Marlborough, New Zealand – $12.00 Glass, $40.00 Bottle
Rose Garden Rosé, Costal Region, South Africa – $11.00 Glass, $40.00 Bottle
Robert Oatley Shiraz, Southern Australia – $12.00 Glass, $46.00 Bottle
Argyle Pinot Noir, Willamette Valley – $14.00 Glass, $54.00 Bottle
Saved Red Blend, California – $13.00 Glass, $50.00 Bottle
Bottled & Draught Beers
Imported Draughts – Guinness Irish Stout, Smithwicks Irish Ale, Harp Irish Lager, Kilkenny Irish Cream Ale, Magners Irish Cider – $8.25
American Craft – Blue Moon – $7.75
Domestic – Miller Lite Lager – $6.75
Raglan Road Signature Brews – Miriam's Irish Coffee Stout, Bloomsday Pale Ale, Tri Wishes Grand Irish Red Ale, Planted Strawberry and Lime Hard Cider, Blagger Organic Blonde Lager – $8.75
Bottled Beers – Budweiser, Corona, Heineken, Bud Light, Coors Light, Michelob Ultra, Stella Artois, Red Bridge (Gluten Free)
Raglan Road Dinner Menu
Menu Date: 02/2019
It's All to Savor
Soul Soup – Chef's selection of homemade soup made fresh daily – $6.50
Heritage Tomato Salad – Heirloom tomato & rocket salad with shallots, parmesan crisps & balsamic reduction – $13.00
Drunk Mussels – ½ lb. of fresh Blue Hill Bay Mussels in a Bloomsday Pale Ale, white wine, garlic broth – $13.00
Fancy a Fishcake – Smoked haddock, salmon and cod potato cake with a soft poached egg and crispy pancetta with a lemon caper butter – $13.00
Salmon Swoon -Traditional Irish smoked salmon served with crème fraîche capers and shallots – $13.00
Crock o' Pate – Our crock of rustic chicken liver pate served with apricot chutney – $10.00
An Irish Egg – Guinness and onion sausage crusted egg, pickled cabbage, saffron aioli – $13.00
Chunky Monk – Beer-battered Monkfish and zucchini chips with chunky tarter sauce – $13.00
Its' All for Sharing
Scallop Forrest – George Bank scallops in a golden batter served with citrus lime dipping sauce & sweet chili jam – $17.00
Dalkey Duo – Battered cocktail sausages with a Dalkey mustard dipping sauce – $14.00
Rack of Heaven – Slow roasted Guinness glazed full rack of baby back ribs. Great for sharing – $28.00
Nom Nom Wings – Sweet 'n spicy wings tossed in a honey, chili flake, soy & ginger sauce – $15.00
Kiss Before Shrimp – Pan seared local Florida coast shrimp in a garlic and chili lemon butter sauce with sliced baguette – $15.00
Smokie City – Creamy smoked haddock & Dubliner cheese dip with potatoes, tomatoes & grilled baguette – $15.00
It's All Sooo Green (Salads)
Cashel Castle – Red and green oak leaf tossed with Cashel blue cheese, caramelized pecans, grape tomatoes, raspberries, pancetta crisps, crostinis & a raspberry vinaigrette – $17.00
Add chicken- $5.00 or shrimp – $7.00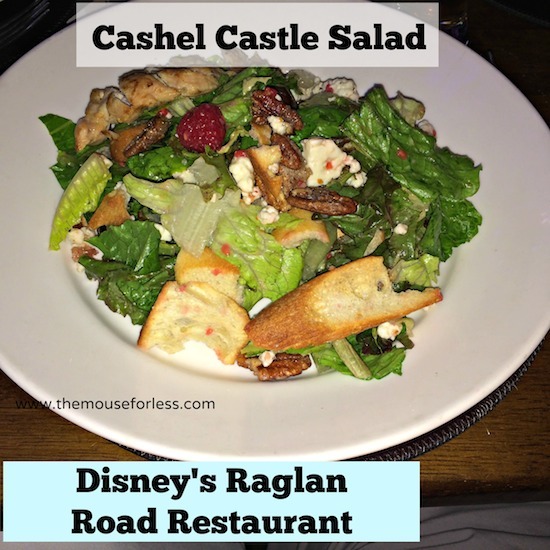 Hail Caesar – Classic Caesar with prosciutto crisps, grape tomatoes, croutons & shaved parmesan – $14.00
Add chicken- $5.00 or shrimp – $7.00
Salmon Cider Squared – Cider glazed salmon, charred baby gem lettuce, heirloom potato salad, marinated zucchini with a Wild About Irish ginger syrup, cider wholegrain mustard dressing – $19.00
Go(at) Fig(ure) – Irish goats cheese terrines made with sautéed garlic, shallots, shitake mushrooms in a herb breadcrumb crust served with fig jam, roasted beets and toasted walnuts with mixed greens – $17.00
Add chicken- $5.00 or shrimp – $7.00
It's All to Devour (Entrees)
StewBaa – $21.00
Braised Be Beef – Braised beef colcannon mashed potatoes and roasted veggies – $27.00
Fish and Chips – Our famous beer battered fish and chips served with our fresh tartar sauce (Ask your lovely server for gluten free option) – $22.00
Lambo – Braised lamb shank, mashed potato, leek and mushroom fondue with red win jus – $29.00
Bangin' Bangers & Mighty Mash – Guinness and onion bangers on mash topped with traditional onion gravy. – $22.00
Mammy's Roast Chicken – Lemon thyme roasted half chicken with mashed potatoes, creamy herb bread sauce and a red wine jus – $25.00
It's a Porker – Grilled lollipop pork chop, root vegetable mashed potato, pork crackling with a port and cider jus – $29.00
Heavenly Ham – Irish mist glazed loin of bacon with savory cabbage, colcannon potatoes, parsley cream sauce and a raisin cider jus – $26.00
Serious Steak – 10oz NY strip, mashed potatoes, battered onion rings and whiskey peppercorn sauce – $29.50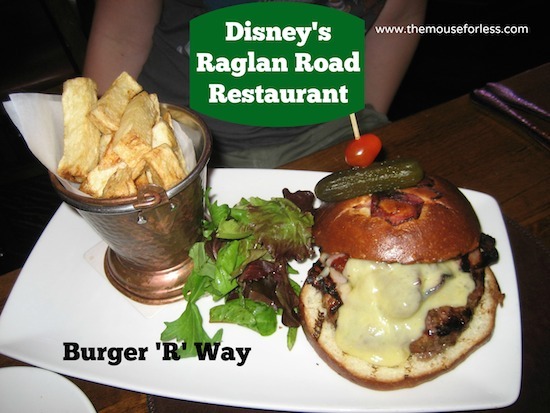 Burger R Way – Char-grilled sirloin beef burger with bacon, tomato chutney and Dubliner cheddar – $18.00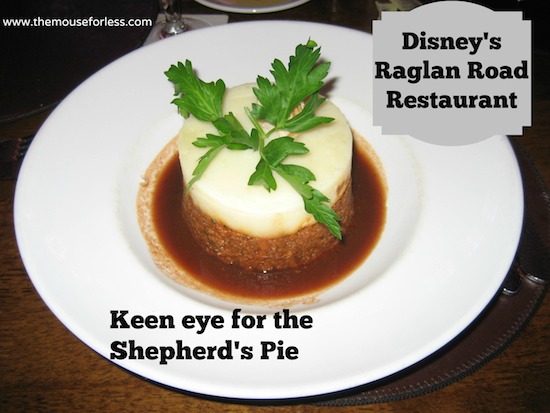 Keen eye for the Shepherd's Pie – We give the traditional shepard's pie a little makeover with our contemporary twist to this favorite dish – $20.00
Boaring Burger – Grilled wild boar burger, Cashel blue cheese, crispy onion strings, arugula, port and pear chutney with herb aïoli served on a floury potato bun – $20.00
Raglan Risotto – Risotto with shiitake mushrooms, garden peas, shaved parmesan & rocket lettuce – $20.00
Add chicken- $5.00 or shrimp – $7.00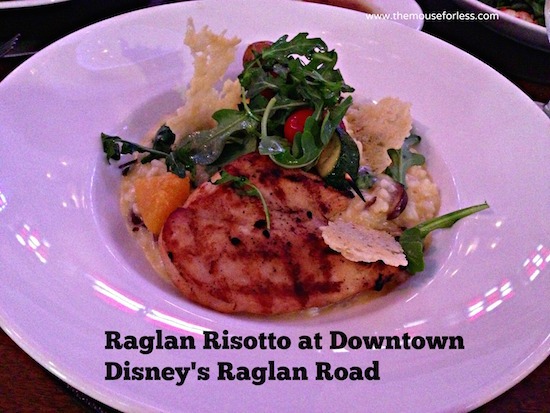 The Big Q – Red quinoa and white bean burger, Dubliner cheddar, grilled zucchini, herb aioli and tomato chutney on a wholegrain bun – $16.00
Pie in the Sky – Chicken, wild mushrooms and leeks in a white wine cream sauce topped with puff pastry served with side salad – $20.00
Cider Salmon – Pan roasted north Atlantic salmon, golden potatoes, sautéed spinach and charred lemon with a strawberry and lime cider glaze – $29.00
In Cod's Way – Pan seared north Atlantic cod, lemon and herb crushed potatoes, garden peas, tomato and caper butter sauce – $29.00
Gnocchi Sea Gnocchi Do – Handmade potato gnocchi, seared Georges Bank scallops, crispy pork belly, tomatoes and kale in a white wine butter sauce – $27.00
It's not bleedin' Chowder! – That's what Master Chef said! It's the freshest cuts of seafood and potatoes in a white wine infused cream broth. But it's not chowder. Ok? – $28.00
Sides
Colcannon Mashed Potato – $8.00
Smokey Bacon and Almond-roasted Brussels Sprouts – $9.00
Seasonal Vegetable Medley – $8.00
Mashed Carrots and Parsnips – $8.00
House Salad – $6.00
Crushed Garden Peas – $8.00
Beer-battered Onion Rings – $8.00
Garlic and Parmesan Truffle Chips – $8.00
Desserts
Ger's Bread & Butter Pudding – Like no other pudding you have ever tried. Believe us – $11.00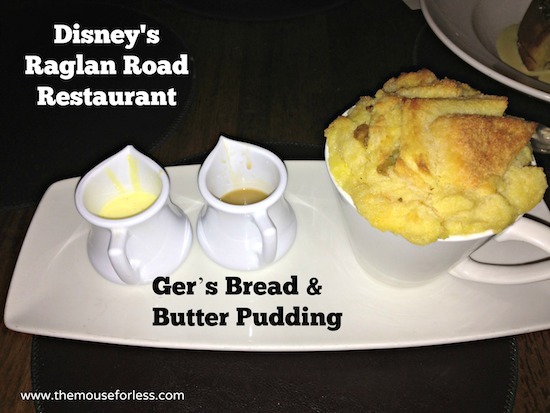 Trifle Sinful – Raspberry jam Swiss roll layers with mixed berries & custard, topped with fresh cream and almonds – $10.00
Apple Crumble – Fresh Granny Smith apple crumble with vanilla ice cream and crème anglaise – $10.00
Fluffy Lemon Clouds – Intense lemon curd tart topped with fluffy meringue – $10.00
Chocolate Heaven – Flourless chocolate cake, fresh berries, chocolate gananche with whipped cream (gluten and dairy free) – $10.00
Raglan Delight – Raspberry pavlova with vanilla ice cream and raspberry coulis – $10.00
Specialty Libations
Iced Irish – Paddy's Irish Whiskey, butterscotch schnapps and Baileys Salted Caramel, with iced coffee topped with whipped cream – $13.50
Blood Orange Bourbon – Bulleit Bourbon, Nolet's Gin, San Pellegrino Blood Orange – $13.50
Baileys Shake – Frozen mix of ice cream, Baileys, coffee liqueur – $12.50
Pumpkin Bailey Coffee – Baileys pumpkin and coffee topped with whipped cream and cinnamon sugar – $12.50
Blueberry Mint Lemonade – Smirnoff blueberry vodka, fresh squeezed lemonade and muddled mint – $13.50
Mixed Berry Margarita – Don Julio Tequila, fresh lemonade, muddled strawberries, blueberries, raspberries with a sugar rim – $14.50
Dublin Donkey – Teelings Small batch Irish whiskey, ginger beer, fresh lemon sour, candied ginger and lime – $13.50
Rosemary and Maple Whiskey Sour – Dickel 12 Tennessee Whisky, crushed rosemary, dark maple syrup and lemon sour – $14.50
Strawberry & Cucumber Mojito – Captain Morgan White Rum, Strawberry puree, muddled cucumber, lime sour and ginger ale – $14.50
Wine and Bubbly
Mer Soleil Reserve Chardonnay, Santa Lucia – $14.00 Glass, $58.00 Bottle
Kettmeir Pinot Grigio, Alto Adige DOC, Italy – $12.00 Glass, $46.00 Bottle
Wither Hills Sauvignon Blanc, Marlbourough, New Zealand – $10.00 Glass, $38.00 Bottle
Cavit Lunetta Prosecco, Italy (187 mL) – $12.00 Bottle
Paso Creek Merlot, Paso Robles – $10.00 Glass, $38.00 Bottle
Valley of the Moon Unoaked Chardonnay, Russian River – $12.00 Glass, $46.00 Bottle
Giesen Riesling, Marlborough, New Zealand – $12.00 Glass, $40.00 Bottle
Rose Garden Rosé, Costal Region, South Africa – $11.00 Glass, $40.00 Bottle
Robert Oatley Shiraz, Southern Australia – $12.00 Glass, $46.00 Bottle
Argyle Pinot Noir, Willamette Valley – $14.00 Glass, $54.00 Bottle
Saved Red Blend, California – $13.00 Glass, $50.00 Bottle
Bottled & Draught Beers
Imported Draughts – Guinness Irish Stout, Smithwicks Irish Ale, Harp Irish Lager, Kilkenny Irish Cream Ale, Magners Irish Cider – $8.25
American Craft – Blue Moon – $7.75
Domestic – Miller Lite Lager – $6.75
Raglan Road Signature Brews – Miriam's Irish Coffee Stout, Bloomsday Pale Ale, Tri Wishes Grand Irish Red Ale, Planted Strawberry and Lime Hard Cider, Blagger Organic Blonde Lager – $8.75
Bottled Beers – Budweiser, Corona, Heineken, Bud Light, Coors Light, Michelob Ultra, Stella Artois, Red Bridge (Gluten Free)
Raglan Road Weekend Brunch Menu
Menu Date: 02/2019
Weekend Brunch Starty Stuff
Soul Soup – Chef's selection of homemade soup made fresh daily – $6.50
An Irish Egg – Guinness and onion sausage crusted egg, pickled cabbage, saffron aioli – $13.00
Scallop Forrest – George Bank scallops in a golden batter served with citrus lime dipping sauce & sweet chili jam – $17.00
Dalkey Duo – Battered cocktail sausages with a Dalkey mustard dipping sauce – $14.00
Rack of Heaven – Slow roasted Guinness glazed full rack of baby back ribs. Great for sharing – $28.00
Kiss Before Shrimp – Pan seared local Florida coast shrimp in a garlic and chili lemon butter sauce with sliced baguette – $15.00
Champion Cheese – Chef featured farmhouse cheese with accompaniments – $13.00
Rack of Heaven – Slow roasted Guinness glazed full rack of baby back ribs. Great for sharing – $27.00
Weekend Brunch Brunchy Stuff
Three Times a Boxty – Sliced Gammon topped with Dubliner cheddar sandwiched between two pan-seared boxty potato cakes with a fried egg on top – $17.00
Salmon Prone to Waffling – Grilled salmon topped with smoked salmon, house made waffles, poached eggs with a maple butter sauce – $17.00
The Anglo Irish – Eggs benedict with sliced Irish ham, wilted spinach on a toasted English muffin topped with hollandaise – $16.00
Egg en Cocotte – Farm fresh eggs baked with spinach, mushrooms and Dubliner cheddar cheese served with toast soldiers – $16.00
Smoked Salmon Potato Cakes – Choice Irish smoked salmon, served with potato pancakes, crème fraiche and a caper dill vinaigrette – $15.00
The Hipsters Lament – Smashed avocado, Irish bacon and poached eggs on sourdough with chive butter – $16.00
Pancakes Diaspora – Homemade pancakes with crème fraîche, maple syrup and mixed berry compote – $13.00
Rib O – Braised short rib and thyme marinated mushroom omelette with spinach and porter cheddar cheese sauce – $15.00
Pork Hashtagged – Braised pork belly, scallions and potato hash topped with two fried eggs – $16.00
Full Irish – Full Irish breakfast with sausage, black and white pudding, bacon, roasted tomato, mushrooms and fried eggs with roasties – $21.00
Crab Attitude – Handpicked Jonah crab benedict, soft poached eggs, wilted spinach on a toasted English muffin with a harissa spiced hollandaise – $21.00
Weekend Brunch Lunchy Stuff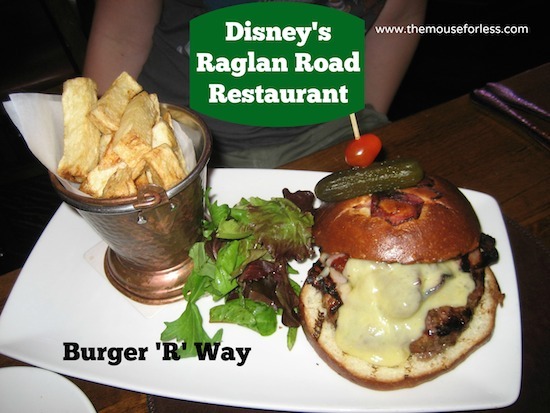 Burger R Way – Char-grilled sirloin beef burger with bacon, tomato chutney and Dubliner cheddar – $18.00
The Big Q – Red quinoa and white bean burger, Dubliner cheddar, grilled zucchini, herb aioli and tomato chutney on a wholegrain bun – $16.00
Pancetta Chicken Sanger – Chicken breast with crispy pancetta and Dubliner cheese served with lettuce, tomato and a herb aioli – $16.00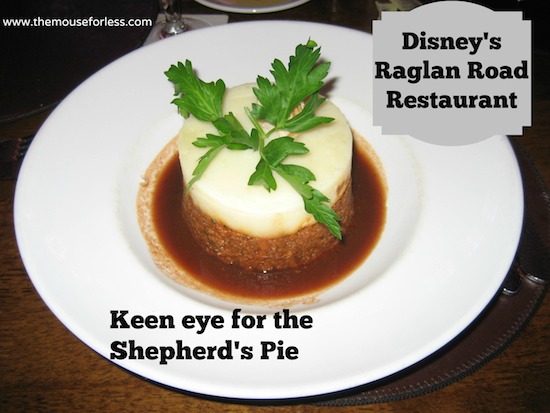 Keen eye for the Shepherd's Pie – We give the traditional Shepherd's Pie a little makeover with our contemporary twist to this favorite dish – $20.00
Lobster Club – Lobster and avocado salad, crispy pancetta, watercress and citrus herb mayonnaise – $18.50
Pork Blah Blah – Porchetta, Wild About Celtic chutney, caramelized onions, crispy crackling on a blah bun served with skinny chips – $17.00
Bangin' Bangers & Mighty Mash – Guinness and onion bangers on mash topped with traditional onion gravy. – $22.00
Fish and Chips – Our famous beer battered fish n chips served with our fresh tartar sauce. (Ask our lovely server for gluten free option) – $22.00
Boaring Burger – Grilled wild boar burger, Cashel blue cheese, crispy onion strings, arugula, port and pear chutney with herb aïoli served on a floury potato bun – $20.00
Lobster Club – Lobster, Avocado and egg salad, crispy prosciutto, watercress and citrus herb mayonnaise – $20.00
Hail Caesar – Mixed romaine and kale with pancetta crisps, grape tomatoes, croutons and shaved pecorino – $14.00
Add chicken or shrimp – $5.00
Pie in the Sky – Chicken, wild mushrooms and leeks in a white wine cream sauce topped with puff pastry served with side salad – $20.00
Salmon Cider Squared – Cider glazed salmon, charred baby gem lettuce, heirloom potato salad, marinated zucchini with a Wild About Irish ginger syrup, cider wholegrain mustard dressing – $19.00
Go(at) Fig(ure) – Irish goats cheese terrines made with sautéed garlic, shallots, shitake mushrooms in a herb breadcrumb crust served with fig jam, roasted beets and toasted walnuts with mixed greens – $17.00
Add chicken or shrimp – $5.00
Weekend Brunch Side Stuff
Maple and Bacon Roasted Brussels Sprouts – $9.00
House Salad – $6.00
Black and White Pudding – $6.00
Irish or American Bacon – $6.00
Crushed Garden Peas – $8.00
Beer-battered Onion Rings – $8.00
Garlic and Parmesan Truffle Chips – $8.00
Pork Belly Hash – $8.00
Boozy Brunch Beverages
The Cure – Our House made Bloody Mary – $14.50
Strawberry Fields Mimosa – Ciroc vodka, Aperol, lemon juice and house made strawberry puree topped off with prosecco – $14.50
Grapefruit & T – Our refreshing version of the classic G and T with crushed grapefruit – $14.50
Specialty Libations
Iced Irish – Paddy's Irish Whiskey, butterscotch schnapps and Baileys Salted Caramel, with iced coffee topped with whipped cream – $13.50
Blood Orange Bourbon – Bulleit Bourbon, Nolet's Gin, San Pellegrino Blood Orange – $13.50
Baileys Shake – Frozen mix of ice cream, Baileys, coffee liqueur – $12.50
Pumpkin Bailey Coffee – Baileys pumpkin and coffee topped with whipped cream and cinnamon sugar – $12.50
Blueberry Mint Lemonade – Smirnoff blueberry vodka, fresh squeezed lemonade and muddled mint – $13.50
Mixed Berry Margarita – Don Julio Tequila, fresh lemonade, muddled strawberries, blueberries, raspberries with a sugar rim – $14.50
Dublin Donkey – Teelings Small batch Irish whiskey, ginger beer, fresh lemon sour, candied ginger and lime – $13.50
Rosemary and Maple Whiskey Sour – Dickel 12 Tennessee Whisky, crushed rosemary, dark maple syrup and lemon sour – $14.50
Strawberry & Cucumber Mojito – Captain Morgan White Rum, Strawberry puree, muddled cucumber, lime sour and ginger ale – $14.50
Wine and Bubbly
Mer Soleil Reserve Chardonnay, Santa Lucia – $14.00 Glass, $58.00 Bottle
Kettmeir Pinot Grigio, Alto Adige DOC, Italy – $12.00 Glass, $46.00 Bottle
Wither Hills Sauvignon Blanc, Marlbourough, New Zealand – $10.00 Glass, $38.00 Bottle
Cavit Lunetta Prosecco, Italy (187 mL) – $12.00 Bottle
Paso Creek Merlot, Paso Robles – $10.00 Glass, $38.00 Bottle
Valley of the Moon Unoaked Chardonnay, Russian River – $12.00 Glass, $46.00 Bottle
Giesen Riesling, Marlborough, New Zealand – $12.00 Glass, $40.00 Bottle
Rose Garden Rosé, Costal Region, South Africa – $11.00 Glass, $40.00 Bottle
Robert Oatley Shiraz, Southern Australia – $12.00 Glass, $46.00 Bottle
Argyle Pinot Noir, Willamette Valley – $14.00 Glass, $54.00 Bottle
Saved Red Blend, California – $13.00 Glass, $50.00 Bottle
Bottled & Draught Beers
Imported Draughts – Guinness Irish Stout, Smithwicks Irish Ale, Harp Irish Lager, Kilkenny Irish Cream Ale, Magners Irish Cider – $8.25
American Craft – Blue Moon – $7.75
Domestic – Miller Lite Lager – $6.75
Raglan Road Signature Brews – Miriam's Irish Coffee Stout, Bloomsday Pale Ale, Tri Wishes Grand Irish Red Ale, Planted Strawberry and Lime Hard Cider, Blagger Organic Blonde Lager – $8.75
Bottled Beers – Budweiser, Corona, Heineken, Bud Light, Coors Light, Michelob Ultra, Stella Artois, Red Bridge (Gluten Free)
Raglan Road Kids' Lunch & Dinner Menu
Menu Date: 02/2019
Kids' Entrees
Grillin' Chicken – tender chicken breast served with mashed potatoes and veggies – $12.00
Little Big Burger – Sirloin beef burger char-grilled topped with Dubliner cheddar cheese and choice of garden vegetables, fresh salad with ranch dressing, mashed potatoes, or Irish chips – $9.00
Atlantic Fish – Fresh Atlantic fish deep fried in a crispy batter and choice of garden vegetables, fresh salad with ranch dressing, mashed potato, or Irish Chip – $10.00
Gold'n Chickin' – 2 deep fried chicken goujons and choice of garden vegetables, fresh salad with ranch dressing, mashed potato, or Irish Chip – $9.00
Macaroni Cheese – Macaroni pasta with Dubliner cheese and choice of garden vegetables, fresh salad with ranch dressing, mashed potato, or Irish Chip – $8.00
Young Shepherd's Pie – Traditional sheperd's pie with our contemporary twist to this favorite dish and choice of garden vegetables, fresh salad with ranch dressing, mashed potatoes, or Irish chips – $9.00
Kid's Desserts
Ice Cream – Vanilla ice cream with butterscotch sauce – $3.00
Juicy Fruit – Freshly chopped fruit with a drizzle of honey – $5.00
Chocookberry – Ice cream with Cookies and berries smothered in a chocolate sauce – $5.00
Strawberry Delight – Vanilla Ice cream with pavlova, cream, fruit coulis and fresh strawberries – $5.00
** Raglan Road Menu and Prices are Subject to Change Without Notice **