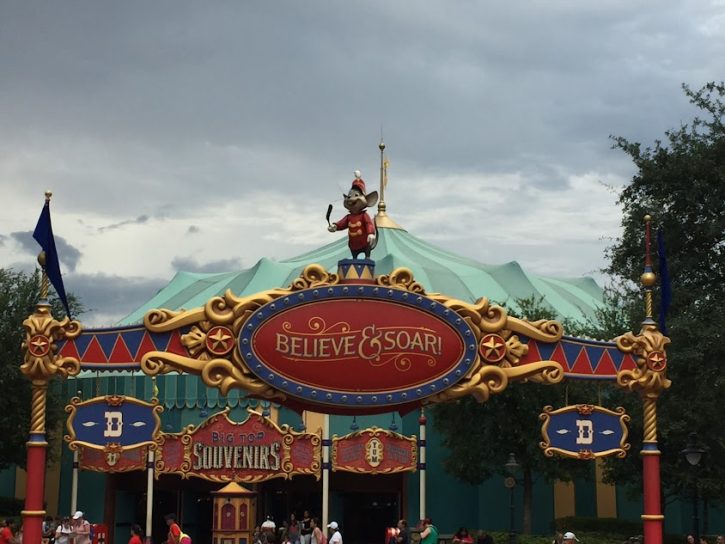 All your sweets dreams will come true when you sample the sensational circus treats and confections at Big Top Treats.
Big Top Treats is located in Disney's Magic Kingdom theme park.  Find more Walt Disney World dining locations on our Walt Disney World Resort menus page.
Restaurant Info: American, Snack, $ – under $14.99 per adult
Find out how you can save money on dining at Walt Disney World by using one of Disney's Dining Plans.

Planning a Walt Disney World Vacation?
For a Free no-obligation quote, contact our sponsor
The Magic For Less Travel
. The Magic For Less Travel is an Authorized Disney Vacation Planner and has been helping guests plan magical vacations since 2002. Receive the best prices and free travel planning services. Their fee-free services will help you save time, money, and stress while planning a vacation designed around you and your needs!
Big Top Treats Menu
Menu Date: 09/2018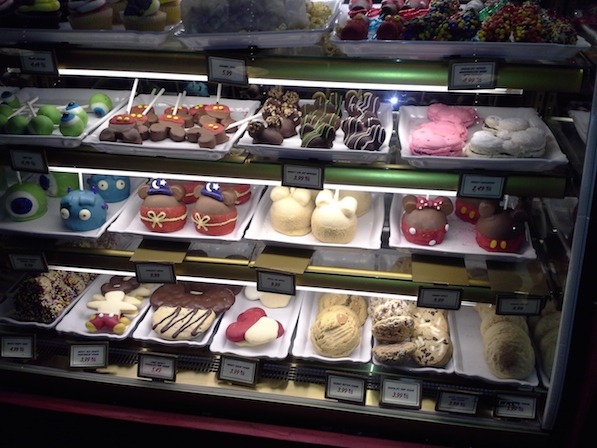 Feature Items
Cotton Candy – $4.59

House Made Carmel Corn – $5.99

Fruit Treats
Chocolate Dipped Strawberries – $3.99

Chocolate Dipped Pineapple Skewer – $4.29

Chocolate Dipped Fruit Kabob – $4.29

Chocolate Dipped Banana – $3.79

Chocolate Dipped Banana with Topping – $4.29

Marshmallow Treats
Mickey Marshmallow Wand – $4.99

Minnie Marshmallow Wand – $4.99

Chocolate Dipped Marshmallow Wand – $3.99

Chocolate Dipped Marshmallow Wand with Topping – $4.99

Cake Pops
Mickey Chocolate Dipped Cake Pop – chocolate or vanilla – $4.19

Sugar-coated Cake Pop – $4.19

Mickey Red Velvet Cake Pop – $4.19

Character-inspired Cake Pop – $4.19

Cupcakes and Brownies
Assorted Themed Cupcakes – $4.99

Carmel Corn Cupcake – $5.59

Cotton Candy Cupcake – $5.59

Dumbo Cupcake – $5.59

Mickey Ear Hat Toffee Brownie – $3.99

Mickey Ear Hat Mint Brownie – $3.99

Assorted Cookies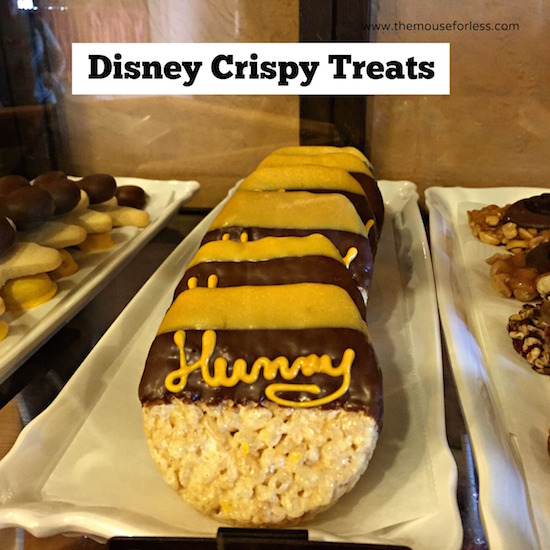 Assorted Crispy Treat with Toppings – $5.49

Large Mickey Chocolate Dipped Cookie – $5.49
Large Mickey Peanut Butter Cookie – $5.49
Large Mickey Chocolate Chip Cookie – $5.49
Mickey Sugar Cookie – $3.99

Decorated Sugar Cookie – $3.99

Mickey Gingerbread Cookie – $3.99

Mickey Red Shorts Sugar Cookie – $3.99

Mickey Red Shorts Shortbread Cookie – $3.99

Assorted Cookies – snickerdoodle, peanut butter, oatmeal raisin, chocolate chip, white chocolate chip – $3.99

Assorted Scones – Blueberry Lemon, Birthday Cake – $3.99

Assorted Crispy Treats – $5.49

Caramel Apples
Character Inspired Caramel Apples – Mikey, Minnie, Goofy, etc. – $10.99
Gourmet Carmel Apple – $10.99
Holiday Specialty Apples – $10.99
Apple Pie Apple – $10.99
Candy Apple – $5.79

Carmel or Chocolate Dipped Apple – $5.79

Carmel or Chocolate Dipped Apple with Peanuts – $6.29

Fudge and Candy
Assorted Fudge – chocolate nut, peanut butter, cookies & cream, rocky road – $4.39

Assorted Chocolate Candy – $4.99

Beverages
Goofy's Glaciers Standard Cup – strawberry, blue raspberry, lemonade – $4.79

Goofy's Glaciers Souvenir Cup – strawberry, blue raspberry, lemonade – $8.99
Goofy's Glaciers Olaf Souvenir Cup – strawberry, blue raspberry, lemonade – $10.99
Dasani Bottled Water – $3.00

Powerade – $3.99

Bottled Coca-Cola Beverages (20 oz) – $3.29


= Snack on the Disney Dining Plan
** Big Top Treats Menu and Prices are Subject to Change Without Notice **