Disney's Hollywood Studios | Sunset Blvd.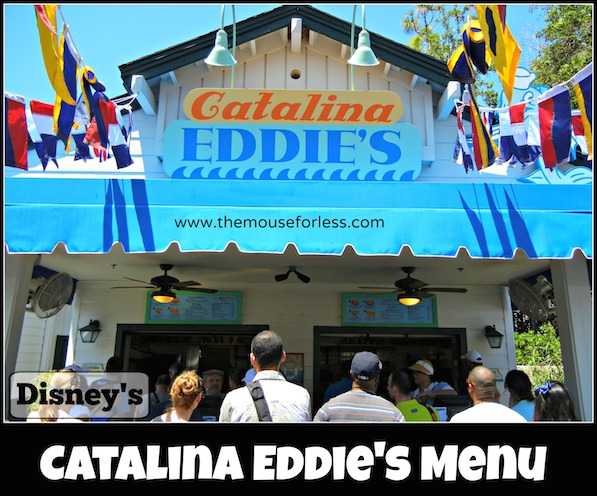 Lunch and Dinner Menu   Kids' Menu
Cruise on over to Catalina Eddie's found at the Sunset Ranch Market. This eatery on Sunset Blvd. features quick and fresh fare.
Restaurant Info: American, Lunch/Dinner/Snack, $ – under $14.99 per adult
Find out how you can save money on dining at Walt Disney World by using one of Disney's Dining Plans.
Catalina Eddie's Lunch and Dinner Menu
Menu Date: 11/2018
Entrées
Pepperoni Pizza with Caesar Salad – $10.49
Cheese Pizza with Caesar Salad – $9.99
Caesar Salad with Chicken – Heart of Romaine tossed with Croutons, Parmesan Cheese and tangy Caesar Dressing topped with Herb-marinated Chicken Breast – $9.99
Caesar Salad – Heart of Romaine tossed with Croutons, Parmesan Cheese and tangy Caesar Dressing – $7.99
Meat Lover's Pizza with Caesar Salad – $10.99
Sides
Breadsticks – served with Caesar Dressing –  $3.39
House-made Desserts
Chocolate Mousse – $4.99
Toy Story Cupcake – Celebrate the opening of Toy Story Land with this Chocolate Cupcake topped with Vanilla Buttercream – $4.99
Beverages
Fountain Beverages – Coke, Diet Coke, Coke Zero, Sprite, Fanta Orange Soda, Minute Maid Light Lemonade, Iced Tea – $3.99 Regular | $4.49 Large
Souvenir Mug with Soft Drink – $6.69
Dasani Bottled Water – $3.50
smartwater – $5.50
Apple Juice – $3.99
Simply Orange Juice – $4.99
Hot Tea, Nestle Hot Cocoa or Coffee – Regular or Decaf – $3.29
Strawberry Lemonade Slushy – featuring odwalla – $5.99
Alcoholic Beverages
Budweiser or Bud Light Bottle – $7.50
Beso Del Sol Sangria – $10.00
Sierra Nevada Pale Ale – $8.75
Very Berry Lemonade – Bacardi Superior Rum, odwalla® Lemonade and Strawberry Purée – $10.75
Catalina Eddie's Kids' Menu
Menu Date: 11/2018
For Guests Ages 9 and Under
Mickey Check Meals

Smucker's Uncrustables – served with Dannon Danimals Smoothie, Carrot Sticks, and choice of small Lowfat Milk or small Dasani Water – $6.19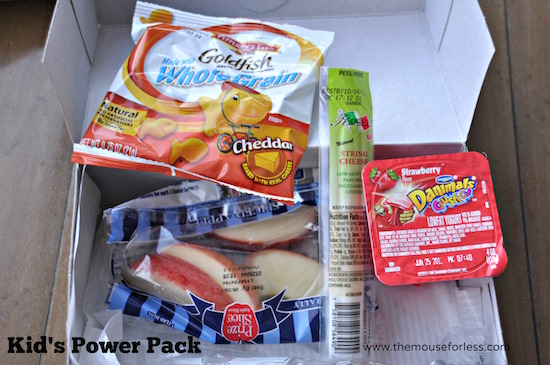 Kid's Power Pack – Apple Wedges, Carrot Sticks, Goldfish Crackers, Apple-Cinnamon Snack Bar, Dannon Danimals Yogurt and choice of Small Lowfat Milk or Small Dasani Water – $6.19

= Meets Disney Nutrition Guidelines for Complete Meals without substitutions
Kids' Meals
Cheese Pizza – served with Dannon Danimals Smoothie, Carrot Sticks, and choice of small Lowfat Milk or small Dasani Water – $6.69
*Minute Maid Juice Box or Cookie substituted Upon Request
** Catalina Eddie's Menu and Prices are Subject to Change Without Notice **