Disney's Animal Kingdom | Discovery Island
Nomad Lounge features water-front views with 55 seats inside, and 46 seats in a covered outdoor area. In addition to small bites, the menu includes hand-crafted cocktails using the art of mixology with African, Asian and South American flavors, beers and wines from those regions, and a selection of specialty non-alcoholic beverages.
Restaurant Info: International, Snacks & Beverages, $$ – $15 to $34.99 per adult
Find out how you can save money on dining at Walt Disney World by using one of Disney's Dining Plans.
Nomad Lounge Menu
Menu Date: 12/2018
Small Plates
Chicken Satay – with Spicy Peanut Sauce and Cucumber Salad – $10.00
Tuna Poke Bowl – Seaweed Salad, Edamame, Chili-Mango – $14.00
Grass-fed Beef Sliders – Tomato-Pear Jam served with Yucca Fries – $16.00
Beef and Truffle Poutine – Truffle Tremor Cheese, French Fries, Crispy Onions, Black Truffle Salt – $15.00
Smoked Pork Ribs – Sweet Soy-glazed, Toasted Sesame – $10.00
Chef's Charcuterie Board – House-cured and Smoked Meats – $17.00
Selection of Artisanal Cheeses – Chef's Selection of Accoutrements – $16.00
Tiffins Bread Service – Tadka, Spiced Coriander Yogurt, Blatjang – $11.00
Vegetarian Sliders – Impossible™ Burger, Chipotle Aïoli, Yucca Fries – $15.00
Dessert
Churros – Vanilla Crema, Chili-Strawberry – $9.00
Non-Alcoholic Beverages
Zingiber Fizzie – Passion Fruit Purée, Mint, Simple Syrup, and Lime Juice topped with Ginger Beer
Happy Macaque – Guava Purée, Coffee Simple Syrup, and Lime Juice with a hint of Cilantro
Balinese Breeze – Mountain Berry Tea, Simple Syrup, Lemon Juice
Kiama Mamma – Watermelon and Sprite®
Hibiscus Henna – Watermelon, Hibiscus, and Lime Juice topped with Soda Water
Lilly Gorill-ie – Strawberry and Sprite®
Tealeaves Passion Fruit Vanilla Flavored Iced Tea               
Joffrey's® Coffee 100% Ethiopia Natural – Press Pot
Joffrey's® Coffee Shade Grown Sumatra Cappuccino
Joffrey's® Coffee Indonesian Blend – Press Pot
Joffrey's® Coffee Shade Grown Sumatra Espresso
Joffrey's® Coffee Shade Grown Sumatra Latte 
Specialty Cocktails
Lamu Libation – Starr African Rum, Cruzan Banana Rum, Guava Purée, with Orange, Lime, and Pineapple Juices topped with Gosling's 151 Rum
Annapurna Zing – Bombay Sapphire East Gin, Passion Fruit Purée, Mint, Simple Syrup, and Lime Juice topped with Ginger Beer
Tempting Tigress – Russell's Reserve 10yr Bourbon, St. Elizabeth Allspice Dram, Tamarind Syrup, and Lime Juice
Mustang Coffee – Crown Royal, Brown Sugar, and Butter with hot Coffee
Sinoloa Sangria – A South American Sangria made with Miquel Torres Rosé Wine, Barsol Quebranta Pisco, and fresh Fruit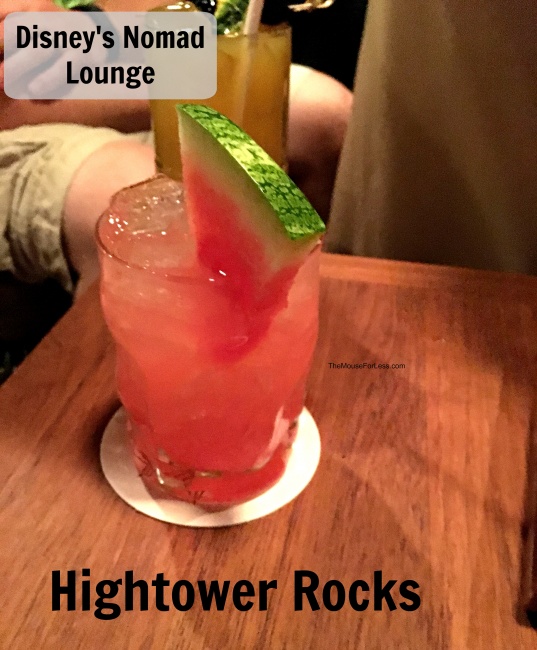 Hightower Rocks – Casa Dragones Blanco Tequila, Watermelon, Sweet-and-Sour, and Lime Juice
Jenn's Tattoo – Ketel One Vodka, Watermelon, Hibiscus, and Lime Juice
Spice Trader Classic – Hayman's Old Tom Gin, Dolin Vermouth Blanc, Lemon Juice, and Strawberries topped with Soda Water
Dalang's Delight – Starr African Rum, Batavia-Arrack van Oosten, Vander Hum Tangerine Liqueur, Mountain Berry Tea, Simple Syrup, and Lemon Juice
Night Monkey – Bacardi Gran Reserva Maestro Rum, Guava Purée, Mint, Coffee Simple Syrup, and Lime Juice with a hint of Cilantro
Leaping Lizard – Malibu Pineapple Rum and Augusta Cachaça with Orange, Passion Fruit, and Mango Juices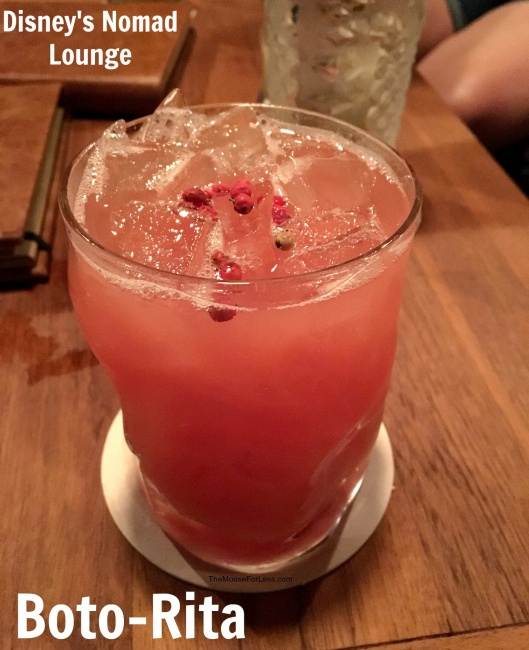 Boto-Rita – Zignum Reposado Mezcal, Combier Grapefruit Liqueur, Guava Purée, and Lime Juice
Snow Leopard Salvation – Snow Leopard Vodka, Belle de Brillet Pear Liqueur, Mint, and Lime Juice topped with Ginger Beer
Wines
Pascual Toso Brut, Argentina
Graham Beck Brut Rosé, Western Cape
Don Rodolfo Moscato, Mendoza
Raats Original Chenin Blanc, Stellenbosch
Matetic EQ Sauvignon Blanc, Casablanca Valley
Zuccardi Q Chardonnay Chardonnay, Valle de uco
Concha y Toro 'Gran Reserva' Chardonnay, Colchagua Valley
Alta Limay 'Select' Pinot Noir Patagonia
Painted Wolf 'The Den' Pinotage, Western Cape
Spice Route 'Chakalaka' Red Blend, Swartland
Don Miguel Gascón Malbec, Mendoza
Kaiken 'Terroir Series' Cabernet Sauvignon, Mendoza
Concha y Toro 'Marques de Casa Concha' Cabernet Sauvignon, Maipo Valley
Beers
Kungaloosh Spiced Excursion Ale Draft – USA
Modelo Especial Lager Draft – Mexico
First Magnitude Wakulla Hefeweizen Draft – USA
Tampa Bay Old Elephant Foot IPA Draft – USA
Chang Lager – Thailand
Sapporo Black Lager – Japan (22-oz can)
Dogfish Head 'Namaste Whitbeir' – USA
Model Negra – Mexico
Tiger Lager – Singapore
Singha Lager – Thailand
First Magnitude '72' Pale Ale – USA
Tusker Premium Lager – Kenya
Savannah Dry Premium Cider – South Africa
** Nomad Lounge Menu and Prices are Subject to Change Without Notice **