Disney Springs | The Landings
Erin McKenna's Bakery NYC offers vegan and gluten-free baked goods – most are also dairy, egg and sugar free. In addition to the in-house bakery, the location also features a retail area.
Restaurant Info: American, Snack, A la carte, $ – under $14.99 per adult
Find out how you can save money on dining at Walt Disney World by using one of Disney's Dining Plans.
Erin McKenna's Bakery NYC Menu
Menu Date: 02/2019
From the Bakery
Teacakes – By the Slice – Lemon, Chocolate, Banana, Vanilla, etc. – $4.50
Teacakes – Whole Loaf – $36.00
Cupcakes – Brownie, Vanilla, Blondie, Toastie, Lemon, etc.  – $5.50
Donuts – Cinnamon Sugar, Cookies and Cream, Coffee Crunch, Vanilla-dipped, Chocolate-dipped, Samoa, etc.  – $4.50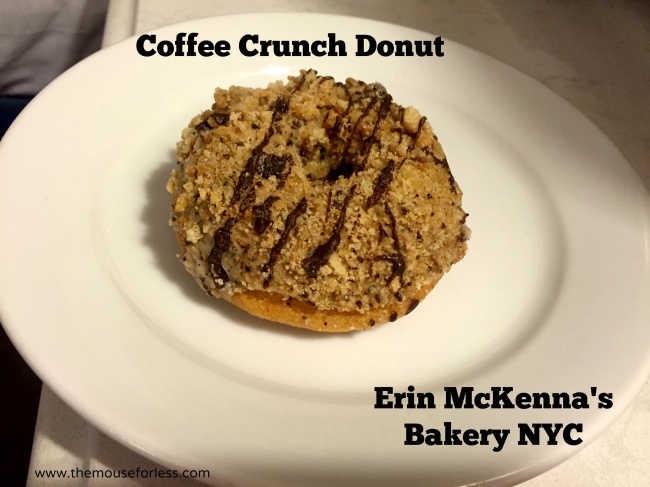 Cookies – Chocolate-Chip, Sugar, Snickerdoodle, etc. – $4.95
Cookie Sandwich – $6.00
Specialty Cookie Sandwich – $7.50
Thin Mints – $3.99
Mounds – $3.00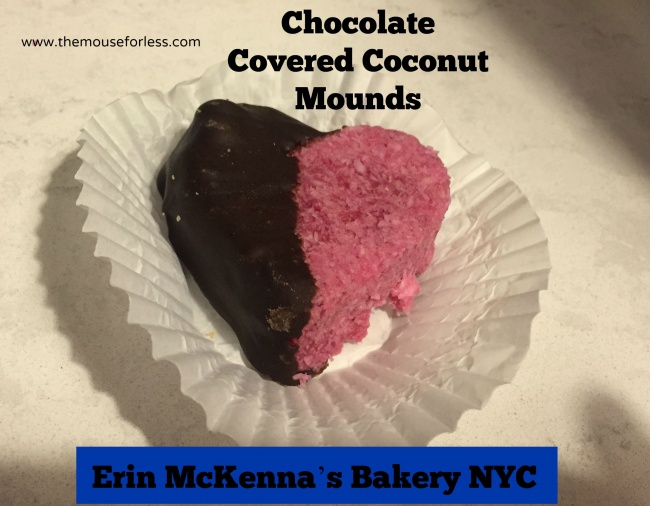 Half-Dipped Cookies – $3.50
Coffee/Crumb Cake – Whole Cake – $45.00
Cinnamon Rolls – $5.75
Bagel – comes with a side of vegan butter – $3.75
Vegan Butter – $.75
Baking Mixes – Brownie, Chocolate-Chip Cookie, Vanilla Cake, Donut – $16.00
Vegan Soft-Serve – *Available Friday-Sunday*
Small Cup – Flavors: Chocolate, Vanilla or Swirl –  $2.75
Medium Cup – Flavors: Chocolate, Vanilla or Swirl –  $4.50
Large Cup – Flavors: Chocolate, Vanilla or Swirl –  $3.95
Gluten-Free Cones – $4.50
Toppings – Chocolate-Chip Cookie Crumb, Sugar Sprinkles, Salted Caramel, Brownie Crumb –  $3.95
Beverages
Vegan Milk Shakes – Vanilla, Chocolate, Twist, Birthday Cake, Thin Mint, Cookies and Cream, etc.  – $10.50
Hot Tea – $2.50
Lemonade – $4.00
Bottled Water – $2.00
Hot Coffee – $3.00
Hot Chocolate – $3.50 small, $4.00 Large
** Erin McKenna's Bakery NYC Menu and Prices are Subject to Change Without Notice **