Resort Restaurants | Saratoga Springs Resort and Spa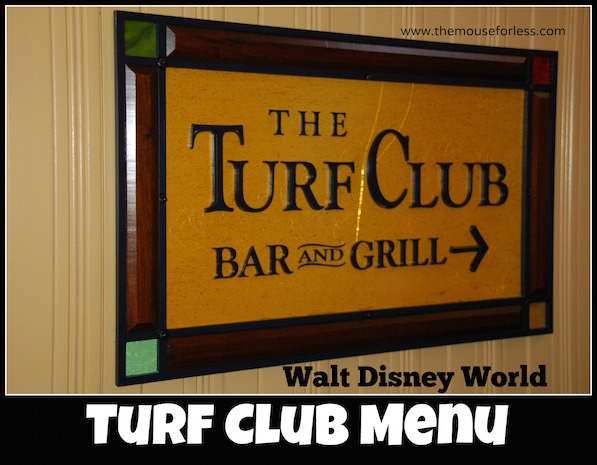 Soak up sweeping views of Disney's Lake Buena Vista Golf Course and Disney Springs at this casual bar inside The Turf Club Bar and Grill located at Disney's Saratoga Springs Resort.  This is a great place to get in out of the heat after a game of golf, a day at the pool, a day at the parks, or for a cocktail before your dining reservation.  The theme here is based on the city of Saratoga Springs, New York (state), which is famous for horse racing.   While you are there spend some time exploring the resort if you have not been here before.   Look for all the horse and horse racing details through out Saratoga Springs.  In the check in lobby there is a nice display of the horses of Disney.  Here's a few of the horses you might just recognize.  Do you have a favorite horse of Disney?  Something to think about while sipping your cocktail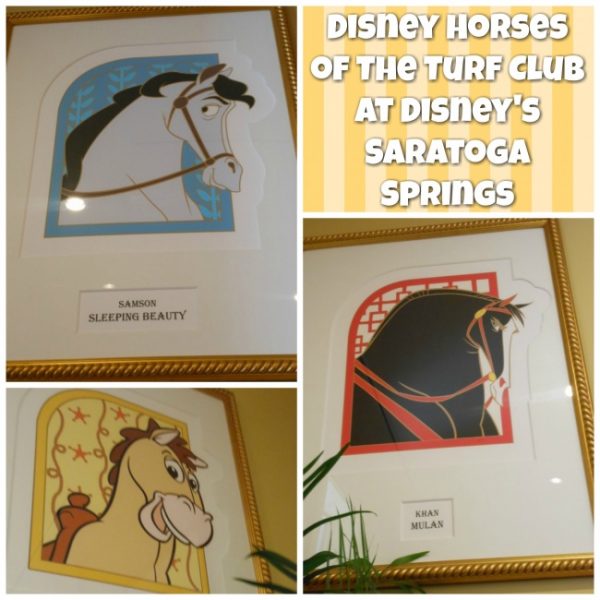 ' Want to check the drink menu in advance?   You are at the right place to view The Turf Club Lounge Menu. 
The Turf Club and Saratoga Springs is also a great place to dine or have a cocktail and then head to Disney Springs for shopping, entertainment and more fun!
Restaurant Info:  Lounge, $ – $14.99 and under per adult.
The Turf Club Lounge Menu
Menu Date: 08/2018
Specialty Cocktails & Beer
The Preakness Cosmo – Skyy Infusions Citrus Vodka, Triple Sec, and Cranberry Juice – $11.50
Mint Julep – Woodford Reserve Bourbon muddled with fresh Mint and Agave Nectar – $13.00
Saratoga Cocktail – Maker's Mark Bourbon, E & J Brandy, and Sweet Vermouth – $11.50
Travers Stakes – Beefeater Gin and Peach Schnapps topped with Ginger Ale – $10.50
Three Minutes to Post Time – Bacardi Raspberry Rum, Blue Curaçao, New Amsterdam Gin, Skyy Vodka, Sprite®, and a splash of Orange Juice – $10.50
Millionaire's Margarita – 1800 Reposado Tequila, Grand Marnier, Lime Juice, and Sweet-and-Sour – $11.50
Blue Point Toasted Lager – $8.00
** Turf Club Lounge Menu and Prices are Subject to Change Without Notice **