Disney's Hollywood Studios | Hollywood Blvd. Area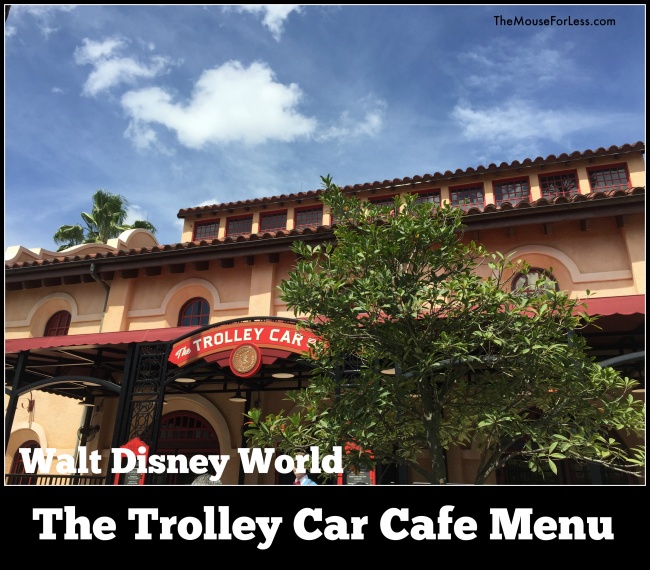 The Trolley Car Cafe is Disney's Hollywood Studios' Starbucks location offering classic beverage items. At Trolley Car Cafe, All Starbucks beverages can be purchased as a snack credit on the Disney Dining Plan. While Starbucks gift cards and mobile apps can be used to make purchases, My Starbucks Rewards are not honored at this location. Purchases at The Trolley Car Cafe will earn My Starbucks Rewards, however.
Restaurant Info: American, Breakfast/Snack, $ – under $14.99 per adult
Find out how you can save money on dining at Walt Disney World by using one of Disney's Dining Plans.
The Trolley Car Café Starbucks Beverages
Menu Date: 09/2018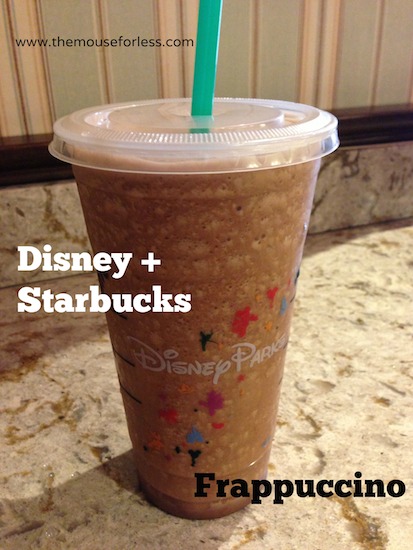 Frappuccino Blended Beverages
Caramel – $4.99 Tall | $5.49 Grande | $5.79 Venti
Mocha –  $4.99 Tall | $5.49 Grande | $5.79 Venti
Java Chip –  $4.99 Tall | $5.49 Grande | $5.79 Venti
Coffee –  $4.49 Tall | $4.99 Grande | $5.49 Venti
Vanilla Bean Crème – $4.49 Tall | $4.99 Grande | $5.49 Venti
Strawberries & Creme – $4.49 Tall | $4.99 Grande | $5.49 Venti
Double Chocolaty Chip –  $4.99 Tall | $5.49 Grande | $5.79 Venti
Green Tea – $4.99 Tall | $5.49 Grande | $5.79 Venti
Smoothies
Strawberry Banana Smoothie – $4.99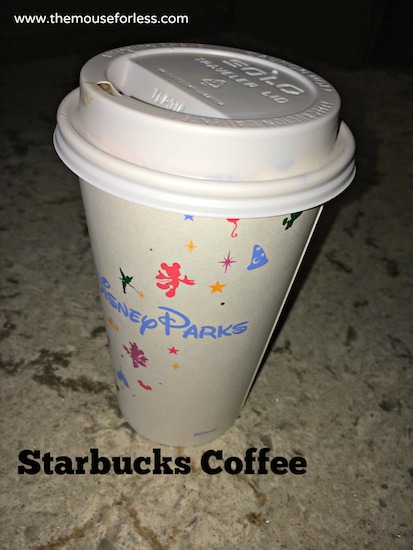 Espresso
Caramel Macchiato – $4.79 Tall | $5.29 Grande | $5.79 Venti
White Chocolate Mocha – $4.79 Tall | $5.29 Grande | $5.79 Venti
Flat White – $4.79 Tall | $5.29 Grande | $5.79 Venti
Caffé Latte – $3.99 Tall | $4.29 Grande | $4.79 Venti
Caffé Mocha – $4.49 Tall | $4.99 Grande | $5.49 Venti
Caffé Americano – $2.99 Tall | $3.29 Grande | $3.49 Venti
Cappuccino – $3.99 Tall | $4.29 Grande | $4.79 Venti
Espresso – $2.49 Solo | $2.99 Doppio
Starbucks Refreshers
Strawberry Açaí – $3.99 Tall | $4.49 Grande | $4.99 Venti
Very Berry Hibiscus – $3.99 Tall | $4.49 Grande | $4.99 Venti
Teavana Iced Tea
Shaken Iced Tea – $2.69 Tall | $3.29 Grande | $3.49 Venti | $3.79 Trenta
Iced Tea Lemonade – $3.79 Tall | $4.29 Grande | $4.49 Venti | $4.79 Trenta
Shaken Iced Pineapple Black Tea Infusion – $3.79 Tall | $4.29 Grande | $4.49 Venti | $4.79 Trenta
Shaken Iced Strawberry Green Tea Infusion – $3.79 Tall | $4.29 Grande | $4.49 Venti | $4.79 Trenta
Shaken Iced Peach Citrus White Tea Infusion – $3.79 Tall | $4.29 Grande | $4.49 Venti | $4.79 Trenta
Coffee, Tea & More
Freshly Brewed Coffee – $2.49 Tall | $2.79 Grande | $2.99 Venti
Iced Coffee – $3.29 Tall | $3.49 Grande | $3.99 Venti | $4.29 Trenta
Nariño 70 Cold Brew – $3.69 Tall | $3.49 Grande | $4.49 Venti | $4.69 Trenta
Vanilla Sweet Cream Cold Brew – $4.29 Tall | $4.79 Grande | $4.99 Venti | $5.29 Trenta
Classic Chai Tea Latte – $4.29 Tall | $4.69 Grande | $4.99 Venti
Lightly Sweetened Chai Tea Latte – $4.29 Tall | $4.69 Grande | $4.99 Venti
Seasonal Offerings
Pumpkin Spice Latte – $4.99 Tall | $5.49 Grande | $5.99 Venti
Salted Caramel Mocha Frappuccino – $5.29 Tall | $5.79 Grande | $6.29 Venti
** Trolley Car Cafe Menu and Prices are Subject to Change Without Notice **