Magic Kingdom | Fantasyland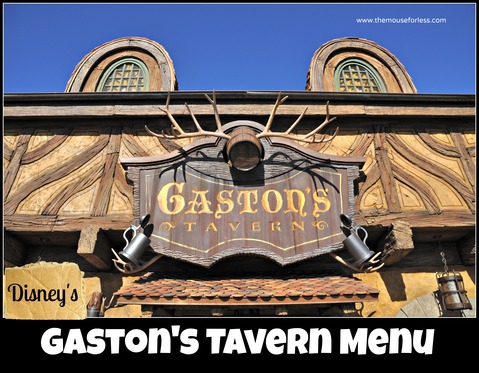 This quick-service venue is designed to look like a comfy lodge in the French countryside. Outside of Gaston's Tavern is a statue of Gaston hoisting two kegs of his favorite brew; inside he's center stage in a big portrait over the fireplace.
Restaurant Info: American, Snack, A la carte, $ – under $14.99 per adult
Find out how you can save money on dining at Walt Disney World by using one of Disney's Dining Plans.
Gaston's Tavern All-Day Menu
Menu Date: 11/2018
Entrees
Ham, Brie and Grain Mustard Sandwich – served with Chips – $9.99
Smoked Turkey, Swiss and Cranberry Aïoli Sandwich – served with Chips – $9.99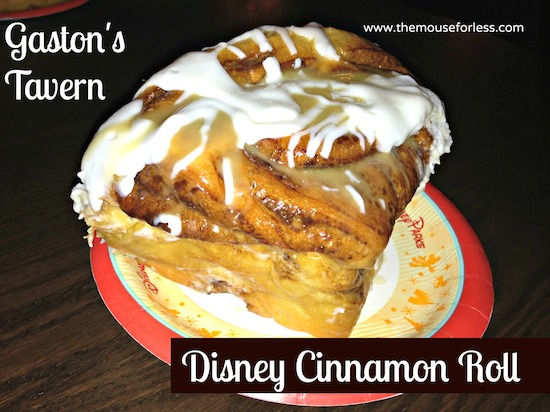 Fruit and Cheese Picnic Platter – $8.49
Snacks
Warm Cinnamon Roll – $5.29
Chocolate Croissant – $3.99
Mixed Vegetable Cup with Dip – $3.99
Trio of Assorted Macarons – $5.99
Mini Babybel Snack Cheese – $3.49
Sliced Apples and Caramel Sauce – $3.99
Hummus and Chips – $4.49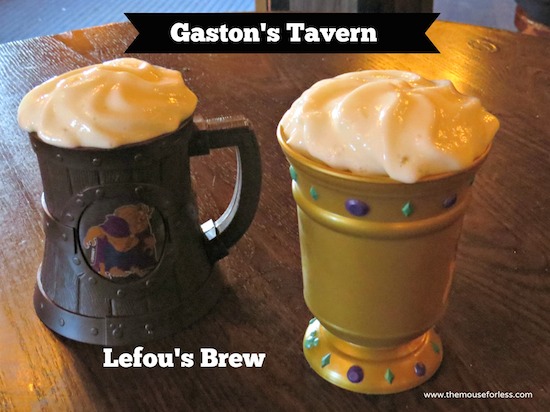 Beverages
Lefou's Brew – Souvenir Cup – Frozen Apple Juice with a hint of Toasted Marshmallow and topped with All-Natural Passion Fruit-Mango Foam served in a Souvenir Goblet or Souvenir Stein – $12.99
Lefou's Brew -Frozen Apple Juice with a hint of Toasted Marshmallow and topped with All-Natural Passion Fruit-Mango Foam – $5.79
Assorted Fountain Beverages – $3.99
Dasani Bottled Water – $3.50
Simply Orange Juice – $4.99
Minute Maid Apple Juice – $3.99
Chocolate Milk – $3.79
Milk  – $3.79
Hot Tea or Coffee – regular or decaf – $3.29
** Gaston's Tavern Menu and Prices are Subject to Change Without Notice **