(Formerly Harambe Popcorn)
Disney's Animal Kingdom | Africa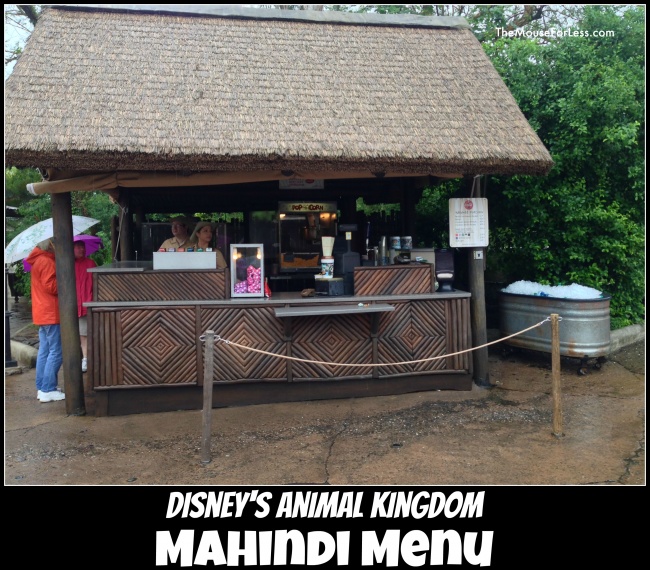 You'll find Mahindi located in the bustling streets of Africa. This Harambe kiosk offers cold beer, drinks, fresh popcorn and glazed nuts.
Restaurant Info: American, Snack, $ – under $14.99 per adult
Find out how you can save money on dining at Walt Disney World by using one of Disney's Dining Plans.
Mahindi Menu
Menu Date: 10/2018
Snacks
Popcorn in Souvenir Bucket – $9.39
Popcorn Refill – $1.89
Popcorn – $4.69
Cinnamon–Glazed Almonds – $5.59
Cinnamon–Glazed Pecans – $5.59
Assorted Chips – $2.99
Beverages
Dasani Bottled Water – $3.50
Assorted Fountain Beverages – $3.99
Disney's Animal Kingdom Canteen – served with choice of Fountain Beverage – $13.69
Dasani Sparkling Lime – $3.29
Alcoholic Beverages
Bud Light – $8.00
** Mahindi Menu and Prices are Subject to Change Without Notice **