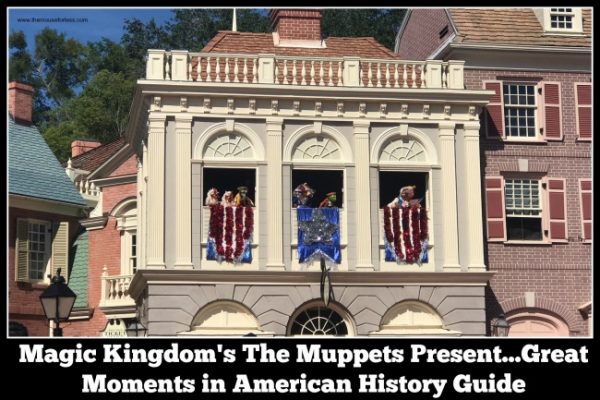 Hear ye! Hear ye! Come to Liberty Square, and watch the Muppets tell the stories of the Declaration of Independence and Paul Revere's ride as only the Muppets can during The Muppets Present…Great Moments in American History.
This show ended October 2019. Visit Epcot Guide for current attractions  
Ride Information Restrictions Location Fun Facts Top 5 Tips
Ride Information
Opening Day: October 2, 2016
Type of Ride: Outdoor show
Age Recommendation: All ages
Duration of Ride: About 11 minutes (Declaration of Independence show); About 8 minutes (Paul Revere show)
Typical Queue Time: None
Single Rider Line: No
Chicken Exit Available: Yes
Baby Swap Available: No
Type of Vehicle: None
Type of Restraint: None
Attraction Open During Early Theme Park Entry: No. See our Early Theme Park Entry page for more information.
Ride Photo Available For Purchase: No

Planning a Walt Disney World Vacation?
For a Free no-obligation quote, contact our sponsor
The Magic For Less Travel
. Services are provided free of charge and their expert planning advice will help you make the most of your vacation time and money.
Ride Restrictions
Height Requirements: None
Flash Photography or Video Allowed: Yes
Location
Park Map of Magic Kingdom: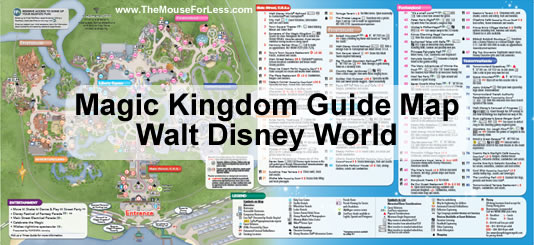 Other Rides/Attractions In the Area:
This attraction is located in the Magic Kingdom's Liberty Square.
Shopping: Near Great Moments in American History, guests can sit for silhouette drawings or portraits at "Liberty Square Portrait Gallery."
Dining/Refreshment: Several restaurants are situated near Great Moments in American History in Liberty Square. Guests can enjoy a quick service breakfast, lunch, or dinner at Sleepy Hollow, where funnel cakes and waffle sandwiches dominate the menu. Additionally, the quick service Columbia Harbour House restaurant offers seafood at lunch and dinner, while guests preferring a sit-down meal can eat lunch or dinner at Liberty Tree Tavern. This restaurant, which is themed after a tavern that one might find in Colonial Williamsburg, serves pot roast, fish and chips, cheeseburgers, salads, and pasta at lunch; and an all-you-care-to-eat family style platter of Thanksgiving favorites, such as turkey, pork, pot roast, mashed potatoes, stuffing, and macaroni and cheese, at dinner.
Restroom: No facilities are available in Liberty Square, but Tangled-themed restrooms are located at the Fantasyland border.
Smoking Location: Smoking is permitted in designated smoking areas only. Disney parks are smoke free.
The Muppets Present…Great Moments in American History Fun Facts
Did you know?
The Muppets Present…Great Moments in American History was Liberty Square's first new attraction in 45 years. Previously, the Liberty Square Riverboat and its defunct counterpart, the "Admiral Joe Fowler Riverboat," commenced operations on October 2, 1971, one day after the Magic Kingdom's grand opening and 45 years to the day before the debut of Great Moments in American History.
The Muppets Present…Great Moments in American History is the fourth Muppets-based attraction, all shows, in the history of Walt Disney World, following the defunct "Here Come the Muppets" (1990-1991), the defunct "Muppets on Location: Days of Swine and Roses" (1991-1994), and the still-running Muppet Vision 3D (1991-present). These shows were/are all located at Disney's Hollywood Studios, formerly the Disney-MGM Studios. Additionally, the interactive traveling "Muppet Mobile Lab" exhibit, starring Dr. Bunsen Honeydew and Beaker, has occasionally operated at Epcot since 2007.
Two versions of The Muppets Present…Great Moments in American History are presented throughout the day: one about the Declaration of Independence and the other about the famed midnight ride of Paul Revere.
Sam Eagle serves as the "official Liberty Square historian." His fellow Muppets, including Kermit, Fozzie, Miss Piggy, and Gonzo, derail Sam's plans to read, respectively, Henry Wadsworth Longfellow's poem "Paul Revere's Ride" and, from memory, the Declaration of Independence. Lighthearted skits and jokes are substituted for Sam's readings.
The puppets portraying the various Muppets mostly appear from the upper floor windows of the Heritage House; Sam appears from a window at the top of the Hall of Presidents in the Declaration of Independence show.
The Declaration of Independence show features a human narrator, James "JJ" Jefferson, at ground level. Jefferson, Liberty Square's Town Crier, facilitates audience participation on several occasions.
Parodied historical figures include Thomas Jefferson, John Adams, Benjamin Franklin, George Washington, and King George III in the Declaration of Independence show; and Paul Revere, John Adams, Samuel Adams, John Hancock, and the Redcoats in the other performance. The  punny dialogue and skits in both shows are far from historically accurate, but they will likely make you laugh hysterically.
Both versions of Great Moments in American History feature a catchy theme song. The lyrics differ between the shows, but the same tune is utilized in both performances.
Top 5 Tips for The Muppets Present…Great Moments in American History
The Muppets Present…Great Moments in American History is a great source of edutainment.
American Revolution history buffs should make this show a priority.
Great Moments in American History is presented at scheduled times throughout the day. As the show largely occurs high above Liberty Square, viewing the performance should not be difficult.
Consider watching some Muppet films and television show episodes prior to your visit such as to better appreciate this attraction.
Muppet fans should be sure to also check out Muppet Vision 3D at Disney's Hollywood Studios.