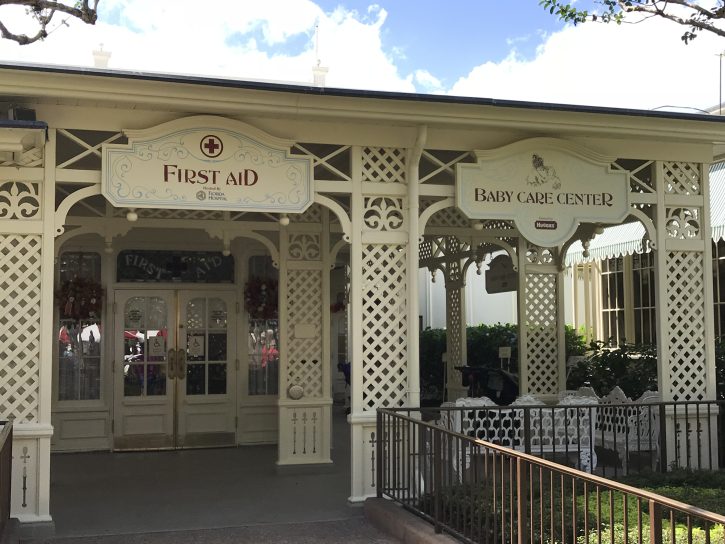 It is impossible to know when disaster will strike, and the worst time for a crisis to occur is when everyone is having fun on vacation! The good news is that Disney has your back! There are First Aid centers at every park at the Walt Disney World Resort, and there are Baby Care Centers at each of the four main theme parks.
First Aid Centers  Baby Care/Lost Children  Locations
Disney First Aid Centers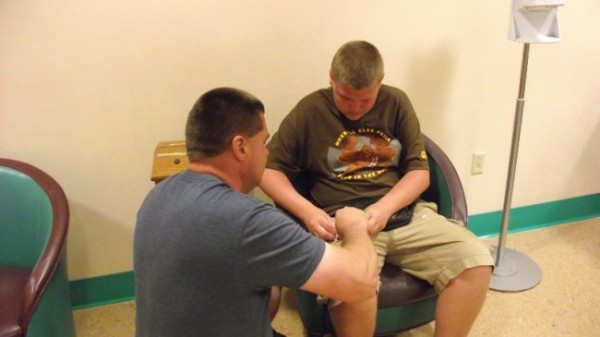 The First Aid Centers at the Disney World theme parks can take care of most minor health issues. These wonderful facilities are staffed by a helpful nurse who can help you get back on your feet for more park touring! There is a First Aid Center in every Disney World theme park, including the water parks. First Aid supplies can also be found at each of the resorts on property. The First Aid Centers are not fully equipped urgent care centers, but these facilities can take care of most minor health problems.
At the First Aid Center in each park, the nurse can provide you with over-the-counter medicine. They also have Band-Aids, contact solution, and more. Oftentimes in the Florida heat, the most beneficial things offered at the First Aid locations are water, a chair, and air conditioning! Most of the services rendered by the First Aid Center are completely free.
When faced with what seems to be a day ruining emergency, the nurse at the First Aid Center can save the situation with just the right remedy. Of course, if there is an issue that needs an immediate response, any cast member can help. If a problem is extremely severe, the Reedy Creek Fire Department can be at any location on Disney property within minutes or Disney will send you to the local urgent care.
Disney Baby Care/Lost Children Center
When touring Walt Disney World with an infant, there are times when it is necessary to have a quiet place to rest and recharge. Each of the four main theme parks contain a Baby Care Center as a resource for families with small children. These centers are located near the First Aid centers in the parks. They are also the place where children who cannot find their parents are taken.
The Baby Care Centers vary at each park, but they each have quiet, private places to nurse. The centers also have changing tables and a small sitting room with a television. These locations are staffed by cast members who are willing to help with any reasonable request. The Baby Care Centers also sell a few infant supplies in case of emergency, including diapers, onesies, and baby food. There are very limited choices among these supplies, but they are available if necessary.
As mentioned above, the Baby Care Center is also the place where lost children are taken. If the unthinkable occurs, and you are ever separated from your child, the Baby Care Center is probably where they can be found, and parent and child can be reunited once again.
The Baby Care Center is a great location to rest and recuperate for any family with small children.

Planning a Walt Disney World Vacation?
For a Free no-obligation quote, contact our sponsor
The Magic For Less Travel
. Services are provided free of charge and their expert planning advice will help you make the most of your vacation time and money.
Disney First Aid, Baby Care, Lost Children Center Locations
Disney First Aid, Baby Care Centers are located next to each other at the four main theme parks. Remember, the water park locations only have First Aid Centers. These facilities can be found at the following locations: