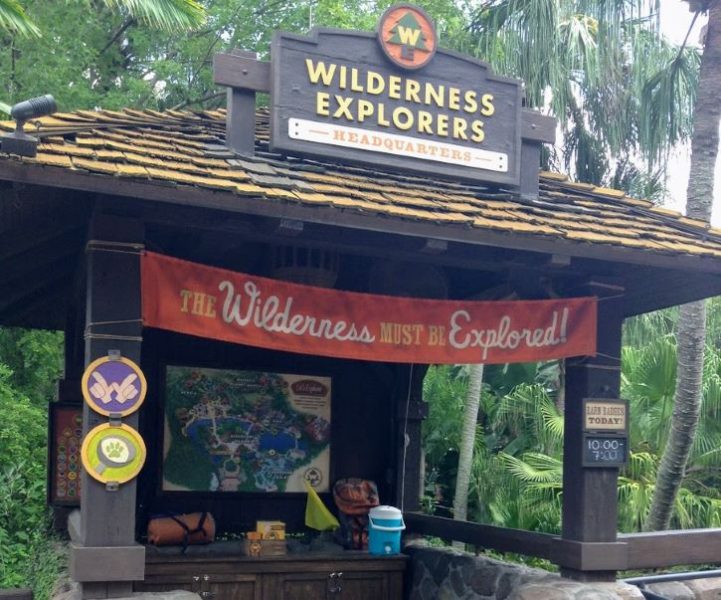 For those looking for something more than rides and attractions in the Walt Disney World theme parks, check out the Interactive Adventure games available. These fun, interactive games are like scavenger hunts throughout the parks. Learn about wildlife, explore other countries, or save the Magic Kingdom with your spells. Best of all, these interactive adventures are included in the price of admission.
Walt Disney World Interactive Adventure Activities
A Pirate's Adventure Ducktales World Showcase Adventure Kidcot Fun Stops Finding Dory's Friends Wilderness Explorers

Planning a Walt Disney World Vacation?
For a Free no-obligation quote, contact our sponsor
The Magic For Less Travel
. Services are provided free of charge and their expert planning advice will help you make the most of your vacation time and money.
A Pirate's Adventure ~ Treasures of the Seven Seas
Ahoy!  The Magic Kingdom has a treasure!  Join Captain Jack Sparrow to search for the hidden treasure in Adventureland.
Location: Adventureland in Magic Kingdom
Where to Start: Begin at the Crow's Nest in Adventureland. This can be found just past Pirates of the Caribbean as you walk toward Frontierland.
What to do: There are five separate missions that take approximately 20 minutes each. Each mission requires a special card that buccaneers get at the Crow's Nest. You will need this to read each map. Missions include racing Captain Barbossa to treasure, collecting ingredients for a spell and battling Blackbeard. Finding each piece of the treasure means you get to be a part of Captain Jack's crew. You can complete as many missions as you wish, and can start again at another time if you need a break.
Disney's DuckTales World Showcase Adventure
Scrooge McDuck is hot on the trail of some of the world's most precious ancient artifacts, and you can help, using the Play Disney Parks mobile app!
Location: World Showcase in EPCOT
Where to Start: You'll find a different quest in many of the countries in World Showcase.
What to do: Join Scrooge McDuck, his nephews and friends as they travel around EPCOT World Showcase on a quest to find the priceless 7 Lost Magic Treasures and return them to their rightful owners. Be prepared to assist Huey, Dewey, Louie and Webby as they follow clues, defeat some villains and uncover the missing artifacts. The treasures are hidden in each country pavilion:
Mexico
Norway
China
Germany
Japan
France
United Kingdom
Kidcot Fun Spots
At each country around World Showcase, kids (and adults) can pick up a seasonal craft or booklet to color and fill out.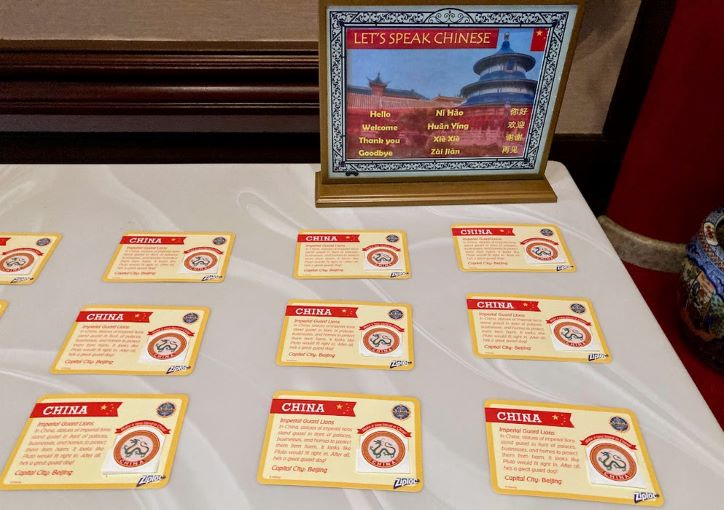 Location: World Showcase
Where to Start: You'll find a Kidcot Fun Stop in every international pavilion at EPCOT.
Where to Find Kidcot Fun Stops
Mexico Pavilion (near Mexico Folk Art Gallery)
Norway Pavilion (at The Puffin's Roost)
China Pavilion (near the exit of Reflections of China)
Germany Pavilion (at Volkunst)
Italy Pavilion (outside, near La Bottega Italiana)
American Adventure Pavilion (outside, near Art of Disney)
Japan Pavilion (in the Bijutsu-kan Gallery)
Morocco Pavilion (at the Marketplace in the Medina)
France Pavilion (at Souvenirs de France)
United Kingdom Pavilion (at The Toy Soldier)
Canada Pavilion (at the exit of Canada Far and Wide in Circle-Vision 360)
What you do: Pick up a complimentary memento in each country that includes facts and activities featuring the culture and traditions of each country. The KidCot cast members often will even personalize your craft by writing your name in their language or drawing a special picture for you. The cast members are generally from the nations that they represent, and it can be a lot of fun to talk to them.
Finding Dory's Friends
Help Dory by learning about some of her fishy friends.
Location: The Seas with Nemo and Friends Pavilion
Where to Start: Pick up a complimentary scavenger hunt booklet on the first floor of the pavilion near the exit.
What you do: Follow along with the map inside the scavenger hunt booklet and solve rhyming puzzles, as well as look for clues with the effort to help Dory locate her marine friends. Guests will be able to collect stickers and learn fun facts about ocean animals while traveling among the exhibits and displays that can be found throughout the pavilion.
Wilderness Explorers
"The wilderness must be explored!" Follow in the footsteps of Russell from the movie "Up!" and explore Animal Kingdom. There are over 30 activities that can be completed on this interactive adventure.
Location: Disney's Animal Kingdom Theme Park
Where to Start: Begin in The Oasis on the bridge to Discovery Island. Here you will pick up a Field Guide for collecting your "badges" (stickers) as you accomplish tasks. If you missed the Wilderness Explorer headquarters, you can also get a Field Guide at any of the Wilderness Explorer stops in Africa, Rafiki's Planet Watch, Asia and Dinoland U.S.A.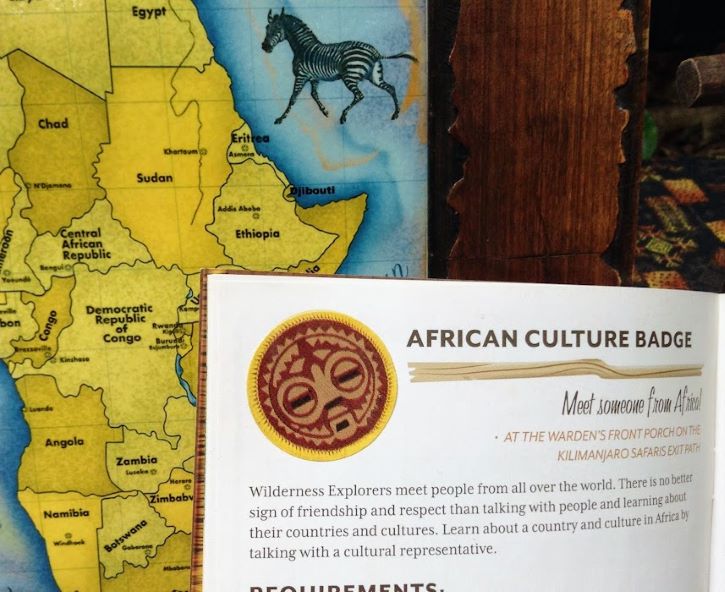 What you do: During this Interactive Adventure, Explorers earn "badges" (stickers) for completing activities throughout the park. There are a variety of challenges to complete and it's possible it would take more than one day to complete them all. Guests can complete as many or as few as they wish.  Sample challenges include:
Veterinary Badge – Help diagnose a sea turtle's health issue
Dinosaur Badge – Join in the exploration for dinosaur fossils
Animal Find Badge – Check off each of the animals you see
Music Badge – Learn how to play a rhythm on an Afrian drum
Yeti Badge – Find Yeti artifacts and hear about the folklore