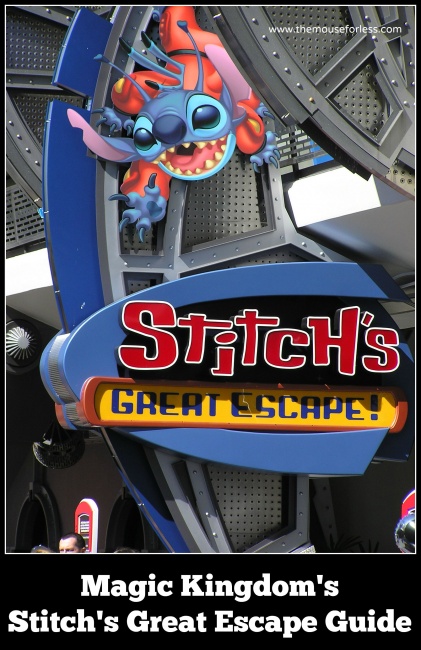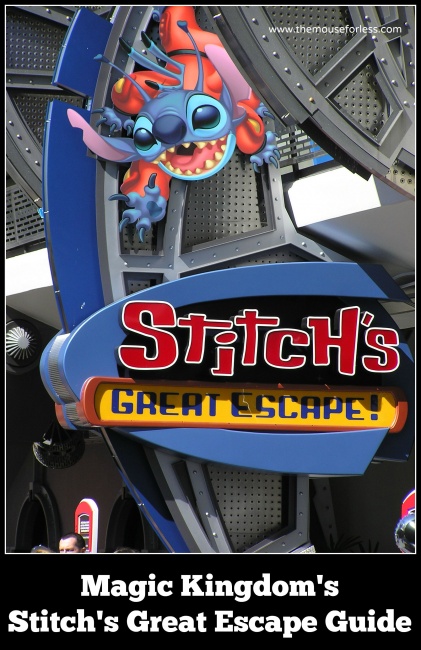 ** This Attraction Closed January 8, 2018.  Visit Magic Kingdom Guide for current attractions **
In this theater-in-the-round show, an impressive animatronic Stitch wreaks havoc by causing a power failure among other shenanigans.  In Stitch's Great Escape, Lilo's beloved pet is still in Experiment 626 mode!
Ride Information Restrictions Location Fun Facts Top 5 Tips
Ride Information
As of July 16, 2020 this attraction is officially closed.
Opening Day:  November 16, 2004
Closing Date:  July 16, 2020
Type of Ride: Theater-in-the-round show
Age Recommendation: 7 and up
Duration of Ride: About 15 minutes
Typical Queue Time: Short; less than 20 minutes except on the busiest days
Single Rider Line: No
Chicken Exit Available: No
Baby Swap Available: No
Type of Vehicle: Seat
Type of Restraint: Shoulder harness, though the experience is stationary
Ride Photo Available For Purchase: No

Planning a Walt Disney World Vacation?
For a Free no-obligation quote, contact our sponsor
The Magic For Less Travel
. Services are provided free of charge and their expert planning advice will help you make the most of your vacation time and money.
Ride Restrictions
Height Requirements: 40 inches, for potential scariness. The attraction features no physical motion. Assistive Listening and captioning services are available.
Flash Photography or Video Allowed: No
Location
Park Map of Magic Kingdom: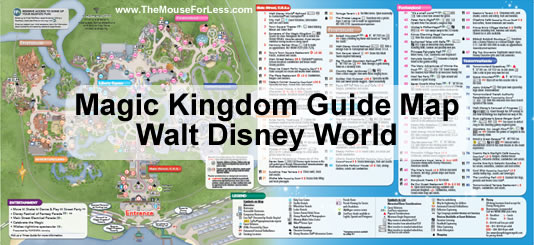 Other Rides/Attractions In the Area:
This attraction is located in the Magic Kingdom's Tomorrowland.
Shopping: Merchant of Venus, located adjacent to the attraction, offers Stitch merchandise and other assorted souvenirs.
Dining/Refreshment: Near Stitch's Great Escape in Tomorrowland, Tomorrowland Terrace seasonally serves counter service meals of burgers and sandwiches; Cosmic Ray's Starlight Cafe offers an expansive menu, including burgers, chicken sandwiches, and chicken and rib combo meals; and Auntie Gravity's Galactic Goodies offers ice cream. For those preferring a sit-down meal, The Plaza Restaurant is located nearby off Main Street USA and offers numerous sandwiches and ice cream treats.
Restroom: Restrooms are located next to the attraction near Merchant of Venus and Auntie Gravity's Galactic Goodies.
Smoking Location: Smoking is permitted in designated smoking areas only. Disney parks are smoke free.
Stitch's Great Escape Fun Facts
Did you know?
Stitch's Great Escape replaced "The ExtraTERRORestrial Alien Encounter" in 2004 and utilizes the same theater-in-the-round setup as its predecessor, which was often criticized for being too scary. Prior to Alien Encounter, "Mission to Mars" and "Flight to the Moon," respectively, occupied the building.
Skippy, the teleported perpetrator in the preshow, was formerly part of The ExtraTERRORestrial Alien Encounter.
With Stitch showing off his chili dog lunch, Stitch's Great Escape is one of three attractions at Walt Disney World to intentionally include a foul odor. Epcot's "Journey into Imagination with Figment" (skunk) and the Animal Kingdom's "It's Tough to be a Bug" (stink bug) are the others.
Stitch attractions are also featured at Walt Disney Studios Park Paris, Tokyo Disneyland Park, and Hong Kong Disneyland Park. These similar attractions, called "Stitch Encounter" in Tokyo and Hong Kong, and "Stitch Live!" in Paris, involve an animated Stitch interacting with a live audience. Similar technology is incorporated at Walt Disney World in the Magic Kingdom's "Monsters, Inc. Laugh Floor" and Epcot's "Turtle Talk with Crush."
Top Tips for Stitch's Great Escape
Though Stitch the character is popular with children of all ages, Stitch's Great Escape has the potential to scare younger children, thus the 40-inch height requirement.
Stitch fans should definitely experience Stitch's Great Escape as it is the only Lilo and Stitch-based attraction at Walt Disney World.
Hold your breath when Stitch unleashes his chili dog wrath.
Take in the impressive Stitch animatronic.