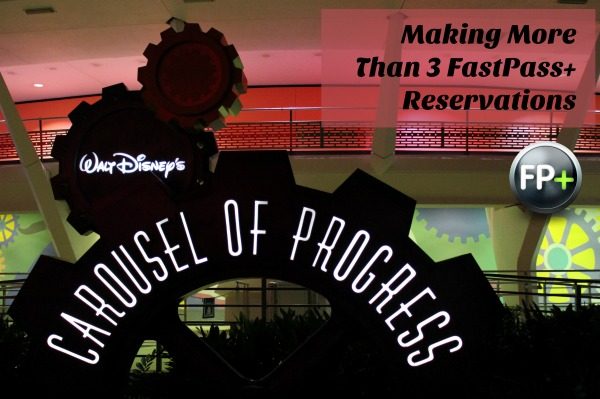 As you know, you can make up to 3 FastPass+ reservations per day. But what if you want to experience more rides? Is there a way to get more?
The answer is yes. However, this cannot be done in advance of your arrival. On the same day, after you have used your initial three Fastpasses for the day, you can then book additional Fastpasses on an as you go basis.
Using the MyDisneyExperience app or the in park kiosks, guests can book extra Fastpasses throughout the day. After using the first three Fastpasses or after the third FastPass+ return window expires, guests become eligible to book another Fastpass+ reservation. After using the fourth Fastpass, you can then book another and so on.
One strategy to take advantage of the extra FastPass+ possibilities is to plan your original 3 early in the day. That will open up your opportunity for a 4th or more earlier. This works especially well at Magic Kingdom where there are a high number of FP+ attractions. Remember to check the wait times in person or in the app as well. Sometimes during the quest to get additional FastPass+ you could actually ride quicker than the return time.
Be aware though, that it's quite possible that popular attractions won't have any more FastPass+ available for the day. You won't know what is available until you try, so it's best to book the rides most important to you (or those that usually have longer waits) as your original three.
For more about FastPass+ strategy by park, visit the pages below:
Magic Kingdom
Epcot
Disney's Hollywood Studios
Animal Kingdom Park
One more thought on getting an extra FastPass. Guests can also participate in the Pirate Adventure in the Magic Kingdom receive a bonus Fastpass for Pirates of the Caribbean after completing three missions.