Remy's Ratatouille Adventure is EPCOT's newest attraction. This 4D experience has riders scurrying throughout Chef Gusteau's 5 star restaurant as if they were the size of Remy himself.
Ride Information Restrictions Location Fun Facts Top Tips
Ride Information
Opening Day: October 1, 2021
Type of Ride: 4D Ride
Age Recommendation: All Ages
Duration of Ride: 3 minutes
Single Rider Line: N/A
Type of Vehicle: Trackless Car
Type of Restraint: Lap Bar
Ride Photo: N/A
Ride Restrictions
Height Requirement: None
Location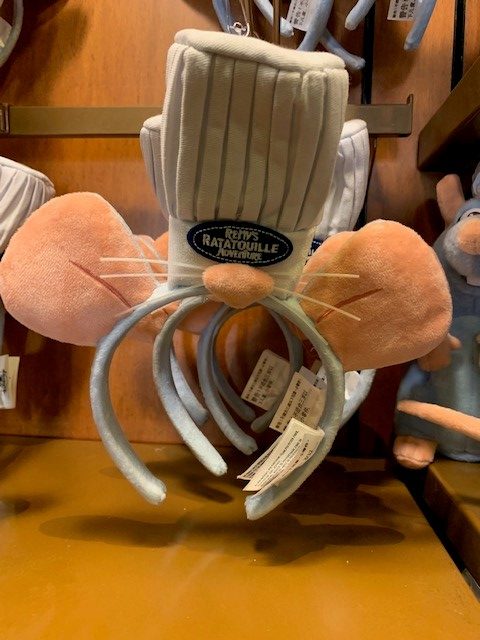 Shopping: Remy's Ratatouille Adventure has its own gift shop at the end of the attraction offering plush toys, plastic ware sets, and more Ratatouille themed merchandise. Other close-by stores are Souvenirs de France and L'Esprit de la Provence.
Dining: La Creperie de Paris, Crêpes À Emporter, Les Halles Boulangerie-Patisserie & L'Artisan de Glaces
Nearby Restrooms: In EPCOT's France restrooms there are conveniently located across from Remy's Ratatouille Adventure on the riverside.
Fun Facts about Remy's Ratatouille Adventure
Did You Know?
Remy's Ratatouille Adventure grand opening kicked off Walt Disney World's 50th Anniversary celebration!
The France pavilion at Disney's Epcot was expanded in order to make room for the attraction. There is also a new table service restaurant, La Creperie de Paris and quick service location, Crêpes À Emporter.
As previously stated, this ride will be similar to Mickey and Minnie's Runaway Railway. Both use a trackless ride system.
This attraction will also include 3D & 4D sensory effects which make for a memorable adventure!
Top 5 Tips for Remy's Ratatouille Adventure
 La Creperie de Paris is great because guests may sit down for table service. Or, if in a hurry, they may choose the quick service option. Its menu will include an assortment of crepes, galettes, and French hard cider!
Guests can ride the Skyliner attraction for a "bird's-eye view" of the pavilion.
Be sure to notice the fragrance of fresh bread being baked during the attraction.
If you have a Magic Band +, see its special effect in the entry or exit queue!
Speaking of queues, this one is loaded with details to spy.