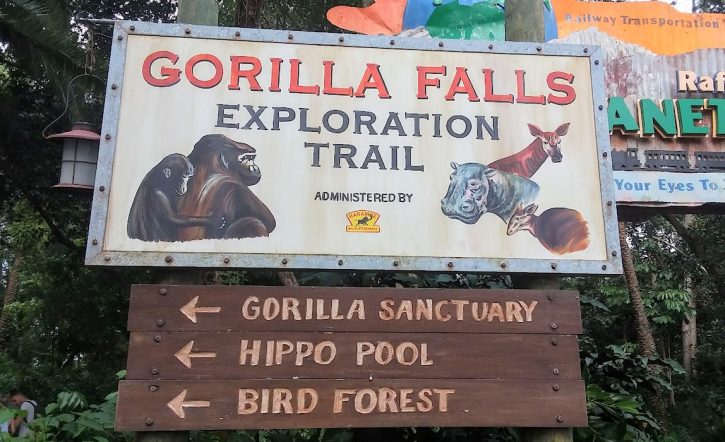 Educational Opportunities at Walt Disney World
While some go to Disney for a fun, magical getaway, others hope to gain more than a fun vacation. Disney World is the perfect place for enrichment and learning in addition to fun and fantasy. There are many opportunities all around the parks for learning about new people, places, and things. While it may seem like a trip to Disney could be entertaining but not educational, it certainly can be both! Disney has perfected what is known to many as "edutainment." Learning experiences are important factors to many parents when considering a trip to Walt Disney World that may take children out of school for a few days. Disney provides plenty of enrichment so that everyone can learn something new.
Magic Kingdom    Epcot    Hollywood Studios     Animal Kingdom     Traveling     Additional Experiences
Magic Kingdom
The Magic Kingdom is known for whimsy, fun, and magic; but it is also home to many potential  learning experiences. There are experiences throughout the park that are educational for all ages. Each land has theming that not only tells about history or culture, but also immerses guests in these experiences. One of the most educational things about the Magic Kingdom is the inclusion of so many classic literature stories. Students can learn about these classic tales, and perhaps be inspired to read the books behind the attractions at Disney.
Liberty Square
The theming in Liberty Square is perfect for learning about the history of the American Revolution. From an exact copy of the Liberty Bell to a tree hung with 13 lanterns to represent the colonies, there are many nods to American History. Ask a Cast Member to point out some of the details.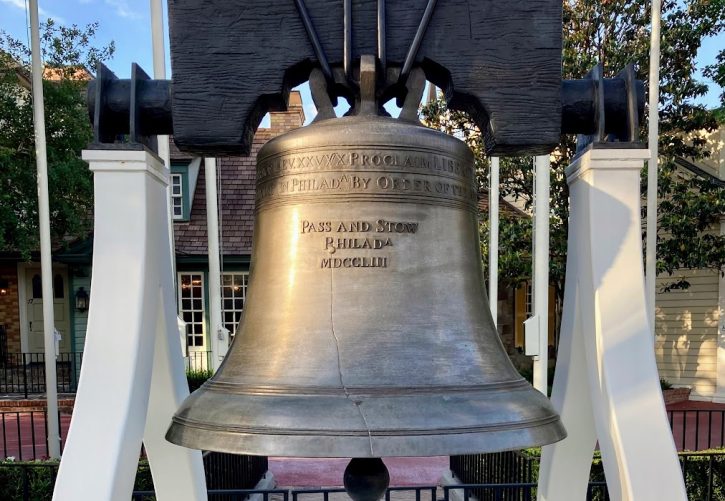 One aspect of particular note is under foot. The ground in Liberty Square has a brown path outlined. This path represents American colonists dumping sewage into the streets prior to the creation of a sewer system.
The Hall of Presidents introduces each President, and the lobby area offers a small display of Presidential memorabilia.
Educational Attractions: Hall of Presidents, Liberty Belle Riverboat
Frontierland
Frontierland is themed to the American frontier, and this theming provides a lot of educational opportunities. You can ride on a mining train and see references to the famous Gold Rush of 1849. All of the area is themed, and exploring can lead to fun discoveries. I particularly enjoy exploring Tom Sawyer's Island and finding all of the literary references to Mark Twain/ Samuel Clemons.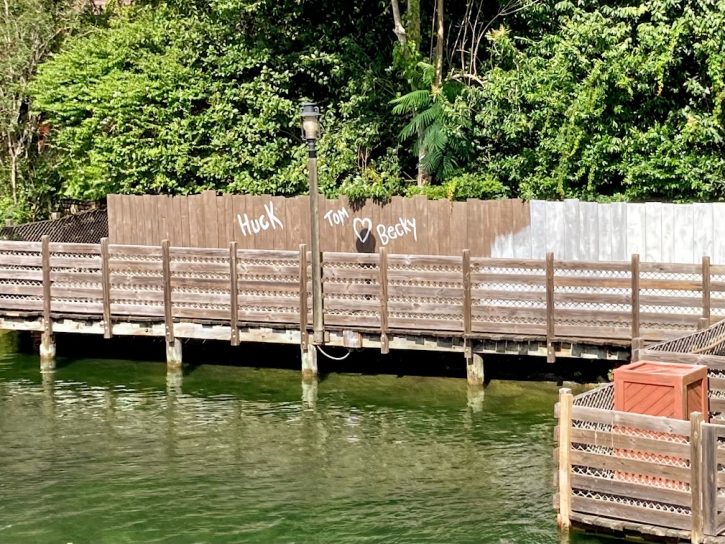 Educational Attractions: Big Thunder Mountain Railroad, Tom Sawyer Island, Walt Disney World Railroad Steam Train
Adventureland
This area is another that contains references to classic literature. Here you can see Pirates that pillage and plunder and a treehouse based on the one described by Johann David Wyss in his book the Swiss Family Robinson. Additionally there is the Enchanted Tiki Room that contains singing birds that are among the first examples of robotics technology.
Educational Attractions: Swiss Family Treehouse, Pirates of the Caribbean, Walt Disney's Enchanted Tiki Room
Main Street USA
This area may not have any rides, but it does contain many enriching opportunities. Guests can see a turn of the century town complete with a confectionery, glass blower, and movie theater. There are places to see all of these in action. In addition there is an old fashioned fire station and some baseball memorabilia at Casey's Corner to be seen on Main Street.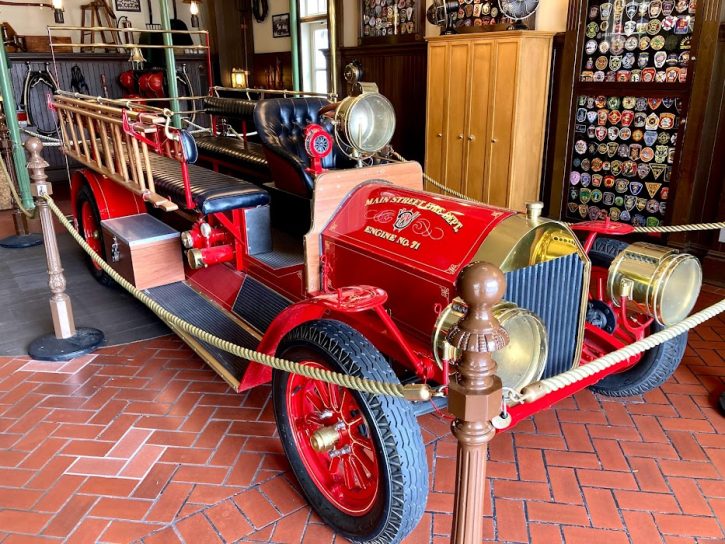 Entertainment on Main Street is not to be forgotten. From a horse-drawn trolley that travels down the street to a barbershop quartet there is a lot of historical information to be gleaned from this area. One of the most touching events that occurs on Main Street USA is the lowering of the flag at 5:00 each day. This event honors a veteran each day, and is a great opportunity to learn about the sacrifices that many make for this country.
One last thing to appreciate is the architecture of the beautiful Cinderella castle at the end of the street. This castle is based upon Neuschwanstein Castle in Germany, and contains beautiful mosaics hand crafted by artisans.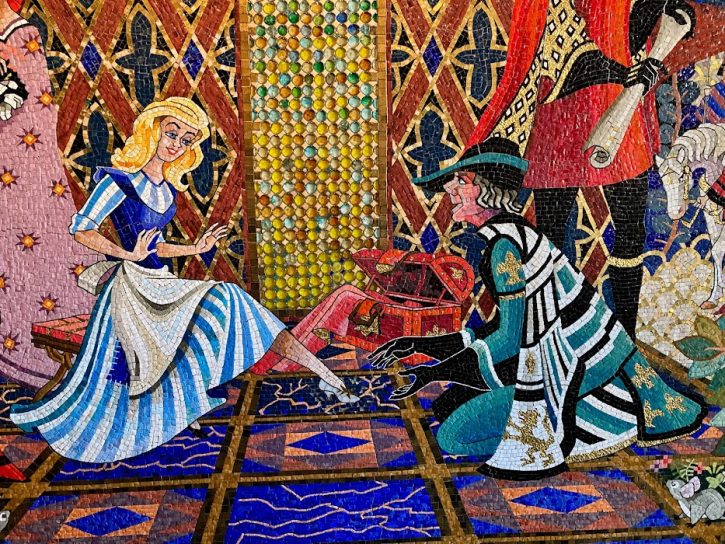 Tomorrowland
This land themed to the future can inspire dreams of space travel and innovation. You may also find connections to science-fiction literature such as Jules Verne novels. Surprisingly you'll also find historical references in Tomorrowland with attractions from the 1964-65 New York World's Fair in the form of the PeopleMover and the Carousel of Progress.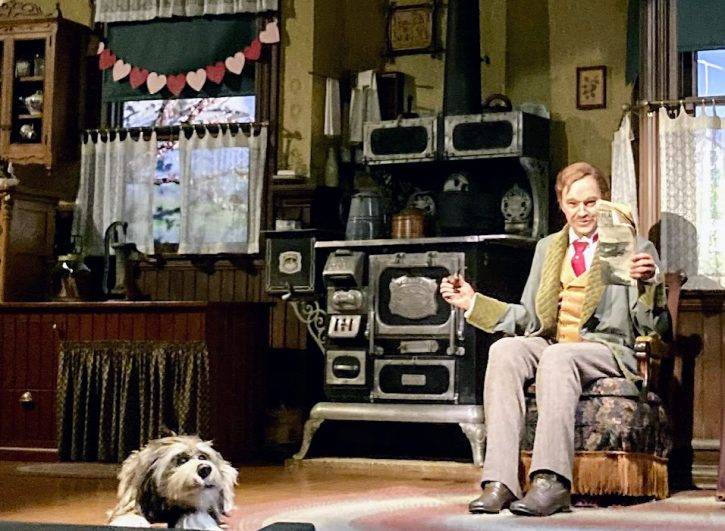 Check out the attractions that present great opportunities to learn new things.
Educational Attractions: Walt Disney's Carousel of Progress, Space Mountain, Tomorrowland Transit Authority Peoplemover
Fantasyland
Even this land of whimsy and imagination has opportunities for learning. There is a circus themed area that hearkens to the wacky elements of the circus. There are attractions about classic literature like Peter Pan and Winnie the Pooh.  Even the It's a Small World attraction is a classic from the 1964-65 World's Fair, with themes of world peace and culture.
Educational Attractions: Seven Dwarfs Mine Train, Dumbo, It's a Small World, Peter Pan, The Many Adventures of Winnie the Pooh
Epcot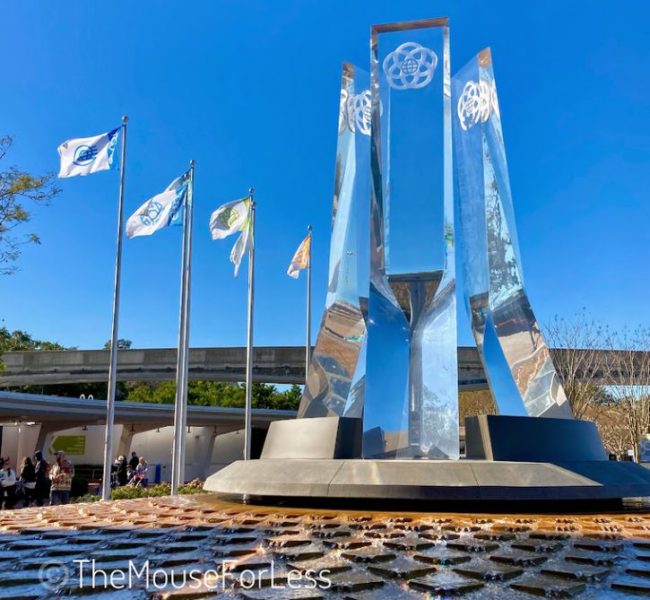 From the start, Epcot was designed as an enriching and educational environment. This park was originally based on a concept of Walt Disney's called the Experimental Prototype Community of Tomorrow. When the park finally came around it had themes of future development and technology combined with world culture and peace. The park has evolved in the past 30 or so years, but many of the same themes remain. Epcot is the most blatantly educational park, but that does not mean it is not fun! Many children will qualify this as their favorite park.
World Celebration
World Celebration contains several attractions that are potentially inspiring to future generations. Nearly every attraction is educational in some way. Each attraction is based in a pavilion themed around educational topics including motion, space, energy, land, sea, and creativity.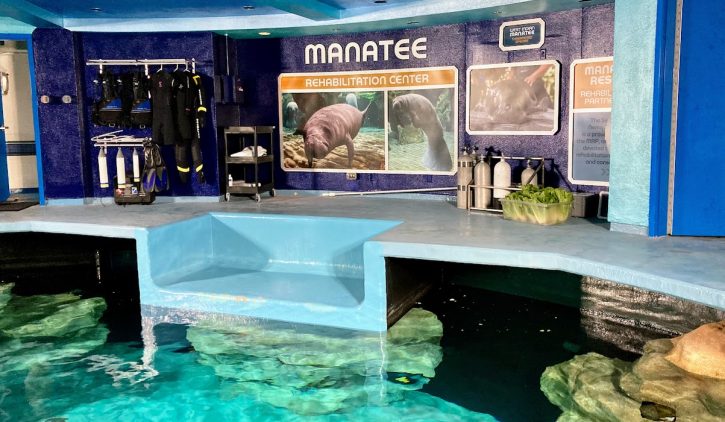 Even the park's icon can be used as an educational opportunity, as the geodesic sphere containing the Spaceship Earth attraction was built and developed by MIT grads and has many special architectural features. Future World has a strong emphasis on STEM topics ranging from biology and botany to engineering and physics.
Educational Attractions: Spaceship Earth, Mission Space, Test Track, Soarin Around the World, Living with the Land, Awesome Planet, The Seas, Journey into Imagination with Figment.

Planning a Walt Disney World Vacation?
For a Free no-obligation quote, contact our sponsor
The Magic For Less Travel
. Services are provided free of charge and their expert planning advice will help you make the most of your vacation time and money.
World Showcase
Epcot's World Showcase is an amazing conglomeration of cultural enrichment experiences. This area of the park contains 11 representations of countries around the world. These are all staffed by individuals from the respective countries providing guests with a true fountain of knowledge in each individual cast member. The Kidcot fun stops around World Showcase provide kids and adults alike with an opportunity to talk with these Cast Members and learn more about their homes.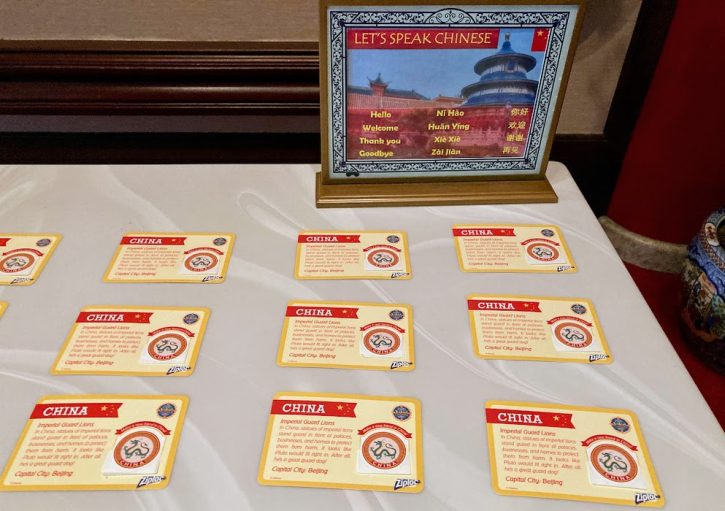 In addition to the great Cast Members, each country is home to replicas of unforgettable architecture that is representative of each nation.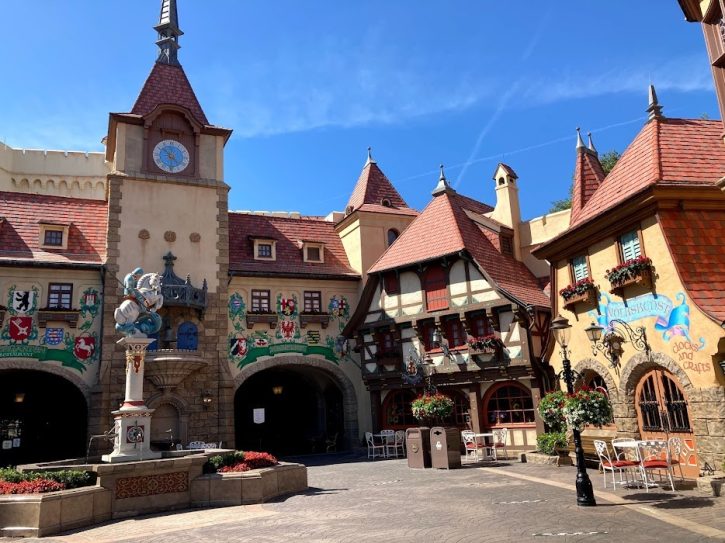 Not to mention that each country around the World Showcase lagoon provides guests with the opportunity to taste foreign foods as well. Also, don't miss the entertainment in each country, as the shows and singers are all there to promote the culture of the country they represent.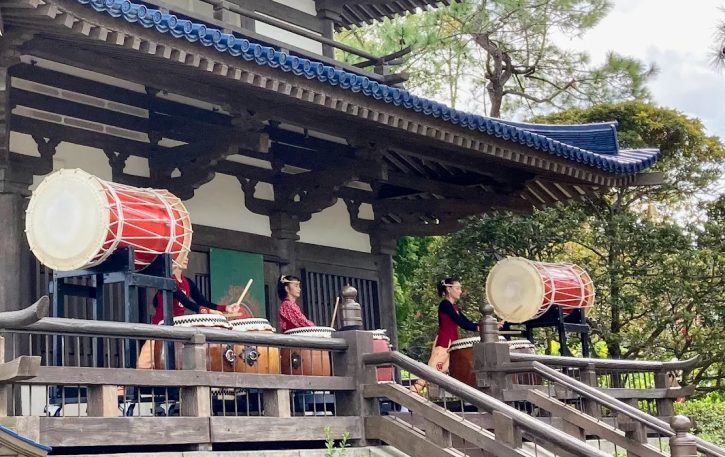 The American Adventure highlights the history of the United States.  Not to be missed is the display of Native American artifacts in the lobby!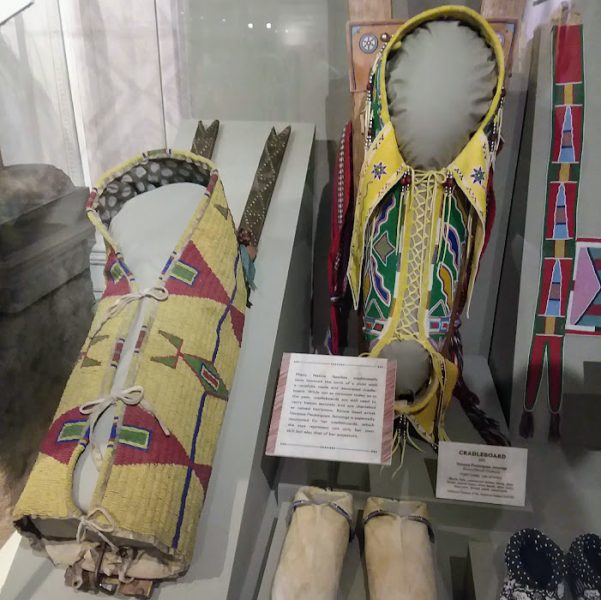 The World Showcase is one of the most blatantly educational and enriching areas of Walt Disney World, and also one of the most beautiful and fun.
Educational Attractions: Canada Far and Wide, Gran Fiesta Tour,  Reflections of China, The American Adventure
Festivals
At Epcot, a can't miss opportunity for learning comes in the form of the annual festivals. During the Epcot Flower and Garden Festival in the springtime guests can learn all about horticulture and take in some amazing and beautiful floral creations. In the fall, the park is home to the Epcot Food and Wine Festival where guests have the opportunity to sample foods from around the world. Around Christmastime, guests to Epcot can listen to stories from performers in each country about how the individual countries celebrate the season. Over the winter, Epcot is home to the Festival of the Arts, a celebration of all things artistic. If any of these events are going on during your visit don't miss out on the educational opportunities that are available.
Disney's Hollywood Studios
This theme park has educational benefits associated with old Hollywood. Hollywood Studios is a great place to learn about film and movie history, especially with respect to Walt Disney Studios. Educational opportunities may not abound in this park, but don't miss out on what is present.  Walt Disney Presents One Man's Dream displays items from the Walt Disney Company and is a great way to learn about the history of Walt Disney's animation and parks.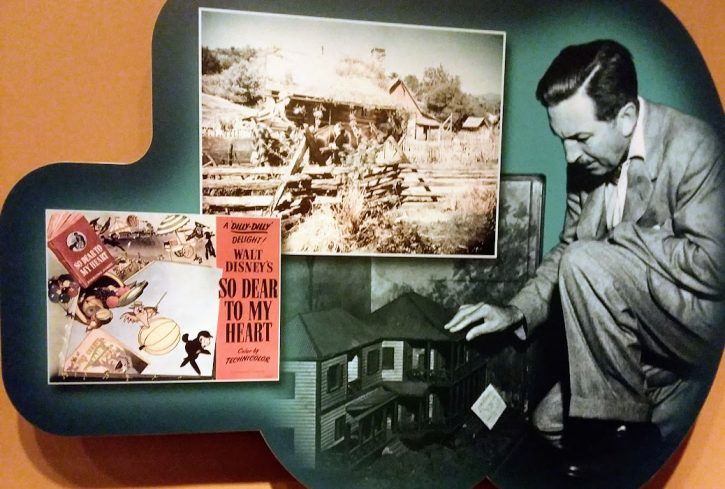 Educational Attractions: Walt Disney Presents, Indiana Jones Epic Stunt Spectacular
Disney's Animal Kingdom
As the name suggests this park is full of animals. Unlike the local zoo, Disney's Animal Kingdom fully immerses guests into the world of the animals. Although many would not expect it, this park also immerses guests into the cultures of the people around the animals.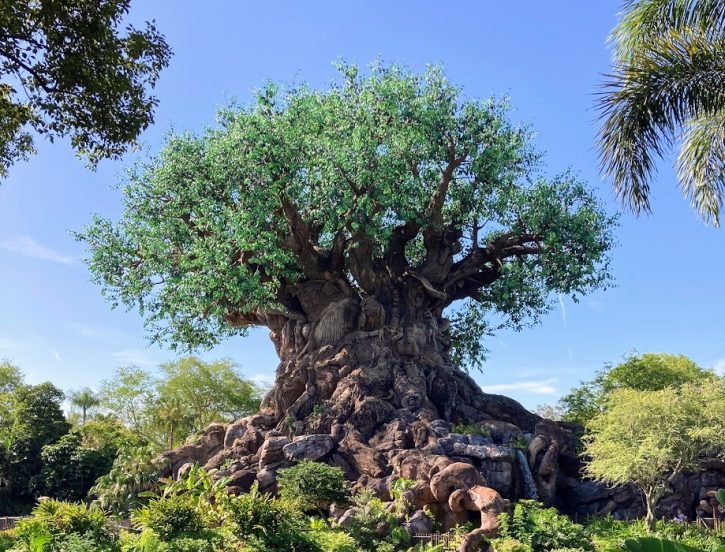 Africa and Asia
Check out these areas of the park for some serious cultural enrichment. These areas look authentic and can provide lessons on the myths and legends of the Eastern peoples. Not to mention there are many opportunities to learn about animals and conservation. You may even learn a few words from the Swahili language. It would be nearly impossible to visit these areas without learning something!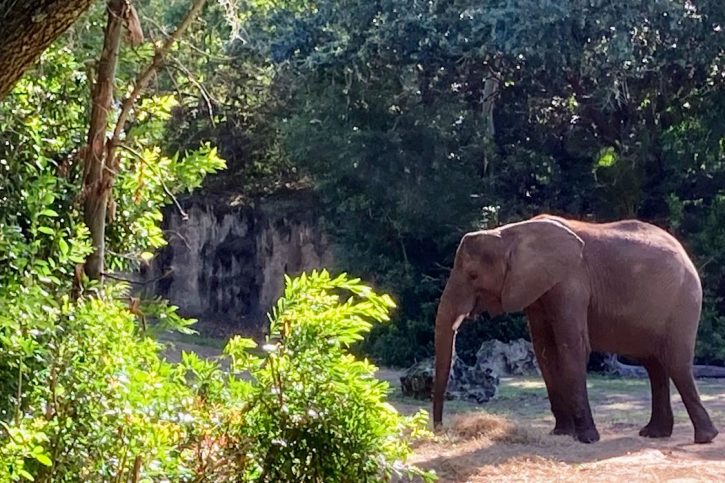 Educational Attractions: Kilimanjaro Safaris, Expedition Everest, Kali River Rapids, Maharajah Jungle Trek, Gorilla Falls Exploration Trail.
Conservation Station and Dinoland
These areas of the park are very different from one another, but no less educational than the rest of the park. The Conservation Station is full of ways to learn more about animals. Guests can visit with the animals up close and watch a veterinary procedure.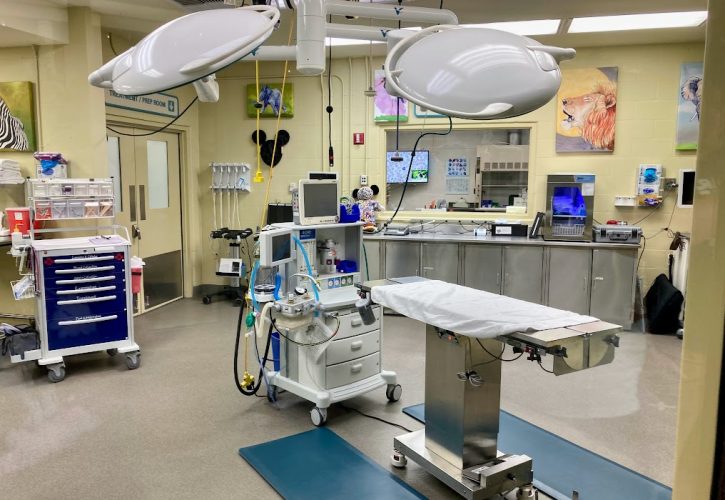 Guests can also enjoy an animation class taught by a Disney animator and have the opportunity to interact with animals.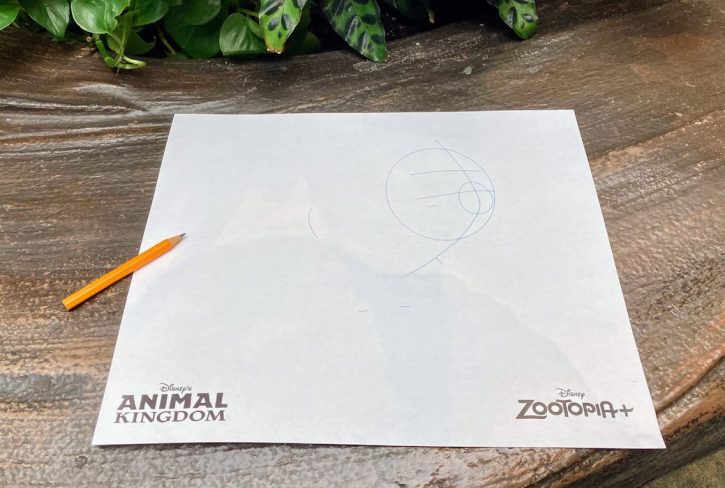 In Dinoland guests can learn all about archaeology and what we have learned about the dinosaurs who roamed the planet before us.
Educational Attractions: Rafiki's Conservation Station, Dinosaur, The Boneyard play area.
Discovery Island and Oasis
Discovery Island is home to some great animal exhibits and in interactive adventure that will take guest all over the park. When looking for educational opportunities at Animal Kingdom the Wilderness Explorers program is the perfect activity. This activity points out educational lessons that are available as you tour the park. The Wilderness Explorer handbook may have both adults and kids learning some new facts about culture and about animals.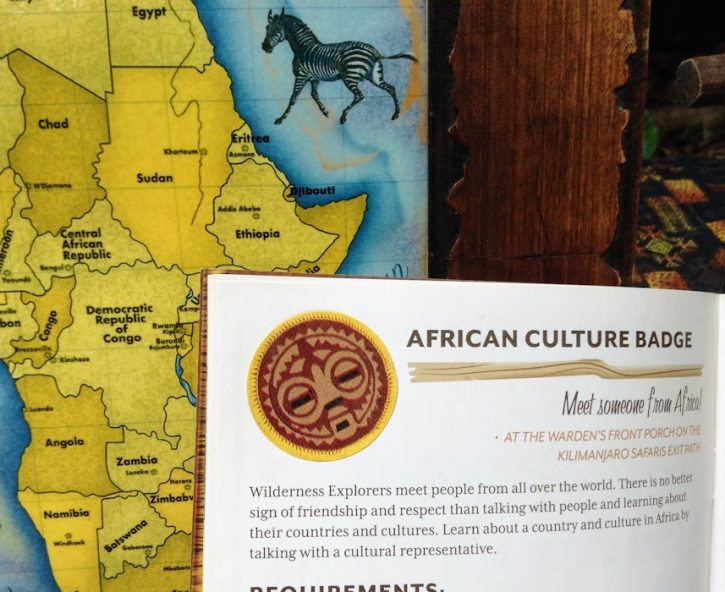 Educational Attractions: Discovery Island Trails, A Bug's Life, Wilderness Explorers.
Traveling
Simply the experience of traveling from home to Walt Disney World can be an educational experience. Whether arriving by car, train, plane, or boat, kids can learn while getting to their final, magical destination. If driving, let kids look at maps and learn about roadside destinations. Flying is a learning experience in itself. Teach kids about airplanes and air travel. Learning about travel is extremely beneficial for kids, as it is a practical tool to be used forever.
Additional Educational Experiences at Walt Disney World
If all of the listed experiences are not enough, rest assured that there is more! Walt Disney World also offers tours and experiences that are educational. The resorts around the property are all themed, and the deluxe resorts in particular offer some special learning opportunities. For example, Animal Kingdom Lodge has activities where guests can discover more about Africa and the home of the animals on the savannah outside the resort (Check out the free cultural tours as well!). Even Disney Springs can provide some educational content, even if that is learning to budget! It would be impossible to list all of the educational experiences available at Disney, so go out, explore, and find your memorable experiences!