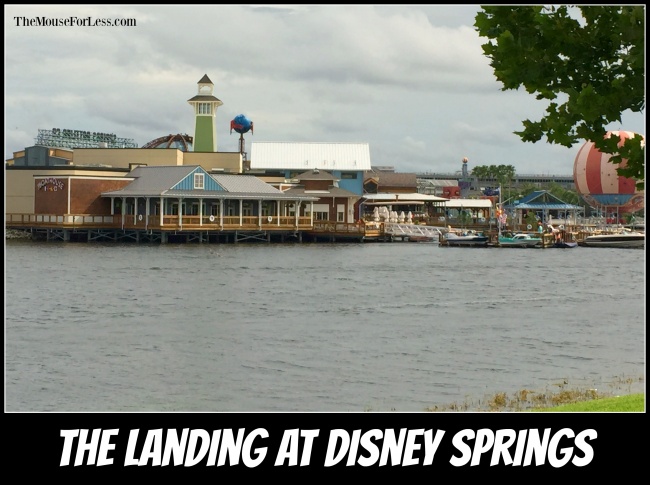 Disney Springs Map West Side Marketplace Town Center Disney Springs Guide
The Landing at Disney Springs is the former locations of Pleasure Island. The Landing is a thriving commercial district that includes inspired dining, unique shopping, and beautiful waterfront views.
The Landing at Disney Springs Special Announcements
Portobello Country Italian Trattoria Closed for Refurbishment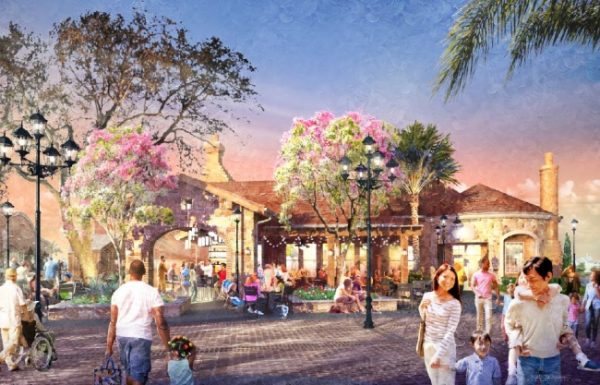 James Beard award-winning chef, Tony Mantuano is helping in the development of a new, Italian restaurant concept at Disney Springs called Terralina Crafted Italian. The Top Chef Master is leading the development of the restaurant, which will replace the space at Disney Springs currently occupied by Portobello Country Italian Trattoria. The new restaurant's menu will feature dishes inspired by Chef Tony's adventures across the many regions of Italy and is planning to open in early Fall 2017.

Paddlefish Now Open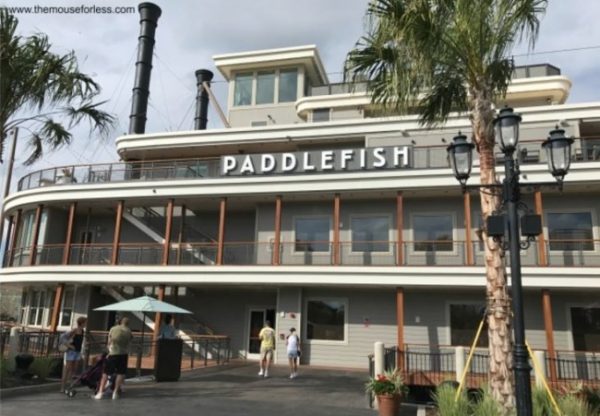 Paddlefish is now open and features a new interior reflecting a modern yachting theme and new spaces, such as a rooftop lounge overlooking Disney Springs, outdoor waterfront bar and private dining areas. The new menu focus on fresh seafood and steaks. Paddlefish replaces Fulton's Crab House.
Paddlefish to Host Rooftop Dinner
Paddlefish is inviting guests on board for a special, four-course wine dinner atop the boat's rooftop deck. The dinner will be hosted on Thursday, August 24 at 6:30 p.m. and will feature old world wines paired with new world cuisine all while allowing guests an unprecedented view of Lake Buena Vista and Disney Springs.  The evening will begin with an outdoor reception featuring passed skewers with grilled shrimp and lemongrass and Thai-glazed Louisiana broiler claws. Guests will then be moved inside for a four-course feast which will feature dishes such as Yellow-fin Tuna Cruda with an avocado mousse and sriracha emulsion as well as a Surf & Turf pairing of lamb loin with chargrilled octopus and bacon marmalade. Wine pairings will highlight selections from some of Italy and Spain's most-respected wineries including Contratto Extra Brut, Gramona Gessami Blanco, Monte Carbonare Soave and Mocali Brunello di Montalcino. To close out the night, guests will be served a glass of Poire Prisonniere, an award-winning pear-infused brandy, alongside a white chocolate and passionfruit mousse and a Ginger Florentine Cookie. Tickets are available for $100 per person and can be purchased online at Eventbrite.  For more information, call 407-934-2628.
The Landing at Disney Springs Entertainment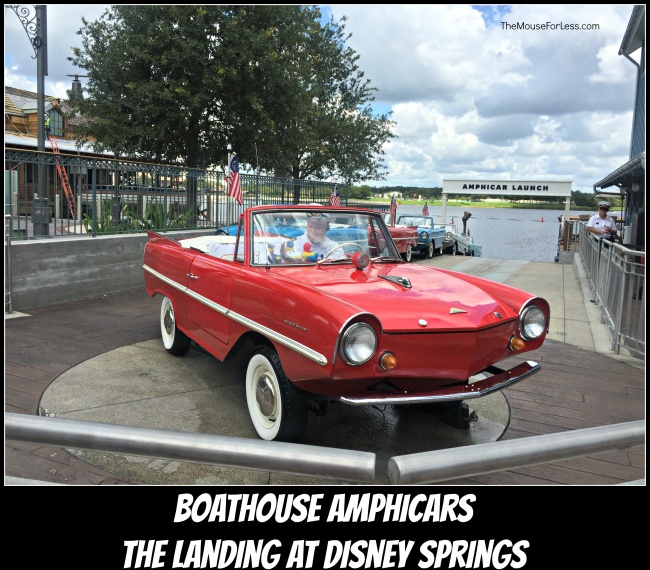 Nightly live entertainment can be found at both Raglan Road (Irish music and dancers) and Paradiso 37 restaurants at The Landing.
In addition, at The BOATHOUSE tours of the Village Lake are give in an amphicar. The 20 minute cruise has seating for 3 guests, plus the boat captain.  Tickets can be purchased inside The BOATHOUSE. Click for more information.
The Landing at Disney Springs Dining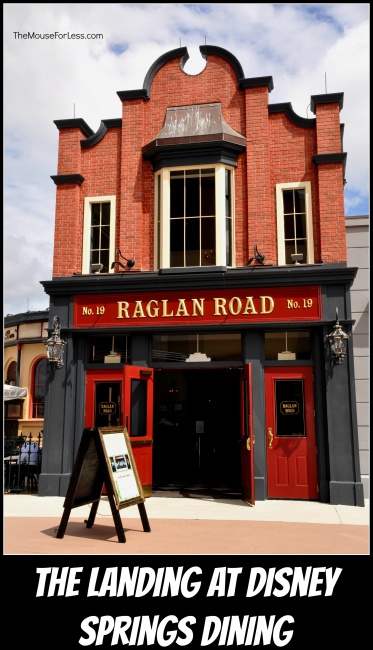 The Landing at Disney Springs Shopping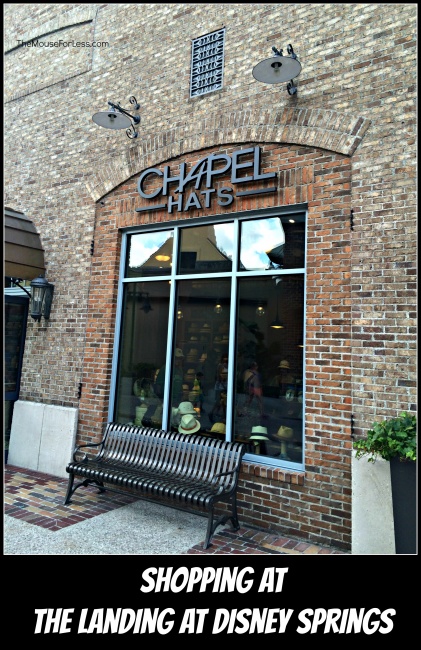 Apex by Sunglass Hut – A first-of-its-kind sunglasses store that was built with the athlete in mind
The Art of Shaving – A boutique retail offering that sells high-end shaving supplies and related grooming products
Chapel Hats – A fashion forward shop that specializes in an assortment of hats for guests of all ages
Coverlugg Cart – Find everything you need to cover your luggage and dress up your cooler
Erwin Pearl – Specializing in fashion jewelry and accessories

Havaianas –

A Brazilian-based shoe store that offers fashionable flip flops
Sanuk – Innovative, fun and comfortable footwear

Ships Store at The BOATHOUSE –

Apparel and other nautical-themed items
Set Bar Kiosk – Offering cocktail wares and wine accessories
Sublime Kiosk – Unique craft items such as greeting cards, candles, and one-of-a-kind gifts
Raglan Road Irish Shop – Authentic Irish collectibles, clothing and more
The Landing at Disney Springs Shopping Hours: 10:00 am – 11:00 pm (Sunday – Thursday)
The Landing at Disney Springs Shopping Hours: 10:00 am – 11:30 am (Friday & Saturday)
The Landing at Disney Springs Dining : 11:00 am – 2:00 am (Daily)
(Note: Hours vary by venue.)