Seasonal Dining Information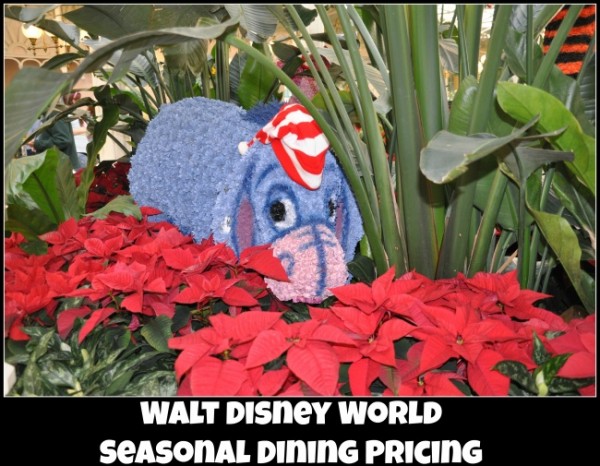 During certain times of the year, many of the Walt Disney World dining locations experience an increase in guest demand. As a result, Disney has implemented seasonal pricing for many of the fixed-price dining locations (buffets and character meals) during the following periods:
President's Day: from the weekend prior through the weekend after
Spring Break/Easter: select dates from the second week of March until the week after Easter
Summer Season: June through early August
Christmas/New Years Holidays: from mid-December through the first few days of January
Restaurants:
On average guests can expect to pay an additional $4 for ages 10 and above, and $2 for children ages 3 – 9.
During holidays, price increases extend to some table service restaurants, as well as buffets and character meals. Look to pay increased prices during Easter Sunday, Thanksgiving Day, Christmas Eve, Christmas Day, New Year's Eve and New Year's Day.
The above list is subject to change without notice
Looking to save money on dining?   Vist our Saving Money at Disney Restaurants page