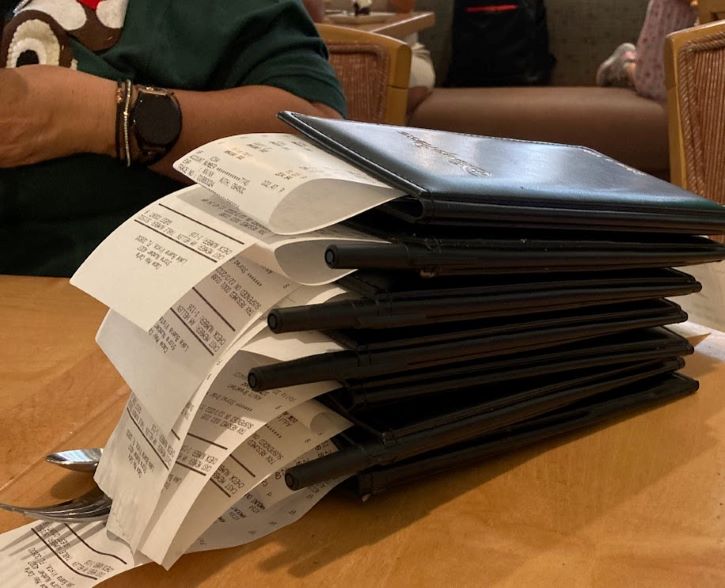 Making Dining Reservations for Large Groups
Having a large group visiting Walt Disney World can be so much fun! Doing everything together may not be feasible, but having a meal or two together is absolutely possible. Here are some tips and recommendations for making dining reservations for large groups in Walt Disney World.
Making Reservations
First of all, be aware that it is extremely important to make reservations in advance, and the earlier you do so, the better! Dining reservations become available 60 days in advance of your trip. You can book reservations online via MyDisneyExperience or call 407-WDW-DINE (407-939-3463). Online booking beings typically at 6:00 a.m. EST and the phone lines open at 7:00 a.m. daily. It may be easier to get a dining reservation for a large group by calling rather than booking online. If there are any challenges a Disney Cast Member can assist in overcoming any obstacles. When calling, be sure to ask for "Group Dining" so that you will be connected with a group coordinator who knows how to take care of the unique needs of a large group.
If your large party is celebrating a special event during your vacation, be sure to note on the reservation what will be celebrating, so that the Cast Members at the restaurant can potentially help make your meal special. Also, make sure to note if there are any guests with food allergies at the time of the reservation, so that their needs can be accommodated. Typically when dining at the restaurant, the chef will personally come to the table to assist guests with allergies in avoiding foods that may contain allergens. In extreme cases they may prepare a special meal for the guest's specific dietary needs.
Restaurant Considerations
Some dining locations are better suited for large groups than others. For example Beaches and Cream is a tiny restaurant, and fitting in a family reunion group of 25 is not feasible at that location; meanwhile, Boma is a large and open restaurant that is great for a large group not only because of the size, but also the variety of foods available on the buffet. Other restaurants that typically work well for larger groups include:
When booking a reservation for a large group, you must use a credit card to hold the reservation. If you are dining at a location that requires you to prepay, like Cinderella's Royal Table, you must prepay for every member of the group. The party will typically not be seated until everyone arrives, and a $10 penalty fee will be charged for any no-shows.
The logistics and preparation required for making a dining reservation for a large group may be daunting, but the reward will be great! After all of the planning and organizing, your large group will get to enjoy a special meal together. Dining together around the table is a great way to celebrate one another, and you don't even have to cook!
MouseForLess Tips
Be sure to make reservations at the earliest opportunity.
When making Advance Dining Reservations, book in the order of popularity NOT in the chronological order of your trip.
When making reservations, don't be afraid to split your group into a few reservations. Your party may be split anyway.  For example, if you have a party of 11 and there isn't a reservation for a party that size at the time you are looking at dining at, consider seeing if there is a reservation for 5 and a reservation for 6 at times that overlap.
When making dining reservations for large groups, be aware that most restaurants have a maximum group size per reservation. This varies based on restaurant and time.
An 18% gratuity will automatically be added onto the bill for groups of 6 or larger, even for guests on the Dining Plan. Be aware of this added cost so you do not find an unexpected surprise as you pay your bill.
If you are having trouble making dining reservations for large groups, try a time that is not during peak meal times. The restaurant will be less busy, and more accommodating to large parties.
Some Disney Springs restaurants reserve tables apart from the Disney reservation service. If you cannot find any available reservations, try to calling the restaurant itself, rather than Disney.
Make sure that everyone is on time and present at the time of your reservation. Your party will not be seated until all arrive.
Generally, cancellations must be made within two hours of the reservation time in order to avoid any penalty fees.  Each restaurant may have its own cancellation policy.  Be sure to confirm cancellation policies when you make your reservations.
Don't forget to note any food allergies on the reservation.