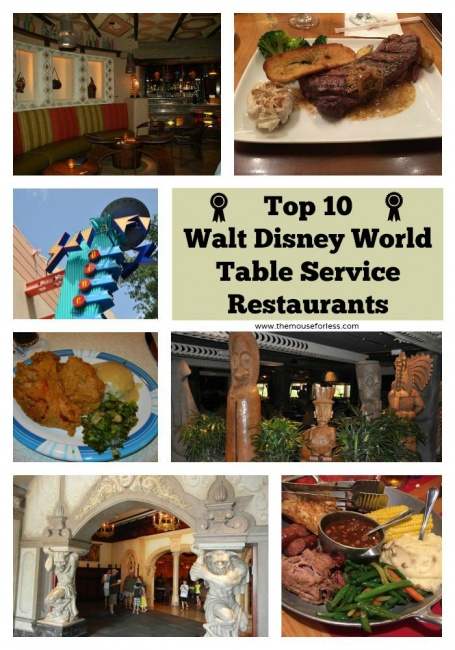 The Walt Disney World Resort has a great assortment of character dining opportunities and other fine table service restaurants for guests to enjoy. However some have theming that just make the meal an experience. To find out the best of the best, we asked members of the Mouse for Less Facebook group and compiled the results into this list. These Top 10 Disney Themed Table Service Restaurants offer unique atmosphere, tasty food, and a variety of experiences and options to appeal to many different guests. As a bonus, for those on the Disney Dining Plan, each of these restaurants requires one table service entitlement – and they are well worth it.
1. Crystal Palace
Crystal Palace located in the Magic Kingdom is a perennial fan favorite for a few reasons. First, outside of holiday parties it is the only real way to meet the whole Winnie the Pooh gang. You can find Pooh and Tigger pretty easily elsewhere, but Piglet and Eeyore are much rarer, and the only safe bet is Crystal Palace.
But while maximizing time in the park with a character meal is a part of it's popularity, what really maintains interest in a restaurant is the food. In that regard, a big part of Crystal Palace's appeal comes from breakfast – it is routinely rated one of the best breakfasts on property. Whether that is because of the unique offering of Breakfast Lasagna (which everyone should have at least once) or just that omelets taste better when it's Friendship Day, Crystal Palace is bound to retain its popularity during all meals of the day for years to come.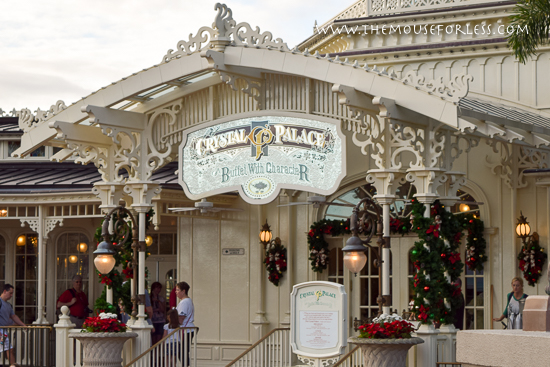 2. Tusker House
Tusker House, is a buffet located in the Africa section of Disney's Animal Kingdom, and gives guests the opportunity to meet "safari" versions of classic Disney characters. The food choices here, combining some African, Indian, and American flavors and favorites, give a lot of delicious choices no matter what palate you come in with. If you are spending a day in the Animal Kingdom, you have to give this place a try.
3. Garden Grill
The Garden Grill, located in the Land Pavilion in Epcot is great American food done with a twist…literally. Garden Grill offers a harvest feast accompanied by Chip and Dale (and other friends) all while the restaurant slowly spins, showing off views of Living with the Land during your meal. In a way, this combination of characters, good simple food, and a unique experience is the epitome of what Disney dining strives to be, and it makes perfect sense that this restaurant would make it into the top 5.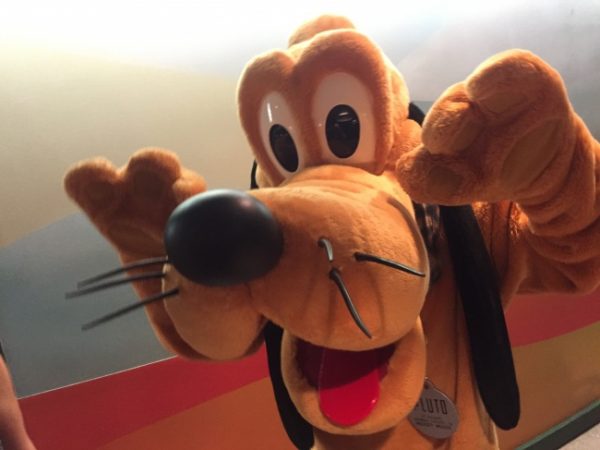 4. 'Ohana
'Ohana, located in the Polynesian Village Resort, features two distinct (and popular) dining experiences. First, the all you can eat breakfast includes visits from Lilo and Stitch. Then, at dinner you can enjoy all you want from a variety of meat skewers, noodles, wings, and more while family friendly games and activities occur. The name 'Ohana means "family," and while here your family is invited to participate in coconut races and Hawaiian dancing.'Ohana exemplifies a restaurant that showcases a variety of experiences in a wonderfully themed environment with unique food. When all of that comes together, Disney fans respond and come back again and again.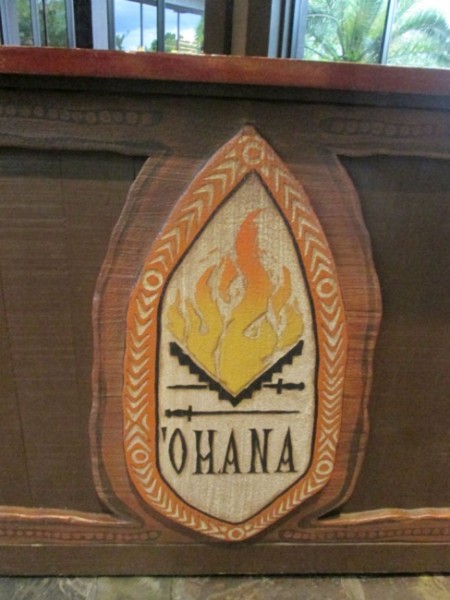 5. Be Our Guest
Be Our Guest is located in the Magic Kingdom, and has a table service dinner in which you can sit in the nicely themed Grand Ballroom, the West Wing with the Enchanted Rose, or the Castle Gallery. The Gray Stuff is delicious, as well as the rest of the food, and you may meet Beast after you finish dinner! Be Our Guest is one of the hardest to get Advance Dining Reservations at Walt Disney World, so if you want to go, be ready to try early and often.
6. Liberty Tree Tavern
Located in the center of the Magic Kingdom, Liberty Tree Tavern brings the theme of colonial America from the square into the dining room. The restaurant has rooms commemorating an American revolutionary figure, including Benjamin Franklin, Thomas Jefferson, John Paul Jones, Paul Revere, Betsy Ross, and George Washington.
The food here continues this theme, and while you can order a la carte off the menu at lunch, we are here today for the All-You-Care-to-Enjoy Bill of Fare. This includes a "Declaration Salad," the "Patriot's Platter" of roasted carved meats, mashed potatoes, and more, and a finale of the "ooey Gooey Toffee Cake." If that sounds a little like Thanksgiving Dinner to you, then you won't be surprised to find that Liberty Tree Tavern is one of the locations in Walt Disney World that offers a full traditional Thanksgiving Dinner, no doubt lending to its popularity.
7. 1900 Park Fare
1900 Park Fare's popularity can be explained by a few relatively simple factors. First, the diversity of offerings. During the breakfast buffet, you get a chance to meet a great cross section of British-tied characters (Winnie the Pooh, Mary Poppins, Alice in Wonderland), and at Dinner you are joined by Cinderella, Prince Charming, and other members of the royal family (of which appearances by the Step Sisters and Lady Tremaine almost always steal the show). During the day, you can also attend a children's tea party here. Not many restaurants offer this sort of diversity in experience.More than that though, you get all of that outside of the parks, so you don't need to use a park day to eat there, and in close proximity to Cinderella's Castle for a much lower price. While the other Grand Floridian restaurants get more hype, 1900 Park Fare is an under the radar fan favorite worth experiencing.
8. 50's Prime Time Café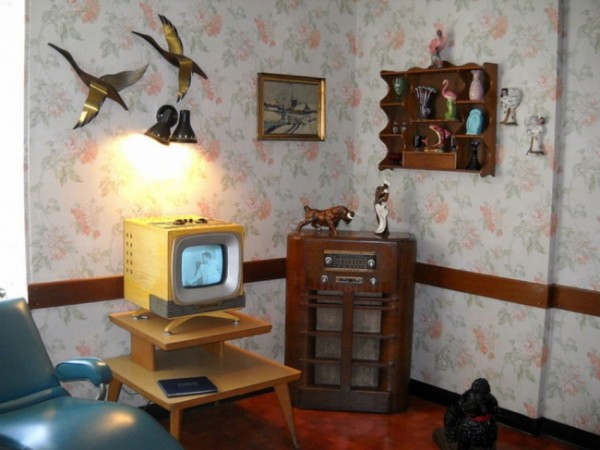 Easily the most popular restaurant in Disney's Hollywood Studio, 50's Prime Time serves American comfort food with 50's styling and "familial" servers with attitude. It you are looking for a unique eating experience in Hollywood Studios, especially if you like your food fried, this is a great option.
9. Chef Mickey's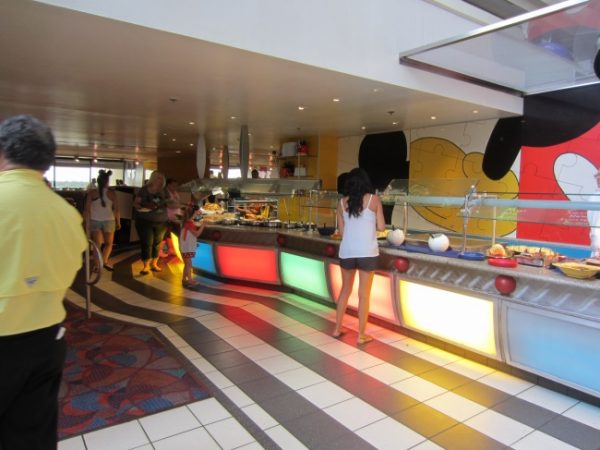 Chef Mickey's has been a family staple in the Contemporary for years, and the relatively recent expansion into brunch has increased the appeal and availability. For a Fab 5 character meal in walking distance to the Magic Kingdom, this is a great option.
10. Raglan Road (tie)
Raglan Road is the first restaurant from Disney Springs that we have ever had on this list, and there are plenty of reasons why. It is not only an authentic Irish Pub (with food and drink to match), but every meal also includes live entertainment – straight from Ireland! If you want a fun dinner, lunch, or brunch with great entertainment, definitely check it out.
https://www.themouseforless.com/wp-content/uploads/2015/04/ragland-road-dancers.jpg
10. Boma (tie)
Boma,  located in the Jambo House of the Animal Kingdom Lodge, is a non-character buffet that specializes in African flavors. If you ever walk by during a meal time, this restaurant seems to always be packed with a ton of energy, and fans will tell you about the the all you can eat Zebra Domes for dessert.
Honorable Mentions
Disney fans are passionate about their favorites, and with so many excellent dining options it was hard to narrow this list down to just ten choices. There were two particular restaurants that both provide a fantastic and unique experience, while garnering a dedicated following.
Honorable Mention 1: California Grill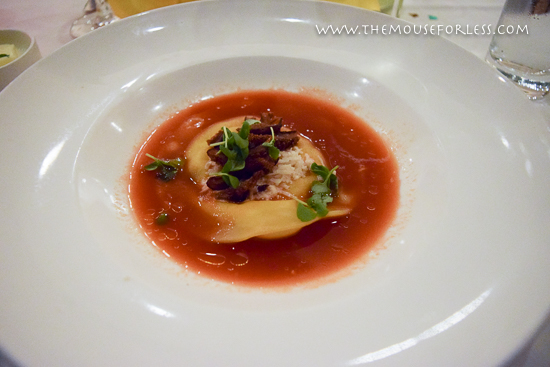 Dinner and a show, but Disney style. Located at the top of the Contemporary Resort, California Grill has one of the most devoted followings of any Walt Disney World restaurant. Highlighting the culinary diversity of California, this  signature restaurant is sure to have your new favorite, whether that is expertly prepared sushi, artisanal pizza from the wood burning oven, inventive entrees with the freshest of ingredients, or the legendary Sonoma Goat Cheese Ravioli.
Beyond the excellence in the food (and wine) is the experience. California Grill has beautiful views from the dining room itself, but also has a private viewing deck, which offers a unique view of the Magic Kingdom fireworks – with the soundtrack piped in for added effect.
California Grill does also have a required dress code, so be sure to arrive prepared.
If you are looking to have a special meal while on your Walt Disney World vacation, it would be hard to do better than the experience of dining at California Grill – and that is why it is our top vote-getter among all the signature restaurants.
Honorable Mention 2: Sanaa

Sanaa, Thought by many to be the best restaurant on property, Sanaa is a unique and exceptional dining experience that definitely justifies the trip over to Kidani Village in the Animal Kingdom Lodge. During daylight hours you can enjoy the African and Indian flavors while watching animals on the savanna, and anytime of the day you get get the legendary bread service. We recommend getting all of the accompaniments and being ready to order more bread.