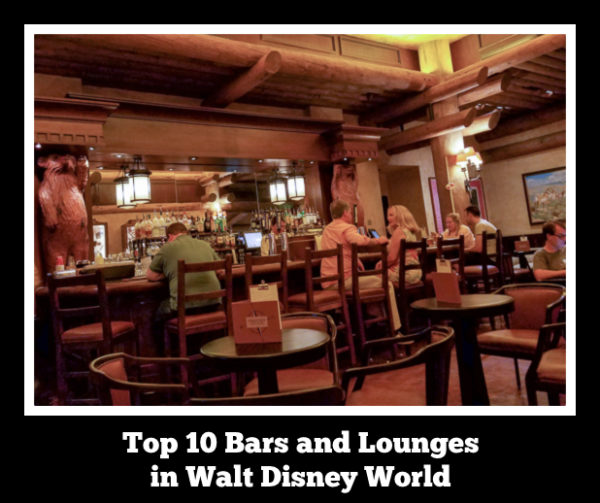 The Walt Disney Resort is known for its family friendly environment, its world class attractions, and its wide ranging excellent food. On top of all of that, however, are some fantastic lounges and bars. Thanks to the voting of the members of the Mouse for Less Facebook group, we have a definitive list of the Top 10 Bars and Lounges at Walt Disney World.
These locations span the spectrum, from highly themed to restaurant-adjacent, but all of them are worth checking out.
Before we crown the winners, a few notes. Throughout the Walt Disney World resort, some of the most common places to grab a drink are probably kiosks and pool bars. However, for this vote, we were really looking at places you could go and sit down, and maybe even have a nice meal. Also, the voting here was very tight, and we undoubtedly have some great lounges and bars that didn't make the list – but that doesn't mean they aren't great!
Top Ten Quick Service Restaurants
9(tie). Sanaa Lounge
Some of the popular lounges both on our list, and just off of it, are bar areas connected to some equally popular restaurants. That is definitely true of the Sanaa Lounge, which is, obviously, connected to the Animal Kingdom Lodge Kidani Village standout, Sanaa. Besides having some great drinks, Sanaa Lounge is also possibly the epitome of a place you can walk up and get some great food without a plan or reservation. In this case, if you have a hankering for some Bread Service, you can just head to the lounge.
9(tie). River Roost Lounge
While several of these lounges have great themeing, one of the rare things is to have the spirit of a place be summed up in a single person. With the River Roost Lounge, however, you can know almost everything you need to know by saying the name "Yehaa Bob."
Located in Port Orleans – Riverside, the River Roost Lounge offers some Southern snacks and drinks, and (usually) two shows a night with "boogie-woogie musical stylings and comedy from a local legend." Word of warning – Bob is very popular so arrive early if you want a seat!
9(tie). Victoria Falls Lounge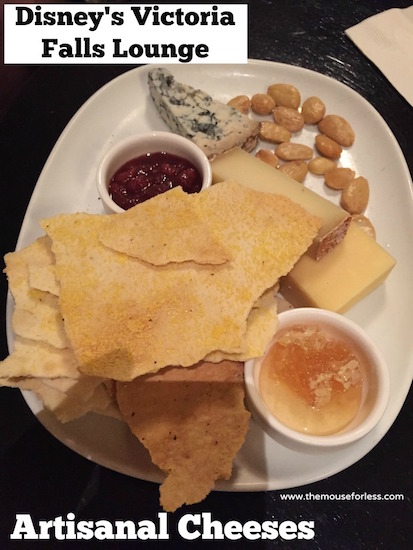 In the Walt Disney World resort hotels, some people love the feel of the Polynesian, or the luxury of the Grand Floridian, or the fun of Pop Century and Art of Animation. And then there are the dedicated fans of architect Peter Dominick, who's work can be seen in the Grand Californian, Wilderness Lodge, and the Animal Kingdom Lodge. And if you love the feel of walking into the lobby of the Jambo House, you probably will love the Victoria Falls Lounge.
Located just off the grandeur of the lobby, and overlooking Boma, Victoria Falls not only has a great atmosphere, but also features great drinks, and some of the food from one of the best restaurants in all of Walt Disney World – Jiko.
7 (tie). AbracadaBar
Disney's Boardwalk was originally built in the mid-1990's as a nightlife companion to Pleasure Island and other activities in Downtown Disney. While many parts of this tribute to Atlantic City are about the same now as they were then, one of the most recent additions, AbracadaBar, is what made our list.
Said to be the former hangout for magicians and illusionists, this bar has literally magical themeing, from the decor to the menu. We are sure the most dedicated of Disney parks fans won't be able to resist trying the Pepper's Ghost.
7 (tie). Oga's Cantina
When Star Wars: Galaxy's Edge first opened, you of course saw a lot of excitement generally, and about the Millennium Falcon. The near-immediate stand out, however, was Oga's Cantina. Cantinas hold a special place in Star Wars fans hearts, and this one has inspired travelers to come by at all hours of the day and even with children in tow. But with some great Star Wars themeing and a special appearance by DJ Rex, it is no wonder that this bar is so popular you probably need a reservation.
6. Territory Lounge
Many bars and lounges can be seen as hidden gems of the Disney dining scene, and Territory Lounge is definitely one of the most valuable gems you can find. Located just off the lobby in the Wilderness Lodge, Territory Lounge has survived a renovation of its neighboring restaurant (Artist Point) and continued to offer delicious bits and drinks that remind you of the Pacific Northwest. Try the pretzel bread and cheese fondue!
5. Rose & Crown Pub
You don't need to say a lot about the Rose & Crown Pub. You walk into the U.K. Pavilion in Epcot and you see a traditional British Pub. Vacation. Made.
4. BaseLine Tap House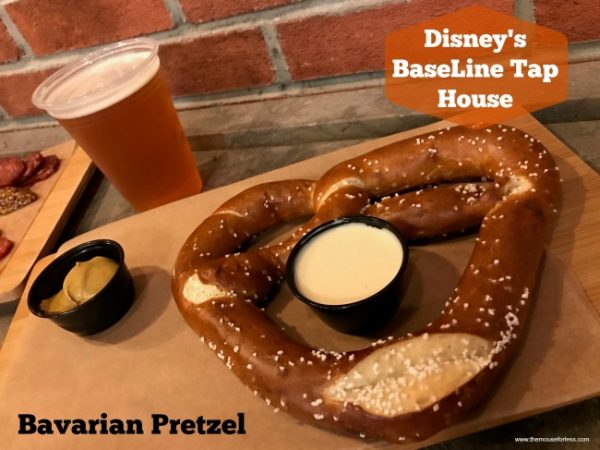 As Disney's Hollywood Studios began its massive transformation, one of the first new things to arrive was the BaseLine Tap House. Holding down the corner just outside of Star Wars: Galaxy's Edge, BaseLine Tap House has a drink menu that is a tribute to California and a can't miss snack menu, complete with what might be the best pretzel on property.
2 (tie). Trader Sam's Grog Grotto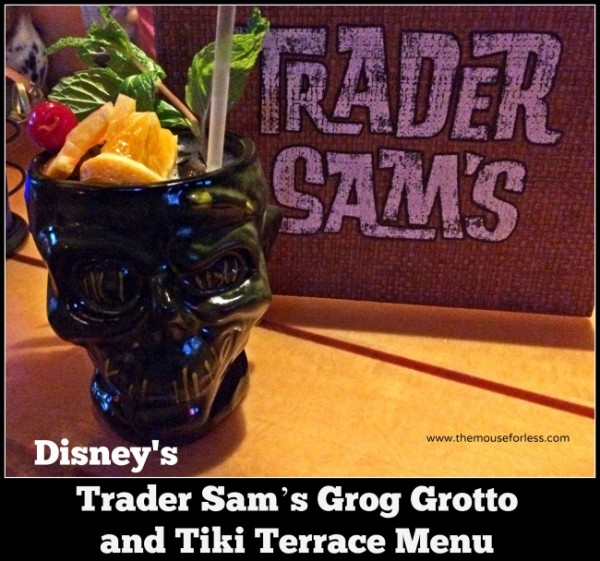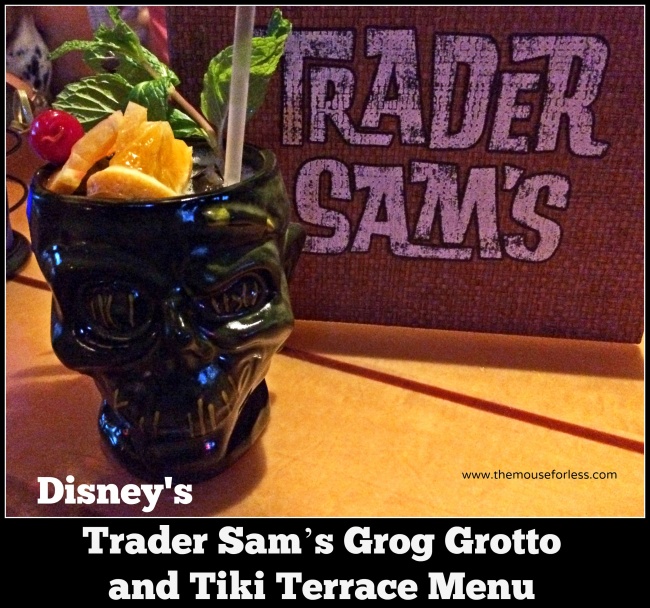 If any bar in the Disney universe is likely to break-out the be known to casual visitors as a place the need to go, it is Trader Sam's. Modeled after the bar of the same name in Disneyland, Trader Sam's Grog Grotto brings an abundance of spirit and fun to the Polynesian. While the main location, with its special effects and extreme interaction, is always packed and will often have an hour or more wait to get inside, if you are just wanting a tasty drink (maybe in a fun collectable glass) you can also head around the corner to the Tiki Terrace for the same menu, just less shenanigans.
2 (tie). Nomad Lounge
Tiffins has quietly become one of the best values for fine dining in Walt Disney World. Maybe the only way you can make it better, is to simplify it and make it a lounge – so they did! Nomad Lounge is easily one of the best places for adults to slip away for a quiet moment while in a Disney Theme Park. The Small Plates give you a taste of some of the best parts of the Tiffins Menu, which you can finish with a fabulous assortment of drinks. On top of all of that, because it is a lounge, you can usually walk right in without a reservation or a wait. What isn't to like?
1. La Cava del Tequila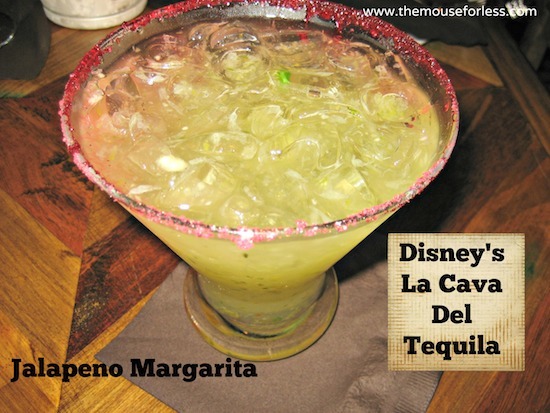 Without a doubt, one of the most iconic and talked about places to grab a drink in Walt Disney World is La Cava del Tequila. Located in the Mexico Pavilion in Epcot, La Cava is known for its knowledgeable bar tenders, great tequila selections, and fantastic margaritas. Even for an area known for its selection of alcohol (the World Showcase), La Cava del Tequila stands out and was far and away the champion of our vote of the best bars and lounges in Walt Disney World.