Walt Disney World Swan Hotel Guide
Walt Disney World Swan Hotel
1200 Epcot Resorts Boulevard
Lake Buena Vista, Florida 32830
Rooms Dining Recreation Shopping Transportation Childcare
Deluxe Resort Classification
Located in the Epcot Resort Area
Check-in: 3:00 PM /Check-out: 11:00 AM
The Walt Disney World Swan Hotel combines modern elegance with a creative Floridian flair. It is located in the Epcot Resort Area within walking distance of Epcot and the Boardwalk entertainment area. The sister hotel to the Swan is the Dolphin, located just across the courtyard.
Check out the Rehabs and Closure Schedule to see if any refurbishments will be going on during your stay.
Walt Disney World Swan Hotel Rooms
There are 758 Standard Rooms at the Swan Hotel.
Rooms feature 2 Queen-size beds and sleep up to four guests.
Guests staying at select Club Level accommodations can also choose to purchase an additional three FastPass+ 90 days in advance. Learn more here.
Each Room's Amenities Include:
Hairdryer
Wifi
In-Room Safe
Telephone
Coffee Maker
Alarm Clock
Iron and Ironing Board
Make your Disney vacation planning
more magical
. Book your vacation with an Authorized Disney Vacation Planner and save time, money and stress.
The Magic For Less Travel
offers guest-driven, concierge planning services
free of charge
so you can focus on the fun.

Walt Disney World Swan Hotel Dining
Fine Dining
II Mulino New York Trattoria
Kimonos
Casual Dining
Garden Grove – character dining
Lounges
II Mulino Lounge
Kimonos Lounge
Java Bar
Quick Service
24 Hour Room Service is available
Nearby Resorts also have excellent dining options:
Disney's Beach Club Resort features:
Beaches and Cream
Cape May Cafe
Disney's Yacht Club Resort features:
Captain's Grille
Yachtsman's Steakhouse
Disney's Boardwalk Resort features:
Flying Fish
ESPN Club
Big River Grille
Trattoria al Forno
The Walt Disney World Dolphin Hotel features:
Shula's Steakhouse
Todd's English Bluezoo
Sponsor: 
Save money on Disney dining, by ordering drinks, snacks and other items that are delivered to your Disney Resort. Garden Grocer has over 5000 products including milk, cases of water, baby care items, breakfast items and even beer and wine.

Recreation
The Walt Disney World Swan Hotel boasts five pools including a three acre grotto pool with a waterfall and two lap pools.
An arcade is available at the Walt Disney World Dolphin resort next door.
Near the Grotto Pool several recreation amenities are available including:
Children's playground
Sand Volleyball Court
Four Tennis Courts
Outdoor Basketball Court
There are also jogging trails and a health club with exercise equipment.
Mandara Spa features to Bali inspired indoor gardens, and is located at the Dolphin Hotel.
Fantasia Mini-Golf is located nearby.
Shopping
Disney Cabanas is a shop featuring various necessities and Disney merchandise.
Cabana Beach Hut is a poolside shop with everything you need for a day in the sun!
Nearby Shopping can be found at the other Epcot area resorts and in Epcot itself.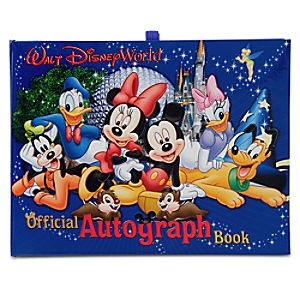 Save money and buy official Disney Park merchandise and souvenirs before you leave home. 
Disney Shopping
has autograph books, character plush, travel accessories and many  items that will make your vacation even more magical.  Shop before you leave home to save time and money!
Transportation
Overnight Self-Parking
Effective for reservations made March 21, 2018, and thereafter, standard overnight self-parking is available to registered Guests for a fee that will be applied to their hotel folio upon check-out. All parking fees include applicable tax.
Standard Overnight Parking charges for Disney Deluxe and Deluxe Villa Resorts: $24 per night
Disney's complimentary bus service is available to the Disney's Hollywood Studios, the Magic Kingdom and the Animal Kingdom, as well as Disney Springs and the Disney water parks. Water launch transportation is available to the Epcot International Gateway entrance, to Disney's Hollywood Studios, and to the BoardWalk. The Beach Club, Yacht Club, Boardwalk, and Epcot's International Gateway entrance are within short walking distance.
The bus stop is located to the left of the front entrance, as you exit the front of the building. The water launch stop is on the dock as you exit the main lobby toward Crescent Lake.
These times are approximate, provided to give you an idea of average travel times. Please plan on up to a 20 minute wait for Disney transportation in addition to walking time to resort or theme park transportation stops.
Magic Kingdom – 19 minutes by bus, 35 minutes by car (with transfers)
Epcot International Gateway – walking 5 minutes, 18 minutes by boat, 16 minutes by car (to front gate)
Disney's Hollywood Studios – walking 20 minutes, 18 minutes by boat, 15 minutes by car
Disney's Animal Kingdom – 24 minutes by bus, 20 minutes by car
Disney Springs – 20 minutes by bus, 12 minutes by car
Blizzard Beach Water Park – 22 minutes by bus, 15 minutes by car
Typhoon Lagoon Water Park – 20 minutes by bus, 10 minutes by car
Childcare
***Disney will be closing its three Children's Activity Centers located at Disney's Animal Kingdom Lodge, Disney's Polynesian Village Resort and Disney's Yacht & Beach Club Resorts. July 31 will be the final day of operation. The Walt Disney World Dolphin will still offer a Children's Activity Center option.***
No on-site child care facility. Kid's Nite Out, in-room child care, is available at all resorts for children 6 months to 12 years old. Reservations may begin as early as 6:30 a.m. and/or may begin as late as 11:00 p.m., Services are available 24/7.  Children ages 4 to 12 can enjoy an evening of fun, games and Character encounters at Pixar Play Zone. This kids-only experience at Disney's Contemporary Resort also includes dinner and dessert and is offered nightly from 6:00 p.m. to 10:30 p.m.
Camp Dolphin accepts children aged 3-12. Here children will be cared for by trained professionals and entertained with games, movies, and crafts. For more information about Camp Dolphin call (407) 934-4241.