February 2017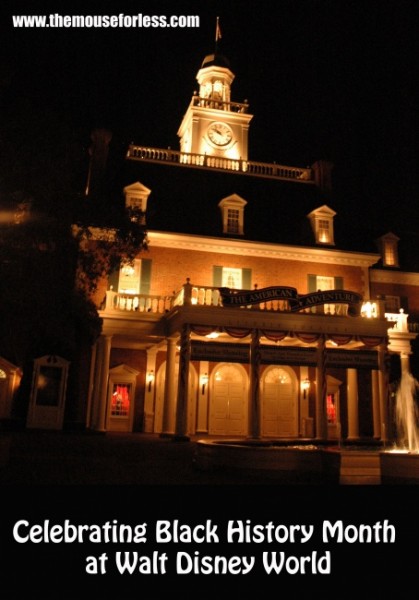 Guests at Walt Disney World will be able to celebrate Black History Month at the America Adventure Pavilion in Epcot throughout the month of February. Guests will find historical artifacts, learn history about the influence of African-American culture, and more. Through these exhibits, Guests can take a stroll through the pages of America's history.
"Re-Discovering America: Family Treasures from the Kinsey Collection"
The Kinsey collection, a private collection from Bernard and Shirley Kinsey, celebrates the history of African American achievements and contributions.It is found in the American Heritage Gallery and it contains historic artifacts and artwork themed around five different topics: hope, belief, courage, imagination, and heritage. This collection dates back to the 17th century and includes items from 90 countries.
In addition to artifacts, there are also interactive displays involving touch screens that are placed throughout the exhibit, further exploring the heirlooms brought to life by celebrities including Whoopi Goldberg, Diane Sawyer, and Kerry Washington.
Recently, a few new pieces have been added to the display. They include:
"Banneker's Almanack and Ephemeras" by Benjamin Banneker which  is the mathematical and mechanical work of Benjamin Banneker. Thomas Jefferson, then Secretary of State, read and approved of Banneker's work. The almanac was published in 1771.
"My Bondage and My Freedom" by Frederick Douglass is an autobiography recounting Frederick Douglass's life as a slave and that as a freeman. Published in 1855, the book is a first edition.
"Survivor" by Elizabeth Catlett is a beautiful Linoleum block print inspired by a photograph taken by Dorthea Lang titled "Ex-slave with a Long Memory."  The print was created in 1983.