Mid March – Mid April 2023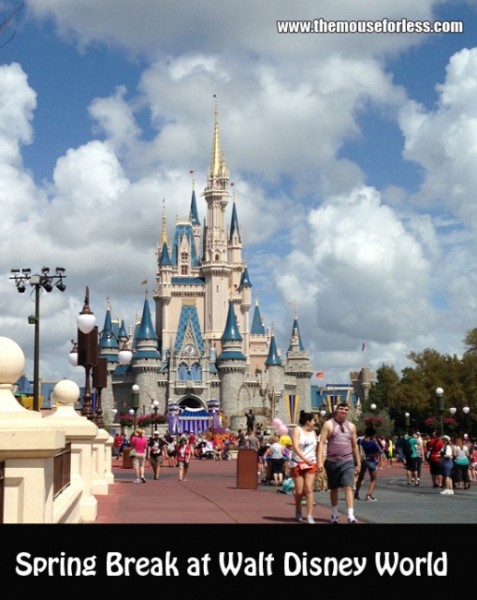 While there are no exact dates for Spring Break at Walt Disney World Resort, this time period is largely framed around Public school Spring Break and Easter calendars. Crowds in the parks, especially in the Magic Kingdom, can swell to capacity, often causing temporary closures to all but Disney Resort Guests, Annual Passholders and those with dining reservations.
During this busy time of the year, Disney employees a number of strategies to disperse crowds, including offering additional entertainment at alternative parks other than the Magic Kingdom and opening or offering seasonal restaurants or dining options.
Spring Break Info
Peak Crowd Dates for 2023: Mid March – Mid April
For a look at potential crowds, please check out our Crowd Calendar to help assist you in your planning process.
Easter at Walt Disney World
For more information about spending Easter at Walt Disney World, make sure to check out our page dedicated to Easter festivities.