Late May 2018 – Early September 2018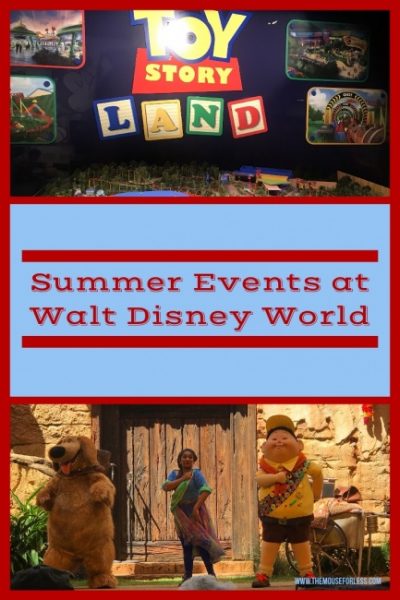 2018 is slated to be an "Incredible Summer" with a great line up of brand new attractions and other experiences will be debuting at Walt Disney World theme parks this summer!
Across its four theme parks and diverse shopping and dining offerings, Guests will find unforgettable experiences to share with family and friends, making every moment at Walt Disney World as magical as it can be.
Disney's Animal Kingdom Magic Kingdom Epcot Disney's Hollywood Studios Disney Springs  Disney's Typhoon Lagoon Resorts
Disney's Animal Kingdom
This year, Disney's Animal Kingdom will celebrate its 20th anniversary! To celebrate, there will two new experiences.
First, Guests can discover new bird species from around the world at the new show UP! A Great Bird Adventure, which stars Russell and Dug. This new show premiered on April 22.
The park will also launch a "dino-tastic" celebration, in which Donald Duck takes over Dinoland, USA, in a new character celebration. Beginning May 25 with Donald's Dino-Bash! there will be colorful new décor and festively dressed Characters celebrating the fact that Donald has recently found out that his ancestors were actually dinosaurs. And to mark this unexpected discovery, he's transformed the land into a celebration for the ages! At Donald's Dino-Bash!, you'll find lots of characters including including Donald, Daisy, Goofy, Pluto and Launchpad McQuack. You'll even catch Chip 'n Dale in their all-new dino-inspired costumes.
Magic Kingdom
This summer at the Magic Kingdom sees an Incredibles-themed dance party that debuts on May 25 and takes place through September 3.
The Incredibles are taking over Tomorrowland as part of an Incredible Tomorrowland Expo.  Guests will be able to dance with Mr. Incredible, Elastigirl, and Frozone from The Incredibles films.  In addition, Edna Mode will make her debut appearance. Each evening, guests can enjoy a "SUPER" dance party on the Rocket Tower Stage. Tomorrowland will also be decked out with Incredibles décor and sounds from the film.
Epcot
This summer at the Epcot will jam out with The Guardians of the Galaxy.
At The America Gardens Theatre, The Guardians of the Galaxy take the stage. Here, StarLord and Gamora will join an alien band.  Songs featured will include hits from Awesome Mix Tapes 1 and 2. The group will take the stage five times daily, June 9 through August 19.
Disney's Hollywood Studios
Guests can shrink to the size of a toy in Toy Story Land at Disney's Hollywood Studios.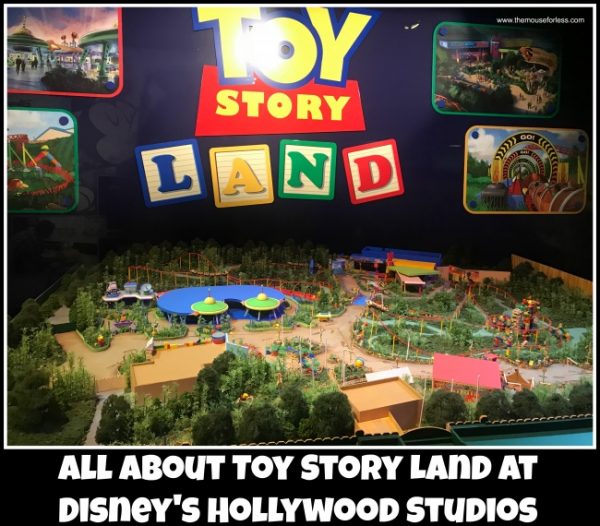 Debuting as summer gets in full swing, Toy Story Land will invite Guests into one of their favorite film franchises. This new land will transport guests into Andy's backyard. Here, Guests will experience Slinky Dog Dash, a family-friendly coaster and Alien Swirling Saucers, where Guests will experience the aliens circling about in their flying saucers pulling along rocket ships full of guests.  Toy Story Mania! will also officially become a part of this new land and Woody's Lunch Box will be a new quick-service kiosk serving tasty meals and old-fashioned soda floats. Toy Story Land debuts on June 30.
Disney Springs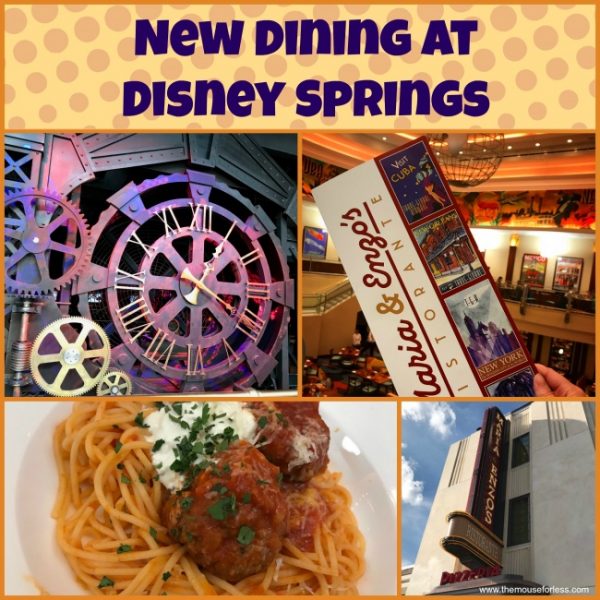 Inspired by Florida's waterfront towns and natural beauty, Disney Springs at Walt Disney World is a charming shopping and dining district filled with unique retailers and restaurants. Throughout the summer, new stores and restaurants will open as Disney Springs more than doubles the number of retail, dining and other venues for guests.
Disney's Typhoon Lagoon
Enjoy a cool evening of entertainment at this premier water park.
With Disney H20 Glow Nights, "Toy Story" pals are throwing glow parties at Disney's Typhoon Lagoon. The event is inspired by the Pixar short, "Partysaurus Rex". Disney H20 Glow Nights will take place on select summer evenings, Thursdays and Saturdays, from June 21 through August 11 from 8:00 p.m. until 11:00 p.m. The event will feature special lighting effects that will transform the park. Guests are invited to dance on the beach, play party games, and meet up with Buzz, Woody and Jessie, plus, all the water park attractions will be open for Guests. This is a hard-ticket event that will cost $55 for adults and $50 for children ages 3-9 (plus tax).
Walt Disney World Resorts
Disney's Contemporary Resort
Disney's Contemporary Resort is offering an immersive new Pixar character experience that is exclusively for children ages 4-12 and takes place nightly from 5:00 p.m. – 10:30 p.m. Pixar Play Zone will offer a playful and exciting evening that will transport kids on an adventure with their favorite characters from Toy Story and The Incredibles.
During the evening, Kids will learn how to battle the enemies of Star Command in Space Ranger Training, learn the ropes of the Wild West with Woody and Jessie during Woody's Roundup, take part in The Piston Cup Challenge where youngsters will build and race cars on the Radiator Springs Racetrack, and learn some sweet dance moves during the Incredible Dance Party with Mr. Incredible and Mrs. Incredible. The evening includes dinner, other activities and arcade games. The new Pixar Play Zone is $65 per child plus tax.