November 26, 2020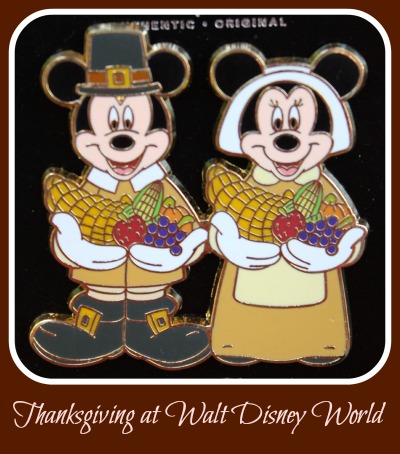 As Thanksgiving Day nears, chances are you've got turkey on your mind. It's estimated that guests consume more than 1.6 million turkey drumsticks every year at the Walt Disney World Resort and the Disneyland Resort – that's 2.5 million pounds of turkey. So where do you find turkey and other traditional Thanksgiving foods at Walt Disney World?
Thanksgiving is a transitional time at Walt Disney World because for the most part, Christmas is in full swing. The holiday events and decorations will have popped up all around the parks, however the Thanksgiving holiday is acknowledged more with food than decor.
Many dining locations at throughout the Walt Disney World Resort create special meals for guests who would like to share and enjoy a holiday meal with their loved ones on Thanksgiving. Some locations offer a special Thanksgiving menu just for this day while other locations offer additional holiday specialties in addition to their regular menu offerings.
Most venues will offer the special meal on Thanksgiving Day alone. This is one holiday that is celebrated on the actual date and not for several days before and after.
Theme Park Restaurants Resort Restaurants Disney Springs Restaurants
If you are looking for the feel of Thanksgiving throughout the year, then look no further than Liberty Tree Tavern in Magic Kingdom. Every day for dinner, Liberty Tree Tavern offers turkey, stuffing, mashed potatoes, and other meats and sides for dinner.
While Liberty Tree Tavern may be the first to come to mind for Thanksgiving, a number of restaurants will also have special offerings.
Theme Park Restaurants
Magic Kingdom

Liberty Tree Tavern
Epcot

None announced at this time
Disney's Hollywood Studios

None announced at this time
Disney's Animal Kingdom

None announced at this time
Resort Restaurants
Disney's Wilderness Lodge Resort

Whispering Canyon Café
Walt Disney World Swan and Dolphin Resorts

Fresh Mediterranean Market


Garden Grove


Il Mulino New York Trattoria
Call (407) 934-1609 for dining reservations.
Disney Springs

None announced at this time.