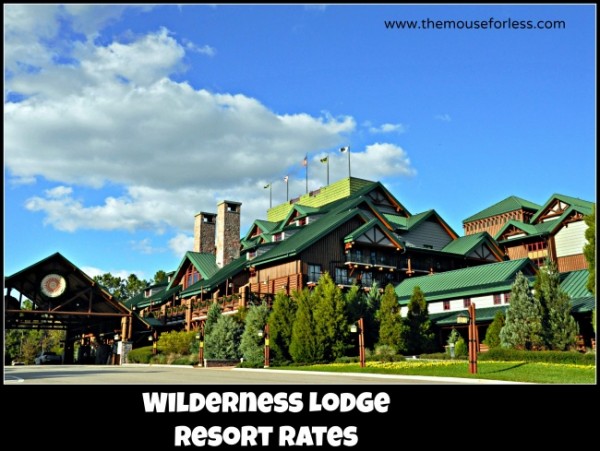 2021 Wilderness Lodge Rates  Resort Guide Discounts Get a Quote
A reopening date for Disney's Wilderness Lodge Resort has not yet been announced.
Wilderness Lodge Rates
An additional adult charge of $35 per night applies when there are over two adults in a room at the Deluxe Resorts. Wilderness Lodge Rates, benefits, and other terms are subject to change without notice. Weekend rates (Friday – Saturday) apply during Regular, Summer, Fall, Peak and Holiday seasons.
Looking for a discounted rate for your Disney Vacation? Let The Magic for Less Travel, an Authorized Disney Vacation Planner, work for you. Their concierge services are always provided free of charge, and The Magic for Less Travel will help you find the best published or unpublished discount for your vacation. Already have a vacation booked directly with Disney? Contact The Magic for Less Travel to see if they can help you find a lower rate.
Get a Free Quote
2021 Disney's Wilderness Lodge Resort Rates
An additional adult charge of $35 per night applies when there are over two adults in a room at the Deluxe Resorts. Wilderness Lodge Resort Rates, benefits, and other terms are subject to change without notice. Weekend rates (Friday – Saturday) apply during Regular, Summer, Fall, Peak and Holiday seasons.

12.5% tax not included – rates subject to change

February 1-3, 2021
Standard View – Sleeps 4 – $377
Standard View King Bed – Sleeps 2 – $382
Nature View – Sleeps 4 – $425
Nature View King Bed – Sleeps 2 – $430
Courtyard View – Sleeps 4 – $469
Courtyard View King Bed – Sleeps 2 – $474
Nature Fireworks View – Sleeps 4 – $598
Nature Fireworks View King Bed – Sleeps 2 – $603
Standard Room – Club Level – Sleeps 4 – $619
Standard Room King Bed – Club Level – Sleeps 2 – $624
Deluxe Room – Club Level – sleeps 4 – $788

February 4, 2021
Standard View – Sleeps 4 – $383
Standard View King Bed – Sleeps 2 – $388
Nature View – Sleeps 4 – $423
Nature View King Bed – Sleeps 2 – $430
Courtyard View – Sleeps 4 – $481
Courtyard View King Bed – Sleeps 2 – $486
Nature Fireworks View – Sleeps 4 – $611
Nature Fireworks View King Bed – Sleeps 2 – $616
Standard Room – Club Level – Sleeps 4 – $629
Standard Room King Bed – Club Level – Sleeps 2 – $634
Deluxe Room – Club Level – sleeps 4 – $804

February 5-6, 2021
Standard View – Sleeps 4 – $402
Standard View King Bed – Sleeps 2 – $407
Nature View – Sleeps 4 – $468
Nature View King Bed – Sleeps 2 – $473
Courtyard View – Sleeps 4 – $515
Courtyard View King Bed – Sleeps 2 – $520
Nature Fireworks View – Sleeps 4 – $643
Nature Fireworks View King Bed – Sleeps 2 – $648
Standard Room – Club Level – Sleeps 4 – $665
Standard Room King Bed – Club Level – Sleeps 2 – $670
Deluxe Room – Club Level – sleeps 4 – $853

February 7-10, 2021
Standard View – Sleeps 4 – $377
Standard View King Bed – Sleeps 2 – $382
Nature View – Sleeps 4 – $425
Nature View King Bed – Sleeps 2 – $430
Courtyard View – Sleeps 4 – $469
Courtyard View King Bed – Sleeps 2 – $474
Nature Fireworks View – Sleeps 4 – $598
Nature Fireworks View King Bed – Sleeps 2 – $603
Standard Room – Club Level – Sleeps 4 – $619
Standard Room King Bed – Club Level – Sleeps 2 – $624
Deluxe Room – Club Level – sleeps 4 – $788

February 11, 2021
Standard View – Sleeps 4 – $575
Standard View King Bed – Sleeps 2 – $570
Nature View – Sleeps 4 – $575
Nature View King Bed – Sleeps 2 – $580
Courtyard View – Sleeps 4 – $611
Courtyard View King Bed – Sleeps 2 – $616
Nature Fireworks View – Sleeps 4 – $790
Nature Fireworks View King Bed – Sleeps 2 – $795
Standard Room – Club Level – Sleeps 4 – $850
Standard Room King Bed – Club Level – Sleeps 2 – $855
Deluxe Room – Club Level – sleeps 4 – $1,083

February 12-14, 2021
Standard View – Sleeps 4 – $602
Standard View King Bed – Sleeps 2 – $607
Nature View – Sleeps 4 – $658
Nature View King Bed – Sleeps 2 – $663
Courtyard View – Sleeps 4 – $698
Courtyard View King Bed – Sleeps 2 – $703
Nature Fireworks View – Sleeps 4 – $889
Nature Fireworks View King Bed – Sleeps 2 – $894
Standard Room – Club Level – Sleeps 4 – $1,021
Standard Room King Bed – Club Level – Sleeps 2 – $1,026
Deluxe Room – Club Level – sleeps 4 – $1,256

February 15-17, 2021
Standard View – Sleeps 4 – $554
Standard View King Bed – Sleeps 2 – $559
Nature View – Sleeps 4 – $564
Nature View King Bed – Sleeps 2 – $569
Courtyard View – Sleeps 4 – $591
Courtyard View King Bed – Sleeps 2 – $596
Nature Fireworks View – Sleeps 4 – $777
Nature Fireworks View King Bed – Sleeps 2 – $782
Standard Room – Club Level – Sleeps 4 – $830
Standard Room King Bed – Club Level – Sleeps 2 – $835
Deluxe Room – Club Level – sleeps 4 – $1,065

February 18-20, 2021
Standard View – Sleeps 4 – $602
Standard View King Bed – Sleeps 2 – $607
Nature View – Sleeps 4 – $658
Nature View King Bed – Sleeps 2 – $663
Courtyard View – Sleeps 4 – $698
Courtyard View King Bed – Sleeps 2 – $703
Nature Fireworks View – Sleeps 4 – $889
Nature Fireworks View King Bed – Sleeps 2 – $894
Standard Room – Club Level – Sleeps 4 – $1,021
Standard Room King Bed – Club Level – Sleeps 2 – $1,026
Deluxe Room – Club Level – sleeps 4 – $1,256

February 21-24, 2021
Standard View – Sleeps 4 – $476
Standard View King Bed – Sleeps 2 – $481
Nature View – Sleeps 4 – $518
Nature View King Bed – Sleeps 2 – $523
Courtyard View – Sleeps 4 – $554
Courtyard View King Bed – Sleeps 2 – $559
Nature Fireworks View – Sleeps 4 – $705
Nature Fireworks View King Bed – Sleeps 2 – $710
Standard Room – Club Level – Sleeps 4 – $741
Standard Room King Bed – Club Level – Sleeps 2 – $746
Deluxe Room – Club Level – sleeps 4 – $955

February 25, 2021
Standard View – Sleeps 4 – $488
Standard View King Bed – Sleeps 2 – $493
Nature View – Sleeps 4 – $518
Nature View King Bed – Sleeps 2 – $523
Courtyard View – Sleeps 4 – $567
Courtyard View King Bed – Sleeps 2 – $572
Nature Fireworks View – Sleeps 4 – $721
Nature Fireworks View King Bed – Sleeps 2 – $726
Standard Room – Club Level – Sleeps 4 – $770
Standard Room King Bed – Club Level – Sleeps 2 – $775
Deluxe Room – Club Level – sleeps 4 – $984

February 26-27, 2021
Standard View – Sleeps 4 – $521
Standard View King Bed – Sleeps 2 – $526
Nature View – Sleeps 4 – $559
Nature View King Bed – Sleeps 2 – $564
Courtyard View – Sleeps 4 – $597
Courtyard View King Bed – Sleeps 2 – $602
Nature Fireworks View – Sleeps 4 – $764
Nature Fireworks View King Bed – Sleeps 2 – $769
Standard Room – Club Level – Sleeps 4 – $851
Standard Room King Bed – Club Level – Sleeps 2 – $856
Deluxe Room – Club Level – sleeps 4 – $1,667

February 28, 2021
Standard View – Sleeps 4 – $476
Standard View King Bed – Sleeps 2 – $481
Nature View – Sleeps 4 – $518
Nature View King Bed – Sleeps 2 – $523
Courtyard View – Sleeps 4 – $554
Courtyard View King Bed – Sleeps 2 – $559
Nature Fireworks View – Sleeps 4 – $705
Nature Fireworks View King Bed – Sleeps 2 – $710
Standard Room – Club Level – Sleeps 4 – $741
Standard Room King Bed – Club Level – Sleeps 2 – $746
Deluxe Room – Club Level – sleeps 4 – $955

March 1-3, 2021
Standard View – Sleeps 4 – $476
Standard View King Bed – Sleeps 2 – $481
Nature View – Sleeps 4 – $518
Nature View King Bed – Sleeps 2 – $523
Courtyard View – Sleeps 4 – $554
Courtyard View King Bed – Sleeps 2 – $559
Nature Fireworks View – Sleeps 4 – $705
Nature Fireworks View King Bed – Sleeps 2 – $710
Standard Room – Club Level – Sleeps 4 – $741
Standard Room King Bed – Club Level – Sleeps 2 – $746
Deluxe Room – Club Level – sleeps 4 – $955

March 4, 2021
Standard View – Sleeps 4 – $488
Standard View King Bed – Sleeps 2 – $493
Nature View – Sleeps 4 – $518
Nature View King Bed – Sleeps 2 – $523
Courtyard View – Sleeps 4 – $567
Courtyard View King Bed – Sleeps 2 – $572
Nature Fireworks View – Sleeps 4 – $721
Nature Fireworks View King Bed – Sleeps 2 – $726
Standard Room – Club Level – Sleeps 4 – $770
Standard Room King Bed – Club Level – Sleeps 2 – $775
Deluxe Room – Club Level – sleeps 4 – $984

March 5-6, 2021
Standard View – Sleeps 4 – $521
Standard View King Bed – Sleeps 2 – $526
Nature View – Sleeps 4 – $559
Nature View King Bed – Sleeps 2 – $564
Courtyard View – Sleeps 4 – $597
Courtyard View King Bed – Sleeps 2 – $602
Nature Fireworks View – Sleeps 4 – $764
Nature Fireworks View King Bed – Sleeps 2 – $769
Standard Room – Club Level – Sleeps 4 – $851
Standard Room King Bed – Club Level – Sleeps 2 – $856
Deluxe Room – Club Level – sleeps 4 – $1,667

March 7-10, 2021
Standard View – Sleeps 4 – $554
Standard View King Bed – Sleeps 2 – $559
Nature View – Sleeps 4 – $564
Nature View King Bed – Sleeps 2 – $569
Courtyard View – Sleeps 4 – $591
Courtyard View King Bed – Sleeps 2 – $596
Nature Fireworks View – Sleeps 4 – $777
Nature Fireworks View King Bed – Sleeps 2 – $782
Standard Room – Club Level – Sleeps 4 – $830
Standard Room King Bed – Club Level – Sleeps 2 – $835
Deluxe Room – Club Level – sleeps 4 – $1,065

March 11, 2021
Standard View – Sleeps 4 – $575
Standard View King Bed – Sleeps 2 – $570
Nature View – Sleeps 4 – $575
Nature View King Bed – Sleeps 2 – $580
Courtyard View – Sleeps 4 – $611
Courtyard View King Bed – Sleeps 2 – $616
Nature Fireworks View – Sleeps 4 – $790
Nature Fireworks View King Bed – Sleeps 2 – $795
Standard Room – Club Level – Sleeps 4 – $850
Standard Room King Bed – Club Level – Sleeps 2 – $855
Deluxe Room – Club Level – sleeps 4 – $1,083

March 12-13, 2021
Standard View – Sleeps 4 – $521
Standard View King Bed – Sleeps 2 – $526
Nature View – Sleeps 4 – $559
Nature View King Bed – Sleeps 2 – $564
Courtyard View – Sleeps 4 – $597
Courtyard View King Bed – Sleeps 2 – $602
Nature Fireworks View – Sleeps 4 – $764
Nature Fireworks View King Bed – Sleeps 2 – $769
Standard Room – Club Level – Sleeps 4 – $851
Standard Room King Bed – Club Level – Sleeps 2 – $856
Deluxe Room – Club Level – sleeps 4 – $1,667

March 14-17, 2021
Standard View – Sleeps 4 – $554
Standard View King Bed – Sleeps 2 – $559
Nature View – Sleeps 4 – $564
Nature View King Bed – Sleeps 2 – $569
Courtyard View – Sleeps 4 – $591
Courtyard View King Bed – Sleeps 2 – $596
Nature Fireworks View – Sleeps 4 – $777
Nature Fireworks View King Bed – Sleeps 2 – $782
Standard Room – Club Level – Sleeps 4 – $830
Standard Room King Bed – Club Level – Sleeps 2 – $835
Deluxe Room – Club Level – sleeps 4 – $1,065

March 18, 2021
Standard View – Sleeps 4 – $575
Standard View King Bed – Sleeps 2 – $570
Nature View – Sleeps 4 – $575
Nature View King Bed – Sleeps 2 – $580
Courtyard View – Sleeps 4 – $611
Courtyard View King Bed – Sleeps 2 – $616
Nature Fireworks View – Sleeps 4 – $790
Nature Fireworks View King Bed – Sleeps 2 – $795
Standard Room – Club Level – Sleeps 4 – $850
Standard Room King Bed – Club Level – Sleeps 2 – $855
Deluxe Room – Club Level – sleeps 4 – $1,083

March 19-20, 2021
Standard View – Sleeps 4 – $521
Standard View King Bed – Sleeps 2 – $526
Nature View – Sleeps 4 – $559
Nature View King Bed – Sleeps 2 – $564
Courtyard View – Sleeps 4 – $597
Courtyard View King Bed – Sleeps 2 – $602
Nature Fireworks View – Sleeps 4 – $764
Nature Fireworks View King Bed – Sleeps 2 – $769
Standard Room – Club Level – Sleeps 4 – $851
Standard Room King Bed – Club Level – Sleeps 2 – $856
Deluxe Room – Club Level – sleeps 4 – $1,667

March 21-24, 2021
Standard View – Sleeps 4 – $554
Standard View King Bed – Sleeps 2 – $559
Nature View – Sleeps 4 – $564
Nature View King Bed – Sleeps 2 – $569
Courtyard View – Sleeps 4 – $591
Courtyard View King Bed – Sleeps 2 – $596
Nature Fireworks View – Sleeps 4 – $777
Nature Fireworks View King Bed – Sleeps 2 – $782
Standard Room – Club Level – Sleeps 4 – $830
Standard Room King Bed – Club Level – Sleeps 2 – $835
Deluxe Room – Club Level – sleeps 4 – $1,065

March 25, 2021
Standard View – Sleeps 4 – $575
Standard View King Bed – Sleeps 2 – $570
Nature View – Sleeps 4 – $575
Nature View King Bed – Sleeps 2 – $580
Courtyard View – Sleeps 4 – $611
Courtyard View King Bed – Sleeps 2 – $616
Nature Fireworks View – Sleeps 4 – $790
Nature Fireworks View King Bed – Sleeps 2 – $795
Standard Room – Club Level – Sleeps 4 – $850
Standard Room King Bed – Club Level – Sleeps 2 – $855
Deluxe Room – Club Level – sleeps 4 – $1,083

March 26-27, 2021
Standard View – Sleeps 4 – $521
Standard View King Bed – Sleeps 2 – $526
Nature View – Sleeps 4 – $559
Nature View King Bed – Sleeps 2 – $564
Courtyard View – Sleeps 4 – $597
Courtyard View King Bed – Sleeps 2 – $602
Nature Fireworks View – Sleeps 4 – $764
Nature Fireworks View King Bed – Sleeps 2 – $769
Standard Room – Club Level – Sleeps 4 – $851
Standard Room King Bed – Club Level – Sleeps 2 – $856
Deluxe Room – Club Level – sleeps 4 – $1,667

March 28-31, 2021
Standard View – Sleeps 4 – $642
Standard View King Bed – Sleeps 2 – $647
Nature View – Sleeps 4 – $656
Nature View King Bed – Sleeps 2 – $661
Courtyard View – Sleeps 4 – $687
Courtyard View King Bed – Sleeps 2 – $692
Nature Fireworks View – Sleeps 4 – $853
Nature Fireworks View King Bed – Sleeps 2 – $858
Standard Room – Club Level – Sleeps 4 – $933
Standard Room King Bed – Club Level – Sleeps 2 – $938
Deluxe Room – Club Level – sleeps 4 – $1,290

April 1-10, 2021
Standard View – Sleeps 4 – $642
Standard View King Bed – Sleeps 2 – $647
Nature View – Sleeps 4 – $656
Nature View King Bed – Sleeps 2 – $661
Courtyard View – Sleeps 4 – $687
Courtyard View King Bed – Sleeps 2 – $692
Nature Fireworks View – Sleeps 4 – $853
Nature Fireworks View King Bed – Sleeps 2 – $858
Standard Room – Club Level – Sleeps 4 – $933
Standard Room King Bed – Club Level – Sleeps 2 – $938
Deluxe Room – Club Level – sleeps 4 – $1,290

April 11-14, 2021
Standard View – Sleeps 4 – $554
Standard View King Bed – Sleeps 2 – $559
Nature View – Sleeps 4 – $564
Nature View King Bed – Sleeps 2 – $569
Courtyard View – Sleeps 4 – $591
Courtyard View King Bed – Sleeps 2 – $596
Nature Fireworks View – Sleeps 4 – $777
Nature Fireworks View King Bed – Sleeps 2 – $782
Standard Room – Club Level – Sleeps 4 – $830
Standard Room King Bed – Club Level – Sleeps 2 – $835
Deluxe Room – Club Level – sleeps 4 – $1,065

April 15-17, 2021
Standard View – Sleeps 4 – $543
Standard View King Bed – Sleeps 2 – $548
Nature View – Sleeps 4 – $574
Nature View King Bed – Sleeps 2 – $579
Courtyard View – Sleeps 4 – $624
Courtyard View King Bed – Sleeps 2 – $629
Nature Fireworks View – Sleeps 4 – $783
Nature Fireworks View King Bed – Sleeps 2 – $788
Standard Room – Club Level – Sleeps 4 – $882
Standard Room King Bed – Club Level – Sleeps 2 – $887
Deluxe Room – Club Level – sleeps 4 – $1,106

April 18-21, 2021
Standard View – Sleeps 4 – $468
Standard View King Bed – Sleeps 2 – $473
Nature View – Sleeps 4 – $508
Nature View King Bed – Sleeps 2 – $513
Courtyard View – Sleeps 4 – $550
Courtyard View King Bed – Sleeps 2 – $555
Nature Fireworks View – Sleeps 4 – $684
Nature Fireworks View King Bed – Sleeps 2 – $689
Standard Room – Club Level – Sleeps 4 – $738
Standard Room King Bed – Club Level – Sleeps 2 – $743
Deluxe Room – Club Level – sleeps 4 – $950

April 22, 2021
Standard View – Sleeps 4 – $478
Standard View King Bed – Sleeps 2 – $483
Nature View – Sleeps 4 – $508
Nature View King Bed – Sleeps 2 – $513
Courtyard View – Sleeps 4 – $560
Courtyard View King Bed – Sleeps 2 – $565
Nature Fireworks View – Sleeps 4 – $699
Nature Fireworks View King Bed – Sleeps 2 – $704
Standard Room – Club Level – Sleeps 4 – $760
Standard Room King Bed – Club Level – Sleeps 2 – $765
Deluxe Room – Club Level – sleeps 4 – $976

April 23-24, 2021
Standard View – Sleeps 4 – $516
Standard View King Bed – Sleeps 2 – $521
Nature View – Sleeps 4 – $546
Nature View King Bed – Sleeps 2 – $551
Courtyard View – Sleeps 4 – $593
Courtyard View King Bed – Sleeps 2 – $598
Nature Fireworks View – Sleeps 4 – $745
Nature Fireworks View King Bed – Sleeps 2 – $750
Standard Room – Club Level – Sleeps 4 – $839
Standard Room King Bed – Club Level – Sleeps 2 – $844
Deluxe Room – Club Level – sleeps 4 – $1,052

April 25-28, 2021
Standard View – Sleeps 4 – $468
Standard View King Bed – Sleeps 2 – $473
Nature View – Sleeps 4 – $508
Nature View King Bed – Sleeps 2 – $513
Courtyard View – Sleeps 4 – $550
Courtyard View King Bed – Sleeps 2 – $555
Nature Fireworks View – Sleeps 4 – $684
Nature Fireworks View King Bed – Sleeps 2 – $689
Standard Room – Club Level – Sleeps 4 – $738
Standard Room King Bed – Club Level – Sleeps 2 – $743
Deluxe Room – Club Level – sleeps 4 – $950

April 29, 2021
Standard View – Sleeps 4 – $478
Standard View King Bed – Sleeps 2 – $483
Nature View – Sleeps 4 – $508
Nature View King Bed – Sleeps 2 – $513
Courtyard View – Sleeps 4 – $560
Courtyard View King Bed – Sleeps 2 – $565
Nature Fireworks View – Sleeps 4 – $699
Nature Fireworks View King Bed – Sleeps 2 – $704
Standard Room – Club Level – Sleeps 4 – $760
Standard Room King Bed – Club Level – Sleeps 2 – $765
Deluxe Room – Club Level – sleeps 4 – $976

April 30, 2021
Standard View – Sleeps 4 – $516
Standard View King Bed – Sleeps 2 – $521
Nature View – Sleeps 4 – $546
Nature View King Bed – Sleeps 2 – $551
Courtyard View – Sleeps 4 – $593
Courtyard View King Bed – Sleeps 2 – $598
Nature Fireworks View – Sleeps 4 – $745
Nature Fireworks View King Bed – Sleeps 2 – $750
Standard Room – Club Level – Sleeps 4 – $839
Standard Room King Bed – Club Level – Sleeps 2 – $844
Deluxe Room – Club Level – sleeps 4 – $1,052

May 1, 2021
Standard View – Sleeps 4 – $516
Standard View King Bed – Sleeps 2 – $521
Nature View – Sleeps 4 – $546
Nature View King Bed – Sleeps 2 – $551
Courtyard View – Sleeps 4 – $593
Courtyard View King Bed – Sleeps 2 – $598
Nature Fireworks View – Sleeps 4 – $745
Nature Fireworks View King Bed – Sleeps 2 – $750
Standard Room – Club Level – Sleeps 4 – $839
Standard Room King Bed – Club Level – Sleeps 2 – $844
Deluxe Room – Club Level – sleeps 4 – $1,052

May 2-5, 2021
Standard View – Sleeps 4 – $468
Standard View King Bed – Sleeps 2 – $473
Nature View – Sleeps 4 – $508
Nature View King Bed – Sleeps 2 – $513
Courtyard View – Sleeps 4 – $550
Courtyard View King Bed – Sleeps 2 – $555
Nature Fireworks View – Sleeps 4 – $684
Nature Fireworks View King Bed – Sleeps 2 – $689
Standard Room – Club Level – Sleeps 4 – $738
Standard Room King Bed – Club Level – Sleeps 2 – $743
Deluxe Room – Club Level – sleeps 4 – $950

May 6, 2021
Standard View – Sleeps 4 – $478
Standard View King Bed – Sleeps 2 – $483
Nature View – Sleeps 4 – $508
Nature View King Bed – Sleeps 2 – $513
Courtyard View – Sleeps 4 – $560
Courtyard View King Bed – Sleeps 2 – $565
Nature Fireworks View – Sleeps 4 – $699
Nature Fireworks View King Bed – Sleeps 2 – $704
Standard Room – Club Level – Sleeps 4 – $760
Standard Room King Bed – Club Level – Sleeps 2 – $765
Deluxe Room – Club Level – sleeps 4 – $976

May 7-8, 2021
Standard View – Sleeps 4 – $516
Standard View King Bed – Sleeps 2 – $521
Nature View – Sleeps 4 – $546
Nature View King Bed – Sleeps 2 – $551
Courtyard View – Sleeps 4 – $593
Courtyard View King Bed – Sleeps 2 – $598
Nature Fireworks View – Sleeps 4 – $745
Nature Fireworks View King Bed – Sleeps 2 – $750
Standard Room – Club Level – Sleeps 4 – $839
Standard Room King Bed – Club Level – Sleeps 2 – $844
Deluxe Room – Club Level – sleeps 4 – $1,052

May 9-12, 2021
Standard View – Sleeps 4 – $468
Standard View King Bed – Sleeps 2 – $473
Nature View – Sleeps 4 – $508
Nature View King Bed – Sleeps 2 – $513
Courtyard View – Sleeps 4 – $550
Courtyard View King Bed – Sleeps 2 – $555
Nature Fireworks View – Sleeps 4 – $684
Nature Fireworks View King Bed – Sleeps 2 – $689
Standard Room – Club Level – Sleeps 4 – $738
Standard Room King Bed – Club Level – Sleeps 2 – $743
Deluxe Room – Club Level – sleeps 4 – $950

May 13, 2021
Standard View – Sleeps 4 – $478
Standard View King Bed – Sleeps 2 – $483
Nature View – Sleeps 4 – $508
Nature View King Bed – Sleeps 2 – $513
Courtyard View – Sleeps 4 – $560
Courtyard View King Bed – Sleeps 2 – $565
Nature Fireworks View – Sleeps 4 – $699
Nature Fireworks View King Bed – Sleeps 2 – $704
Standard Room – Club Level – Sleeps 4 – $760
Standard Room King Bed – Club Level – Sleeps 2 – $765
Deluxe Room – Club Level – sleeps 4 – $976

May 14-15, 2021
Standard View – Sleeps 4 – $516
Standard View King Bed – Sleeps 2 – $521
Nature View – Sleeps 4 – $546
Nature View King Bed – Sleeps 2 – $551
Courtyard View – Sleeps 4 – $593
Courtyard View King Bed – Sleeps 2 – $598
Nature Fireworks View – Sleeps 4 – $745
Nature Fireworks View King Bed – Sleeps 2 – $750
Standard Room – Club Level – Sleeps 4 – $839
Standard Room King Bed – Club Level – Sleeps 2 – $844
Deluxe Room – Club Level – sleeps 4 – $1,052

May 16-19, 2021
Standard View – Sleeps 4 – $468
Standard View King Bed – Sleeps 2 – $473
Nature View – Sleeps 4 – $508
Nature View King Bed – Sleeps 2 – $513
Courtyard View – Sleeps 4 – $550
Courtyard View King Bed – Sleeps 2 – $555
Nature Fireworks View – Sleeps 4 – $684
Nature Fireworks View King Bed – Sleeps 2 – $689
Standard Room – Club Level – Sleeps 4 – $738
Standard Room King Bed – Club Level – Sleeps 2 – $743
Deluxe Room – Club Level – sleeps 4 – $950

May 20, 2021
Standard View – Sleeps 4 – $478
Standard View King Bed – Sleeps 2 – $483
Nature View – Sleeps 4 – $508
Nature View King Bed – Sleeps 2 – $513
Courtyard View – Sleeps 4 – $560
Courtyard View King Bed – Sleeps 2 – $565
Nature Fireworks View – Sleeps 4 – $699
Nature Fireworks View King Bed – Sleeps 2 – $704
Standard Room – Club Level – Sleeps 4 – $760
Standard Room King Bed – Club Level – Sleeps 2 – $765
Deluxe Room – Club Level – sleeps 4 – $976

May 21-22, 2021
Standard View – Sleeps 4 – $516
Standard View King Bed – Sleeps 2 – $521
Nature View – Sleeps 4 – $546
Nature View King Bed – Sleeps 2 – $551
Courtyard View – Sleeps 4 – $593
Courtyard View King Bed – Sleeps 2 – $598
Nature Fireworks View – Sleeps 4 – $745
Nature Fireworks View King Bed – Sleeps 2 – $750
Standard Room – Club Level – Sleeps 4 – $839
Standard Room King Bed – Club Level – Sleeps 2 – $844
Deluxe Room – Club Level – sleeps 4 – $1,052

May 23-26, 2021
Standard View – Sleeps 4 – $468
Standard View King Bed – Sleeps 2 – $473
Nature View – Sleeps 4 – $508
Nature View King Bed – Sleeps 2 – $513
Courtyard View – Sleeps 4 – $550
Courtyard View King Bed – Sleeps 2 – $555
Nature Fireworks View – Sleeps 4 – $684
Nature Fireworks View King Bed – Sleeps 2 – $689
Standard Room – Club Level – Sleeps 4 – $738
Standard Room King Bed – Club Level – Sleeps 2 – $743
Deluxe Room – Club Level – sleeps 4 – $950

May 27, 2021
Standard View – Sleeps 4 – $478
Standard View King Bed – Sleeps 2 – $483
Nature View – Sleeps 4 – $508
Nature View King Bed – Sleeps 2 – $513
Courtyard View – Sleeps 4 – $560
Courtyard View King Bed – Sleeps 2 – $565
Nature Fireworks View – Sleeps 4 – $699
Nature Fireworks View King Bed – Sleeps 2 – $704
Standard Room – Club Level – Sleeps 4 – $760
Standard Room King Bed – Club Level – Sleeps 2 – $765
Deluxe Room – Club Level – sleeps 4 – $976

May 28-30, 2021
Standard View – Sleeps 4 – $535
Standard View King Bed – Sleeps 2 – $540
Nature View – Sleeps 4 – $570
Nature View King Bed – Sleeps 2 – $575
Courtyard View – Sleeps 4 – $610
Courtyard View King Bed – Sleeps 2 – $615
Nature Fireworks View – Sleeps 4 – $790
Nature Fireworks View King Bed – Sleeps 2 – $795
Standard Room – Club Level – Sleeps 4 – $872
Standard Room King Bed – Club Level – Sleeps 2 – $877
Deluxe Room – Club Level – sleeps 4 – $1,082

May 31, 2021
Standard View – Sleeps 4 – $457
Standard View King Bed – Sleeps 2 – $462
Nature View – Sleeps 4 – $501
Nature View King Bed – Sleeps 2 – $506
Courtyard View – Sleeps 4 – $529
Courtyard View King Bed – Sleeps 2 – $534
Nature Fireworks View – Sleeps 4 – $658
Nature Fireworks View King Bed – Sleeps 2 – $663
Standard Room – Club Level – Sleeps 4 – $694
Standard Room King Bed – Club Level – Sleeps 2 – $699
Deluxe Room – Club Level – sleeps 4 – $905

June 1-3, 2021
Standard View – Sleeps 4 – $457
Standard View King Bed – Sleeps 2 – $462
Nature View – Sleeps 4 – $501
Nature View King Bed – Sleeps 2 – $506
Courtyard View – Sleeps 4 – $529
Courtyard View King Bed – Sleeps 2 – $534
Nature Fireworks View – Sleeps 4 – $658
Nature Fireworks View King Bed – Sleeps 2 – $663
Standard Room – Club Level – Sleeps 4 – $694
Standard Room King Bed – Club Level – Sleeps 2 – $699
Deluxe Room – Club Level – sleeps 4 – $905

June 4-5, 2021
Standard View – Sleeps 4 – $458
Standard View King Bed – Sleeps 2 – $463
Nature View – Sleeps 4 – $503
Nature View King Bed – Sleeps 2 – $508
Courtyard View – Sleeps 4 – $531
Courtyard View King Bed – Sleeps 2 – $536
Nature Fireworks View – Sleeps 4 – $658
Nature Fireworks View King Bed – Sleeps 2 – $663
Standard Room – Club Level – Sleeps 4 – $694
Standard Room King Bed – Club Level – Sleeps 2 – $699
Deluxe Room – Club Level – sleeps 4 – $907

June 6-10, 2021
Standard View – Sleeps 4 – $457
Standard View King Bed – Sleeps 2 – $462
Nature View – Sleeps 4 – $501
Nature View King Bed – Sleeps 2 – $506
Courtyard View – Sleeps 4 – $529
Courtyard View King Bed – Sleeps 2 – $534
Nature Fireworks View – Sleeps 4 – $658
Nature Fireworks View King Bed – Sleeps 2 – $663
Standard Room – Club Level – Sleeps 4 – $694
Standard Room King Bed – Club Level – Sleeps 2 – $699
Deluxe Room – Club Level – sleeps 4 – $905

June 11-12, 2021
Standard View – Sleeps 4 – $458
Standard View King Bed – Sleeps 2 – $463
Nature View – Sleeps 4 – $503
Nature View King Bed – Sleeps 2 – $508
Courtyard View – Sleeps 4 – $531
Courtyard View King Bed – Sleeps 2 – $536
Nature Fireworks View – Sleeps 4 – $658
Nature Fireworks View King Bed – Sleeps 2 – $663
Standard Room – Club Level – Sleeps 4 – $694
Standard Room King Bed – Club Level – Sleeps 2 – $699
Deluxe Room – Club Level – sleeps 4 – $907

June 13-17, 2021
Standard View – Sleeps 4 – $457
Standard View King Bed – Sleeps 2 – $462
Nature View – Sleeps 4 – $501
Nature View King Bed – Sleeps 2 – $506
Courtyard View – Sleeps 4 – $529
Courtyard View King Bed – Sleeps 2 – $534
Nature Fireworks View – Sleeps 4 – $658
Nature Fireworks View King Bed – Sleeps 2 – $663
Standard Room – Club Level – Sleeps 4 – $694
Standard Room King Bed – Club Level – Sleeps 2 – $699
Deluxe Room – Club Level – sleeps 4 – $905

June 18-19, 2021
Standard View – Sleeps 4 – $458
Standard View King Bed – Sleeps 2 – $463
Nature View – Sleeps 4 – $503
Nature View King Bed – Sleeps 2 – $508
Courtyard View – Sleeps 4 – $531
Courtyard View King Bed – Sleeps 2 – $536
Nature Fireworks View – Sleeps 4 – $658
Nature Fireworks View King Bed – Sleeps 2 – $663
Standard Room – Club Level – Sleeps 4 – $694
Standard Room King Bed – Club Level – Sleeps 2 – $699
Deluxe Room – Club Level – sleeps 4 – $907

June 20-24, 2021
Standard View – Sleeps 4 – $457
Standard View King Bed – Sleeps 2 – $462
Nature View – Sleeps 4 – $501
Nature View King Bed – Sleeps 2 – $506
Courtyard View – Sleeps 4 – $529
Courtyard View King Bed – Sleeps 2 – $534
Nature Fireworks View – Sleeps 4 – $658
Nature Fireworks View King Bed – Sleeps 2 – $663
Standard Room – Club Level – Sleeps 4 – $694
Standard Room King Bed – Club Level – Sleeps 2 – $699
Deluxe Room – Club Level – sleeps 4 – $905

June 25-26, 2021
Standard View – Sleeps 4 – $458
Standard View King Bed – Sleeps 2 – $463
Nature View – Sleeps 4 – $503
Nature View King Bed – Sleeps 2 – $508
Courtyard View – Sleeps 4 – $531
Courtyard View King Bed – Sleeps 2 – $536
Nature Fireworks View – Sleeps 4 – $658
Nature Fireworks View King Bed – Sleeps 2 – $663
Standard Room – Club Level – Sleeps 4 – $694
Standard Room King Bed – Club Level – Sleeps 2 – $699
Deluxe Room – Club Level – sleeps 4 – $907

June 27-30, 2021
Standard View – Sleeps 4 – $457
Standard View King Bed – Sleeps 2 – $462
Nature View – Sleeps 4 – $501
Nature View King Bed – Sleeps 2 – $506
Courtyard View – Sleeps 4 – $529
Courtyard View King Bed – Sleeps 2 – $534
Nature Fireworks View – Sleeps 4 – $658
Nature Fireworks View King Bed – Sleeps 2 – $663
Standard Room – Club Level – Sleeps 4 – $694
Standard Room King Bed – Club Level – Sleeps 2 – $699
Deluxe Room – Club Level – sleeps 4 – $905

July 1, 2021
Standard View – Sleeps 4 – $457
Standard View King Bed – Sleeps 2 – $462
Nature View – Sleeps 4 – $501
Nature View King Bed – Sleeps 2 – $506
Courtyard View – Sleeps 4 – $529
Courtyard View King Bed – Sleeps 2 – $534
Nature Fireworks View – Sleeps 4 – $658
Nature Fireworks View King Bed – Sleeps 2 – $663
Standard Room – Club Level – Sleeps 4 – $694
Standard Room King Bed – Club Level – Sleeps 2 – $699
Deluxe Room – Club Level – sleeps 4 – $905

July 2-4, 2021
Standard View – Sleeps 4 – $481
Standard View King Bed – Sleeps 2 – $487
Nature View – Sleeps 4 – $529
Nature View King Bed – Sleeps 2 – $534
Courtyard View – Sleeps 4 – $558
Courtyard View King Bed – Sleeps 2 – $563
Nature Fireworks View – Sleeps 4 – $691
Nature Fireworks View King Bed – Sleeps 2 – $697
Standard Room – Club Level – Sleeps 4 – $729
Standard Room King Bed – Club Level – Sleeps 2 – $734
Deluxe Room – Club Level – sleeps 4 – $953

July 5-8, 2021
Standard View – Sleeps 4 – $413
Standard View King Bed – Sleeps 2 – $418
Nature View – Sleeps 4 – $469
Nature View King Bed – Sleeps 2 – $474
Courtyard View – Sleeps 4 – $502
Courtyard View King Bed – Sleeps 2 – $507
Nature Fireworks View – Sleeps 4 – $633
Nature Fireworks View King Bed – Sleeps 2 – $638
Standard Room – Club Level – Sleeps 4 – $669
Standard Room King Bed – Club Level – Sleeps 2 – $674
Deluxe Room – Club Level – sleeps 4 – $908

July 9-10, 2021
Standard View – Sleeps 4 – $413
Standard View King Bed – Sleeps 2 – $418
Nature View – Sleeps 4 – $469
Nature View King Bed – Sleeps 2 – $474
Courtyard View – Sleeps 4 – $502
Courtyard View King Bed – Sleeps 2 – $507
Nature Fireworks View – Sleeps 4 – $633
Nature Fireworks View King Bed – Sleeps 2 – $638
Standard Room – Club Level – Sleeps 4 – $674
Standard Room King Bed – Club Level – Sleeps 2 – $679
Deluxe Room – Club Level – sleeps 4 – $913

July 11-15, 2021
Standard View – Sleeps 4 – $413
Standard View King Bed – Sleeps 2 – $418
Nature View – Sleeps 4 – $469
Nature View King Bed – Sleeps 2 – $474
Courtyard View – Sleeps 4 – $502
Courtyard View King Bed – Sleeps 2 – $507
Nature Fireworks View – Sleeps 4 – $633
Nature Fireworks View King Bed – Sleeps 2 – $638
Standard Room – Club Level – Sleeps 4 – $669
Standard Room King Bed – Club Level – Sleeps 2 – $674
Deluxe Room – Club Level – sleeps 4 – $908

July 16-17, 2021
Standard View – Sleeps 4 – $413
Standard View King Bed – Sleeps 2 – $418
Nature View – Sleeps 4 – $469
Nature View King Bed – Sleeps 2 – $474
Courtyard View – Sleeps 4 – $502
Courtyard View King Bed – Sleeps 2 – $507
Nature Fireworks View – Sleeps 4 – $633
Nature Fireworks View King Bed – Sleeps 2 – $638
Standard Room – Club Level – Sleeps 4 – $674
Standard Room King Bed – Club Level – Sleeps 2 – $679
Deluxe Room – Club Level – sleeps 4 – $913

July 18-22, 2021
Standard View – Sleeps 4 – $413
Standard View King Bed – Sleeps 2 – $418
Nature View – Sleeps 4 – $469
Nature View King Bed – Sleeps 2 – $474
Courtyard View – Sleeps 4 – $502
Courtyard View King Bed – Sleeps 2 – $507
Nature Fireworks View – Sleeps 4 – $633
Nature Fireworks View King Bed – Sleeps 2 – $638
Standard Room – Club Level – Sleeps 4 – $669
Standard Room King Bed – Club Level – Sleeps 2 – $674
Deluxe Room – Club Level – sleeps 4 – $908

July 23-24, 2021
Standard View – Sleeps 4 – $413
Standard View King Bed – Sleeps 2 – $418
Nature View – Sleeps 4 – $469
Nature View King Bed – Sleeps 2 – $474
Courtyard View – Sleeps 4 – $502
Courtyard View King Bed – Sleeps 2 – $507
Nature Fireworks View – Sleeps 4 – $633
Nature Fireworks View King Bed – Sleeps 2 – $638
Standard Room – Club Level – Sleeps 4 – $674
Standard Room King Bed – Club Level – Sleeps 2 – $679
Deluxe Room – Club Level – sleeps 4 – $913

July 25-29, 2021
Standard View – Sleeps 4 – $413
Standard View King Bed – Sleeps 2 – $418
Nature View – Sleeps 4 – $469
Nature View King Bed – Sleeps 2 – $474
Courtyard View – Sleeps 4 – $502
Courtyard View King Bed – Sleeps 2 – $507
Nature Fireworks View – Sleeps 4 – $633
Nature Fireworks View King Bed – Sleeps 2 – $638
Standard Room – Club Level – Sleeps 4 – $669
Standard Room King Bed – Club Level – Sleeps 2 – $674
Deluxe Room – Club Level – sleeps 4 – $908

July 30-31, 2021
Standard View – Sleeps 4 – $413
Standard View King Bed – Sleeps 2 – $418
Nature View – Sleeps 4 – $469
Nature View King Bed – Sleeps 2 – $474
Courtyard View – Sleeps 4 – $502
Courtyard View King Bed – Sleeps 2 – $507
Nature Fireworks View – Sleeps 4 – $633
Nature Fireworks View King Bed – Sleeps 2 – $638
Standard Room – Club Level – Sleeps 4 – $674
Standard Room King Bed – Club Level – Sleeps 2 – $679
Deluxe Room – Club Level – sleeps 4 – $913

August 1-5,2021
Standard View – Sleeps 4 – $413
Standard View King Bed – Sleeps 2 – $418
Nature View – Sleeps 4 – $469
Nature View King Bed – Sleeps 2 – $474
Courtyard View – Sleeps 4 – $502
Courtyard View King Bed – Sleeps 2 – $507
Nature Fireworks View – Sleeps 4 – $633
Nature Fireworks View King Bed – Sleeps 2 – $638
Standard Room – Club Level – Sleeps 4 – $669
Standard Room King Bed – Club Level – Sleeps 2 – $674
Deluxe Room – Club Level – sleeps 4 – $908

August 6-7, 2021
Standard View – Sleeps 4 – $413
Standard View King Bed – Sleeps 2 – $418
Nature View – Sleeps 4 – $469
Nature View King Bed – Sleeps 2 – $474
Courtyard View – Sleeps 4 – $502
Courtyard View King Bed – Sleeps 2 – $507
Nature Fireworks View – Sleeps 4 – $633
Nature Fireworks View King Bed – Sleeps 2 – $638
Standard Room – Club Level – Sleeps 4 – $674
Standard Room King Bed – Club Level – Sleeps 2 – $679
Deluxe Room – Club Level – sleeps 4 – $913

August 8-12, 2021
Standard View – Sleeps 4 – $413
Standard View King Bed – Sleeps 2 – $418
Nature View – Sleeps 4 – $469
Nature View King Bed – Sleeps 2 – $474
Courtyard View – Sleeps 4 – $502
Courtyard View King Bed – Sleeps 2 – $507
Nature Fireworks View – Sleeps 4 – $633
Nature Fireworks View King Bed – Sleeps 2 – $638
Standard Room – Club Level – Sleeps 4 – $669
Standard Room King Bed – Club Level – Sleeps 2 – $674
Deluxe Room – Club Level – sleeps 4 – $908

August 13-14, 2021
Standard View – Sleeps 4 – $413
Standard View King Bed – Sleeps 2 – $418
Nature View – Sleeps 4 – $469
Nature View King Bed – Sleeps 2 – $474
Courtyard View – Sleeps 4 – $502
Courtyard View King Bed – Sleeps 2 – $507
Nature Fireworks View – Sleeps 4 – $633
Nature Fireworks View King Bed – Sleeps 2 – $638
Standard Room – Club Level – Sleeps 4 – $674
Standard Room King Bed – Club Level – Sleeps 2 – $679
Deluxe Room – Club Level – sleeps 4 – $913

August 15-19, 2021
Standard View – Sleeps 4 – $413
Standard View King Bed – Sleeps 2 – $418
Nature View – Sleeps 4 – $469
Nature View King Bed – Sleeps 2 – $474
Courtyard View – Sleeps 4 – $502
Courtyard View King Bed – Sleeps 2 – $507
Nature Fireworks View – Sleeps 4 – $633
Nature Fireworks View King Bed – Sleeps 2 – $638
Standard Room – Club Level – Sleeps 4 – $669
Standard Room King Bed – Club Level – Sleeps 2 – $674
Deluxe Room – Club Level – sleeps 4 – $908

August 20-21, 2021
Standard View – Sleeps 4 – $416
Standard View King Bed – Sleeps 2 – $421
Nature View – Sleeps 4 – $492
Nature View King Bed – Sleeps 2 – $497
Courtyard View – Sleeps 4 – $526
Courtyard View King Bed – Sleeps 2 – $531
Nature Fireworks View – Sleeps 4 – $651
Nature Fireworks View King Bed – Sleeps 2 – $656
Standard Room – Club Level – Sleeps 4 – $677
Standard Room King Bed – Club Level – Sleeps 2 – $682
Deluxe Room – Club Level – sleeps 4 – $873

August 22-26, 2021
Standard View – Sleeps 4 – $384
Standard View King Bed – Sleeps 2 – $389
Nature View – Sleeps 4 – $446
Nature View King Bed – Sleeps 2 – $451
Courtyard View – Sleeps 4 – $482
Courtyard View King Bed – Sleeps 2 – $487
Nature Fireworks View – Sleeps 4 – $610
Nature Fireworks View King Bed – Sleeps 2 – $615
Standard Room – Club Level – Sleeps 4 – $630
Standard Room King Bed – Club Level – Sleeps 2 – $635
Deluxe Room – Club Level – sleeps 4 – $809

August 27-28, 2021
Standard View – Sleeps 4 – $416
Standard View King Bed – Sleeps 2 – $421
Nature View – Sleeps 4 – $492
Nature View King Bed – Sleeps 2 – $497
Courtyard View – Sleeps 4 – $526
Courtyard View King Bed – Sleeps 2 – $531
Nature Fireworks View – Sleeps 4 – $651
Nature Fireworks View King Bed – Sleeps 2 – $656
Standard Room – Club Level – Sleeps 4 – $677
Standard Room King Bed – Club Level – Sleeps 2 – $682
Deluxe Room – Club Level – sleeps 4 – $873

August 29-31, 2021
Standard View – Sleeps 4 – $384
Standard View King Bed – Sleeps 2 – $389
Nature View – Sleeps 4 – $446
Nature View King Bed – Sleeps 2 – $451
Courtyard View – Sleeps 4 – $482
Courtyard View King Bed – Sleeps 2 – $487
Nature Fireworks View – Sleeps 4 – $610
Nature Fireworks View King Bed – Sleeps 2 – $615
Standard Room – Club Level – Sleeps 4 – $630
Standard Room King Bed – Club Level – Sleeps 2 – $635
Deluxe Room – Club Level – sleeps 4 – $809

September 1-2, 2021
Standard View – Sleeps 4 – $384
Standard View King Bed – Sleeps 2 – $389
Nature View – Sleeps 4 – $446
Nature View King Bed – Sleeps 2 – $451
Courtyard View – Sleeps 4 – $482
Courtyard View King Bed – Sleeps 2 – $487
Nature Fireworks View – Sleeps 4 – $610
Nature Fireworks View King Bed – Sleeps 2 – $615
Standard Room – Club Level – Sleeps 4 – $630
Standard Room King Bed – Club Level – Sleeps 2 – $635
Deluxe Room – Club Level – sleeps 4 – $809

September 3-5, 2021
Standard View – Sleeps 4 – $464
Standard View King Bed – Sleeps 2 – $469
Nature View – Sleeps 4 – $527
Nature View King Bed – Sleeps 2 – $532
Courtyard View – Sleeps 4 – $565
Courtyard View King Bed – Sleeps 2 – $570
Nature Fireworks View – Sleeps 4 – $726
Nature Fireworks View King Bed – Sleeps 2 – $731
Standard Room – Club Level – Sleeps 4 – $759
Standard Room King Bed – Club Level – Sleeps 2 – $764
Deluxe Room – Club Level – sleeps 4 – $953

September 6-9, 2021
Standard View – Sleeps 4 – $384
Standard View King Bed – Sleeps 2 – $389
Nature View – Sleeps 4 – $446
Nature View King Bed – Sleeps 2 – $451
Courtyard View – Sleeps 4 – $482
Courtyard View King Bed – Sleeps 2 – $487
Nature Fireworks View – Sleeps 4 – $610
Nature Fireworks View King Bed – Sleeps 2 – $615
Standard Room – Club Level – Sleeps 4 – $630
Standard Room King Bed – Club Level – Sleeps 2 – $635
Deluxe Room – Club Level – sleeps 4 – $809

September 10-11, 2021
Standard View – Sleeps 4 – $416
Standard View King Bed – Sleeps 2 – $421
Nature View – Sleeps 4 – $492
Nature View King Bed – Sleeps 2 – $497
Courtyard View – Sleeps 4 – $526
Courtyard View King Bed – Sleeps 2 – $531
Nature Fireworks View – Sleeps 4 – $651
Nature Fireworks View King Bed – Sleeps 2 – $656
Standard Room – Club Level – Sleeps 4 – $677
Standard Room King Bed – Club Level – Sleeps 2 – $682
Deluxe Room – Club Level – sleeps 4 – $873

September 12-16, 2021
Standard View – Sleeps 4 – $384
Standard View King Bed – Sleeps 2 – $389
Nature View – Sleeps 4 – $446
Nature View King Bed – Sleeps 2 – $451
Courtyard View – Sleeps 4 – $482
Courtyard View King Bed – Sleeps 2 – $487
Nature Fireworks View – Sleeps 4 – $610
Nature Fireworks View King Bed – Sleeps 2 – $615
Standard Room – Club Level – Sleeps 4 – $630
Standard Room King Bed – Club Level – Sleeps 2 – $635
Deluxe Room – Club Level – sleeps 4 – $809

September 17-18, 2021
Standard View – Sleeps 4 – $508
Standard View King Bed – Sleeps 2 – $513
Nature View – Sleeps 4 – $520
Nature View King Bed – Sleeps 2 – $525
Courtyard View – Sleeps 4 – $556
Courtyard View King Bed – Sleeps 2 – $561
Nature Fireworks View – Sleeps 4 – $741
Nature Fireworks View King Bed – Sleeps 2 – $746
Standard Room – Club Level – Sleeps 4 – $815
Standard Room King Bed – Club Level – Sleeps 2 – $820
Deluxe Room – Club Level – sleeps 4 – $1,043

September 19-22, 2021
Standard View – Sleeps 4 – $464
Standard View King Bed – Sleeps 2 – $469
Nature View – Sleeps 4 – $476
Nature View King Bed – Sleeps 2 – $481
Courtyard View – Sleeps 4 – $492
Courtyard View King Bed – Sleeps 2 – $497
Nature Fireworks View – Sleeps 4 – $662
Nature Fireworks View King Bed – Sleeps 2 – $667
Standard Room – Club Level – Sleeps 4 – $734
Standard Room King Bed – Club Level – Sleeps 2 – $739
Deluxe Room – Club Level – sleeps 4 – $958

September 23, 2021
Standard View – Sleeps 4 – $476
Standard View King Bed – Sleeps 2 – $481
Nature View – Sleeps 4 – $488
Nature View King Bed – Sleeps 2 – $493
Courtyard View – Sleeps 4 – $509
Courtyard View King Bed – Sleeps 2 – $514
Nature Fireworks View – Sleeps 4 – $682
Nature Fireworks View King Bed – Sleeps 2 – $687
Standard Room – Club Level – Sleeps 4 – $734
Standard Room King Bed – Club Level – Sleeps 2 – $739
Deluxe Room – Club Level – sleeps 4 – $958

September 24-25, 2021
Standard View – Sleeps 4 – $508
Standard View King Bed – Sleeps 2 – $513
Nature View – Sleeps 4 – $520
Nature View King Bed – Sleeps 2 – $525
Courtyard View – Sleeps 4 – $556
Courtyard View King Bed – Sleeps 2 – $561
Nature Fireworks View – Sleeps 4 – $741
Nature Fireworks View King Bed – Sleeps 2 – $746
Standard Room – Club Level – Sleeps 4 – $815
Standard Room King Bed – Club Level – Sleeps 2 – $820
Deluxe Room – Club Level – sleeps 4 – $1,043

September 26-29, 2021
Standard View – Sleeps 4 – $464
Standard View King Bed – Sleeps 2 – $469
Nature View – Sleeps 4 – $476
Nature View King Bed – Sleeps 2 – $481
Courtyard View – Sleeps 4 – $492
Courtyard View King Bed – Sleeps 2 – $497
Nature Fireworks View – Sleeps 4 – $662
Nature Fireworks View King Bed – Sleeps 2 – $667
Standard Room – Club Level – Sleeps 4 – $734
Standard Room King Bed – Club Level – Sleeps 2 – $739
Deluxe Room – Club Level – sleeps 4 – $958

September 30, 2021
Standard View – Sleeps 4 – $476
Standard View King Bed – Sleeps 2 – $481
Nature View – Sleeps 4 – $488
Nature View King Bed – Sleeps 2 – $493
Courtyard View – Sleeps 4 – $509
Courtyard View King Bed – Sleeps 2 – $514
Nature Fireworks View – Sleeps 4 – $682
Nature Fireworks View King Bed – Sleeps 2 – $687
Standard Room – Club Level – Sleeps 4 – $734
Standard Room King Bed – Club Level – Sleeps 2 – $739
Deluxe Room – Club Level – sleeps 4 – $958

October 1-2, 2021
Standard View – Sleeps 4 – $545
Standard View King Bed – Sleeps 2 – $550
Nature View – Sleeps 4 – $557
Nature View King Bed – Sleeps 2 – $563
Courtyard View – Sleeps 4 – $596
Courtyard View King Bed – Sleeps 2 – $601
Nature Fireworks View – Sleeps 4 – $795
Nature Fireworks View King Bed – Sleeps 2 – $800
Standard Room – Club Level – Sleeps 4 – $874
Standard Room King Bed – Club Level – Sleeps 2 – $879
Deluxe Room – Club Level – sleeps 4 – $1,118

October 3-6, 2021
Standard View – Sleeps 4 – $472
Standard View King Bed – Sleeps 2 – $477
Nature View – Sleeps 4 – $483
Nature View King Bed – Sleeps 2 – $488
Courtyard View – Sleeps 4 – $500
Courtyard View King Bed – Sleeps 2 – $505
Nature Fireworks View – Sleeps 4 – $673
Nature Fireworks View King Bed – Sleeps 2 – $678
Standard Room – Club Level – Sleeps 4 – $716
Standard Room King Bed – Club Level – Sleeps 2 – $721
Deluxe Room – Club Level – sleeps 4 – $943

October 7, 2021
Standard View – Sleeps 4 – $485
Standard View King Bed – Sleeps 2 – $490
Nature View – Sleeps 4 – $496
Nature View King Bed – Sleeps 2 – $501
Courtyard View – Sleeps 4 – $518
Courtyard View King Bed – Sleeps 2 – $523
Nature Fireworks View – Sleeps 4 – $694
Nature Fireworks View King Bed – Sleeps 2 – $699
Standard Room – Club Level – Sleeps 4 – $745
Standard Room King Bed – Club Level – Sleeps 2 – $750
Deluxe Room – Club Level – sleeps 4 – $969

October 8-10, 2021
Standard View – Sleeps 4 – $546
Standard View King Bed – Sleeps 2 – $551
Nature View – Sleeps 4 – $565
Nature View King Bed – Sleeps 2 – $570
Courtyard View – Sleeps 4 – $618
Courtyard View King Bed – Sleeps 2 – $623
Nature Fireworks View – Sleeps 4 – $814
Nature Fireworks View King Bed – Sleeps 2 – $819
Standard Room – Club Level – Sleeps 4 – $905
Standard Room King Bed – Club Level – Sleeps 2 – $910
Deluxe Room – Club Level – sleeps 4 – $1,173

October 11-13, 2021
Standard View – Sleeps 4 – $470
Standard View King Bed – Sleeps 2 – $475
Nature View – Sleeps 4 – $492
Nature View King Bed – Sleeps 2 – $497
Courtyard View – Sleeps 4 – $537
Courtyard View King Bed – Sleeps 2 – $542
Nature Fireworks View – Sleeps 4 – $713
Nature Fireworks View King Bed – Sleeps 2 – $718
Standard Room – Club Level – Sleeps 4 – $770
Standard Room King Bed – Club Level – Sleeps 2 – $775
Deluxe Room – Club Level – sleeps 4 – $996

October 14, 2021
Standard View – Sleeps 4 – $483
Standard View King Bed – Sleeps 2 – $488
Nature View – Sleeps 4 – $503
Nature View King Bed – Sleeps 2 – $508
Courtyard View – Sleeps 4 – $554
Courtyard View King Bed – Sleeps 2 – $559
Nature Fireworks View – Sleeps 4 – $745
Nature Fireworks View King Bed – Sleeps 2 – $750
Standard Room – Club Level – Sleeps 4 – $796
Standard Room King Bed – Club Level – Sleeps 2 – $801
Deluxe Room – Club Level – sleeps 4 – $1,039

October 15-16, 2021
Standard View – Sleeps 4 – $519
Standard View King Bed – Sleeps 2 – $524
Nature View – Sleeps 4 – $536
Nature View King Bed – Sleeps 2 – $541
Courtyard View – Sleeps 4 – $596
Courtyard View King Bed – Sleeps 2 – $601
Nature Fireworks View – Sleeps 4 – $831
Nature Fireworks View King Bed – Sleeps 2 – $836
Standard Room – Club Level – Sleeps 4 – $874
Standard Room King Bed – Club Level – Sleeps 2 – $879
Deluxe Room – Club Level – sleeps 4 – $1,164

October 17-20, 2021
Standard View – Sleeps 4 – $470
Standard View King Bed – Sleeps 2 – $475
Nature View – Sleeps 4 – $492
Nature View King Bed – Sleeps 2 – $497
Courtyard View – Sleeps 4 – $537
Courtyard View King Bed – Sleeps 2 – $542
Nature Fireworks View – Sleeps 4 – $713
Nature Fireworks View King Bed – Sleeps 2 – $718
Standard Room – Club Level – Sleeps 4 – $770
Standard Room King Bed – Club Level – Sleeps 2 – $775
Deluxe Room – Club Level – sleeps 4 – $996

October 21, 2021
Standard View – Sleeps 4 – $483
Standard View King Bed – Sleeps 2 – $488
Nature View – Sleeps 4 – $503
Nature View King Bed – Sleeps 2 – $508
Courtyard View – Sleeps 4 – $554
Courtyard View King Bed – Sleeps 2 – $559
Nature Fireworks View – Sleeps 4 – $745
Nature Fireworks View King Bed – Sleeps 2 – $750
Standard Room – Club Level – Sleeps 4 – $796
Standard Room King Bed – Club Level – Sleeps 2 – $801
Deluxe Room – Club Level – sleeps 4 – $1,039

October 22-23, 2021
Standard View – Sleeps 4 – $519
Standard View King Bed – Sleeps 2 – $524
Nature View – Sleeps 4 – $536
Nature View King Bed – Sleeps 2 – $541
Courtyard View – Sleeps 4 – $596
Courtyard View King Bed – Sleeps 2 – $601
Nature Fireworks View – Sleeps 4 – $831
Nature Fireworks View King Bed – Sleeps 2 – $836
Standard Room – Club Level – Sleeps 4 – $874
Standard Room King Bed – Club Level – Sleeps 2 – $879
Deluxe Room – Club Level – sleeps 4 – $1,164

October 24-27, 2021
Standard View – Sleeps 4 – $470
Standard View King Bed – Sleeps 2 – $475
Nature View – Sleeps 4 – $492
Nature View King Bed – Sleeps 2 – $497
Courtyard View – Sleeps 4 – $537
Courtyard View King Bed – Sleeps 2 – $542
Nature Fireworks View – Sleeps 4 – $713
Nature Fireworks View King Bed – Sleeps 2 – $718
Standard Room – Club Level – Sleeps 4 – $770
Standard Room King Bed – Club Level – Sleeps 2 – $775
Deluxe Room – Club Level – sleeps 4 – $996

October 28, 2021
Standard View – Sleeps 4 – $483
Standard View King Bed – Sleeps 2 – $488
Nature View – Sleeps 4 – $503
Nature View King Bed – Sleeps 2 – $508
Courtyard View – Sleeps 4 – $554
Courtyard View King Bed – Sleeps 2 – $559
Nature Fireworks View – Sleeps 4 – $745
Nature Fireworks View King Bed – Sleeps 2 – $750
Standard Room – Club Level – Sleeps 4 – $796
Standard Room King Bed – Club Level – Sleeps 2 – $801
Deluxe Room – Club Level – sleeps 4 – $1,039

October 29-30, 2021
Standard View – Sleeps 4 – $552
Standard View King Bed – Sleeps 2 – $557
Nature View – Sleeps 4 – $586
Nature View King Bed – Sleeps 2 – $591
Courtyard View – Sleeps 4 – $618
Courtyard View King Bed – Sleeps 2 – $623
Nature Fireworks View – Sleeps 4 – $793
Nature Fireworks View King Bed – Sleeps 2 – $798
Standard Room – Club Level – Sleeps 4 – $892
Standard Room King Bed – Club Level – Sleeps 2 – $897
Deluxe Room – Club Level – sleeps 4 – $1,120

October 31, 2021
Standard View – Sleeps 4 – $497
Standard View King Bed – Sleeps 2 – $502
Nature View – Sleeps 4 – $543
Nature View King Bed – Sleeps 2 – $548
Courtyard View – Sleeps 4 – $582
Courtyard View King Bed – Sleeps 2 – $587
Nature Fireworks View – Sleeps 4 – $732
Nature Fireworks View King Bed – Sleeps 2 – $737
Standard Room – Club Level – Sleeps 4 – $789
Standard Room King Bed – Club Level – Sleeps 2 – $794
Deluxe Room – Club Level – sleeps 4 – $1,007

November 1-3, 2021
Standard View – Sleeps 4 – $497
Standard View King Bed – Sleeps 2 – $502
Nature View – Sleeps 4 – $543
Nature View King Bed – Sleeps 2 – $548
Courtyard View – Sleeps 4 – $582
Courtyard View King Bed – Sleeps 2 – $587
Nature Fireworks View – Sleeps 4 – $732
Nature Fireworks View King Bed – Sleeps 2 – $737
Standard Room – Club Level – Sleeps 4 – $789
Standard Room King Bed – Club Level – Sleeps 2 – $794
Deluxe Room – Club Level – sleeps 4 – $1,007

November 4-6, 2021
Standard View – Sleeps 4 – $554
Standard View King Bed – Sleeps 2 – $559
Nature View – Sleeps 4 – $596
Nature View King Bed – Sleeps 2 – $601
Courtyard View – Sleeps 4 – $623
Courtyard View King Bed – Sleeps 2 – $628
Nature Fireworks View – Sleeps 4 – $850
Nature Fireworks View King Bed – Sleeps 2 – $855
Standard Room – Club Level – Sleeps 4 – $916
Standard Room King Bed – Club Level – Sleeps 2 – $921
Deluxe Room – Club Level – sleeps 4 – $1,256

November 7-10, 2021
Standard View – Sleeps 4 – $470
Standard View King Bed – Sleeps 2 – $475
Nature View – Sleeps 4 – $492
Nature View King Bed – Sleeps 2 – $497
Courtyard View – Sleeps 4 – $537
Courtyard View King Bed – Sleeps 2 – $542
Nature Fireworks View – Sleeps 4 – $713
Nature Fireworks View King Bed – Sleeps 2 – $718
Standard Room – Club Level – Sleeps 4 – $770
Standard Room King Bed – Club Level – Sleeps 2 – $775
Deluxe Room – Club Level – sleeps 4 – $996

November 11, 2021
Standard View – Sleeps 4 – $483
Standard View King Bed – Sleeps 2 – $488
Nature View – Sleeps 4 – $503
Nature View King Bed – Sleeps 2 – $508
Courtyard View – Sleeps 4 – $554
Courtyard View King Bed – Sleeps 2 – $559
Nature Fireworks View – Sleeps 4 – $745
Nature Fireworks View King Bed – Sleeps 2 – $750
Standard Room – Club Level – Sleeps 4 – $796
Standard Room King Bed – Club Level – Sleeps 2 – $801
Deluxe Room – Club Level – sleeps 4 – $1,039

November 12-13, 2021
Standard View – Sleeps 4 – $519
Standard View King Bed – Sleeps 2 – $524
Nature View – Sleeps 4 – $536
Nature View King Bed – Sleeps 2 – $541
Courtyard View – Sleeps 4 – $596
Courtyard View King Bed – Sleeps 2 – $601
Nature Fireworks View – Sleeps 4 – $831
Nature Fireworks View King Bed – Sleeps 2 – $836
Standard Room – Club Level – Sleeps 4 – $874
Standard Room King Bed – Club Level – Sleeps 2 – $879
Deluxe Room – Club Level – sleeps 4 – $1,164

November 14-17, 2021
Standard View – Sleeps 4 – $470
Standard View King Bed – Sleeps 2 – $475
Nature View – Sleeps 4 – $492
Nature View King Bed – Sleeps 2 – $497
Courtyard View – Sleeps 4 – $537
Courtyard View King Bed – Sleeps 2 – $542
Nature Fireworks View – Sleeps 4 – $713
Nature Fireworks View King Bed – Sleeps 2 – $718
Standard Room – Club Level – Sleeps 4 – $770
Standard Room King Bed – Club Level – Sleeps 2 – $775
Deluxe Room – Club Level – sleeps 4 – $996

November 18, 2021
Standard View – Sleeps 4 – $483
Standard View King Bed – Sleeps 2 – $488
Nature View – Sleeps 4 – $503
Nature View King Bed – Sleeps 2 – $508
Courtyard View – Sleeps 4 – $554
Courtyard View King Bed – Sleeps 2 – $559
Nature Fireworks View – Sleeps 4 – $745
Nature Fireworks View King Bed – Sleeps 2 – $750
Standard Room – Club Level – Sleeps 4 – $796
Standard Room King Bed – Club Level – Sleeps 2 – $801
Deluxe Room – Club Level – sleeps 4 – $1,039

November 19-20, 2021
Standard View – Sleeps 4 – $519
Standard View King Bed – Sleeps 2 – $524
Nature View – Sleeps 4 – $536
Nature View King Bed – Sleeps 2 – $541
Courtyard View – Sleeps 4 – $596
Courtyard View King Bed – Sleeps 2 – $601
Nature Fireworks View – Sleeps 4 – $831
Nature Fireworks View King Bed – Sleeps 2 – $836
Standard Room – Club Level – Sleeps 4 – $874
Standard Room King Bed – Club Level – Sleeps 2 – $879
Deluxe Room – Club Level – sleeps 4 – $1,164

November 21-22, 2021
Standard View – Sleeps 4 – $470
Standard View King Bed – Sleeps 2 – $475
Nature View – Sleeps 4 – $492
Nature View King Bed – Sleeps 2 – $497
Courtyard View – Sleeps 4 – $537
Courtyard View King Bed – Sleeps 2 – $542
Nature Fireworks View – Sleeps 4 – $713
Nature Fireworks View King Bed – Sleeps 2 – $718
Standard Room – Club Level – Sleeps 4 – $770
Standard Room King Bed – Club Level – Sleeps 2 – $775
Deluxe Room – Club Level – sleeps 4 – $996

November 23-26, 2021
Standard View – Sleeps 4 – $582
Standard View King Bed – Sleeps 2 – $587
Nature View – Sleeps 4 – $599
Nature View King Bed – Sleeps 2 – $604
Courtyard View – Sleeps 4 – $655
Courtyard View King Bed – Sleeps 2 – $660
Nature Fireworks View – Sleeps 4 – $868
Nature Fireworks View King Bed – Sleeps 2 – $873
Standard Room – Club Level – Sleeps 4 – $959
Standard Room King Bed – Club Level – Sleeps 2 – $964
Deluxe Room – Club Level – sleeps 4 – $1,345

November 27, 2021
Standard View – Sleeps 4 – $519
Standard View King Bed – Sleeps 2 – $524
Nature View – Sleeps 4 – $536
Nature View King Bed – Sleeps 2 – $541
Courtyard View – Sleeps 4 – $596
Courtyard View King Bed – Sleeps 2 – $601
Nature Fireworks View – Sleeps 4 – $831
Nature Fireworks View King Bed – Sleeps 2 – $836
Standard Room – Club Level – Sleeps 4 – $874
Standard Room King Bed – Club Level – Sleeps 2 – $879
Deluxe Room – Club Level – sleeps 4 – $1,164

November 28-30, 2021
Standard View – Sleeps 4 – $470
Standard View King Bed – Sleeps 2 – $475
Nature View – Sleeps 4 – $492
Nature View King Bed – Sleeps 2 – $497
Courtyard View – Sleeps 4 – $537
Courtyard View King Bed – Sleeps 2 – $542
Nature Fireworks View – Sleeps 4 – $713
Nature Fireworks View King Bed – Sleeps 2 – $718
Standard Room – Club Level – Sleeps 4 – $770
Standard Room King Bed – Club Level – Sleeps 2 – $775
Deluxe Room – Club Level – sleeps 4 – $996

December 1, 2021
Standard View – Sleeps 4 – $470
Standard View King Bed – Sleeps 2 – $475
Nature View – Sleeps 4 – $492
Nature View King Bed – Sleeps 2 – $497
Courtyard View – Sleeps 4 – $537
Courtyard View King Bed – Sleeps 2 – $542
Nature Fireworks View – Sleeps 4 – $713
Nature Fireworks View King Bed – Sleeps 2 – $718
Standard Room – Club Level – Sleeps 4 – $770
Standard Room King Bed – Club Level – Sleeps 2 – $775
Deluxe Room – Club Level – sleeps 4 – $996

December 2, 2021
Standard View – Sleeps 4 – $483
Standard View King Bed – Sleeps 2 – $488
Nature View – Sleeps 4 – $503
Nature View King Bed – Sleeps 2 – $508
Courtyard View – Sleeps 4 – $554
Courtyard View King Bed – Sleeps 2 – $559
Nature Fireworks View – Sleeps 4 – $745
Nature Fireworks View King Bed – Sleeps 2 – $750
Standard Room – Club Level – Sleeps 4 – $796
Standard Room King Bed – Club Level – Sleeps 2 – $801
Deluxe Room – Club Level – sleeps 4 – $1,039

December 3-4, 2021
Standard View – Sleeps 4 – $565
Standard View King Bed – Sleeps 2 – $571
Nature View – Sleeps 4 – $614
Nature View King Bed – Sleeps 2 – $619
Courtyard View – Sleeps 4 – $659
Courtyard View King Bed – Sleeps 2 – $665
Nature Fireworks View – Sleeps 4 – $829
Nature Fireworks View King Bed – Sleeps 2 – $834
Standard Room – Club Level – Sleeps 4 – $898
Standard Room King Bed – Club Level – Sleeps 2 – $903
Deluxe Room – Club Level – sleeps 4 – $1,133

December 5-8, 2021
Standard View – Sleeps 4 – $505
Standard View King Bed – Sleeps 2 – $510
Nature View – Sleeps 4 – $549
Nature View King Bed – Sleeps 2 – $554
Courtyard View – Sleeps 4 – $590
Courtyard View King Bed – Sleeps 2 – $595
Nature Fireworks View – Sleeps 4 – $743
Nature Fireworks View King Bed – Sleeps 2 – $748
Standard Room – Club Level – Sleeps 4 – $804
Standard Room King Bed – Club Level – Sleeps 2 – $809
Deluxe Room – Club Level – sleeps 4 – $1,015

December 9, 2021
Standard View – Sleeps 4 – $521
Standard View King Bed – Sleeps 2 – $526
Nature View – Sleeps 4 – $554
Nature View King Bed – Sleeps 2 – $559
Courtyard View – Sleeps 4 – $606
Courtyard View King Bed – Sleeps 2 – $611
Nature Fireworks View – Sleeps 4 – $761
Nature Fireworks View King Bed – Sleeps 2 – $766
Standard Room – Club Level – Sleeps 4 – $823
Standard Room King Bed – Club Level – Sleeps 2 – $828
Deluxe Room – Club Level – sleeps 4 – $1,044

December 10-11, 2021
Standard View – Sleeps 4 – $657
Standard View King Bed – Sleeps 2 – $662
Nature View – Sleeps 4 – $683
Nature View King Bed – Sleeps 2 – $688
Courtyard View – Sleeps 4 – $730
Courtyard View King Bed – Sleeps 2 – $735
Nature Fireworks View – Sleeps 4 – $893
Nature Fireworks View King Bed – Sleeps 2 – $898
Standard Room – Club Level – Sleeps 4 – $972
Standard Room King Bed – Club Level – Sleeps 2 – $977
Deluxe Room – Club Level – sleeps 4 – $1,249

December 12-16, 2021
Standard View – Sleeps 4 – $606
Standard View King Bed – Sleeps 2 – $611
Nature View – Sleeps 4 – $623
Nature View King Bed – Sleeps 2 – $628
Courtyard View – Sleeps 4 – $647
Courtyard View King Bed – Sleeps 2 – $652
Nature Fireworks View – Sleeps 4 – $834
Nature Fireworks View King Bed – Sleeps 2 – $839
Standard Room – Club Level – Sleeps 4 – $889
Standard Room King Bed – Club Level – Sleeps 2 – $894
Deluxe Room – Club Level – sleeps 4 – $1,157

December 17-25, 2021
Standard View – Sleeps 4 – $724
Standard View King Bed – Sleeps 2 – $729
Nature View – Sleeps 4 – $738
Nature View King Bed – Sleeps 2 – $743
Courtyard View – Sleeps 4 – $749
Courtyard View King Bed – Sleeps 2 – $754
Nature Fireworks View – Sleeps 4 – $910
Nature Fireworks View King Bed – Sleeps 2 – $915
Standard Room – Club Level – Sleeps 4 – $1,013
Standard Room King Bed – Club Level – Sleeps 2 – $1,018
Deluxe Room – Club Level – sleeps 4 – $1,378

December 26-31, 2021
Standard View – Sleeps 4 – $747
Standard View King Bed – Sleeps 2 – $752
Nature View – Sleeps 4 – $760
Nature View King Bed – Sleeps 2 – $765
Courtyard View – Sleeps 4 – $772
Courtyard View King Bed – Sleeps 2 – $777
Nature Fireworks View – Sleeps 4 – $934
Nature Fireworks View King Bed – Sleeps 2 – $939
Standard Room – Club Level – Sleeps 4 – $1,043
Standard Room King Bed – Club Level – Sleeps 2 – $1,048
Deluxe Room – Club Level – sleeps 4 – $1,420

[/tabgroup]

Looking for a discounted rate for your Disney Vacation? Let The Magic for Less Travel, an Authorized Disney Vacation Planner, work for you. Their concierge services are always provided free of charge, and The Magic for Less Travel will help you find the best published or unpublished discount for your vacation. Already have a vacation booked directly with Disney? Contact The Magic for Less Travel to see if they can help you find a lower rate.

Get a Free Quote