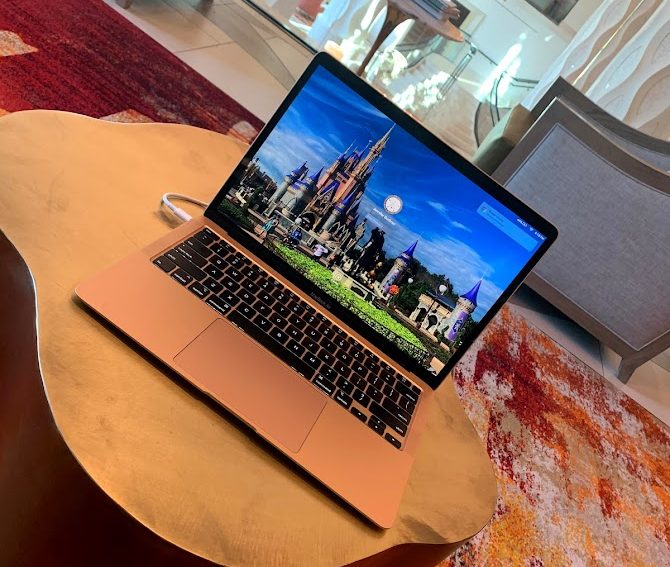 AT&T is the official wireless provider for Walt Disney World and Disneyland.  Complementary Wi-Fi service is available throughout the resort hotels, as well as the theme parks, water parks, and Disney Springs. This wireless service allows guests to utilize the My Disney Experience app throughout their vacation experience.
Theme Park Wi-Fi Information
Disney has installed property-wide, complimentary Wi-Fi at the Walt Disney World Resort. Now, complimentary, high-speed Wi-Fi is now available in the Magic Kingdom Park, EPCOT, Disney's Hollywood Studios, Animal Kingdom, both water parks and Disney Springs. In general, Wi-Fi is available on public access walkways, attraction queues, restaurants (table and quick service), merchandise locations, nighttime spectacular viewing locations (such as Fantasmic!) and bus and monorail platforms.
To connect in the theme parks with your mobile device, look for Walt Disney World-Guest as the network name. However, once the network is selected and terms accepted, guests won't have to log-in again.
Now guests can also recharge electronic and mobile devices for free in the Magic Kingdom. Charging stations are located in the courtyard seating area next to the Rapunzel bathrooms in Fantasyland, and in the gift shop at the end of Space Mountain.  In addition, there's a charging station near Pete's Silly Sideshow in Fantasyland. Also, outside of these areas, if you see a plug-in in a wall, you can try to charge your device there.
It is recommended to use a portable battery. With this service, guests purchase a potable battery and have the opportunity to exchange it an unlimited number of times for a charged battery. In addition, the Portable Charging System come with both types of cords to charge apple devices and a USB for charging android devices. For $30 plus tax, phone charging systems are purchasable at kiosk locations around Walt Disney World. Additionally, many Walt Disney World buses now also have USB plugs in the seats for you to charge in between locations.
Resort Complimentary Wi-Fi Information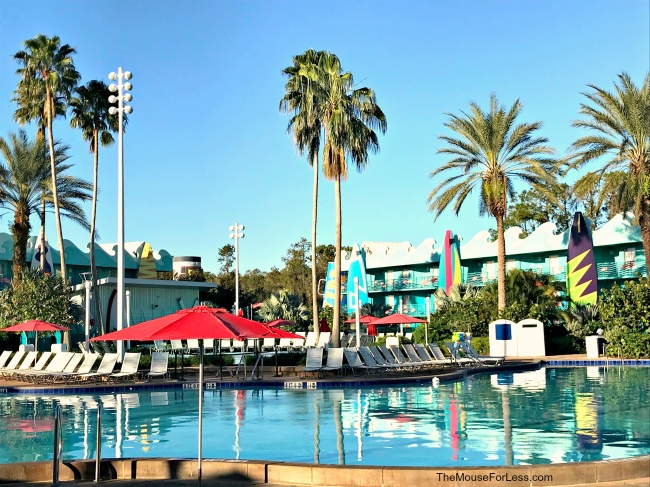 Presently, complimentary Wi-Fi high-speed wireless internet is also available in guest rooms and public areas of all Walt Disney World Resort hotels. Wi-Fi is now available at Fort Wilderness Campground as well. Moreover, complimentary wired Internet access is available to guests. Furthermore, complimentary Wi-Fi can be found in the following common areas of resorts:
Porte Cochere (covered entrance or porch)
Main Lobby
Bus stops
Full-service, Disney-owned Restaurants
Quick Service Restaurants and Food Courts
Merchandise Locations
Feature Pool
Arcades
Concierge Lounges
DVC Member Lounges and Community Halls (except for Disney's Boardwalk Resort)
Convention Center Lobbies and Hallways
In general, the complimentary Wi-Fi network can be accessed using any wireless-enabled device such as a laptop or cell phone. From guest rooms, under network options on your wireless device, select In-room Guest Wi-Fi (Disney). From the lobby, pool and other public areas, choose Public Space Guest Wi-Fi (Disney) under network options. You will be taken to a screen that outlines terms and conditions. Technical Support is available for guests 24 hours a day, 7 days a week by touching 56 on the in-room phone or contacting Walt Disney World Telecom at 407-827-2732. You will be connected to the Internet Access Guest Support team. If your device does not have a wireless interface card installed, one is available for purchase in each resort's business center.