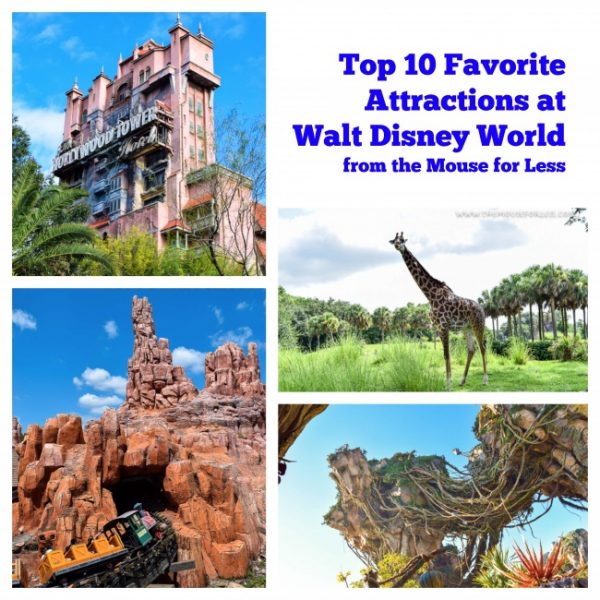 The Walt Disney Resort offers a huge range of attractions for guests to choose – from stage shows to innovative roller coasters, there really is something for everyone. Thanks to the voting of the members of the Mouse for Less Facebook group, we have a definitive list of the Top 10 Favorite Attractions at Walt Disney World (at least as of early 2019).
Within this list you can truly see the whole range and there is bound to be something for everyone.
Before we crown the winners, a few notes. There are well over 70 attractions across the Walt Disney World Resort, and comparing them can be difficult. With such a range, and so many options, one of the challenges to selecting or ranking your favorites is that they are all so different. To help narrow it down, we initially separated the attractions into four "brackets" so some wonderful and unique attractions might not get initially and completely overwhelmed by the super-headliners that everyone know. Even with that, it is really hard to only list ten, so with that in mind, we want to spotlight a few excellent options that didn't quite make the list.
Honorable Mentions
Honorable Mention 1: Pirates of the Caribbean
Finishing just outside the top 10 was Pirates of the Caribbean. This attraction originally opened in Disneyland, and as one of the last attractions Walt himself actually worked on it holds a special place in the hearts of Disney fans. While the Walt Disney World version was not an opening day attraction, guests had such a hunger for it that it was one of the first additions to the park, and if the reactions whenever anything changes are any indication, that hunger is alive and well today.
Honorable Mention 2: Tomorrowland Transit Authority PeopleMover
It is one of the funny things about Walt Disney World that one of the most beloved attractions to many Disney fans is one that you rarely have to wait at all to ride. The Tomorrowland Transit Authority PeopleMover is classic Disney in a nutshell – it is relaxing, family friendly, educational, and innovative. Whether you are wanting to take a break from walking, get a unique view of the castle, catch Space Mountain with the lights on, or just sit back and enjoy the ride, the PeopleMover should be on everyone's list for a day in the Magic Kingdom.
Top Ten Favorite Attractions
10. Toy Story Midway Mania
Before Toy Story Land opened in Disney's Hollywood Studios, Toy Story Midway Mania was routinely one of the most popular attractions in the park, with wait times routinely climbing over an hour within minutes of the park opening. Even with the addition of a third track, this ride is still packed, and its easy to understand why. It is interactive, family friendly, and overall a fun time for everyone.
9. Big Thunder Mountain Railroad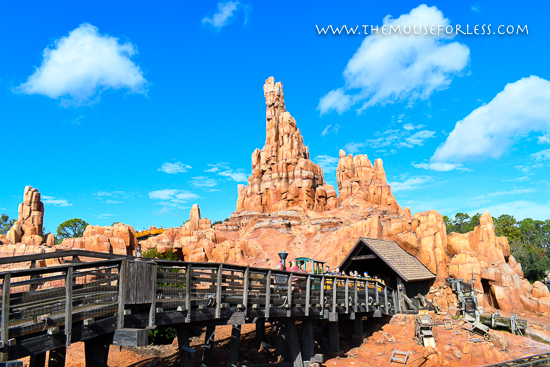 We all love the creativity and innovation Disney brings to its attractions, but there is something to be said about doing something traditional better than anyone else. That is the magic of Big Thunder Mountain Railroad. Runaway mine trains are a mainstay of many amusement and theme parks, but Big Thunder does it to perfection. It is accessible enough to feel like a "stretch" to kids but thrilling enough to be fun for adults, and the design and themeing to be an iconic visual treat for everyone.
8. Festival of the Lion King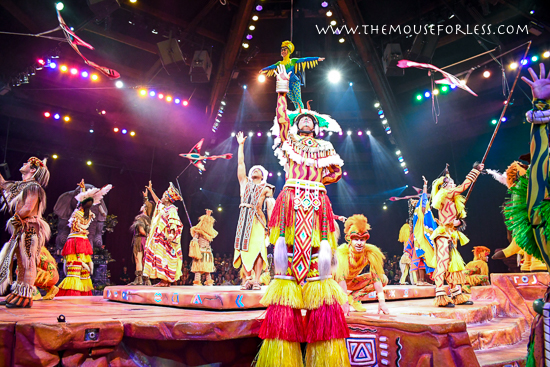 One of the things Disney is known for is the quality of its live entertainment. This is especially true in terms of Broadway, where Disney Theatrical has brought some of our most beloved stories not just to New York, but all across America. While the Festival of the Lion King in Disney's Animal Kingdom is not a direct version of the remarkable Broadway show, it does bring much of the same sensibility for an absolutely fantastic production of dancers, singers, acrobats, and more. While it is the only representative of the "Shows" bracket in the Top 10, one visit will show you why this is such a popular attraction.
7. Expedition Everest
On the other side of Disney's Animal Kingdom is our next attraction – Expedition Everest. From it's imposing presence from a distance, to the fantastic themeing through the queue area, Expedition Everest is an elaborate journey to another world. The storytelling is clear, the ride itself is fun, innovative and exciting, and if the Yeti starts magically moving again, it might be competing for the top spot overall.
Bonus Tip: Now that Disney's Animal Kingdom is open later in the evening, you can ride Expedition Everest after dark, and you definitely should. It is truly a different sort of experience and well worth it.
6. Twilight Zone Tower of Terror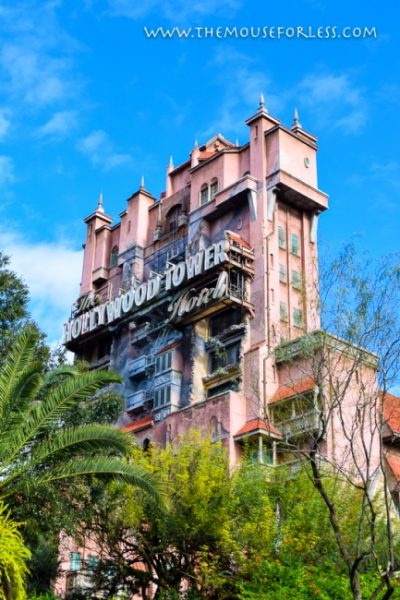 As we just saw, when you combine great storytelling, innovative ride design, and an iconic design, people will come back again and again. That is the case with the Twilight Zone Tower of Terror. As one of the first things guests see (and hear) coming into Disney's Hollywood Studios, Tower of Terror draws countless visitors down Sunset Boulevard, and is bound to remain a crowd pleaser for years to come.
5. Haunted Mansion
Often, we spend a lot of time discussing the newest and hottest additions to the Disney parks. However, some of the classics hold their own very nicely against anything. Of those Disney classics, one that you can always count to draw a crowd is the Haunted Mansion. While simple in concept, the amount of detail and creativity in this attraction shows why it is still immensely popular.
4. Seven Dwarfs Mine Train
When New Fantasyland first opened, one attraction wasn't quite ready. Once the Seven Dwarfs Mine Train came on line, however, it proved that it was worth the wait. With wait times routinely creeping past three hours, it obviously also filled a needed gap between the Barnstormer and Big Thunder Mountain Railroad as a truly family-friendly thrill ride. And while that would be enough to be popular, the ride vehicle innovation and next level animatronics really set this apart as a truly "must-do" attraction for any trip to the Magic Kingdom.
3. Kilimanjaro Safaris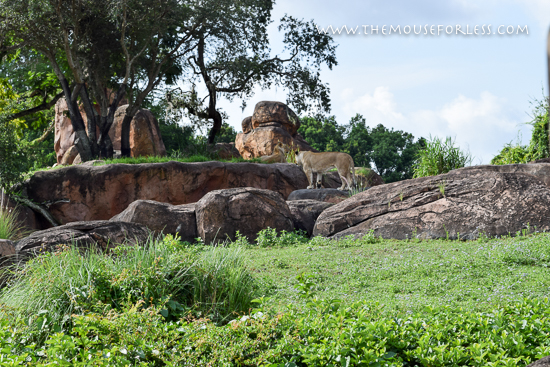 Doing things that other people do, but doing them much better is kind of a Disney hallmark. If the Mouse for Less community's response is any indication, Kilimanjaro Safaris epitomizes this idea. While an attraction that by itself could fit the entire square footage of the Magic Kingdom is impressive, it is the extra thought and care that Disney puts into the Safari that makes it as much of a fan favorite now as when it first premiered. In fact, with the addition of the evening safari and all of the Disney magic that entails, the endless re-rideability of this attraction will likely make it one of the essential stops on any Disney trip.
2. Avatar Flight of Passage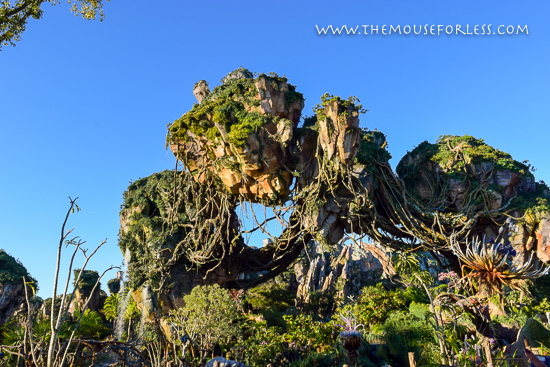 From the moment it opened, Pandora became an immediate magnet for people. The land itself is intricate, beautiful, and has been rightfully called an attraction all its own. The centerpiece of that land, however, is an attraction that opened many people's minds to new ideas of what was possible at a theme park – Avatar Flight of Passage. It is creative, immersive, thrilling, and routinely sees wait times climbing well beyond three hours due to the overwhelming popularity it still holds – in our poll, this attraction was the overwhelming winner, nearly doubling the second place attraction's total. Whether it is getting a Genie+ reservation, showing up at park opening, or just waiting in whatever line is ahead of you, this attraction is the ultimate must-do for any visitor to Walt Disney World.
1. Star Wars: Rise of the Resistance
This attraction is basically four attractions in one! This is one of the most immersive attractions you'll ever experience. The Resistance needs your help! Hidden in the forest outside Black Spire Outpost, the Resistance is gathering recruits for a secret mission. With the First Order desperate to extinguish the spark of the Resistance, the mission is bound to have unexpected twists and turns. When your transport is captured by an imposing First Order Star Destroyer filled with legions of stormtroopers—and even Kylo Ren!—you're going to need all the help you can get. Fortunately, a covert team of Resistance fighters—including Rey and BB-8—is at the ready to give you a fighting chance to escape… and a chance for the Resistance to rise. This attraction is a must-do during your Walt Disney World vacation.