Art of Animation Top Ten Tips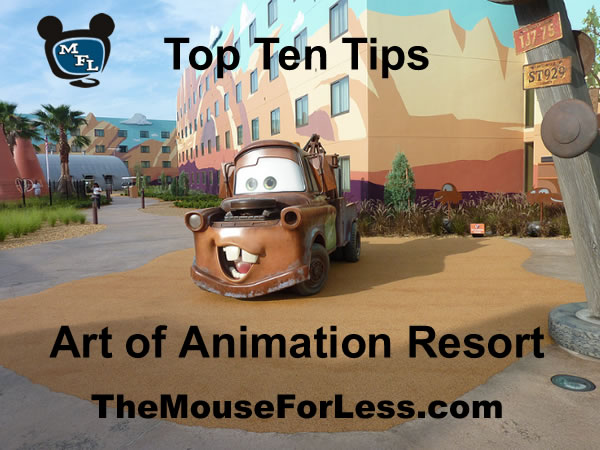 °o° Disney's Art of Animation Resort is a long-awaited resort that helps fill the void in lodging for families up to 6 people. With family suites themed to either Finding Nemo, Cars, or The Lion King, there are many options for larger families. There are also standard rooms designed with The Little Mermaid theme. Disney's Art of Animation Resort is located in the ESPN Wide World of Sports area. Here are our Art of Animation Top Ten Tips!°o°
Take time to explore the Pixar-themed icons! Follow Route 66 to the Cars buildings and see the courtyard with Cars-themed icons.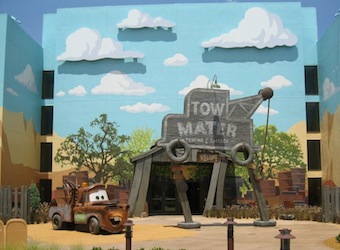 Playgrounds. There are two playgrounds to keep the kiddos active: the Righteous Reef playground located in the Finding Nemo courtyard and the Elephant Graveyard playground located in The Lion King courtyard. Also located in the Finding Nemo courtyard, the Schoolyard wet play area is an interactive play area for the kids to splash around in.
Take advantage of the 3 swimming pools. The Big Blue Pool is the feature pool located in the Finding Nemo courtyard. The Flippin' Fins Pool is located in The Little Mermaid courtyard, and the Cozy Cone Pool is located in the Cars courtyard.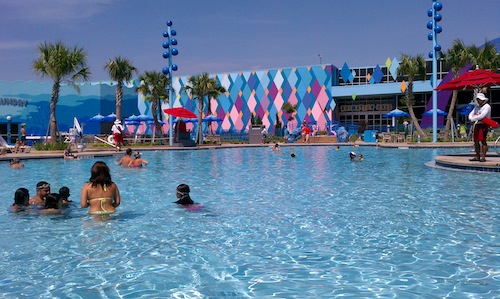 Cabanas. The Cozy Cone Pool has 8 cone-shaped cabanas, which are complimentary on a first-come, first-served basis.
Nightly Movies. There are nightly "Movies Under the Stars" at the Big Blue Pool.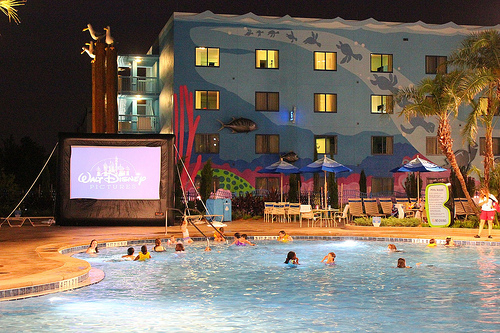 Jogging Trail. Do you normally jog at home and want to keep up your jogging schedule? There is a 1.38 mile jogging trail around the resort.
Shopping. Do you like to shop? The Ink and Paint Shop is located in Animation Hall.
Food Court. The place to get food is called the Landscape of Flavors Food Court, and it is located in Animation Hall. This food court has many options that cater to those with special dietary needs or food allergies. Also, there is Pop Art Pizza Delivery available.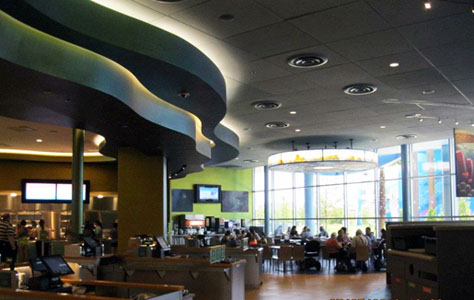 Daily Activities. Guests can take a drawing class daily Thursday – Monday at 11 am, 2 pm, and 5 pm. There is no charge, and instruction and materials are provided.
Self-service laundry facilities. These facilities are located at each pool area. These laundries are cashless and uses the Key to the World card to charge the cost to the guest's room account.