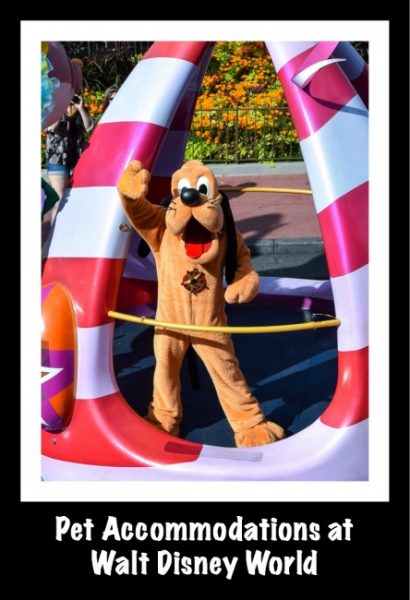 Note: this page deals with options for pet accommodations. If you are looking for information related to service animals, please visit this page.
Many families with furry or four-legged members will face the question of what they do with their pets during their Walt Disney World vacation. For those who choose to bring their pets to Orlando, Disney has a few pet accommodations options to help.
Dog-Friendly Resorts at Walt Disney World
Walt Disney World is offering to allow guests to bring their dogs to stay with them at some select hotels. The participating hotels and nightly rates are:
Up to two dogs per room are allowed, and dogs must be well behaved, leashed in public areas, and have up to date vaccinations.
Additionally, dog accommodations will be limited to small and specific parts of each participating hotel. For maps of the dog relief areas for each of these resorts, visit here. For further information about the Dog Policies at Walt Disney World Resort, click here.
At check-in, each dog will get Pluto's Welcome Kit. The kit includes a mat, bowls, a pet ID tag, disposable plastic bags, puppy pads, and dog walking maps. As well as a special "Do Not Disturb" door hanger to notify hotel staff of the pet's presence.
Pet "daycare" services can also be arranged through the Best Friends Pet Care (see below).
For more information, guests should call 407-W-DISNEY.
Best Friends Pet Care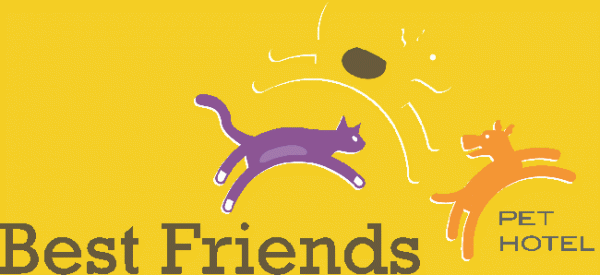 Best Friends Pet Care is a national company specializing in a wide range of pet services that is an official on-site partner of the Walt Disney World Resort. The site itself is at 2510 Bonnet Creek Parkway, Lake Buena Vista, FL, 32830 (close to Port Orleans – Riverside).
If you want to make a reservation, you should visit either their website or call them at 407-209-3126.
Boarding and Day Care
Best Friends offers a variety of types of pet accommodations for cats, dogs, and even "pocket pets" like hamsters and rabbits.
Cats are housed in a separate wing of the facility, protected from the sights, sounds, and smells of dogs. They can get either a two or four-level "kitty condo" for either general boarding or daycare. Check the website or call for current pricing.  Options include:
Two Level Kitty Condo
Four Level Kitty Condo
Playtime
Cookies and Milk
Tuna on a Ritz
Activity Toy
Deluxe Kitty Bed
Dogs have options, including indoor, indoor/outdoor, villa, and VIP rooms. Rates are:
Indoor boarding – includes two potty walks
Indoor/Outdoor 2-room boarding – includes one potty walk
Vacation Villa boarding – includes one potty walk, playgroup, a flatscreen TV, and a turndown biscuit
VIP Luxury Suite boarding – includes two potty walks, two playgroups, a flatscreen TV, webcam, bedtime story, and a go home fresh shampoo service after at least three nights
Play and Stay – Four hours of play with other dogs
Playgroup – 30 minutes of play with other dogs
Playtime – 10 minutes of play with an associate
Cuddle time
Walk and Explore
Bedtime Story
Ice Cream Break
Holiday Meal
Premium Bed
For smaller animals, like hamsters, guinea pigs, rabbits, and ferrets, pet parents must provide their own housing/cage and all supplies. Rates are:
Small
Medium
Large
Extra Large
All pets must show proof of up to date vaccinations before arrival – please contact Best Friends for specifics on requirements and documentation.
Doggy Day Camp
An excellent option for those who don't need full boarding is the Doggy Day Camp.  Dogs can play in a supervised social setting (viewable by webcam). Each dog is "interviewed" by staff first and must be up to date on vaccinations. (ask about discounts for buying multiple sessions),
Grooming
Pets can also get a full range of salon services, from a simple shampoo to fancy "pawdicures" or flea treatment and tooth brushing. Contact the center directly for current rates.