Animal Kingdom Lodge Top Ten Tips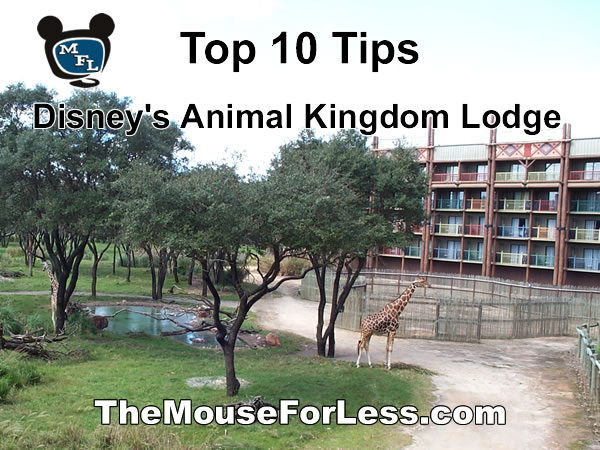 °o° Disney's Animal Kingdom Lodge is a Deluxe resort, and it is located in Disney's Animal Kingdom area.  Staying at this resort is like visiting a game preserve. °o°
Animal Programs. Disney's Animal Kingdom Lodge offers educational activities via their Animal Programs. Check with the front desk for a current schedule of activities.
Playground. The Hakuna Matata Playground is next to the Uzima Pool.
Zero-depth Entry Pool. Take time to enjoy Uzima Pool!  It is zero-depth entry and includes a 67-foot long slide.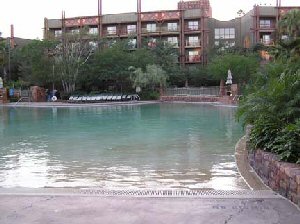 Simba's Clubhouse. Disney's Animal Kingdom Lodge has a supervised activity center for children ages 3-12.  It is called Simba's Cubhouse, and it is open from 4:30 pm to midnight.  There is an hourly fee for this service.
Animal Viewing. Take time to view the animals either from your room if you have a savanna view or from the many viewing locations around the resort.  In the evening, check out the night-vision animal viewing.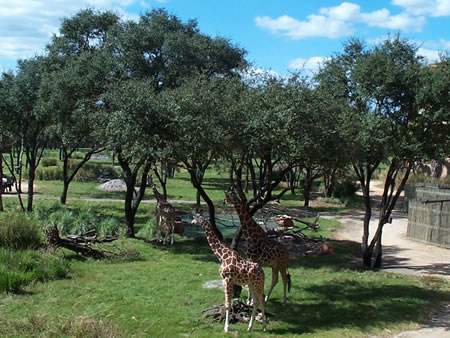 Restaurants. Looking for a bite to eat?  There are lots of choices here!  The Mara is a Quick Service restaurant.  Boma – Flavors of Africa – is a full service buffet-style restaurant.  Jiko – The Cooking Place – is a full service restaurant.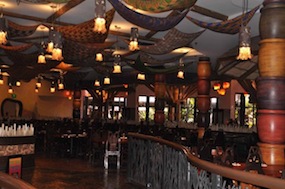 Room Service. Room service is available from 6:00 am to midnight.  Menu selections include African-inspired and American fare from Boma.
Movies Under the Stars. There are nightly "Movies Under the Stars."  Check with the front desk for the location and time.
Authentic architecture and Decorations. Take time to look around at the authentic African architecture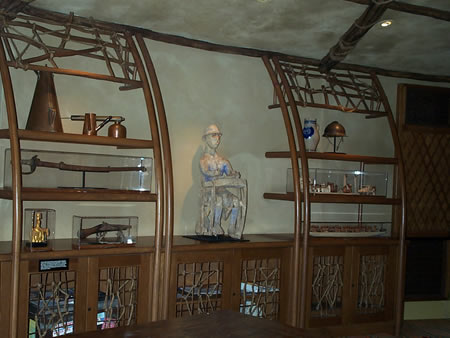 Bunk Beds. If your kids like to have their own bed, some rooms have bunk beds. This can be requested on your reservation.