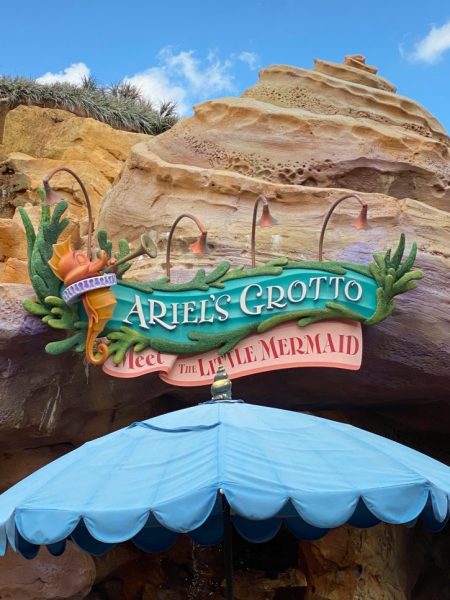 In Ariel's Grotto Meet 'N' Greet, guests interact with the title character from Disney's The Little Mermaid (1989) at this elaborate meet-and-greet in New Fantasyland.
Ride Information  Restrictions  Accessibility  Location  Fun Facts  Top 5 Tips
Ride Information
Opening Day: December 6, 2012
Type of Ride: Character meet-and-greet
Age Recommendation: All ages; best for young children
Duration of Ride: About 3 minutes of interaction
Typical Queue Time: About 30 minutes to one hour
Single Rider Line: No
Chicken Exit Available: Yes
Baby Swap Available: No
Type of Vehicle: None
Type of Restraint: None
Attraction Open During Extended Evening Hours: No. See our Extended Evening Hours page for more information.
Ride Photo Available For Purchase: Yes

Planning a Walt Disney World Vacation?
For a Free no-obligation quote, contact our sponsor
The Magic For Less Travel
. Services are provided free of charge and their expert planning advice will help you make the most of your vacation time and money.
Ride Restrictions
Height Requirements: None
Flash Photography or Video Allowed: Yes
Safety, Accessibility, and Guest Policies
Accessibility: Guest may remain in their Wheelchair/ECV
Location
Park Map of Magic Kingdom: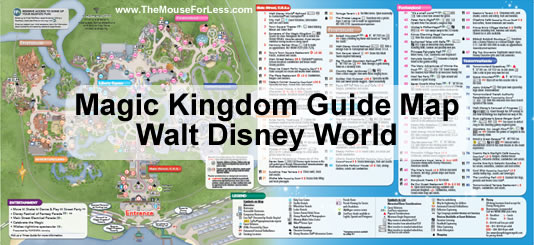 Other Rides/Attractions In the Area:
This attraction is located in the Magic Kingdom's Fantasyland.
Shopping: Purchase various goods, including kitchenware, t-shirts, and plush dolls nearby at "Bonjour! Village Gifts" and "Big Top Souvenirs." The former store is themed after Beauty and the Beast (1991); the latter store is themed after Dumbo (1941).
Dining/Refreshment: The nearby Prince Eric's Village Market serves assorted fruits and dips. More-decadent snacks can be purchased nearby at Big Top Treats and Gaston's Tavern. Guests can enjoy a substantial breakfast, lunch, or dinner at Be Our Guest Restaurant; ADRs are highly recommended for all meals at Be Our Guest Restaurant.
Ariel often dines with guests during all meals at Fantasyland's Cinderella's Royal Table and Epcot's Akershus Royal Banquet Hall. We highly recommended ADRs for breakfast, lunch, and dinner at both of these restaurants. Ariel is not guaranteed to appear, though some assortment of Disney princesses is always present.
Restroom:  Find convenient restrooms near to Ariel's Grotto adjacent to Gaston's Tavern.
Smoking Location: Smoking is permitted in designated smoking areas only. Disney parks are smoke free.
Ariel's Grotto Meet 'N' Greet Fun Facts
Did you know?
Ariel's Grotto is an elaborate meet-and-greet attraction. Guests enter a cave amidst stunning waterfalls and pass decorative walls and ceilings before encountering the featured mermaid.
Ariel greets guests on her seashell chair. As a face character, she is portrayed by a Cast Member and not completely enclosed in a costume. Thus Ariel engages in conversations with guests. If your child (or you) ever wanted to ask Ariel about life under the sea, he or she can do so here! Additionally, guests can pose for photographs with Ariel, and Ariel can sign autographs.
Ariel's Grotto is one of three Walt Disney World attractions based on The Little Mermaid, the adjacent Under the Sea: Journey of the Little Mermaid and Disney's Hollywood Studios' Voyage of The Little Mermaid being the others.
A themed section at Tokyo Disneyland Resort's Tokyo DisneySea Park, "Mermaid Lagoon," is based on The Little Mermaid.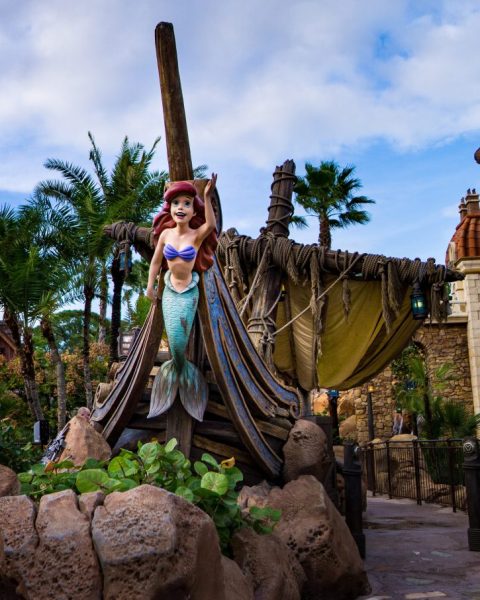 Top 5 Tips for Ariel's Grotto Meet 'N' Greet
Consider visiting Ariel's Grotto during early morning or late evening for a shorter wait.
Interact with Ariel.
Take some photos with The Little Mermaid.
Consider watching The Little Mermaid prior to your visit such as to better appreciate this attraction.
Show Ariel that you are a top fan!  Wear Little Mermaid ears and/or an Ariel t-shirt to have your photo look extra special.