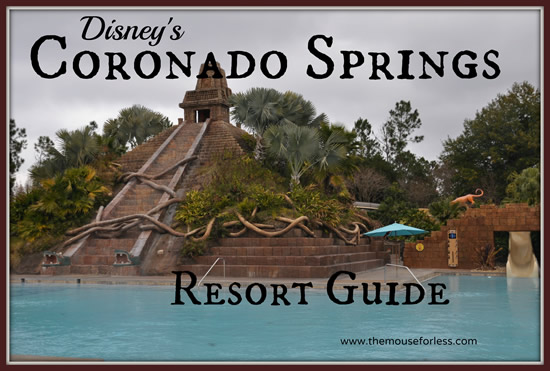 Disney's Coronado Springs Resort
1000 West Buena Vista Drive
Lake Buena Vista, Florida 32830-1000
Telephone: (407) 939-1000
Fax: (407) 939-1001
Rooms   Dining   Recreation   Shopping Transportation   Childcare   Resort Rates   Resort Map

  Activities

  Top 10 Resort Tips   VIP Tips
Moderate Resort Classification
Located in the Animal Kingdom Resort Area
Check In: 3:00 p.m. / Check Out: 11:00 a.m.
Disney's Coronado Springs Resort is a moderately priced Disney resort. This resort has 1,967 rooms and suites which are situated in three villages around 15-acre Lago Dorado Lake. Disney's Coronado Springs Resort is also very popular with conventions. It has a 95,000-square-foot Convention Center that includes a 60,214 square-foot Ballroom, as well as a full-service Business Center. The Ballroom can accommodate 5,000 for a sit-down dinner or 6,500 meeting-style seats. There is also a 20,000 square-foot Junior Ballroom. Coronado Springs has an American Southwest – Northern Mexico theme.
Disney's Coronado Springs Resort, like all Disney resorts, is smoke-free. Designated outdoor smoking areas are indicated on the Resort Map.
Check our Rehabs and Closures schedule for any refurbishments or work taking place at the Coronado Springs Resort during your visit.
Make your Disney vacation planning
more magical
. Book your vacation with an Authorized Disney Vacation Planner and save time, money and stress.
The Magic For Less Travel
offers guest-driven, concierge planning services
free of charge
so you can focus on the fun.

Disney's Coronado Springs Resort Rooms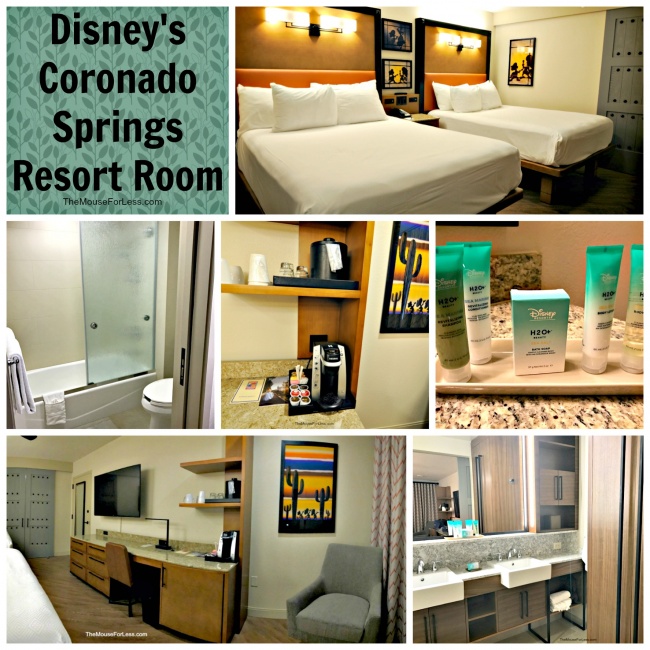 1,967 rooms include:
The Casitas: 3-story buildings adjacent to the Conference Center
The Ranchos: 2 and 3-story pueblo-style buildings
The Cabanas: 2-story buildings near El Centro facilities
Standard Guest rooms: Maximum 2-4 Guests
Water View or Standard View are available
Suites: Maximum 4-6 Guests
Most rooms have two queen beds
A limited number of rooms with king-size beds are available.
Disabled accessible rooms are available
In-room pizza and meal delivery
Nonsmoking rooms available
Irons and ironing boards
Coffee makers
Hairdryers
In-room refrigerators
Pak-n-Play Cribs available upon request
In-room safes
Dual line phones with voicemail
Cable TV with ABC, Disney Channel, Check the TV channel guide for more
Complimentary wireless Internet (Wi-Fi) (click link for specific details)
Coin-operated self-service laundry facilities are located throughout Disney's Coronado Springs Resort. Valet dry cleaning and laundry service is available for pickup from your room.
Located at the Main Lobby, the concierge can help you purchase Disney Theme Park and Disney Water Park tickets, make dining reservations and secure show seats.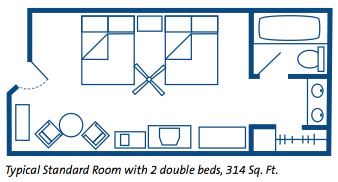 Disney's Coronado Springs Resort Dining Options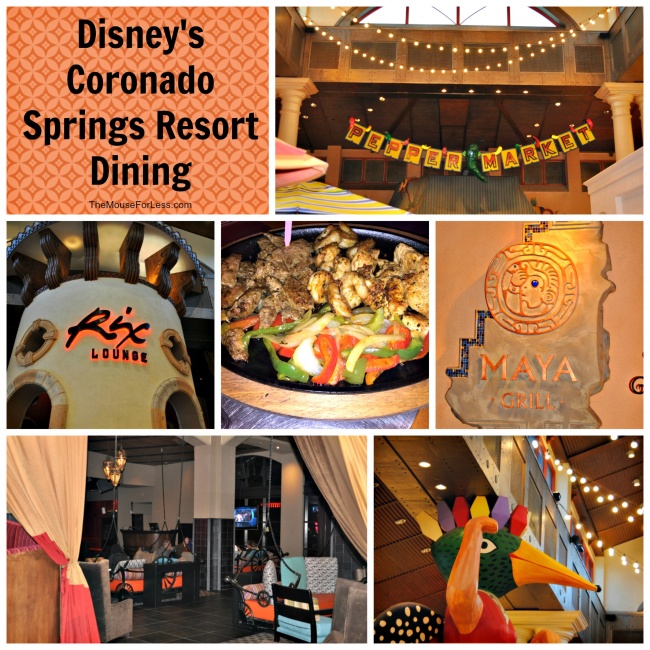 Barcelona Lounge in Gran Destino Tower for day-to-night espresso bar, wine, and cocktails
Cafe Rix in El Centro for breakfast, lunch and dinner
Dahlia Lounge in Gran Destino Tower for pre- or post-dinner drinks with a view
El Mercado de Coronado in El Centro for quick service dining options
Las Ventanas for breakfast and lunch
Rix Lounge in El Centro for a specialty cocktail or a quick bite
Maya Grill for dinner at a table service setting
Siestas Pool Bar for drinks and food near the pool
Three Bridges Bar & Grill for drinks and food on the lake
Toledo – Tapas, Steak & Seafood in Gran Destino Tower for fine dining with amazing views
Laguna Pool Bar and Grill for sandwiches, snacks and drinks
Limited Room Service
Refillable mugs are available for purchase at El Mercado de Coronado.
Sponsor: 
Save money on Disney dining, by ordering drinks, snacks and other items that are delivered to your Disney Resort. Garden Grocer has over 5000 products including milk, cases of water, baby care items, breakfast items and even beer and wine.

Disney's Coronado Springs Resort Recreation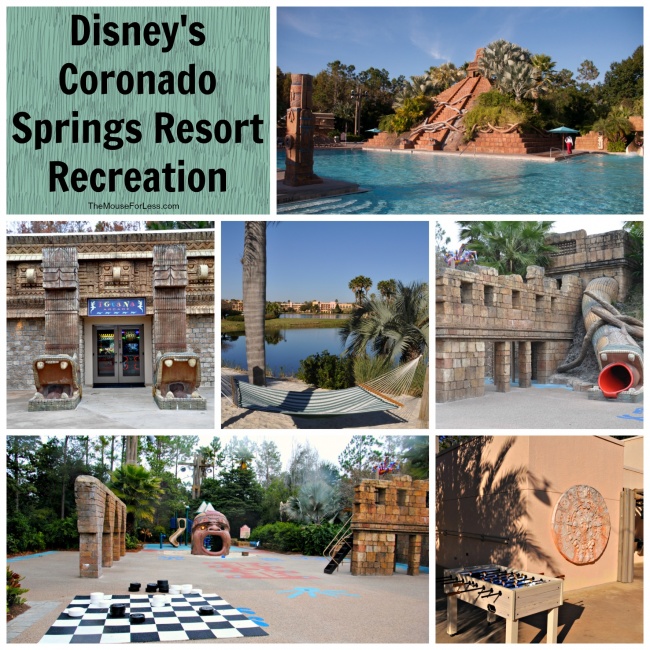 · Three 'quiet' pools located in the Casitas, Ranchos and Cabanas areas
· Dig Site main pool and large hot tub (spa)
· La Vida Health Club
· Arcades: Jumping Beans at El Centro and Iguana at the Dig Site
· Explorer's Playground with large sand box at the Dig Site
· Casa de Belleza beauty and hair treatments
· Jogging Trail
· Volleyball Court
· Bike Rentals
· Nightly "Movies Under the Stars" at the Lost City of Cibola Feature Pool
Check out the monthly resort poolside activities here!
Disney's Coronado Springs Resort Pool and Recreation
Disney's Coronado Springs Resort Shopping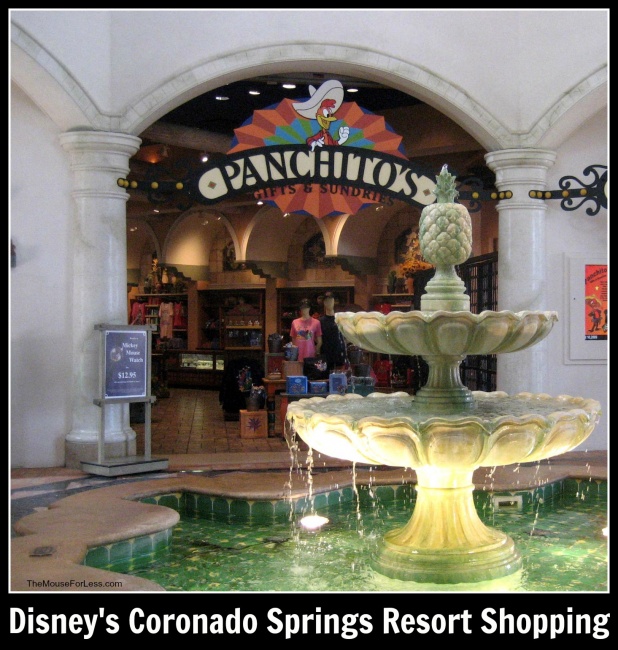 Panchito's Gifts and Sundries stocks Disney character apparel and souvenirs as well as Coronado Springs logo merchandise. You can also find snack foods, beverages (including adult beverages), magazines and books, and other general sundries.
Look at all your vacation photos by visiting the Photopass page. These professional pictures can make a great souvenir for home!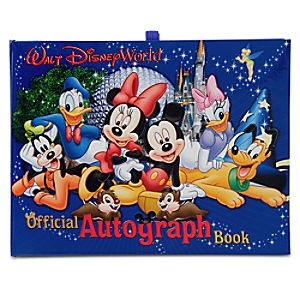 Save money and buy official Disney Park merchandise and souvenirs before you leave home. 
Disney Shopping
has autograph books, character plush, travel accessories and many  items that will make your vacation even more magical.  Shop before you leave home to save time and money!
Disney's Coronado Springs Resort Transportation
Overnight Self-Parking
Effective for reservations made March 21, 2018, and thereafter, standard overnight self-parking is available to registered Guests for a fee that will be applied to their hotel folio upon check-out. All parking fees include applicable tax.
Standard Overnight Parking charges for Disney Moderate Resorts: $19 per night
Disney's bus service is available to and from this resort to theme parks, water parks, plus Disney Springs. The bus locations are:
Bus Stop 1: El Centro
Bus Stop 2: Casitas
Bus Stop 3: Ranchos
Bus Stop 4: Ranchos and Cabanas
Transportation Times Between Coronado Springs and Disney Destinations
These times are approximate, provided to give you an idea of average travel times. Please plan on up to a 20 minute wait for Disney transportation in addition to walking time to resort or theme park transportation stops.
Magic Kingdom – 17 minutes by bus, 37 minutes by car (with transfers)
Epcot – 17 minutes by bus, 18 by car
Disney's Hollywood Studios – 16 minutes by bus, 16 by car
Animal Kingdom – 15 minutes, 12 by car
Disney Springs – 25 minutes by bus, 18 by car
Blizzard Beach Water Park – 12 minutes by bus, 6 minutes by car
Typhoon Lagoon Water Park – 25 minutes by bus, 12 minutes by car
Disney's Coronado Springs Resort Childcare
***Disney has closed its three Children's Activity Centers located at Disney's Animal Kingdom Lodge, Disney's Polynesian Village Resort and Disney's Yacht & Beach Club Resorts.  As well the Pixar Play Zone that was located at The Contemporary Resort has closed.  The Walt Disney World Dolphin will still offer a Children's Activity Center option and you do not have to be a guest at that resort to use the Children's Activity Center.***
While not on-site child care facility, however Kid's Nite Out, in-room child care, is available at all resorts for children 6 months to 12 years old. Reservations may begin as early as 6:30 a.m. and/or may begin as late as 11:00 p.m., Services are available 24/7.  
The Walt Disney World Dolphin will still offer a Children's Activity Center option and you do not have to be a guest at that resort to use the Children's Activity Center.  Camp Dolphin
Disney's Coronado Springs Resort VIP Top Tips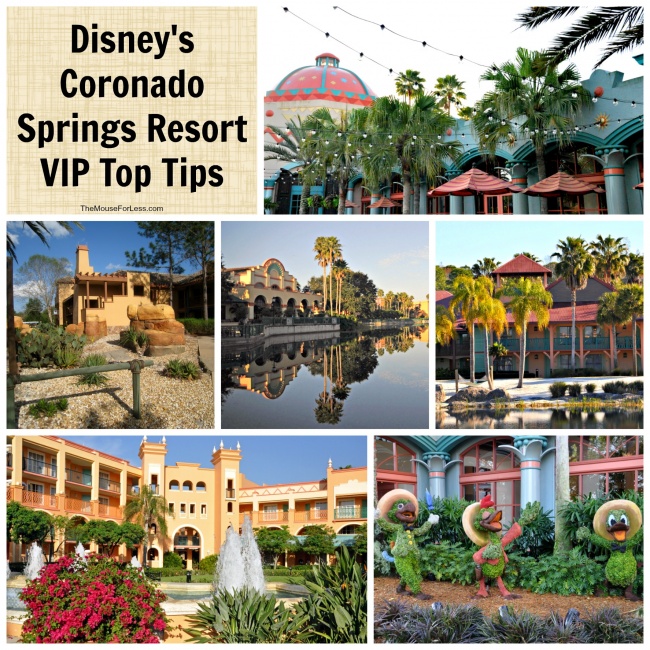 This section is sponsored by the Disney experts at The Magic for Less Travel, Authorized Disney Vacation Planner
Coronado Springs has extra services like the salon, convention center, more room service, etc. – making it more like a deluxe resort, but still at a moderate price. This is the only Disney Moderate resort with a spa and health club
At Coronado Springs, the Business Class rooms are often not much more expensive than a Preferred Room. Along with being in a preferred location, there is the added benefit of the business lounge, offering complimentary continental breakfast in the morning and complimentary snacks and drinks in the early evening.
Coronado Springs is especially beautiful at night. Make sure you take a walk around the lake.
There are three different areas with three different themes. Choose from the Casitas, Ranchos, or Cabanas.
If you are looking for a room near the main building, book one of the preferred rooms as they are located closer to the main building.
There are many dining locations at Coronado Springs, including Maya Grill.
There are hammocks located by the water in the Cabanas section
The pool area is beautiful. It features a Mayan Pyramid with a waterfall. There is also a volleyball court, arcade, playground, and hot tub in the area.