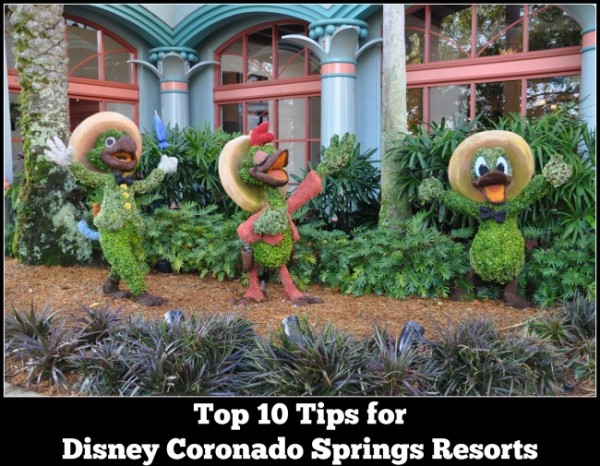 °o° Disney's Coronado Springs Resort is a Moderate resort with a Southwest theme. It is located in Disney's Animal Kingdom area. This resort is popular with business travelers and conventions. °o°
Explorer's Playground. Let your children play at the Explorer's Playground located at the Dig Site. It has an archeological theme.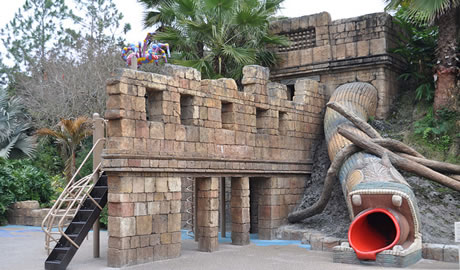 Swimming Pools. Take time to enjoy the 3 pools located in the Casitas, Ranchos, and Cabanas areas. Don't forget to try out the main pool, The Lost City of Cibola Pool, at the Dig Site.  It features one of the largest hot tubs on Disney property.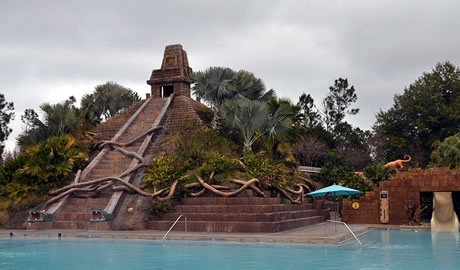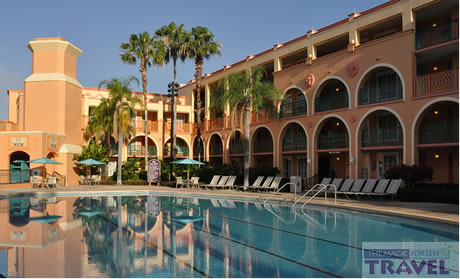 Movies at the Pools. There are nightly "Movies Under the Stars" at The Lost City of Cibola Pool.
Exercise! Do you want to keep up with your exercise routine?  Try out La Vida Health Club or the scenic 0.9 mile jogging trail that rings Lago Dorado.  A variety of spa services are available at La Vida Health Club.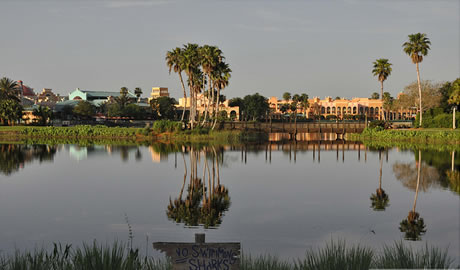 Volleyball. Looking for something fun to do with your group? Enjoy a game of beach volleyball near the Dig Site pool complex!
Spa Treatment. Are you looking for hair or beauty treatments (men and women)?  Look no further than the Casa de Belleza Salon next to La Vida Health Club.
Ready to eat?  Disney's Coronado Springs Resort has a several options.  Maya Grill is a Table Service restaurant open for dinner only.  Las Ventanas is another Table Service option. There are two Quick Service options: Cafe Rix and Pepper Market.
Do you like to shop?  Check out Panchito's Gifts and Sundries in the El Centro building.  It has souvenirs in addition to some grocery, snacks and sundry items.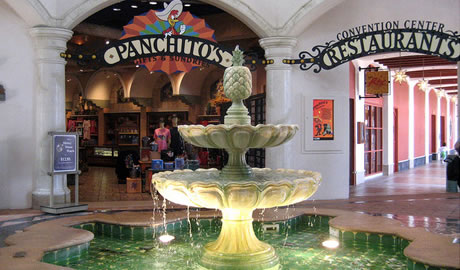 Business Center. Disney's Coronado Springs Resort is popular with business people due to its meeting facilities.  Because of this, there is a large business center that provides computer, Internet, copying, fax, notary, and other services.  Of course, some of these may incur an additional fee.
Suites and Concierge Rooms. Coronado Springs has some suites and even business class rooms.  These are room types that are not available at other Disney Moderate Resorts and worth considering.