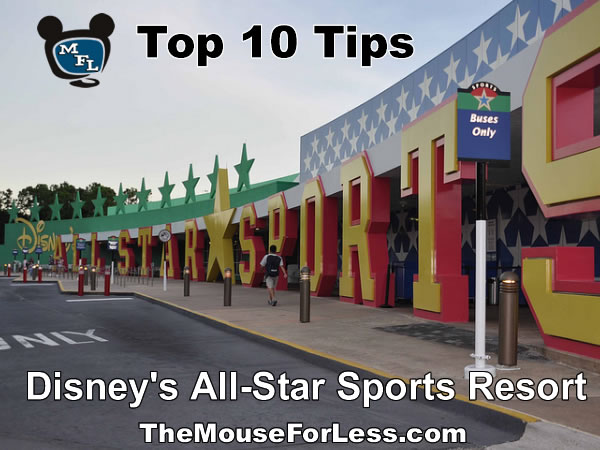 °o° If you are a sports-lover, Disney's All-Star Sports Resort hits a grand slam with all of its larger-than-life sports icons including baseball, basketball, football, surfing, and tennis.  Disney's All-Star Sports Resort is located in the Disney's Animal Kingdom area. °o°
Sports Icons. Take time to explore all the larger-than-life sports icons!  There's lots of fun to be had running around all the icons!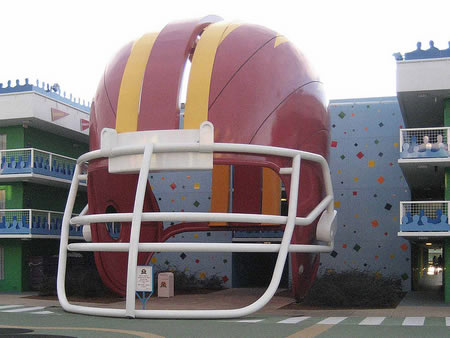 Playground. Are you taking children with?  Besides letting them run around the icons, they can play at the playground located between the Surf's Up! and Touchdown! sections.
Swimming Pools. Take advantage of the 2 swimming pools:  the main beach-themed Surfboard Bay Pool and the Grand Slam Pool that is shaped like a baseball diamond.  Goofy is on the pitcher's mound of the Grand Slam Pool shooting water at swimmers.
Movies Under the Stars. There are nightly "Movies Under the Stars" at the Surfboard Bay Pool.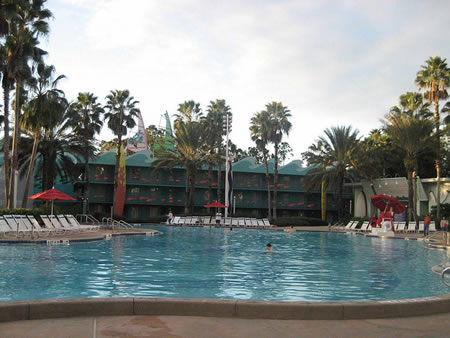 Gift Shop. Do you like to shop?  Don't miss Sport Goofy's Gifts and Sundries inside Stadium Hall.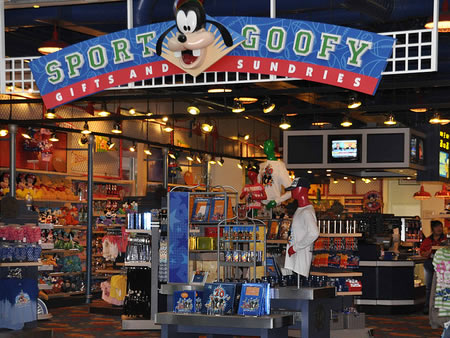 Jogging Trail. Do you normally jog at home and want to keep up your jogging schedule?  There is an approximately 1.5 mile jogging trail surrounding Disney's All-Star Resort complex.
Refillable Mug. Do you drink a lot of soda or coffee?  If you do, the refillable resort mug might be a good choice for you.
Food Court. The place to get food is called the End Zone Food Court, and it is located in Stadium Hall. All-Star Pizza Delivery is also available.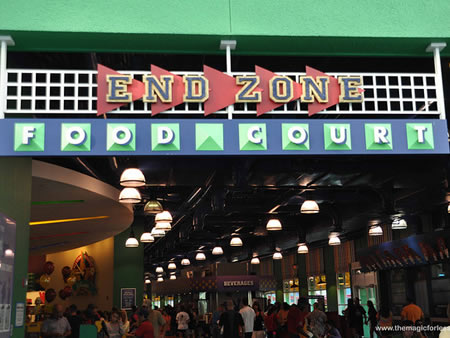 Beverage Cooler. The value resorts now have a beverage cooler in the room.
Self-Service Laundry. There are coin-operated self-service laundry facilities located throughout the resort.