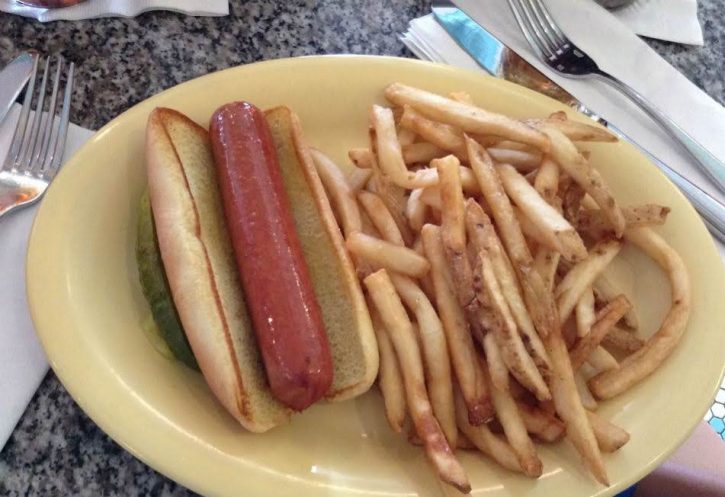 Everyone has different tastes and comfort levels when it comes to cuisine.  Sometimes guests at Walt Disney World prefer food prepared in a certain way or are limited to the foods they enjoy eating.  Fortunately, Walt Disney World offers dining choices to please all palates, even those for picky eaters.
Picky Eaters at the Buffets
All buffets at Walt Disney World offer kid-friendly and plain foods to enjoy in a kid-friendly section.  Also, there is no age limit for selecting food items such as macaroni and cheese or chicken nuggets.  Buffet meals  are fantastic choices for picky eaters because they can select the exact foods they want (same for vegetarians!).  As an added bonus, buffets also offer good choices for non-picky family members.  The following buffet restaurants are some of the popular character meals to enjoy.
There are also some popular buffet dining options that are not character meals.  Each of these restaurants offers kid-friendly choices, too.
Picky Eaters with Regular Table Service Meals
Many Walt Disney World restaurants will slightly alter a dish that is on its regular menu.  For example, a guest can ask for a sauce to be served on the side or to omit the sauce altogether.  Asking for a plain burger, plain steak, cheese and nothing else on a flatbread, or plain pasta is a good option for a picky eater.
If a guest is not fond of a particular vegetable or side dish, he can ask if there is a substitute.  For instance, at the 50's Prime Time Café, collard greens could be the  vegetable paired with fried chicken.  Guests can ask which other vegetables can be served with the meal rather than the collard greens.
Similarly, there are items in which ingredients may be omitted from an entrée.  At the Rose & Crown in Epcot, the Bangers and Mash can be ordered with a plain sausage and plain mashed potatoes rather than with the enhancements of braised cabbage and shallot gravy.
Picky Eaters Counter Service Meals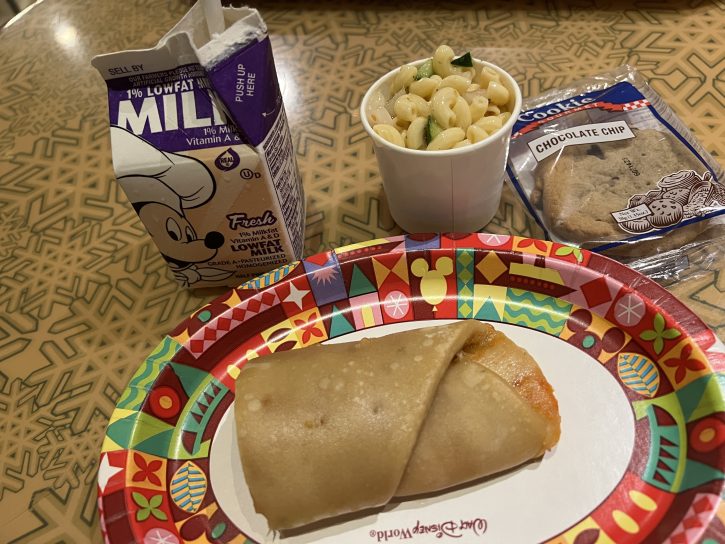 Counter service locations offer kid's menu selections, though many adult entrees can also be pleasing for a picky eaters tastes.  As with table service meals, some adult entrees may be served plain or slightly modified if possible.
Studying the menus ahead of time may give guests an idea of where the best food choices for their family may be, but there are a few counter service locations with extensive menu choices.  Sunshine Seasons in Epcot has various stations with a variety of food, as well as Cosmic Rays in the Magic Kingdom.  The value and moderate resort food courts also have multiple food stations at each location.
Picky Eaters and Snacks
Everything from cupcakes to Mickey shaped ice cream bars, and healthy snacks such as fruit, can be enjoyed throughout Walt Disney World!  Finding a snack even for the picky eater should not be a challenge.  The Main Street Confectionery and Big Top Treats, both in the in the Magic Kingdom, have a wide array of sweet choices.  All counter service locations have choices that can be used as a snack.  Items that are customized when made, such as an ice cream sundae, can be made with special requests such as to omit peanuts or sprinkles.