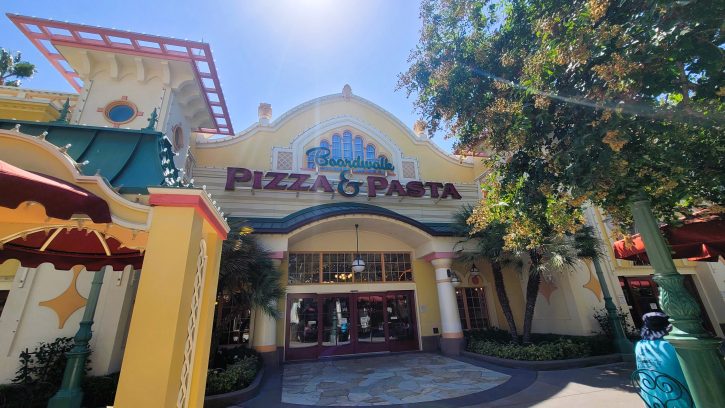 Mobile Food Ordering How To Participating Locations
Disneyland Mobile Food Ordering
Mobile Food Ordering is available at both Disneyland and Disney California Adventure Park. Enjoy meals and beverages prepared at the touch of a button on your official Disneyland mobile app. This dining option is great for guests on the go! Order while waiting in line for the Incredicoaster or while walking through the parks. Guests can even place a mobile food order at one of Disney's Grand Californian Hotel and Spa or Downtown Disney restaurants.
How to Use Disneyland's Mobile Food Ordering
Download The App If you haven't already, be sure you download the official Disneyland Mobile app onto your smart phone. you can find it where you search and download all other apps and games.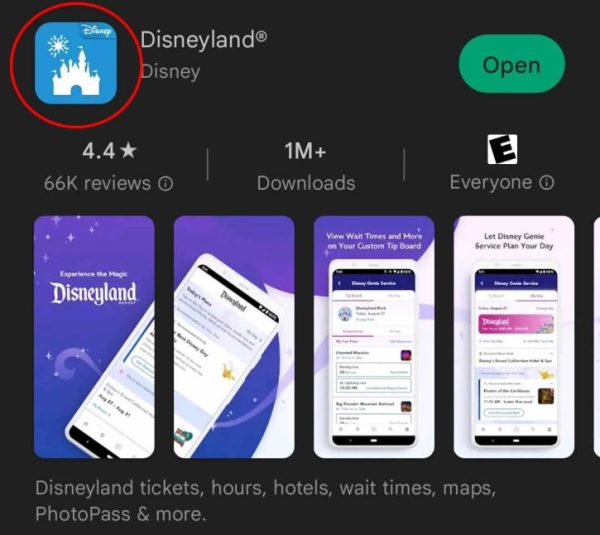 Locating Mobile Food Ordering Once you open your new Disneyland app, you will be brought to the home sign in screen. Using your email and custom password sign in to your Disney account. If you haven't made an account, now is the time to do so. You will see a menu button with 3 small horizontal lines. When you click here a main menu page will come up and Mobile Food Ordering will be right there for you to select.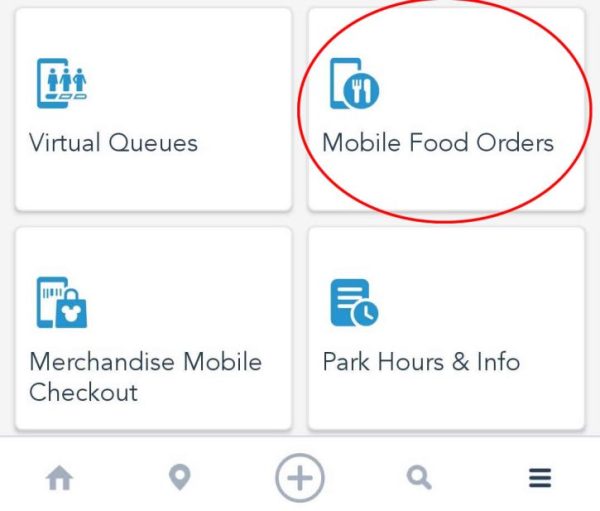 Time To Order Select "create new order" button. Now select an order time, you can choose the earliest time slot to pick up as soon as possible, or choose a later time slot for pick up at your convenience. When you click on your time and restaurant you will be brought to the menu to make your meal selections.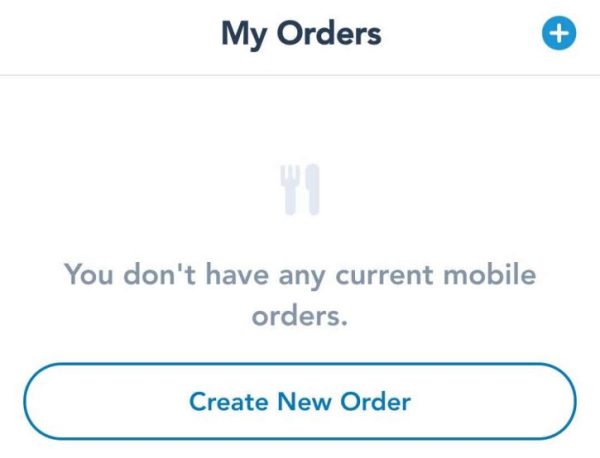 Check Out When you are satisfied with your order you click the "proceed to checkout" button. You must have a credit card on file in order to mobile food order at Disneyland.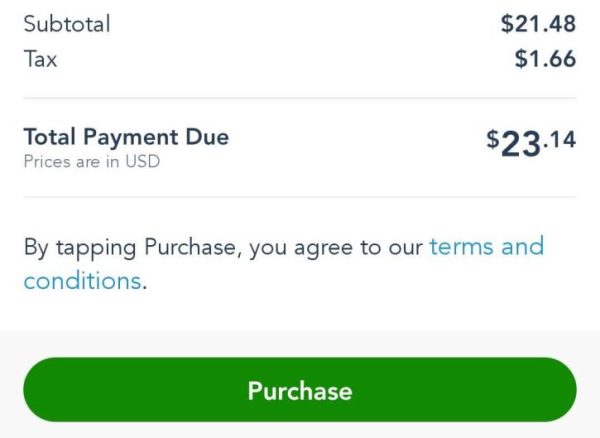 Indicate that you are there on the app when you arrive at the restaurant for your order.  You can check in up to ten minutes before your order time.  Refresh the app if it doesn't show the screen when you are there.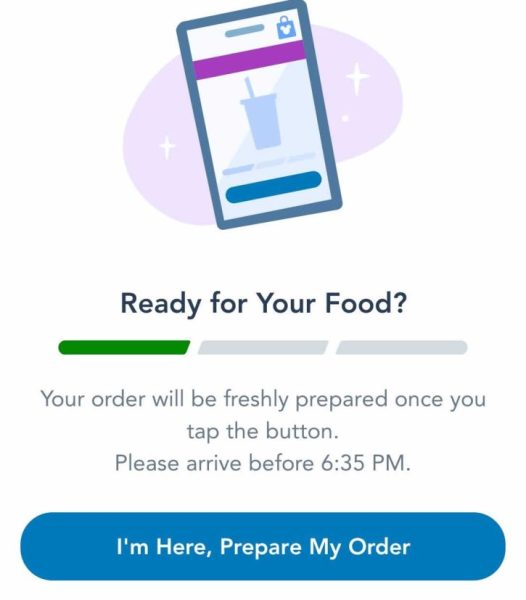 Pick Up When you are notified that your order is ready.  Go to the window indicated on your app and show the cast member your mobile order number.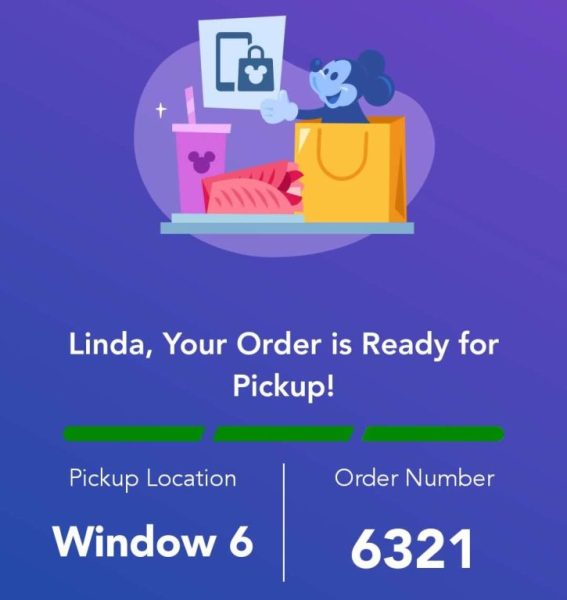 How to Cancel or Change Your Disneyland Mobile Food Ordering Time
If you are unable to get to the restaurant on time for your food, you have the option to either change the window to pick up your food or cancel your order.  Your order will automatically be cancelled at the end of the night if you forgot about it and never took action to pick up or cancel the order.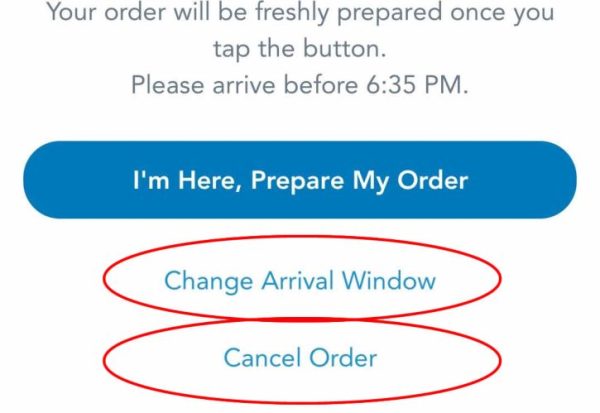 To change the time, click on "Change Arrival Window" on your mobile food order then choose a new arrival time that would be convenient for you.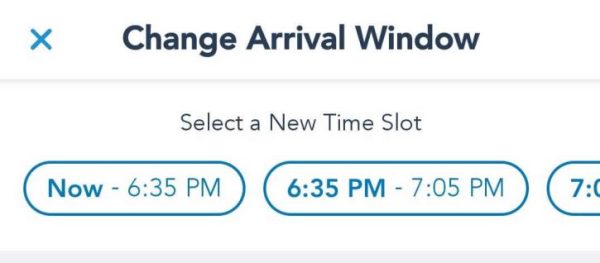 To cancel the mobile food order, click on "Cancel Order" and you'll be taken to a screen showing your order have been canceled and the confirmation number.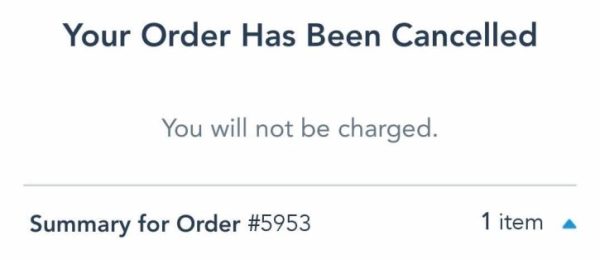 Disneyland Mobile Food Ordering Participating Locations
Disneyland Restaurants
Alien Pizza Planet
Bengal Barbeque
Candy Palace and Candy Kitchen
Docking Bay 7 Food and Cargo
Edelweiss Snacks
Galactic Grill
Gibson Girl Ice Cream Parlor
The Golden Horseshoe
Harbour Galley
Hungry Bear Restaurant
Jolly Holiday Bakery
Little Red Wagon
Milk Stand
Mint Julep Bar
Pooh Corner
Rancho del Zocalo Restaurant
Red Rose Taverne
Refreshment Corner
Ronto Roasters
Royal Street Veranda
Stage Door Café
Tiana's Palace
Tiki Juice Bar
Troubadour Tavern
Disney California Adventure Restaurants
Adorable Frosted Snowman Treats
Award Wieners
Bayside Brews
Bing Bong's Sweet Stuff
Cappuccino Cart
Clarabelle's Hand-Scooped Ice Cream
Cocina Cucamongo Mexican Grill
Corn Dog Castle
Cozy Cone Motel 1 – Churros
Cozy Cone Motel 2 – Ice Cream Cones
Cozy Cone Motel 3 – Chili Cone Queso
Cozy Cone Motel 4 – Frozen Cone-coctions
Cozy Cone motel 5 – Popcone
Flo's V8 Café
Hollywood Lounge
Lucky Fortune Cookery
Aunt Cass Cafe
Paradise Garden Grill
Port of San Fransokyo Cervecería
Pym Tasting Lab
Pym Test Kitchen
Rita's Baja Blenders
Schmoozies!
Shawarma Palace Too at Hyperion
Smokejumpers Grill
Sonoma Terrace
Studio Catering Co.
Trolley Treats
Disneyland Resort Hotels
Disney's Grand Californian Hotel &Spa
GCH Craftsmen Grill
Hearthstone Lounge To Go
Disneyland Hotel
The Coffee House
Tangaroa Terrace Tropical Bar & Grill
**Mobile Food & Beverage Ordering is subject to change without notice.**